ADSactly on ADSACTLY - Part #14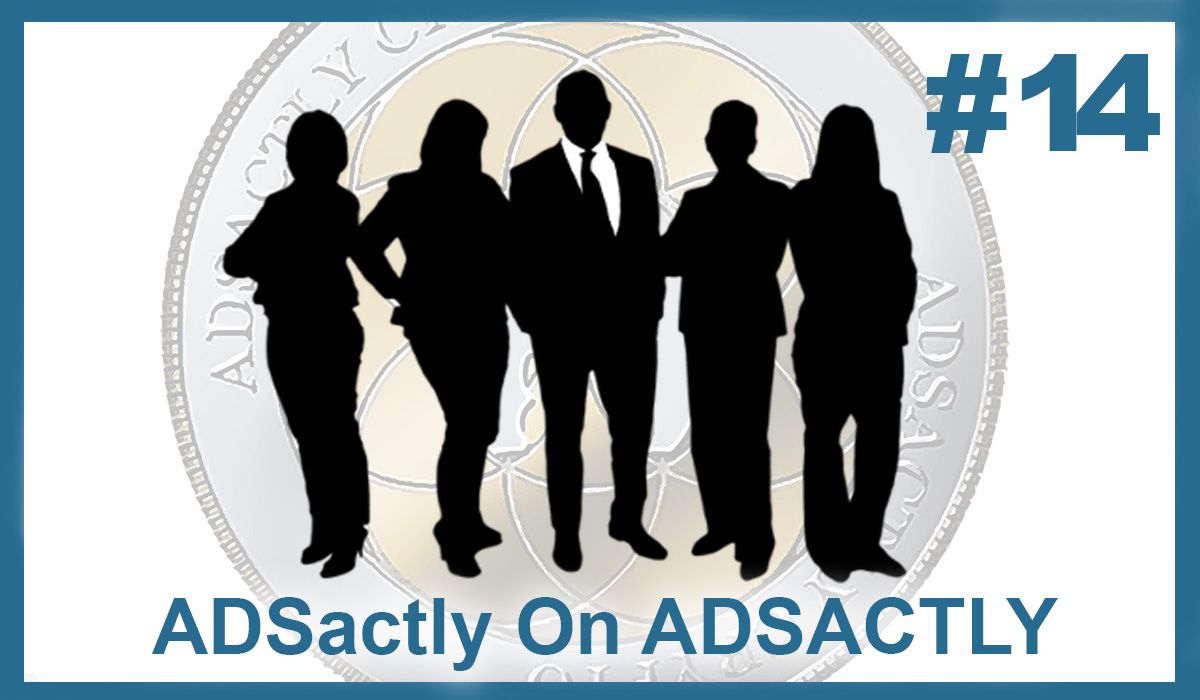 ADSactly society members aren't exclusively Steemians. The society is present on many other platforms across the Internet. Our members are entrepreneurs, crypto traders, blockchain developers, marketing experts, public relations experts, graphic designers, sound designers, filmmakers and so on. If you want to stretch your field of involvement in the crypto world and widen horizons of your knowledge, you have a chance to meet many different people who work on various platforms. The place is ADSactly society's Discord channel and you are welcome.
However, to be able to utilize the benefits ADSactly channel has to offer to society's members, you must first understand its basics. The initial steps were already explained. Please, read the previous part of this series, in case you still haven't. As a matter of fact, read them all from the beginning. All the links are at the bottom of this article.
In this part, we will continue to explain more advanced channels and what are they for.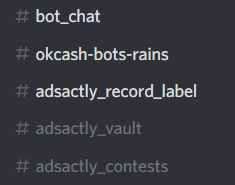 bot_chat - chat is for interaction with discord bots which we use.
okcash-bots-rains - chat for giveaways of OKcash coins to our active members.
adsactly_record_label - chat related to our record label (yes we have this, too).
adsactly_vault - here you can check the current value of assets in our vault
adsactly_contests - here we publish contests when some of our members start them. Currently two in progress.
This is the crypto-coin trading section.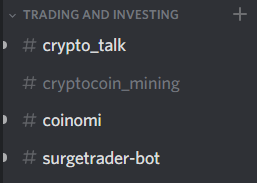 crypto_talk - all crypto related talk goes in here (ICOs, referrals, analysis...) We do not support, nor have understanding for the crypto talk in our main channel.
cryptocoin mining - Want to be a coin miner? Many ways to do this. Ask here how or share experiences.
coinomi - chat regarding multi-asset coinomi wallet
surgetrader-bot - chat about surgetrader bot.
The next section is entirely about Steemit.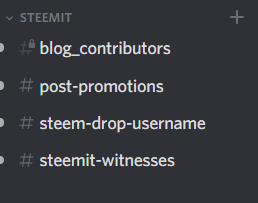 blog_contributors - exclusive chat only for vetted people who write hi-quality content for our society's blog.
post-promotions - exactly what it says. Posts go only here and no place else.
steem-drop-username - drop your profile link for everyone to see what you do.
steemit-witnesses - if you have a witness and want our support, please drop your witness post link here and you will be contacted for further talks.
The next section is pretty self-explanatory. We are divided only by continents, not by countries or languages. If you have a concern about a certain local issue or want to chat in a language other than English, please do it here.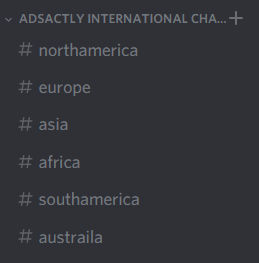 If you are interested in joining ADSactly, please read this series from the beginning. Have all of your questions answered in advance.
ADSactly on ADSACTLY Part #1
ADSactly on ADSACTLY Part #2
ADSactly on ADSACTLY Part #3
ADSactly on ADSACTLY Part #4
ADSactly on ADSACTLY Part #5
ADSactly on ADSACTLY Part #6
ADSactly on ADSACTLY Part #7
ADSactly on ADSACTLY Part #8
ADSactly on ADSACTLY Part #9
ADSactly on ADSACTLY Part #10
ADSactly on ADSACTLY Part #11
ADSactly on ADSACTLY Part #12
ADSactly on ADSACTLY Part #13


Every honest individual with good intentions is invited to join and offer skills, knowledge, energy, time or resources for various ongoing projects within ADSactly society. The channel is here: ADSactly and you are welcome.