Meet the DaVinci Witness Team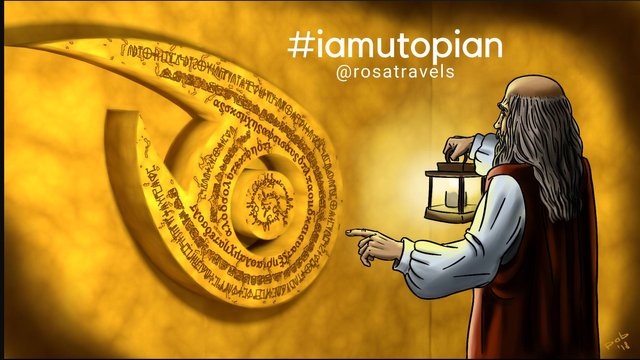 The @daVinci.witness Team has been collaborating with @Utopian-io for the Translation Category in the past 6 months..
Many of you are unaware of who they are. There are 3 Steemians in the DaVinci Witness team.
Come and meet these men of DaVinci!
The interviews are written in the order they came in.
---
@.Alexzichy - DaVinci Witness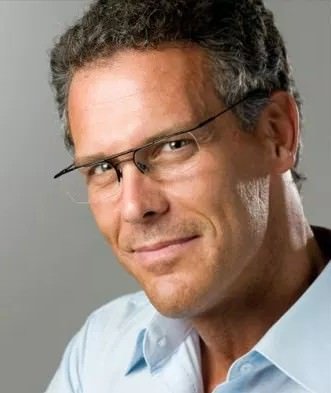 Alex uses the word 'nerd' to describe himself. He has a passion for computer science as he loves working with computers, making servers and creating small sites. He also dedicates himself to developing programs. When he is not found at his computer, you will find him growing vegetables in a garden near his home.
What he likes most in his role as a DaVinci Witness is supervision. He likes to keep an eye on the numbers and from there, to analyze as much as possible the activities that are taking place in the translation contributions. He would gather the statistics and publish the analysis weekly.
Alex, what vision do you have regarding the collaboration with Utopian.io?
The collaboration with Utopian is a pleasant opportunity to collaborate in the open source world that is very often discriminated by the majority. Instead, in my opinion, it offers many solutions even better than the proprietary ones. I hope we can improve the open source world by making it more accessible to everyone thanks to translations. Then in the future, we may also have the opportunity to collaborate on other initiatives.
Do you have a few words to say to our Language Moderators and translators?
Yes, I can say that everyone is doing their best, with dedication and patience. From those who started immediately, up to the last ones who joined the group.
---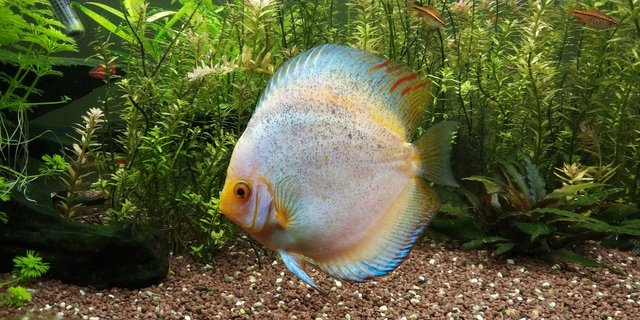 @Cheftony describes himself as 'green' because for him, this adjective represents him and his personality. He likes indoor soccer and tennis. He has a special interests in anything that has to do with numbers and algorithms.
One of his biggest hobby is managing his freshwater aquariums. This requires a lot of education such as acquiring techniques of chemical values, fish-plant requirements and chemical balance of the water.
In his free time, he plays piano, especially songs taken from anime and video games. He is a self taught pianist and lately he is trying to play some of the famous songs such as River Flow In You by Yiruma. Given more time, he would like to study Chopin. Fantaisie Impromptu is one of his favorites.
Interestingly he says: "Just not to forget... playing is a part of me, whether it's video games, board games, d&d, sports... no game no life!"
Although you might not find Cheftony saying much, he works hard behind the scene.
What he likes most as a DaVinci Witness is that it gives him peace of mind whenever he devotes himself completely to managing scripts. Because of this, he cannot constantly follow the chat inside the server. Fortunately for him, he has a great staff that supports him.
Cheftony, what vision do you have in the collaboration with Utopian.io?
A long term vision, kind of like how I believed in Bitcoin. Difficulties at first, disbelief, disinterest and then mainstream! I think we are moving well towards that direction. We would like to create a new way of seeing and doing things.
Do you have a few words to say to our Language Moderators and translators?
I don't have enough words and indeed, there are not enough ways to say thank you. Sincerely I did not expect to find such competence and open minded people who are able to understand how to behave and cooperate in such a short time. Thanks to all your contributions, DaVinci is becoming important. It is a good thing to have you in our team. For this reason it's hard for me to say thank you. I'm afraid that maybe not enough!
---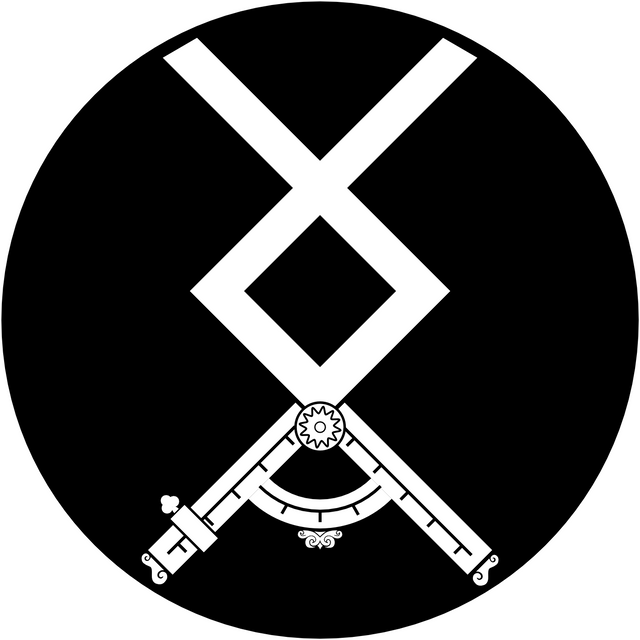 Hard-working Gianluca is a scientist. He has many hobbies and interests. Ever since he joined Steemit, he has been so busy that there's hardly any time left for his hobbies. He likes the outdoors a lot and goes hiking whenever possible. He used to cycle a lot during the time he lived in Ireland. The breathtaking landscapes there made cycling a lot of fun despite of the wind and rain. He also loves reading and learning. All this led him to become a scientist. Now you know why he chose @aboutcoolscience as his user's name.
In the Utopian-Davinci collaboration, Gianluca sees this partnership as a great opportunity for the entire Steem community. For him, this is certainly a great marketing tool to introduce software companies to the Steem blockchain. At the same time, this can also serve as a welfare mechanism to distribute steem to users who dedicate their time and effort contributing to Open Source community. He would like to spend more time promoting the Davinci.Witness intiative as presently, he feels that not too many people know about this. In turn, this will also benefit all translators and language moderators.
As a Davinci Witness, Gianluca likes the broad and multicultural community. He said that as a witness, they are only in position #128. Considering what they do, he feels that the rank should be higher. So he aims to go higher to help more users.
Tell us more about the DaVinci Witness team, your vision and how you all started?
The DaVinci witness started because we felt the need for independence. You can ask around for support but they often come with strings attached. Basically, we understood that nobody is entitled for support. If you want to build something, you should try to stand on your own legs. It was incredibly hard in the beginning. We were a small group of people that shared the same values. This fact alone can lead a community very far.
What are some of the things the DaVinci Witness Team had achieved so far?
We helped many Italian users to get rewarded for writing scientific posts. We helped them interact with @steemstem. It became obvious early on that there were language barriers to overcome. For this reason, we decided to start the davinci.polyglot project. We started translating posts mainly in 3 languages: English, Italian and Spanish.
How did you begin collaborating with Utopian.io?
We started getting in touch with Utopian some months ago to see if we could unite our efforts to bring back the translation category. We are expanding so fast as a community. With our growth, there comes challenges and also great opportunities.
What great opportunities do you see ahead of you?
We believe that the translation category has great potential. It should become a marketing tool to introduce companies to the Steem blockchain. This can also become a hub for the distribution of SP among users that offer services like translations. Our mission is to let other users see this potential because right now, not many people understand what we are doing.
Do you have a few words to say to our Language Moderators and Translators?
A community is only as strong as the members that compose it. The best teams are created when their leaders channel their ego into their people.
Thank you for taking part in this interview,
Rosa
@rosatravels
---
Blog Post Series
CM Weekly Reports
Translation Category - Quality, Standards & Metrics
Translation Blog - Early Growth in the Beginning
CM Interviews
---
Blog Post Series
Thank you for reading this post! If you like the post, please resteem and comment.
谢谢你的阅读!希望你喜欢。如果你喜欢我的分享, 请点赞并跟随我。
.