As a Community Manager for Utopian, I will continue to write these weekly reports for the translation category. Since many things take place every week in translations, I will continue to use this format to update our activities. I can see that our translators are working hard for Utopian-DaVinci platforms and in turn adding much value to the Steemit Platform. This is my write-up for the 3rd week of October.
Week 3 Activities: Oct 18 - 25, 2018
1. Summary of the Number of Contributions
There are 92 contributions this week.
The following chart shows the distribution of contributions in the different language teams.
Languages
Number of Contributions
1.
Spanish
15
2.
Filipino
12
3.
Greek
10
4.
Chinese
9
5.
Dutch
7
6.
Polish
7
7.
Italian
7
8.
Yoruba
5
9.
French
5
10.
Vietnamese
4
11.
Arabic
3
12.
Slovenian
3
13.
Serbian
2
14.
Portuguese
2
15.
German
1
16.
Hebrew
0
17.
Russian
0
Total:
92
15 Active Language Teams translated
No translations from Hebrew and Russian Teams as they are in the organizing stage for their teams
Spanish team has the largest number of contributions as this is the largest translation team made up of 10 people
2. Staff Pick
GDevelop is an open-source, cross-platform game creator designed to be used by everyone - no programming skills required.
Use the revolutionary tool of "events" and create games from scratch without any special programming knowledge. You can publish your work to the web, iOS, Android, Windows, Mac, Linux and even Facebook Messenger; and if you are using the app, you can easily export your game to Android.


The translator performed well in the following 5 areas:
The translation was perfect as no errors were found
The translated strings were formatted perfectly
The contribution post was detailed giving the process of the translating work
Working well with the moderator in choosing the right terms for certain words
The write up is filled with a personal style to promote engagement of the community
3. Contributions - Lowered to 3 / Week / Translator
The rewards from @Utopian-io is an incentive for users to contribute to Open Source Projects. The rewards is not always guaranteed and we thank our translators and LMs for their dedication to this work.
Since we have 17 teams working on different languages, and we want all languages to have equal opportunities to get rewarded with fair distribution of votes, the DaVinci team had set a new rule regarding the number of contributions for each translator.
The number of translations posts to be considered for rewards is 3 posts per week for each translator.
Effective: October 21, 2018
The DaVinci Team writes weekly reports and detail statistics of the Translators and Language Moderators contributions.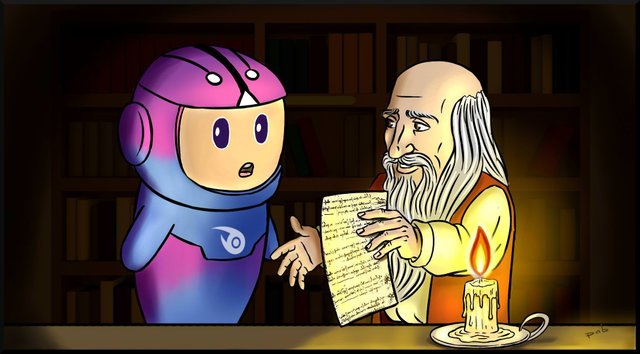 Source
Here is the recent report written this week by the @DaVinci.witness team.
---
5. Aristotle App from Greek Team
Here is a little peek of the Aristotle app that is ongoing in the development. You can follow up this project in this Gitub Link.
I've asked @dimitrisp for an early entry to try out their app.
The app is going to be a great tool for our translators.
The tool aims to become an LM's personal assistant as they do the moderating work.
Take a look at this Screenshot: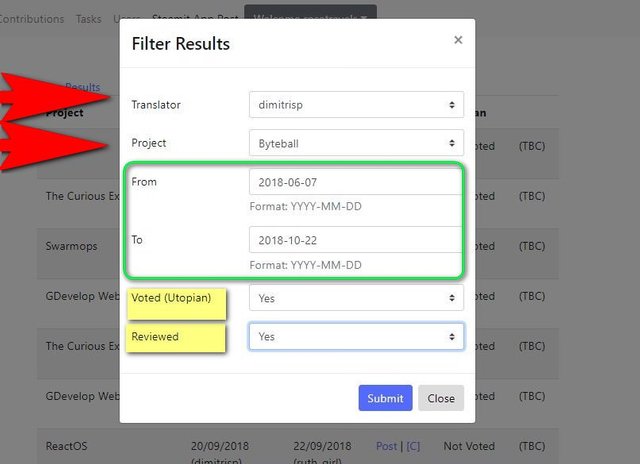 The 1st red arrow: You can choose any of our 101 translators and here I chose @dimitrisp
The 2nd red arrow: You can choose any of the Projects that the translators are working on and here I chose Byteball
The Green Box: You can choose any dates
The 1st Yellow Highlight Box: Voted by Utopian - Yes or no
The 2nd Yellow Highlight Box: Reviewed - Yes or no
And when you hit SUBMIT, voila, you get the RESULTS!
From the filter, this app can keep track:
The moderating work
The team's work
The progress of each translator
Invaluable statistics of any team's work
I hope you can see the power of this app. This will certainly help the DaVinci Team to keep track of the 101 translators easily.
Thank you @dimitrisp and the Greek team for your innovative app.
6. No New Recruitment This Week
The recruiting is now done continuously by the DaVinci Team. If you would like to be a translator of your native language, please send in your application to #job-application room in the DaVinci Discord Channel.
DaVinci Translation Teams as of Oct 25, 2018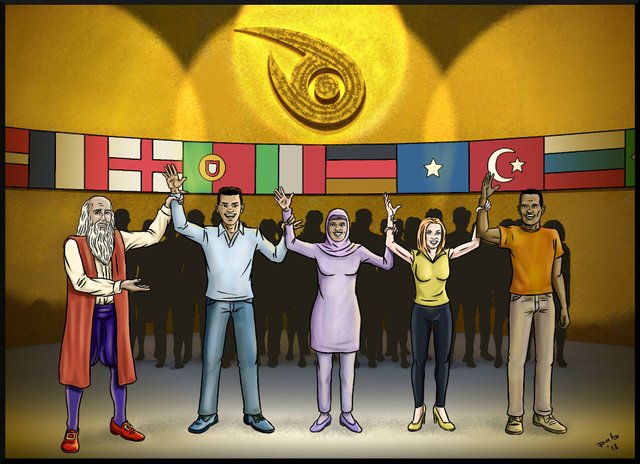 We try to keep our list updated every week to make sure all our Language Moderators & Translators are ACTIVE.
17 Language Teams
25 Active Language Moderators
76 Active Translators
| Languages | Moderators (Proofreaders) | Translators |
| --- | --- | --- |
| 1. Spanish | @alejohannes; @marugy99 | @elpoliglota, @samuellmiller, @acrywhif, @isabella394, @kaestorr, @cremisi @navx, @zlatkamrs, @thatmemeguy, @dedicatedguy |
| 2. Greek | @ruth-girl; @dimitrisp | @trumpman, @katerinaramm, @lordneroo, |
| 3. Italian | @mcassani @imcesca | @filippocrypto, @viki.veg @silviu93, @robertbira, @akireuna; @jacksartori; @deusjudo |
| 4. Chinese | @sunray @aafeng | @susanli3769, @victory622, @breathewind, @aaronli, @hannahwu, @itchyfeetdonica |
| 5. German | @egotheist | @laylahsophia, @sooflauschig, @infinitelearning, @supposer, @achimmertens |
| 6. Arabic | @dr-frankenstein; @libanista | @samhamou, @khaled-dz, @accro, @ismailkah, @sweetone, @ehabfox, @maigomaa |
| 7. Polish | @villaincandle @jestemkioskiem | @j4nke, @koscian, @ribson, @shake1, @fuzeh, @apocz, @yasminafly, @froq |
| 8. Vietnamese | @carlpei | @adam.tran, @lantracy, @lecongdoo3, @lenancie, |
| 9. Dutch | @misslasvegas @minersean | @altrosa, @dragonsandsnakes, @tokentattoo, @anouk.nox |
| 10. Slovenian | @fbslo | @nedy |
| 11. Serbian | @scienceangel @alexs1320 | @nikolanikola, @svemirac, @hidden84 |
| 12. French | @leyt | @yassinebad, @ahmedess, @roxane |
| 13. Portuguese | @phbr | @leurop, @mrprofessor, @martusamak |
| 14. Hebrew | @leurbanexplorer | @nv21089, @amit9202 |
| 15. Yoruba | @zoneboy | @fatherfaith, @jubreal, @mcyusuf |
| 16. Russian | @tata-natana | @erikaflynn, @vezirbek |
| 17. Filipino | @ruah | @toffer, @marou27, @josephace135, @timliwanag, @dandalion |
| Total | 25 Language Moderators | 76 Translators |
---
7. Getting More Engagement from our 25 LM
Language Moderators play very important roles to the success of the Utopian-Davinci Translation Category.
The whole purpose is to get more engagement from the Translation community so that we can all get to know one another in a more personal way for effective long term working relationship.
This week, I have successfully interviewed only 3 moderators:
The order of interview is random and of no particular significance. I posted them in the order that they were done.
8. The New Guidelines
October is a busy month for the DaVinci team as we continue to work out the new guidelines and questioinnaire for the Translation Category. @Didic, the Utopian Content Manager will be working closely with the DaVinci Team for the final draft of the guidelines.
We have already asked our moderators and translators to study the research done on the standards and metrics professonal world measures the quality of translation. If our LMs or translators have suggestions for the DaVinci team, we welcome your feedback in the DaVinci Discord Channel.
The deadline for drafting out the guidelines is set at October 31, 2018.
9. Upcoming Events and Activities
Next week, we will be doing the following in order of priorities:
DaVinci team and @Didic - Draft new guidelines for users and moderators
Continue to help new moderators on board
Continue to help the translators with their queries
Do write-ups of interviews for the following LMs: @egotheist; @dr-frankenstein; @scienceangel; @zoneboy; @minersean; @alexs1320;
Interview more people to keep the momentum going if time allows
That's it for this week,
Rosa
@rosatravels
---
Blog Post Series
---
Thank you for reading this post! If you like the post, please resteem and comment.
谢谢你的阅读!希望你喜欢。如果你喜欢我的分享, 请点赞并跟随我。
.