As the Community Manager for Translation, I suddenly realize that it is a good thing to keep these reports documented as #iamutopian posts. I used to just give oral reports in the Utopian weekly managers meetings with all the constant changes and updates. With the Translation Category growing so fast and the numbers increading every week, it is good to keep track of them here in the #iamutopian posts for our reference. I will try to do my best to keep these weekly reports done with updates every Friday. This will also facilitate better discussions in the Friday weekly managers' meetings at Utopian Discord Channel.
In this post, I will list the activities we did in the past week. I'll try to make the report not so dry by putting in more interesting content so as to create more engagement for the Steemit community as we continue to add positive value to everyone here.
Activities During Oct 6-12, 2018
1. Recruitment: 91 to 101 Translators
During this past week, the DaVinci Team did more recruitment.
We went from 91 Translators to 101 Translators.
10 new Translators were invited to join the Utopian-DaVinci Collaboration.
Among the 10 Translators, 2 were invited to be the Language Moderators for their teams.
2. Two New Language Teams Added
We are delighted to be add two more Languages into our Translation teams: Russian and Filipino.
Russian Language

Russia is home to diverse cultures as there are about 35 other languages including Russian, Ossetic, Ukrainian, Buryat, Kalmyk, Chechen, Ingush, Abaza, Adyghe, Cherkess, Kabardian, Altai, Bashkir, Chuvash, Crimean Tatar, Karachay-Balkar, Khakas, Nogai, Tatar, Tuvan, Yakut, Erzya, Komi, Hill Mari, Meadow Mari, Moksha, and Udmurt. These languages have native speakers making up a significant percentage of the total Russian population. Now, 260 million people speak Russian as it is legally recognized as the country's official language at the national level. Many ethnic groups in Russia still speak their own language, with Russian being either their first or second language.
The Russian language emerged from the Eastern Slavic tongue which also includes Ukrainian and Belarussian. You will see that our team members speak these languages as well.
I know a little bit of Russian as I have friends teaching Physics in the Universities there. Russian is a very rich and flexible language, as it comes across very artistic and poetic.
We welcome the 3 new members in the Russian Language Team:
Language Moderator: @tata-natana
Translators: @erikaflynn; @vezirbek
---
Filipino Language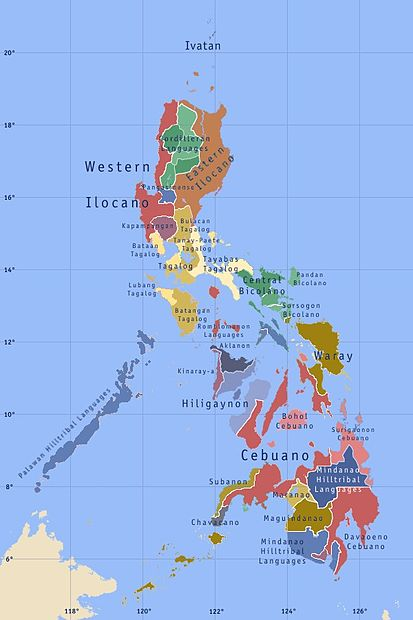 The Philippines is made up of over 7000 islands with 120 to 187 languages and dialects. Imagine what it is like living in the Philippines.
Over in Hong Kong, we have a small population of Filipinos working as domestic helpers, so I get to listen to what they call "Tagalog." It is an Austronesian language spoken as a first language by 25% of the population in Phlippines and as a second language by the majority.
Spanish was the original official language of the Philippines for many centuries until the early half of the 20th Century. Then in 1935, English was added to the constitution alongside Spanish as a national language. By 1937, further steps were taken to develop a national language based on the existing native language. Tagalog was chosen as the base language. In 1973, the language was christened Filipino, and it became the joint official language with English.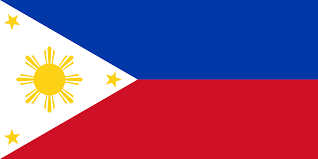 The 1987 Constitution of the Republic of the Philippines designated Filipino as the official national language of the Republic.
With this interesting background of the Filipino language, we can appreciate the Filipinos coming on board as they take part in the translation for the Utopian-Davici collaboration.
Let's welcome the Filipino Team on board!
LM: @ruah
Translators: @toffer, @marou27, @josephace135, @timliwanag, @dandalion
3. On Boarded One New Translator
The DaVinci team on boarded a new translator to join the Italian team. There are now 7 translators working with the 2 moderators.
Let's welcome @deusjudo on board.
---
4. October 19th Chart - 101 People on Board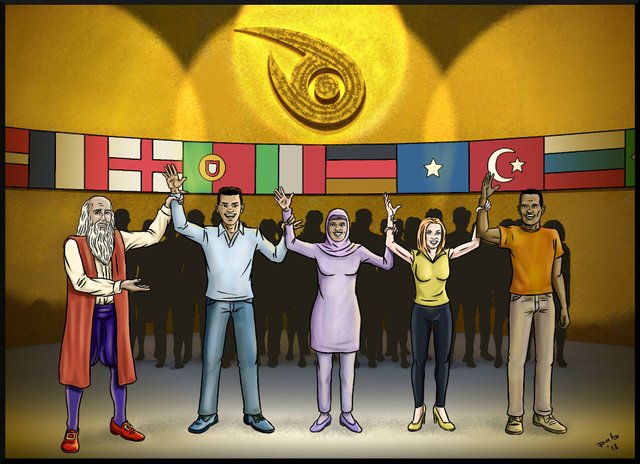 DaVinci Translation Teams Updated
| Languages | Moderators (Proofreaders) | Translators |
| --- | --- | --- |
| 1. Spanish | @alejohannes; @marugy99 | @elpoliglota, @samuellmiller, @acrywhif, @isabella394, @kaestorr, @cremisi @navx, @zlatkamrs, @thatmemeguy, @dedicatedguy |
| 2. Greek | @ruth-girl; @dimitrisp | @trumpman, @katerinaramm, @lordneroo, |
| 3. Italian | @mcassani @imcesca | @filippocrypto, @viki.veg @silviu93, @robertbira, @akireuna; @jacksartori; @deusjudo |
| 4. Chinese | @sunray @aafeng | @susanli3769, @victory622, @breathewind, @aaronli, @hannahwu, @itchyfeetdonica |
| 5. German | @egotheist | @laylahsophia, @sooflauschig, @infinitelearning, @supposer, @achimmertens |
| 6. Arabic | @dr-frankenstein; @libanista | @samhamou, @khaled-dz, @accro, @ismailkah, @sweetone, @ehabfox, @maigomaa |
| 7. Polish | @villaincandle @jestemkioskiem | @j4nke, @koscian, @ribson, @shake1, @fuzeh, @apocz, @yasminafly, @froq |
| 8. Vietnamese | @carlpei | @adam.tran, @lantracy, @lecongdoo3, @lenancie, |
| 9. Dutch | @misslasvegas @minersean | @altrosa, @dragonsandsnakes, @tokentattoo, @anouk.nox |
| 10. Slovenian | @fbslo | @nedy |
| 11. Serbian | @scienceangel @alexs1320 | @nikolanikola, @svemirac, @hidden84 |
| 12. French | @leyt | @yassinebad, @ahmedess, @roxane |
| 13. Portuguese | @phbr | @leurop, @mrprofessor, @martusamak |
| 14. Hebrew | @leurbanexplorer | @nv21089, @amit9202 |
| 15. Yoruba | @zoneboy | @fatherfaith, @jubreal, @mcyusuf |
| 16. Russian | @tata-natana | @erikaflynn, @vezirbek |
| 17. Filipino | @ruah | @toffer, @marou27, @josephace135, @timliwanag, @dandalion |
| Total | 25 Language Moderators | 76 Translators |
17 Language Teams
 On boarded 2 new teams this week

25 Language Moderators
 On boarded 2 new LM this week

76 Translators
 On boarded 8 new Translators this week

---
5. Getting Feedback from our LM + Translators
October is a busy month for us as we begin to work out the new guidelines and questionnaire for the Translation Category.
We have already asked our moderators and translators to study the research done on the standards and metrics professonal world measures the quality of translation. Some discussions are already taking place in the Language Manager's room in the DaVinci Discord Channel. It would be great if all our 25 LMs can visit the room more often in this coming week.
6. Getting More Engagement from our 25 LM
Language Moderators play very important roles to the success of the Utopian-Davinci Translation Category. Since I had started replying some of the LM comments and feedback, I took the opportunity interviewing each one.
The whole purpose is to get more engagement from the Translation community so that we can all get to know one another in a more personal way for effective long term working relationship.
This week, I have successfully interviewed the following moderators:
The order of interview is random and of no particular significance. I posted them in the order that they were done.
As for the Greek Team, they are doing such marvelous work that even the translators got involved in the interviews!
7. Upcoming Events and Activities
Next week, we will be doing the following in order of priorities:
With DaVinci team - Draft new guidelines for users
With DaVinci team - Draft new guidelines for moderators
With DaVinci team - Improve on the Questionnaire Points & Content
With DaVinci team - Make Translation Posts better for engagement
Do the write-ups of interviews for the following LMs: @marugy99; @sunray; @phgnomo; @egotheist; @dr-frankenstein; @scienceangel; @zoneboy
Interview more people to keep the momentum going if time allows
That's it for this week,
Rosa
@rosatravels
---
Blog Post Series
---
Thank you for reading this post! If you like the post, please resteem and comment.
谢谢你的阅读!希望你喜欢。如果你喜欢我的分享, 请点赞并跟随我。
.