15 Language Teams - 23 Language Moderators + 68 Translators


Our Translation Category in the Utopian-Davinci collaboration is growing. These reports will keep you updated on the latest development. Stay in touch and be kept abreast of the continuing changes that are taking place in the translation category.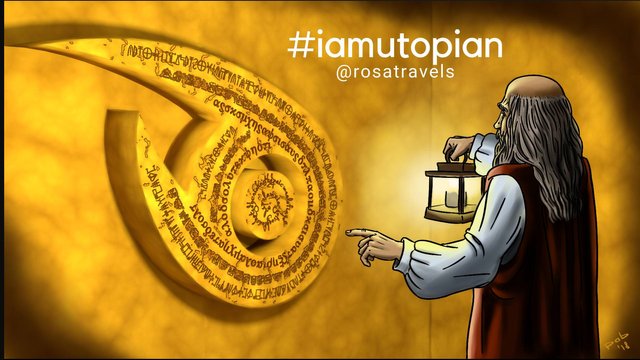 As one of the Community Managers watching the growth of the translation category, I want the translation category to get stronger.
Stronger in what sense?
Stronger in terms of "quality" and "quantity".
Our long term overall mission is to create an international community of professional qualified translators helping Open Source projects go global. We need the people and manpower, but quality must come before quantity as we rebuild this translation category in the Utopian-DaVinci initiative.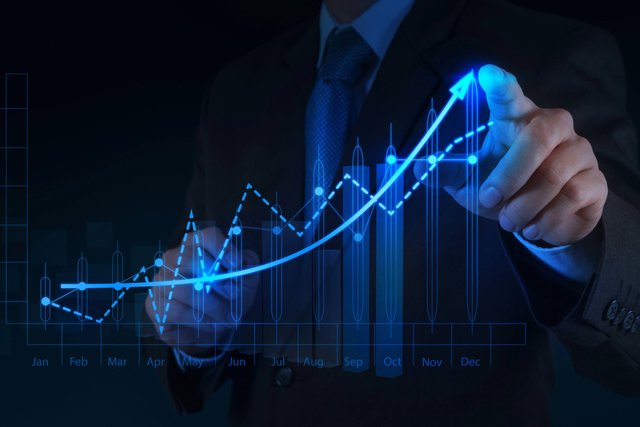 Source
In this article, I will share with you the growth that is presently happening in the translation category. Our translators are growing in numbers. With the expansion of language teams and increasing numbers of translators joining force, we are always concerned about checking the quality of this growth. I will share with you what strategies and action plans we are taking to monitor this growth.
Growing in Quantity - 91 Translators On Board
In terms of 'quantity', our translation teams are growing fast in numbers. Since the translation category re-opened in June, 2018, we have been very busy setting up translation teams for translators to work together.
We began with "0" people in June, and now, 4 months later, we have a total of "91" people in October actively doing translation work in the Utopian-Davinci collaboration.
With these 91 translators, 15 Language teams are set up with very committed moderators leading each team. The moderators have a big responsibility on hand as they need to proof-read and review each translation contribution. They give feedback to translators to correct mistakes and errors made in their translations.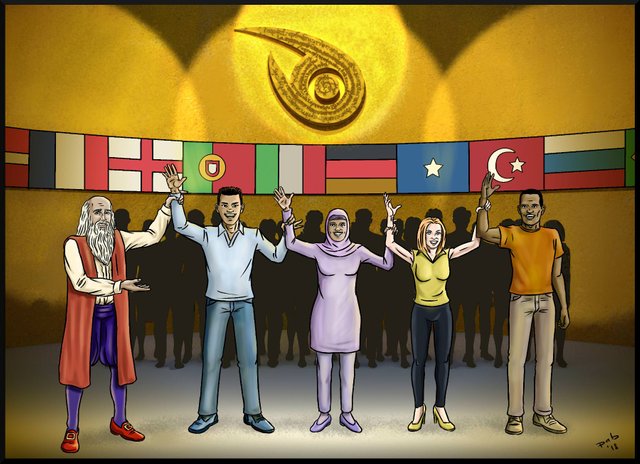 Source
Presenting The Entire DaVinci Translation Teams
I am proud to present to you our 15 Language Teams.
| Languages | Moderators (Proofreaders) | Translators |
| --- | --- | --- |
| 1. Spanish | @alejohannes; @marugy99 | @elpoliglota, @samuellmiller, @acrywhif, @isabella394, @kaestorr, @cremisi @navx, @zlatkamrs, @thatmemeguy, @dedicatedguy |
| 2. Greek | @ruth-girl; @dimitrisp | @trumpman, @katerinaramm, @lordneroo, |
| 3. Italian | @mcassani @imcesca | @filippocrypto, @viki.veg @silviu93, @robertbira, @akireuna; @jacksartori |
| 4. Chinese | @sunray @aafeng | @susanli3769, @victory622, @breathewind, @aaronli, @hannahwu, @itchyfeetdonica |
| 5. German | @egotheist | @laylahsophia, @sooflauschig, @infinitelearning, @supposer, @achimmertens |
| 6. Arabic | @dr-frankenstein; @libanista | @samhamou, @khaled-dz, @accro, @ismailkah, @sweetone, @ehabfox, @maigomaa |
| 7. Polish | @villaincandle @jestemkioskiem | @j4nke, @koscian, @ribson, @shake1, @fuzeh, @apocz, @yasminafly, @froq |
| 8. Vietnamese | @carlpei | @adam.tran, @lantracy, @lecongdoo3, @lenancie, |
| 9. Dutch | @misslasvegas @minersean | @altrosa, @dragonsandsnakes, @tokentattoo, @anouk.nox |
| 10. Slovenian | @fbslo | @nedy |
| 11. Serbian | @scienceangel @alexs1320 | @nikolanikola, @svemirac, @hidden84 |
| 12. French | @leyt | @yassinebad, @ahmedess, @roxane |
| 13. Portuguese | @phbr | @leurop, @mrprofessor, @martusamak |
| 14. Hebrew | @leurbanexplorer | @nv21089, @amit9202 |
| 15. Yoruba | @zoneboy | @fatherfaith, @jubreal, @mcyusuf |
| Total | 23 Language Moderators | 68 Translators |


As of today, October 12, 2018, we have a total of 15 Language Teams.
All our translators work together in teams to produce high quality translations for different FOSS projects in Crowdin.
There is a total number of 91 Translators (including LMs) on board.
For larger teams that have 2 Language Moderators, these moderators can also get involved with the translation work. For smaller teams with only 1 moderator, the goal is to expand theses teams to find another suitable moderator to join them. In that way, everyone can get involved in translating.
The time frame in which the Language Teams were Activated
For those of you who are interested in the movement of these team developments, they are as follows:
June: Spanish, Greek, Italian, Chinese, German
July: Arabic, Polish, Vietnamese, Dutch, Slovenian,
September: Serbian, French, Portuguese, Hebrew
October (first week): Yoruba
---
Translation Quality - How To Measure?
Imagine! We have 91 people working behind the scene in this translation category.
Numbers we have.
What about quality?
All these 91 people have had an initial screening to perform their translation task. But how do we continually measure the quality of our translators and their translation work?
Strategy plan to measure quality: In August, @Utopian-io shared with us their strategy plan to upgrade the present guidelines / questionnaire categories including translation. The whole idea is to bring the level of translation contributions to match with the professional world. Once the quality standards are set with new guidelines, we can then coach our translators to improve their skills to professional level.
Action Plan for Quality Control
Do a thorough research on how professional companies set their translation standards and how they measure translation quality.
Update the Utopian guidelines and questionnaire with specific metrics for our translators to follow.
Regarding Action Plan 1
In September, I did a thorough research on this subject matter. They are documented in these posts:
Regarding Action Plan 2
Today, the Utopian staff notified us that they would like these new guidelines completed in 3 weeks time. This means that we can roughly set a deadline of October 31st for our convenience.
Upcoming Actions in October
Now that the research is done and made public for all our moderators and translators to study, I want to get all 91 translators involved with their feedback as we make changes to the new guidelines.
Have all our 91 translators study the 3 Posts this week
Get feedback and comments from DaVinci Team & @jmromero
Get feedback and comments from Language Moderators and their translators
Draft out a proposal guideline / questionnaire
Finalize the proposal for Translation Category


Time is running short. I will be in touch with DaVinci Team and all these 91 translators, especially the 21 Language moderators to get their comments and feedback regarding the new guidelines. We will be in touch in the coming days via DM in the Discord Channel.
You can also initiate to get in touch with me @rosatravels or in the DaVinci Discord server.
Thank you for your attention,
Rosa
My Github profile: https://github.com/rosatravels
Blog Post Series
---
Thank you for reading this post! If you like the post, please resteem and comment.
谢谢你的阅读!希望你喜欢。如果你喜欢我的分享, 请点赞并跟随我。
.