100 DAYS OF STEEM : Day 93 - The Diary Game - Update #7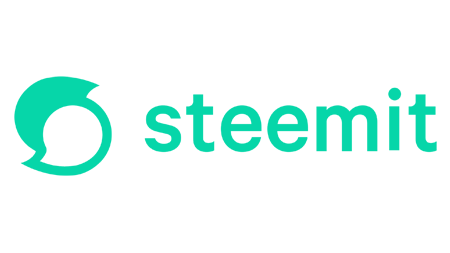 We are now entering the home straight.
One more week to go in The 100 Days of Steem. One more week to go in The Diary Game.
Final posts can be made to cover Saturday July 11th.
We hope you have enjoyed The Dairy Game as much as we have.
The total number of participants in the game is just about to pass 300 - which is amazing. Our targets for the game will be well and truly smashed.
Don't forget Season 2 begins on August 1st. That will be bigger and better, with more resources, the new team competition and at least 8000 STEEM in prizes.
---
The Dairy Game - Season 1 Finale


Once the final diaries have come in for July 11th we will be finalizing the voting, checking over the points and verifying the final totals before announcing the winners around July 18th.
Remember there is a prize pot of 3000 STEEM to be allocated to the top 35 in the points table.
So it is definitely worth putting out your very best diary posts in these final days to see if you can make it into the top 35.
With the large numbers of entries we are behind on the voting so don't expect your posts to be voted on straightaway. There are 7 days for posts to be voted on.
We are tracking all entries by the #thediarygame tag - so please make sure you include that (spelt correctly) as one of your first five tags. Please also ensure you include the date of the diary in the title of the post.
Please only put links to your posts in the comments of the 100 Days posts if they have reached day 6 without being voted. That helps us manage the comments better.
We are particularly keen to get to vote on any new players as quickly as possible to encourage them to keep going. Therefore we will introduce on our remaining 100 Days posts a special 'First Post' comment. If you, or someone you spot, has just made their first entry on The Diary Game please add a link on our 'First Post / New Player' comment. Thank you for your help with this.
---
The Dairy Game - Season 2


We hope you are all looking forward to Season 2 as much as we are.
That starts on August 1st and will run for 50 days.
The prize pool has already been increased to 8000 STEEM...
We are continually working on ways to improve season 2 so look out for announcements over the next few weeks.
The big new feature, with its own prize pool, is Teams.
We are really looking forward to seeing what teams are formed. Teams should consist of 5 players all living in the same country.
There will be no limit on how many teams can come from each country.
Teams can be announced at any time, but no changes to team members will be allowed once Season 2 starts on August 1st.
---
Diary Game Assistants


Thank you to everyone who applied to become a Diary Game Assistant.
Unfortunately as we race towards the end of Season 1 of The Diary Game there just has not been enough time to set up any new systems to use Game Assistants effectively.
We will be looking at this more carefully now to plan better for Season 2.
In the next few days we will be making an announcement of a major restructuring of the STEEM POD, of which the Diary Assistants would be part.
We have a new plan for the POD that will give POD members more delegation and more focus.
---
Season 1 - Still Time to Join


There is still time to join The Diary Game.
You are unlikely now to be amongst the prize winners, but you can still earn votes for every eligible diary entry. You will also be able to get in some training before Season 2 - and you might even get invited to join a Team for your country.
To maximise your points from your diary posts please make sure you read our Top Tips post from Wednesday…
These Top Tips will also be useful for anyone already in the game and hoping to get among the top 35 winning places.
Remember also there are still a few days to earn some final Recruitment Points. As long as anyone you recruit posts 3 qualifying diary posts before the end you will earn 2 points.
---
The Leaderboard & The Diary Allstars


These are the people currently in the top 50 positions in order…
@vipnata @cmp2020 @rishabh99946 @anasuleidy @atyh @oppongk @openmindedtravel @randulakoralage @vict0r @daybook @ernaerningsih @anroja @genomil @auleo @theatrorve @olesia @franyeligonzalez @yurilaya @lavanyalakshman @tocho2 @blurrain @hykwf678233 @vickyli @alexmove @mariela53 @helengutier2 @ir3k @liuzg @sumit10698 @sampraise @ekatirina @nishika @simonjay @yethui @sachin08 @zhanavic69 @p3d1 @sapwood @davidke20 @maksina @batishta @rajan1995 @mikitaly @ayushikumari @yanhan @greatness96 @imagen @stephenkendal @lovelemon @alexcarlos
There will be prizes for the top 35 in the final rankings. For reference only 12 points separates positions #35 to #50.
So for a chance to get amongst the prize winners post every day, check out the Top Tips and see if you can recruit anyone in the next few days.
---
We would also like to highlight a few Diary Allstars that have produced exceptionally good posts this past week...
---
Lucky 10s - Free (almost) $10 Votes!


We hope you are enjoying the Lucky 10s game.
So far 46 $10 upvotes have been shared between 34 people.
It is easy money! Just comment on Diary Game posts before @steemcurator01 arrives to vote and you could be selected to get a $10 upvote.
If people think the Lucky 10s is worthwhile we will look at continuing it in Season 2.
What do you think?
---
The Diary Game has been an amazing journey. It has far exceeded our expectations.
Thank you to everyone who has joined in.
We hope you are all looking forward to Season 2.
The Steemit Team
---
---
Please note...
The posts must be your own original work and not published elsewhere. All images used must be either your own, or copyright free with sources quoted.
Anyone that is found to be abusing or cheating the game will be excluded from the prizes and upvotes.
We may include links to the best diary posts in our 'Look What's On Steem' newsletters.
---
---
Notes from the Community...


SPUD4STEEM July Winners


Event organizer @kiwiscanfly has announced the winners of this month's record breaking #SPUD4STEEM event.
Congratulations to @ayushikumari, @sumit10698, @randulakoralage, @nishika and @akash314...
---
---
All the rewards from this post go to support the work of @fundacorazon in Venezuela and @thegreens in Cameroon.
---
---