100 DAYS OF STEEM : Day 90 - Top Tips for The Diary Game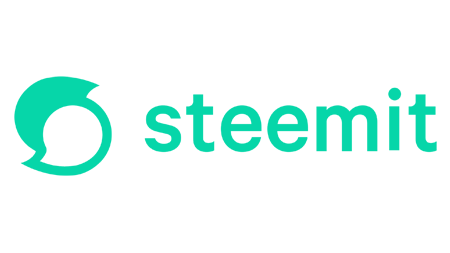 With The Diary Game drawing to a close we thought it might be useful to give some of our top tips for making the best possible diary posts.
This should help you get maximum points from your final 10 diary posts, and prepare you for Season 2 starting on August 1st.
We are really looking forward to the second season and are particularly excited to see what teams are formed.
Remember there are going to be big extra prizes to be won for those who compete in a team as well as individually. Get teaming up now!
---
The Diary Game - Top Tips for Maximum Points


This is not an exhaustive list, but here are some of the main ways you can make your Diary Game posts earn more points…
Be consistent - try to post every day. If you don't post you can't earn any points!

Write in your own language unless you are proficient in English or want to practise English.
We use Google Translate and DeepL Translator to read all language posts that we don't know ourselves.

Make the posts at least 100 words long - ideally longer.
A photo and one sentence is not a valid Diary Game post.

Write about your daily life activities - what has happened to you that day.
A post about your holiday at the beach two years ago, or a review of a film you watched in January, or a set of photographs of flowers you took last summer is not what is needed. It's your life, right now that we want to read about.

Say where in the world you are.
At the very least the country, and ideally the state, city, town etc.

Include facts, details, names, places, prices… they all make a diary post more interesting.
If you got a meal from a takeaway say what takeaway it was, what you ordered, how much it cost and whether it was good. If you had an online lesson from school or university, what was the lesson about, what system was used, and was the teacher good!

Include photographs - ideally your own. The more the better!
They haven't got to be works of art, they just need to show what you are writing about. Make them as big as possible on the post - full page width wherever possible. Include captions for photos to say what they show and where it was.

Remember to include the date of the diary in the title of the diary post.
Ideally use a title format like…
THE DIARY GAME : Date (including year) : Your Personal Title.

If you did a 'This Is Me' post include a link to it at the bottom of every diary post.

If you include any prices in your local currency try to include a conversion to STEEM or US dollars as well for easier comparison.

Remember to include the tag #thediarygame (correctly spelt) as one of the first five tags of your post.
---
Here are a few things you should not include…
Referral or recruitment links to other cryptocurrency schemes or social networks.

Copy / pasted detailed recipes.

Long and extensive acounts of the plot of a film or TV show - a brief summary paragraph will be enough. The Diary Game is not a film review site.

Multiple screenshots from an online game - one will usually be enough to make a point.
---
More generally, we consider the best diary posts to be ones that interest us, entertain, educate or inform us.
We want to learn about you and your daily life. We want to get involved. We want to know what happens next.
Finally, the biggest pro tip we can give is to read other people's diary posts - particularly the ones from the people towards the top of the leaderboard and those selected as Diary Allstars.
See what they have done different to you to get bigger votes, and more points.
---
Please remember also - your posts are unlikely to be voted on straightaway.
That isn't because we are ignoring you or don't like you.
It is because there are a lot of posts coming in, we have to manage and optimise the voting power to ensure more even voting, we give you a chance to get in front of our vote to get better curation rewards, and because we are only human with just 24 hours in each of our days!
We do get to read every post.
Please only put links to your posts in the comments of the 100 Days posts if your post has reached Day 6 without a vote, or if it is your first Diary Game post. And do not include social media links or make your comment excessively large, or tag it on to our top comment.
---
The Diary Game Assistants


Thank you to everyone who has responded to our call for Game Assistants.
We are still considering how best to work this in the limited time remaining of this season.
There should be an announcement on this in the next day or two.
So far we have had applications from…
@adeljose, @agodaniel32, @anasuleidy, @beautychicks, @crypsteem, @dolphinscute, @iu1314, @lourdeshd6, @randulakoralage, @rishabh99946, @sampraise, @sumit10698, @sumit71428, @vipnata
If you have applied and are not on this list please comment below.
---
---
We hope you find these Top Tips useful to improve your Diary Game posts and to earn more points.
Do comment below if you think we have missed any top tips.
Thank you
The Steemit Team
---
---
And don't forget to join in with the Lucky 10s game.
The first 10 x $10 votes have already gone to @anasuleidy, @genomil, @hokulor, @jmor, @oppongk, @rosanita, @sapwood, @tolustx, @ulialitva1991 and @yurilaya.
Join in by making comments on Diary Game posts and get lucky!
---
---
Notes from the Community...


A Few Hours Left for SPUD4STEEM


Depending where you are in the world there may still be a few hours left to join in the SPUD4STEEM fun and power up to grab a prize…
---
Winners of the #ilovesteem campaign


@stephenkendal has announced the winners of the #ilovesteem promotional campaign he sponsored with @wherein.
Congratulations to @vickyli, @sampraise, @hykwf678233, @yohan2on and @atyh...
---
The Arab Community


Community Curator @acostaeladio is looking to embrace the Arab community on Steem...
---
---
All the rewards from this post go to support the work of @fundacorazon in Venezuela and @thegreens in Cameroon.
---
---