100 DAYS OF STEEM : Day 82 - The Diary Game - Season 2 Preview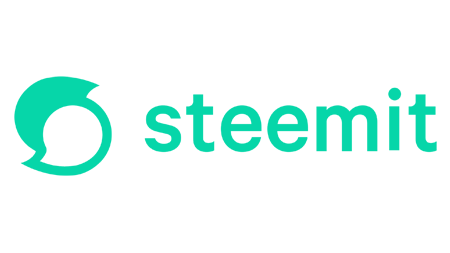 The Diary Game has become rather popular.
More popular than we had anticipated. Which is great!
We are delighted that it has caught the imagination and interest of so many people around the world.
The current Diary Game will come to an end on July 11th - the final day of the 100 Days of Steem project.
There has been way too much support to even consider not continuing it.
---
The Diary Game Season 2


We are now thinking and planning how The Diary Game can be improved and expanded for a second season.
Nothing is finalized but here are some of our current ideas for the next season.
---
Start Date and Duration


We will need a short break after the current game finishes to finalize and verify all the points scoring before awarding the prizes.
August 1st is therefore the likely start date for season two of The Diary Game.
The game would then run for 50 days to allow plenty of time to join in along the way.
Don't worry about the three week gap. We have a number of special challenges planned to keep everyone busy and engaged.
QUESTION : What do you think of the 50 day duration - too long, too short or about right?
---
Points and Prizes


We are planning on dropping the separate points for social media promotion.
They have proved very ineffective and discriminate heavily against people who don't use other social media.
Instead there will be one score out of 10 points for every diary post.
Participants will still be free to promote their diary posts on other social media, and evidence of such will be taken into account when points are awarded.
We consider that The Diary Game has great potential for recruiting new people to Steem, as well as reactivating otherwise dormant accounts.
We are therefore looking at ways to boost the importance of the rewards for recruitment.
The prize pool for the second season of The Diary Game will be at least doubled to 6000 STEEM.
The largest portion of this will go to individual diary authors.
The rest will be allocated to separate prizes for the top recruiters - and for a new section for Teams.
Thank you to @rishabh99946 for the idea of having specific prizes for top recruiters.
QUESTION : What do you think about dropping the Social Promotion Points and increasing the Recruitment Points?
---
Teams


This is a major new element of The Diary Game #2.
As well as competing individually people will be invited to form teams which will pool the points of all members to compete for the separate team prizes.
We are currently looking at teams of up to 5 people, and we would really like them to be based around countries but there are some issues and limitations on that still to be worked out.
The idea is that team members will work together to build retention in the game and to improve overall post quality.
QUESTION : Do you think Teams will be a good idea for the game? Would you join a team? Who would be in your 'Dream Team'?
---
The Diary Team Assistants


It is planned to recruit at least two people to assist with the running of the game.
Their roles have not been fully defined yet but will likely involve checking posts, looking out for abuse and plagiarism, and promotion.
The positions would be paid, but would not be open to anyone participating in the game.
QUESTION : Will anyone be interested in becoming Assistants if they are not allowed to compete in the game?
---
Targets and Promotion


It is always difficult to set targets but we are wondering if 1000 participants will be much too ambitious.
There are now 210 players in the current game and it is growing by about 10 per day.
We would like to target that at least 10% of the players in game will be newcomers to Steem, and maybe another 30% will be returning and reactivating Steem account holders,
Opportunities for promoting the game will be many as it scales up.
We are looking at the best options with the resources available.
QUESTION : Do you have any easy to implement ideas for promoting The Diary Game? Would you be interested in promoting The Diary Game in your country? How would you go about it?
---
---
This is where we are so far in planning Series 2 of The Diary Game.
We welcome further ideas and input on how to make it bigger and better.
We are getting really excited about this second series of the game.
Hope you are too!
Thank you
The Steemit Team
---
---
Steem Development Notice : Instant Signups


A new instant signup system has now been introduced at https://signup.steemit.com/
There is no fee to sign up. A mobile phone number and email address are required for verification.
Account creation is then instant.
---
---
Notes from the Community...


Music For Steem


The @steemingcurators have announced the winners of the second week of the Music For Steem contest. Congratulations to @futuremind, @esouthern3 & @cmp2020, and @elisonr13.
And congratulations to @steemingcurators for organizing such a great contest with entries reaching 24 in only the second week…
---
ChainLegends Launching Soon


ChainLegends, a new blockchain MMORPG, is launching exclusively on Steem in a few days...
---
Steem Marketing Gifs Contest


@stephenkendal is running a competition to create marketing gifs to promote Steem. He is offering 25 SBD in prizes...
---
---
The rewards from this post go to support the work of @littledisciples in Venezuela and @thegreens in Cameroon.
Check out the Steem Charity Day post for more details.
---
---