My Reading Log: Interesting Stuff From the Past Few Days (2018-08-28)
I keep track of any posts on the Steem blockchain which I've found worth reading. Here's the stuff I've enjoyed over the last few days.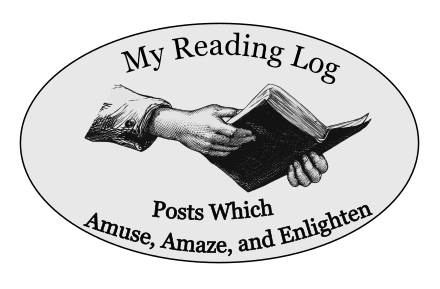 Happy reading!
Steemitself and related
by @alvinvoo
"Background
When I first joined steemit, I found it very frustrating not being able to search using multiple tags. Steemit currently only able to search by ONE tag at a time and the 'advance search' is just a google custom search. As for busy.org, it can…"
---
"Life on the STEEM blockchain just keeps getting better. SMTs are going to be the gift that just keeps on giving.
Source
@dlike announced that it is going to create a SMT based token that will be used to build their ecosystem. There will be 800M tokens…"
---
by @steemitblog
"Hello Steemians! In our previous post outlining the changes that would be coming to the Steem blockchain with Hardfork 20 we also shared that we'll be releasing a Testnet which would "give developers the opportunity to test the upcoming changes in a…"
---
"What is the Deadpost Intitiative?
The Deadpost Initiative is an attempt to give love to some posts that were overlooked during their short 7 day life span, a chance to bring your old posts back to life and maybe make some friends in the process. The goal…"
---
by @timcliff
"As many of you have heard, I am organizing an Invest in Steem Social Media Blast Day. The goal of this event is to coordinate a massive social media "blast", where everbody starts talking about how amazing Steem is - all at once. I want to generate as much…"
---
by @fknmayhem
"By which I don't mean because of its users, although they are the cause.
Last week I lost two followers and, to be entirely honest, I understand them and may actually have done the same thing. While there was a certain irony to one of both being a resteem…"
---
by @steem-ua
"Introducing UserAuthority (UA), @steem-ua and UA-API !
Great news! After a lot of research and months of development by @holger80 and myself (@scipio), we finally made it happen: UA is now a reality!
Introducing UA: a new kind of Reputation Score
For…"
---
Codin
"eli5: It is easy to make computers do things. Quasar is there to make that even easier. Utopian is the most easiest way for people to work together. Easy + even easier + most easiest = AWESOME!
tl;dr; The MIT-Licensed Quasar Framework has begun to work…"
---
by @elear
"I am continuing my journey with this diary, in my (very limited) spare time. Especially in recent days, I have felt the community needs to have a better understanding of the vision. Being busy with the many things Utopian requires, it's easy to overlook…"
---
STEM
by @olasamuel
"We will be talking about the recent study of how degrading plastic produces greenhouse gases, as it was published in [PLOS ONE titled "Production of methane and ethylene from plastic in the…"
---
"In one of my previous posts I discussed the potential of using mRNA instead of plasmid DNA for gene therapy applications. Here, I wanted to discuss in greater detail what are the hurdles of such approach and what scientists are doing to overcome…"
---
by @greenrun
"After one or two falls we finally master the art of riding bicycles and often can't wait for the next school day to display our skill of riding to our friends. Riding a bicycle is easy, but have we ever paused long enough to understand how a bicycle…"
---
by @nonzerosum
"In public health, when bad information is left unchecked the results of it can be deadly.
During the 2014/15 Ebola outbreak, misleading rumours…"
---
History
by @eaglespirit
"After quite a few requests from some of my fellow Steemians during one of my recent posts about my ancient ancestors, there was a bit of a fuss over my discontent with the word Anasazi. You can find my post here,…"
---
Crypto
by @flauwy
"After being introduced to ARK by the delegate @jarunik, who promotes the ARK community on Steemit with the tag #arkecosystem, I have investigated a little bit about this fork of LISK and what it actually does. The result is pretty interesting and bears…"
---
Our Robot Overlords
"The world is filled with a lot of data, pictures, music, text, video, spreadsheets. Machine learning brings the promise of delivering meaning from that data.
Human's learn from experience. if we touch something hot, that burning sense is…"
---
DIY, gardens, and homesteading
by @bigdizzle91
"Charcoal has many uses, whether you want it for your grill or to use in art, it even has anti-odor and anti-moisture properties. Actually there are a lot more uses for charcoal than most think but for me, I just want to burn it. It's better than plain…"
---
by @riverflows
"Does anyone else get excited about worms? I kinda squeal when I see big ones. I just think they're the best little critters known to man. I get this kinda childlike glee every time I uncover them in my garden.
Nobody likes me,
Everybody hates me,
Guess…"
---
by @amberyooper
"Hello, steemians, and welcome to my page, eh!
This is the first batch of wine that I've made this year. I didn't feel like making rhubarb wine this year because I already have a couple of gallons of it in the basement from previous years.
We have 2 plum…"
---
by @hopfarmnc
"It was time to go ahead and harvest the watermelons. With all the rain we've been getting lately a few of them started to crack and break open. We ended up getting 18 edible watermelons out of a 30 foot by 30 foot area. There were 6 watermelons that had…"
---
Geekery
"A number of years back, while in college, myself and a group of friends got into a…"
---
by @alexs1320
"Yet another way how to earn some steem - play Snake Game, just developed by @fbslo.
You can vote for him, to represents you as Witness.
THE GAME
It's a bit rough but still playable. As I see, it will be probably improved soon. In matter of days.
My…"
---
"The bubonic plague mask in Steampunk style twist. The gears and bolts compliment the leather and texturized inner lining. The metallic mechanisms and the lenses is an adittion to break the roundness and symmetry in the mask. This mask is not a perfect…"
---
by @blewitt
"For the past several years at the San Diego Comic Con, Hasbro has released a Limited Edition Magic the Gathering set to drive fans and collectors bonkers. Anyone who has gone to SDCC knows that taking a piss at Con has a stupid line, let alone snagging…"
---
by @yanes94
"Good day and happy weekend.
For my second entry in the contest created by @kommienezuspadt the #TrialbyComics, I decided to make a drawing of the Diablo III Videogame, I do not have a console to play this game but I have seen many videos about the game…"
---
by @kamarongo
"Greetings, today I'll present to you the step by step process of one of the pieces forming part of a drawing series that I started last year regarding figurative tendency, surrounding a topic inspired on anthropomorphic lacustrine characters,…"
---
by @drwatson
"Hey all, here is another week for us to investigate mysteries and fight monsters together. Gotta say this is one of my favorite things I've brought to steemit. It…"
---
by @blewitt
"Here's a look at an upcoming killer cover done by the amazing Italian artist, Gabrielle Dell'Otto. He's been super hot and one of the big guns the past couple years so expect this to…"
---
by @jeremyrfk
"A quick process for how I designed the poster for the horror film "Antlers"
The film takes place in the deep pine forests of Sweden. It's a modern take on classic 80's horror films and games from the "golden era". It also draws from the themes of H.P.…"
---
by @steemgg
"G'day Steemians, this is @stabilowl and Welcome to the Second Issue of Steemgg Newsletter. Each week, I will be reporting New games on the Steemgg Platform, reviewing a featured game, and run a competition so that everyone can get involved!
Special…"
---
by @anonimous
"…"
---
Art
"Now that I've gotten a hang of my new posca markers, I decided to experiment a little with this illustration.
After laying down a blue base for her skin, I took my handy-dandy cheap-o makeup sponges (I normally use them to do gradients or other designs…"
---
Big beautiful world
by @pardinus
"Picos de Europa is a Natural Park in Spain, in Asturias region. It is a mountains region (Picos de Europa is spanish for Peaks of Europe), with peaks as high as 2600m!
Here one of the most famous peaks, Naranjo de Bulnes
For me one of the main…"
---
by @jrvacation
"Kinkakuji (金閣寺) is one of the many top tourist attractions in Kyoto. This Zen temple is 3 storey high with the top 2 covered with gold leaf, making it an absolute beauty together with the surrounding pond and greenery.
We visited Kinkakuji on a sunny…"
---
"This summer I visited the Stubai Valley three times. It's such a beautiful and photogenic area in the Austrian Alps that I just had to come back again and again. And I will certainly do so next year.
On my recent trip into the Alps I went to photograph a…"
---
by @spc
"A month or two ago, before the California wildfires closed the park, I spent two days traveling through Yosemite National Park. I was well into California on my road…"
---
by @natubat
"Just a few days ago I had my scariest, most challenging as well as most exhilarating and exciting mountain day ever!
Under guidance, I climbed Curved Ridge of Buachaille…"
---
"Hi everybody!
I wrote and post this before when I was just starting on steemit and it didnt got me as many upvotes nor comments as I believe it deserves so, I'm posting it again and I hope you like it! :)
Twice before i climbed the acatenango to see lava,…"
---
"The Red Tower
The fact that we were in eye shot from our hotel of a structure built around 1649 was always going to get my attention.
Being a striking looking red tower made it even better, and located on a prominent mountain top made it quite…"
---
by @tattoodjay
"Standing tall in Battery Park City
For this post, I thought I would share a couple of the cool features in Battery Park city
A few things to see in this shot, the old style lampost on the left, the cool mesh style feature Standing tall.
And in the…"
---
by @vladcraciun
"The moment when summer days kick in, my thoughts automaticaly fly away to the sea. Me, weeks later. This year I fullfiled a desire that was on my bucket list since a few years ago. Going to…"
---
Life advice
"Believe it or not, this is the single most important self-defense tip you will ever learn from the Internet, and the best part is, anyone, regardless of age or…"
---
Cars
by @socky
"This old Buick caught my eye in the impound area at 2018 Bonneville Speed Week.
It is a 1936 Buick with some custom aerodynamic body work added to the front. I did some research and found this one is driven by Brian Blake of Blake Machine. This crazy…"
---
So, what's all this then?
My goals here are to foster interaction on steem and provide visibility for good content.
Why not just resteem
This is basically a UI issue; I've noted in my feed that some great accounts which resteem dozens of times a day tend to drown out other posts. Until there's a way to separate author-content from resteems in there general steem-verse (i.e. on Steemit), I don't like resteeming much.
Criteria and format
The only real criterion I have is that the article should be something I was happy to have read. Ideally, it would be recent enough to still be active for 3 to 4 days after I post. A few other other things:
There's no restriction on category, though I tend to read more STEM/nerdy stuff
The list is not exhaustive
If I left you off, it's not because I don't think your post was worth reading
I'm still figuring out how to arrange topics
Post order is like the point system on 'Whose Line Is It Anyway' - meaningless
If you're a prolific author, I might only list one post in full format, then mention others.
If I post your stuff a lot, I may leave you out from time to time to make room for others.
If time allows, I may provide commentary on posts, but right now I'm letting them stand on their own merits.
Artists! I'm trying to post your art in such a way that people can see enough of it to know if they want to follow the link. I definitely don't want to just repost your stuff in full resolution. Let me know what makes you happy.
Call to Action
I enjoyed compiling this list and you can do it, too. Even if your vote counts for nothing and you have 3 whole followers, start keeping track of what you actually liked reading and let the world know about it. I don't think there's a relevant tag yet, so let's go ahead and use #readinglog. If there is a better tag out there, let me know.
Remember, a community without interactions is just a bunch of people. Comment, vote, promote, even resteem!
Copyright Info
Logo modified from CC0 material on Pixabay by OpenClipart-Vectors, and released under the same.
Preview images are from the referenced posts and source information should be contained therein. Preview text is directly quoted from post and the property of that post's author(s).