Przed nami ostatni etap konkursu PoznajEksperta. Głosowanie!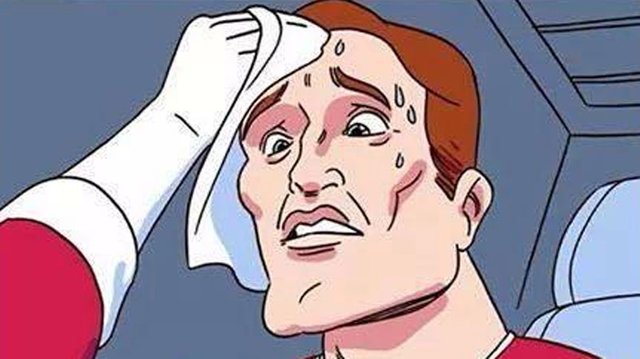 Do konkursu zgłoszono 50 wpisów. W końcowym głosowaniu eksperci będą jednak wybierać tylko z 49 wpisów.
Jeden wpis nie kwalifikuje się do finału bowiem został napisany na mój temat, a jak sam mówiłem podczas ogłaszania konkursu, sam z konkursu się wykluczam, bowiem bez sensu jest to bym sam fundował sobie nagrodę. Niemniej jednak za wpis na mój temat dziękuję :)
Osoby uprawnione do głosowania
Polska społeczność w 49 wpisach nominowała łącznie 44 ekspertów (niektóre osoby zostały wskazane za eksperta więcej niż raz).
Oto lista owych ekspertów:
@andzi76, @anna.urbanska, @assayer, @astromaniak, @barbarossastudio, @bithubpl, @bowess, @dutmistrz, @fervi, @filip-pietrek, @foggymeadow, @foodini, @gotsummerpl, @grafzero, @grecki-bazar-ewy, @grzechotnik, @gtg, @hallmann, @jacekw, @jakipatryk, @julialu.handmade, @kamilkowalski, @katayah, @kolorowa.wedzma, @krasnalek, @kubak, @kusior, @lesiopm, @lukmarcus, @michalx2008x, @nero12, @nicniezgrublem, @philk, @pkocjan, @rafalski, @romualdd, @santarius, @saunter, @thomaslucania, @voitaksoutache, @wojciechsiryk, @wolontariusz, @zdrowie, @zielonepogotowie
Jeżeli znajdujesz się na tej liście, to znaczy, że jesteś uprawniony do tego, by wziąć udział ostatecznym głosowaniu
Uprasza się społeczność, by pomogła w poinformowaniu ekspertów, że są uprawnieni do oddania głosu. Najlepiej, jeżeli kogoś nominowałeś, upewnij się, że ta osoba o tym wie, oraz że jest świadoma, że teraz może zagłosować na innych.
Zasady głosowania
Ustalono zasady finalnego głosowania.
W ostatecznym głosowaniu biorą udział eksperci nominowani w pierwszej części konkursu
Każda osoba z Jury może zagłosować na 10 różnych wpisów konkursowych
Nie można zagłosować na wpis o sobie ani na wpis własnego autorstwa
Można głosować na kilka wpisów tego samego autora
Nie można wybrać kilku wpisów na temat danego eksperta
W przypadku remisu, nagrody z remisowych miejsc są dodawane i dzielone po równo
Głosowanie kończy się 20-06-2018 15:55:24 (UTC +2)
[EDIT]: jak zauważył @lukmarcus, takie zasady głosowania, zachecały by do tego, że skoro nie wolno głosować na siebie, to bardziej się opłaca nie głosować na innych. W związku z tym, dodajemy dodatkowy punkt, który mówi, że ekspert nie może zdobyć nagrody, jeżeli sam nie zagłosuje na innych. W związku z tym jeżeli ekspert nie zagłosuje:
a wpis jego autorstwa zajmie premiowane miejsce, to to cała nagroda za miejsce (100% a nie 25%) idzie do eksperta.
a jeżeli wpis o ekspercie zajmie premiowane miejsce, to 100% idzie do autora, a ekspert dostaje 0% a nie 25%.
Jak głosujemy?
Całe głosowanie jest jawne. By zagłosować należy napisać komentarz do tego wpisu (z konta, które zostało nominowane jako ekspert), oraz wskazać 10 wybranych przez siebie wpisów (np. poprzez wklejenie linku do wybranych wpisów). Kolejność wpisów nie ma znaczenia.
Wpisy na które można głosować
Uwaga
Cisza wyborcza... nie obowiązuje :) Osoby, które nie są uprawnione do głosowania, nadal mogą lobbować za ich zdaniem najlepszymi wpisami i najlepszymi ekspertami! :)
Dodatkowa nagroda dla najlepszego lobbysty
By całości jeszcze dodać troszkę pikanterii, postanowiłem dołożyć do puli dodatkowych 5 STEEM. Najlepszego lobbyste pozwolę sobie wybrać indywidualnie już po zakończeniu głosowania, na podstawie argumentów jakimi ta osoba będzie się posługiwała. Lobbować można wszędzie, aczkolwiek ja najbardziej będę zwracał na komentarze zostawione pod tym wpisem :)