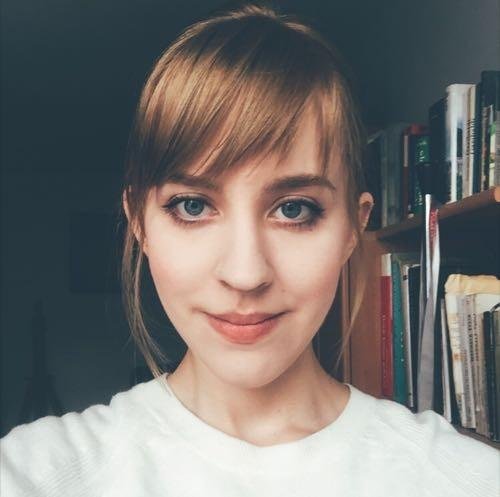 Zakładam, że nikt z was nie przyszedł tutaj czytać mojego przydługiego referatu tym razem, więc przejdę do rzeczy i postaram się wyjątkowo streścić jak to tylko możliwe.
 
Z użytkowniczką @foggymeadow, bohaterką wpisu, który właśnie czytasz, dane mi było się osobiście spotkać niecałe 3 tygodnie temu w Salach Królestwa Królestwie Bez Kresu, na Steemitowym spotkaniu III Rzeszy III Rzeszowskim spotkaniu Steemitowym, którego była współorganizatorką. Wielkie wrażenie zrobiło na mnie jej silne zaangażowanie w świat sztuki i kultury, jak i rzecz jasna polską społecznością Steemit.
W czasie samego spotkania (które z resztą transmitowane było na żywo) Foggy, w czasie trwania dyskusji odnośnie kuracji na polskich tagach zwróciła uwagę na fakt, że część treści związanych ze sztuką na Steemit wciąż jest niedocenionych oraz że nie jest ich zbyt wiele, na pewno, że chciałaby to zmienić. (ok. 1:26:00)
Dla osób chcących się zapoznać bliżej z twórczością oraz osobą @foggymeadow, odsyłam przede wszystkim do jej pierwszego posta jak i całego konta na Steemit, gdzie od 6 miesięcy, które z nami spędza, publikuje fotografie, rozmaite artykuły głównie na temat sztuki oraz historii.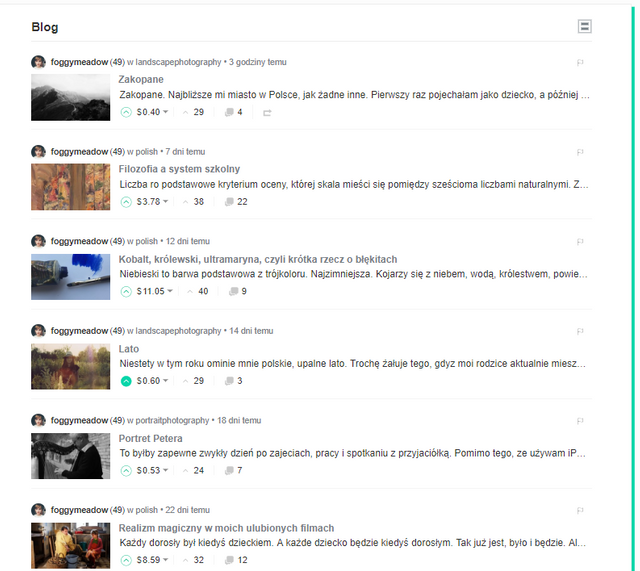 Fotografie @foggymeadow również są niesamowite, zdecydowanie wie ona co robi. Świat sztuki nie jest dla niej obcy, studiuje malartwo na ASP w Krakowie, co bez dwóch zdań czyni ją w pewnym stopniu ekspertką w tej materii (o ile istnieje ktoś taki, jak ekspert od sztuki).
Sugerowane tagi to:
#pl-sztuka
#pl-fotografia
#pl-historia
---
Post ten jest zgłoszeniem w konkursie Poznaj Eksperta zorganizowanego przez @noisy.