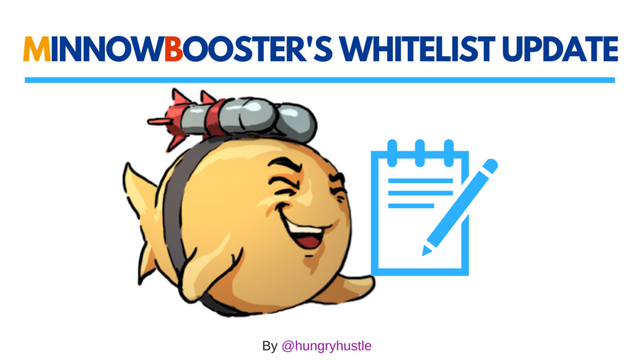 Source: Created by @beekart and special thanks to @furious-one for the pointers.
Coming back to the title of this post, 2 days ago, @minnowbooster released an update on its latest initiative to fight spam and provide privileges to its elite members. You can checkout the post here narrated by their wonderful core developer @raycoms. I have seen him being a little active on their discord but I guess he is mostly busy in development activities and driving development in the background. Kudos to him and rest of the @minnowbooster team for presenting us the first ever community driven white-list.
Now, half of my post will be the similar to the update given by @raycoms in the post mentioned above but in the form of #Infographics I created. And rest of the post will be answering some of the questions that were actually addressed in the comments of the post. So all in all, I will try to cover everything in detail but in a much compact manner which can easily be scanned by everyone!

What Is The Community Whitelist?
This is the list curated by community members i.e. Steemians that contains the names of high quality content creators and curators present on the blockchain. Users in this whitelist are deemed to be experts at what they do. They are adding value to the blockchain continuously with their efforts in and they have shown a track record of doing the same in the past! Now if you are part of this list then you will get some perks! This goes without saying ;) Find out what and how!

Three Reasons To Get Whitelisted
No, you will not get candies. But you will get these: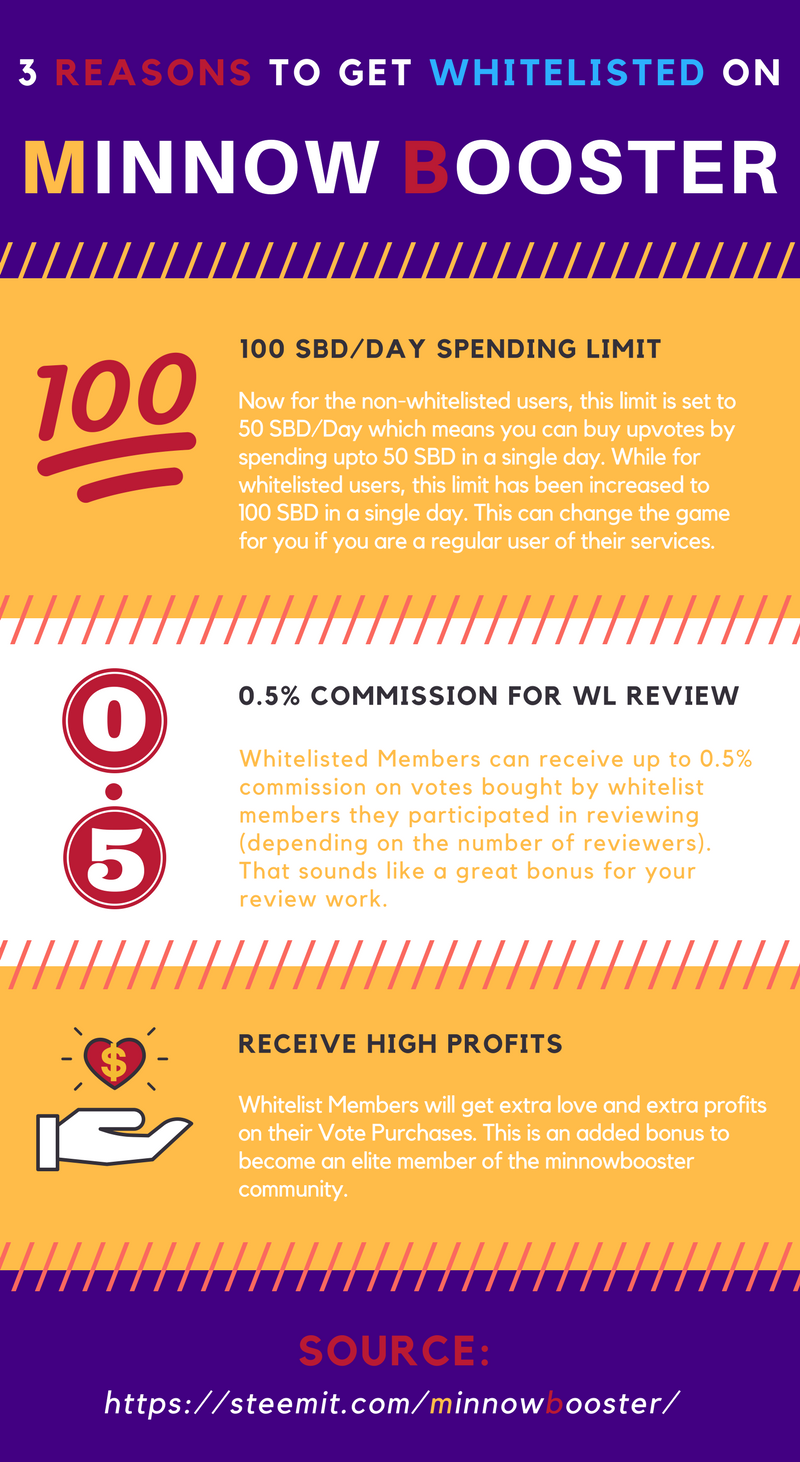 How To Get On The Whitelist?
There are two ways by which it is possible for you to be on the whitelist:
You are already selected as a member of whitelist by MB team which consisted of 80 members since the time Whitelist got online. I am one of those lucky ones :')

Somebody invites you to be on the whitelist and your application will get through the approval process.

The Approval & Rejection Process
To get approved on the whitelist, an existing whitelisted member has to invite you through minnowbooster's website. Every whitelisted member will get two invites and 5 votes. They can invite anyone the want to but to make sure that you invite only and only worthy content creators because if the person you invited gets rejected then you lose your invite and won't get a bonus. On the other hand if the person you invite gets accepted then you will get your original invite back plus one more bonus invite. Similar case happens with your votes. If you have voted a person and they get accepted, then you will receive your original upvote chance plus one more bonus upvote. Confused? Check how this works through these three Infographics I prepared just to show that. It took me almost the whole day even though I replicated the same thing from MB's update post.
Update Suggested by @zaku and confirmed by @reggaemuffin: Whitelist now requires 5 user reviews instead of 3 apart from Invite and Admin Review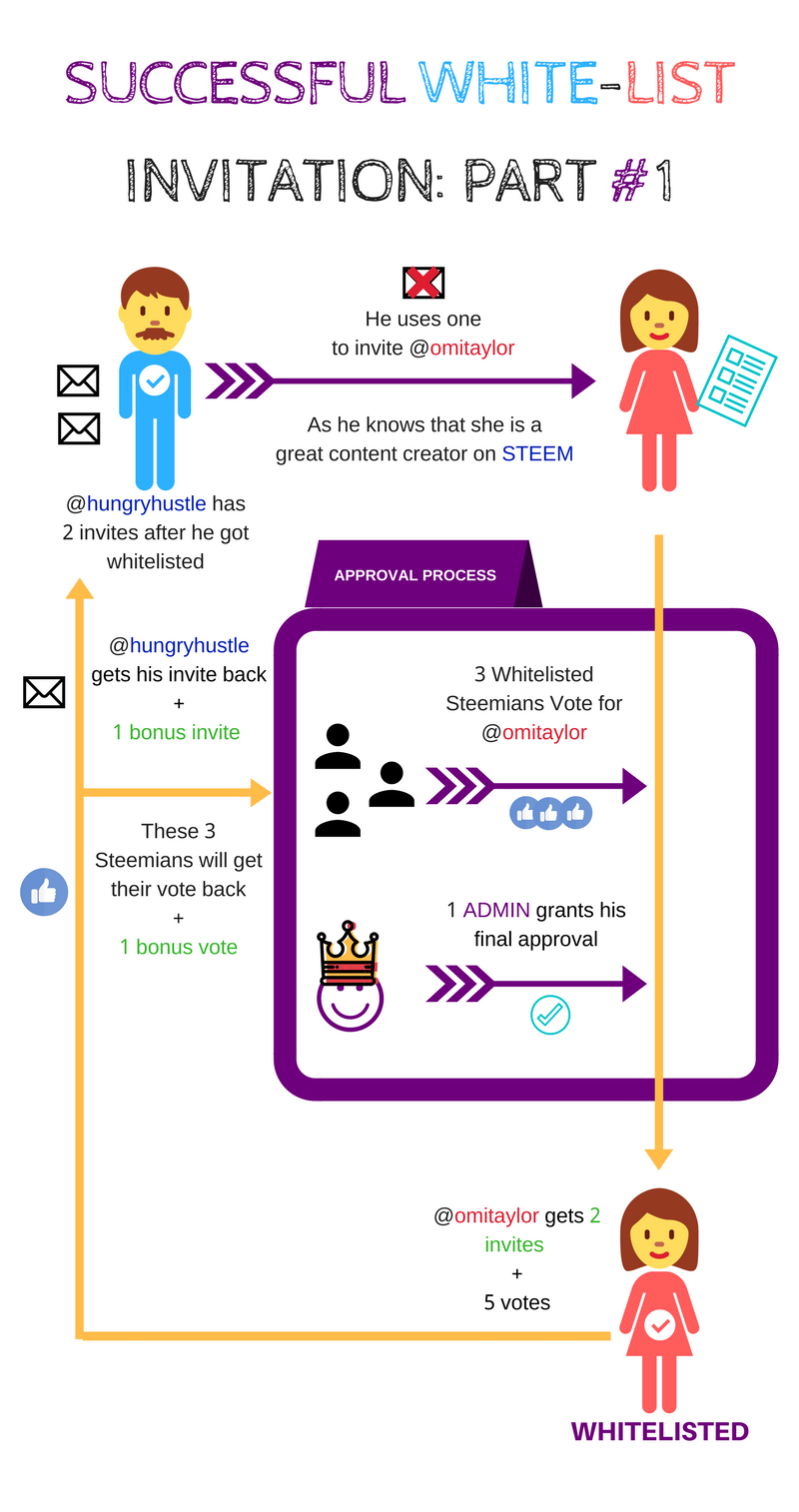 Successful White List Invitation Part #1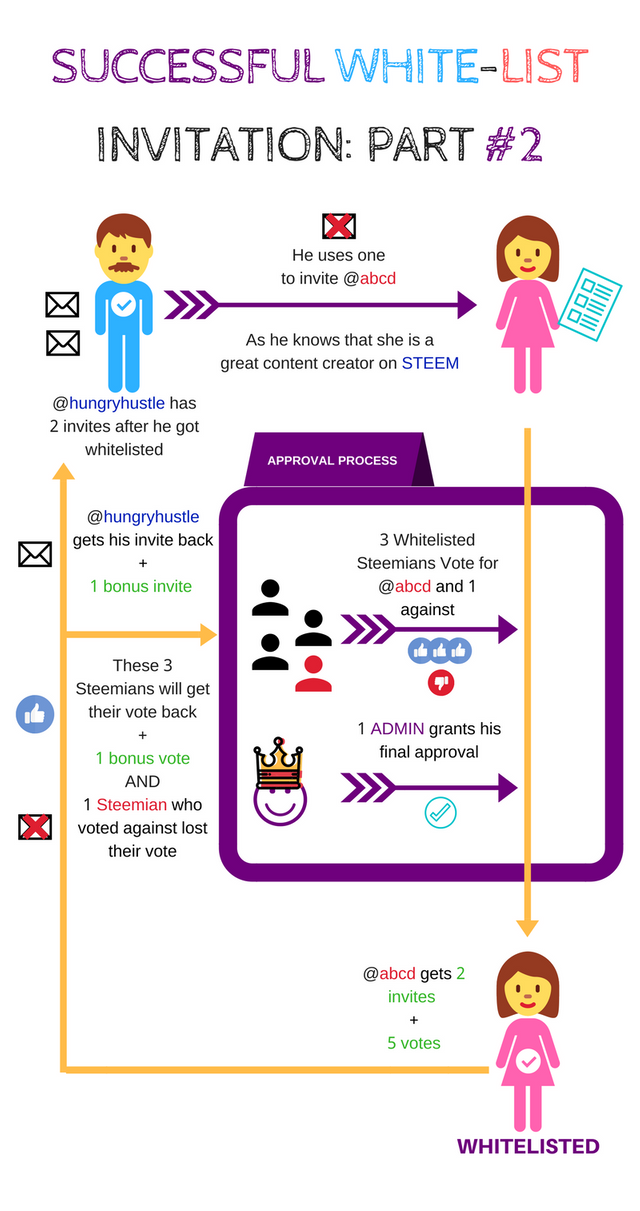 Successful White List Invitation Part #2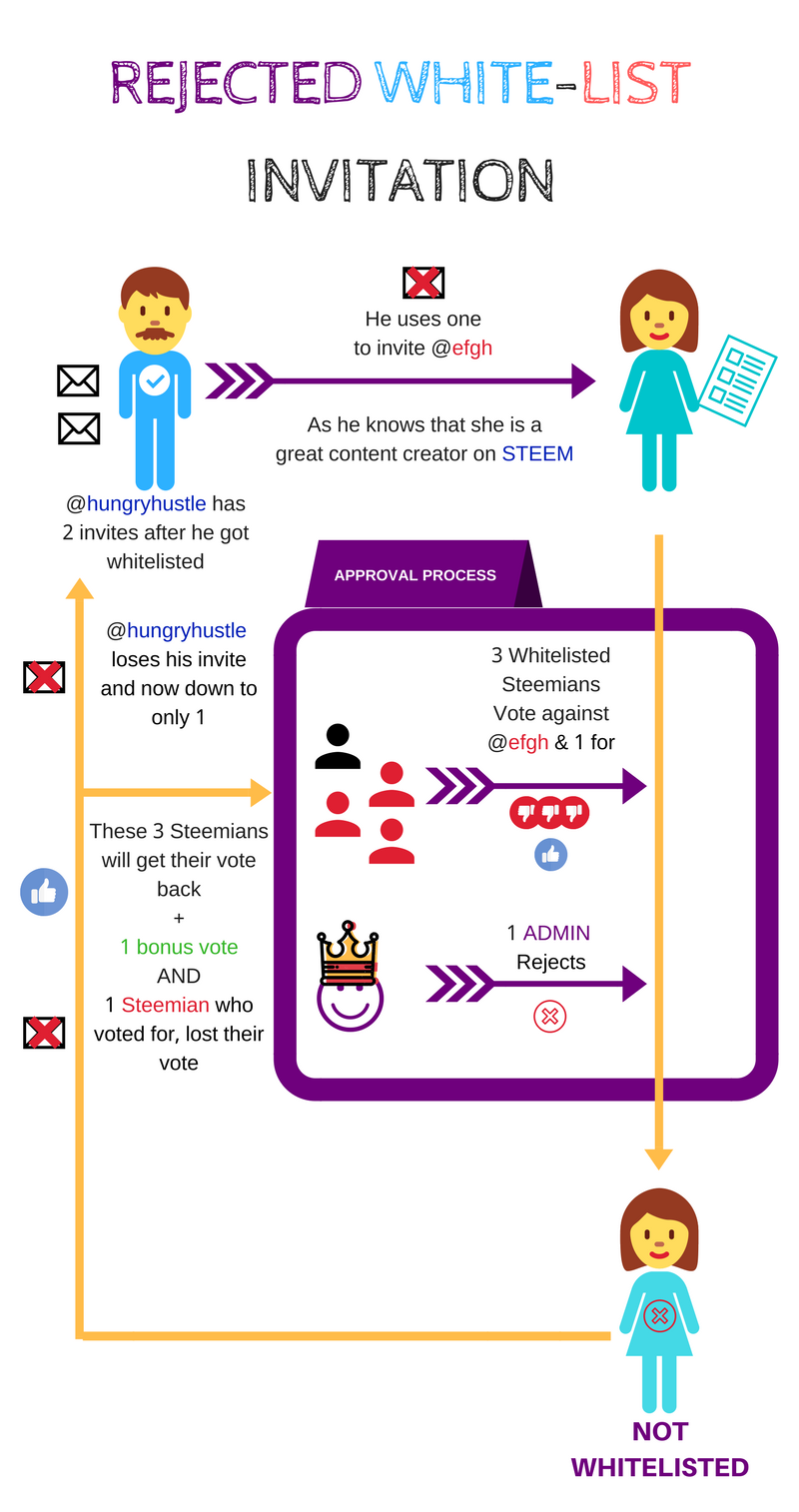 Rejected White List Invitation

Steps With Screenshots
Once you login into https://www.minnowbooster.net/ via Steemconnect, you will be able to see, "Invite To Whitelist" as an option under "My Account" tab.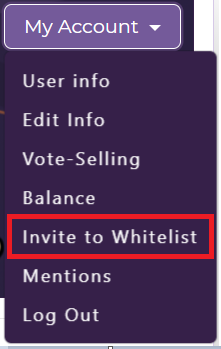 This is where you can use your 2 initial invites to get a beautiful Steemian into the checklist. It's pretty simple. Make sure that you do not invite someone just because they are your friend or family. If they get rejected because of low quality content they produce, you will lose your invite.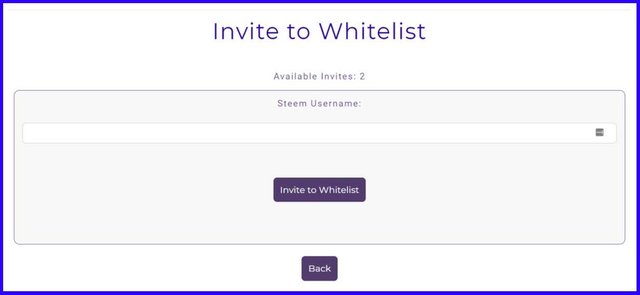 Now to give votes to people invited by other white-listed members, just click on the white-list on the navigation menu on the left hand side. You will be able to see your current votes left. Mine is showing 29 because I have got bonuses several times now :-D But everyone will start with 5 votes. :-)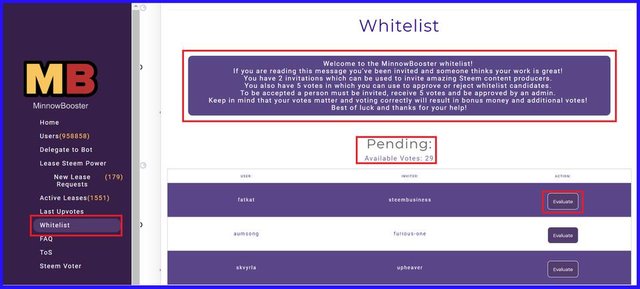 Click on "Evaluate" and you will be taken to the next screen where you can analyze the blog and "Accept" or "Reject" the application based on it. You need to mention a reason in both the cases as well.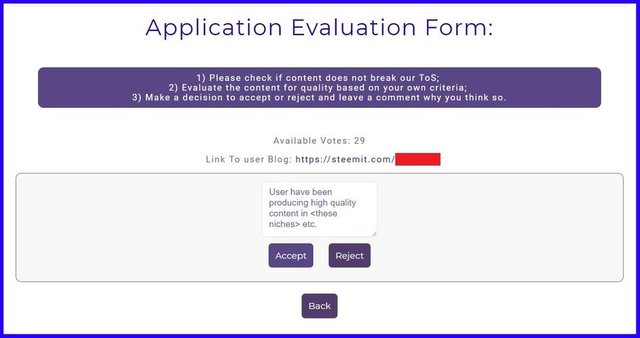 Note: Your votes matter a lot and only vote for people who are truly deserve to be in the list. This will give you extra bonus as well as mentioned in the above section. Also, it will help other users to get the chance to take benefit of the perks @Minnowbooster is offering to its white-listed members!

I hope this comprehensive update will help you to understand how @minnowbooster's current functionality works. Please make sure that you check and see if you are in the whitelist. I have consumed both my invites and I guess I will have to wait a little more till those people get approved and I get my bonus invites. Till then, upvote this post if you really liked it and resteem so that it could reach more and more people who are interested in @minnowbooster's service. Cheers :-)
✅#Promo-Steem Infographic Series - Part #1 || What Is Promo-Steem?
✅#Promo-Steem Infographic Series - Part #2 || Advantages & Benefits
Other Infographic Projects:
✅Splendid Infographic Explains @AIR-CLINIC
✅Splendid Infographic Explains @SMARTSTEEM
✅Splendid Infographic Explains What Makes A Good Infographic
Underrated Bots On Steem Series
✅Underrated Bots On Steem Blockchain! || Episode #1
✅Underrated Bots On Steem Blockchain! || Episode #2
✅Underrated Bots On Steem Blockchain! || Episode #3
Check My Previous Posts:
✅5 Blog Post Ideas That Will End You Up In "Hot" or "Trending" Section
✅3 Free Online Tools To Up Your Graphic Design Game!
✅#STEEMGIGS: I will Create A Kickass Infographic For You!
✅#STEEMGIGS: I will Create A Kickass Main Image For Your Next Steemit Post!
✅7 Things Changed After The Last UI Update Of Steemit
✅My Steemit Goals For 2018
✅What Happens When You Meet STEEMians Off The Blockchain! India STEEMIT Meetup!
Check the STEEMIT SUCCESS Guides:
✅Splendid Case Study: Minnowbooster's Comment Upvoting Service - STEEMIT GUIDE #6
✅Splendid Guide On How To Create Insane GIFs - STEEMIT GUIDE #5
✅Splendid Case Study On STEEPSHOT: A Visual Lifestyle Treat On The STEEM Blockchain
✅Splendid Case-Study On How To Lease Or Buy Steem Power - STEEMIT GUIDE #4
✅7 BATSHIT Crazy Tools To Help You Generate Kickass Content - STEEMIT GUIDE #3
✅Make Impact With Your 1st Post On STEEMIT : SECRET REVEALED! - STEEMIT GUIDE #2
✅New To STEEMIT? Here Are 5 Things You Should Plan On Doing - STEEMIT GUIDE #1