Enter the Hobby Hub Challenge Week #2 And Win SBD!! PLUS ***Winner Announcement***
Just launched! HOBBY HUB CHALLENGE! #2 
Yes, we do live in a fast-paced world where time for our hobbies is often limited. But still need a pastime that keeps us in check and relatively sane. Here's your opportunity to write about one of your favorite interests, something you enjoy doing in your spare time. Enter your hobby into the Hobby Hub challenge and…WIN!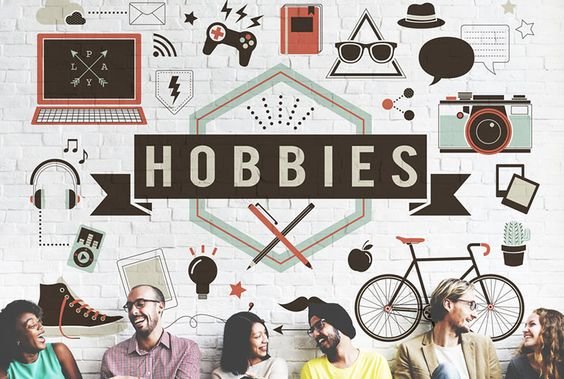 Shutterstock
WINNING ANNOUNCEMENT! 
The launch and first week of the Hobby Hub challenge, in my opinion, was a huge success! Every entry was outstanding, interesting and undoubtedly original. 
Winner Of the Hobby Challenge Week #1 is ...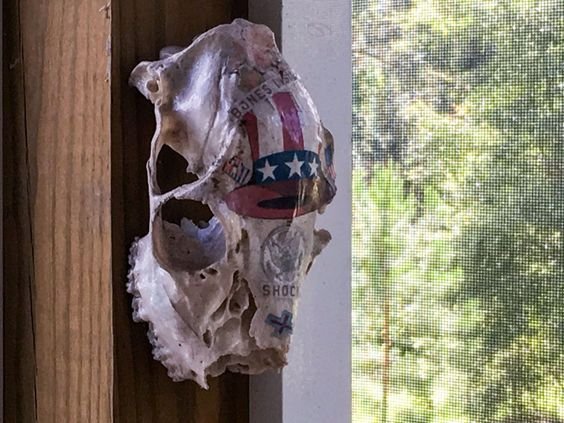 Congratulations on your winning entry! This is certainly an "unorthodox" hobby as you put it, but interestingly so! We loved how you shared some of your adventures with us while explaining how you came to be a bone collector and why you enjoy the "treasure" hunt. 
It was incredibly difficult choosing just one winner out of 11 AMAZING entries, but after much collaboration and uhming and ahing we finally came to s decision. If you are looking to do some curating, please visit the following posts submitted by #HobbyHub participants and show some support:
*** WIN 5 SBD PLUS ALL THE LIQUID STEEM GENERATED FROM THIS POST ***
Why Enter This Challenge?
This is an ideal chance for you to write about something you love, and reap some rewards at the same time! Your entry will be exposed to a larger audience, helping you to gain added recognition here on Steemit. 
All entries that meet the guidelines stand a chance to be mentioned in the winning announcement post too, for an additional chance to get you some exposure.
*** ALL ENTRIES WILL BE RESTEEMED, UPVOTED AND WILL STAND A CHANCE OF RECEIVING ADDITIONAL SUPPORT ***
How It Works:
It's all very easy! Write about what you enjoy doing when you have some free time. Enlighten us on your hobby, how you discovered it, what it entails, do you do it often etc.
Definition of a hobby -
 A hobby is a regular activity that is done for enjoyment, typically during one's leisure time. Hobbies can include collecting themed items and objects, engaging in creative and artistic pursuits, playing sports, or pursuing other amusements. - Wikipedia
Guidelines & Rules
This is a weekly challenge, for now. Challenge #2 starts from the post date and ends on the 29th of October 2017 at 8:00 am UTC +2.
One entry per account for each issue.
The main topic of your submission must be about a hobby. Effort and original photos will be given preference on the judges final decisions. Images that do not belong to you must include a source link.
"hobbyhub" MUST be used as your first tag (you can use any additional tags thereafter). 
Kindly upvote and resteem this post (to benefit all contestants).
Add your link to the reply section below.
Judges Decision
Thank you to @what-did-she-say for joining me as a guest judge for the 2nd week of the Hobby Hub Challenge. It's great to have you on board!
I will always have a guest judge to collaborate with and we will always finalise our decisions together.
The winning post will be announced on the following Monday and the winner will receive his or her payout along with the announcement.
An entrant's post votes and post payout will not influence our decision; effort and original content will.
SHOUT OUT!!!
A BIG thanks to @eroche for his continuous advice and support with the launch pf this challenge. @eroche is the mastermind behind the @culturevulture challenge, the prize pool is AMAZING, I am sure you will want to try grab a piece of the pie! I was honored to recently be interviewed by @eroche, see the interview HERE
Thank you to @giantbear over at @steemiteducation for sponsoring the Hobby Hub challenge, thank you for helping the challenge with some great exposure! If you have information that you think could help a student or teacher, submit your post using the @steemiteducation tag and reap awesome rewards. Find out more HERE
------------------------------------------------
Looking forward to reading about your hobbies...AND GO!!!

Team South Africa banner designed by @bearone
(bringing you original content)
*** please remember to upvote and resteem --- Any donations towards next week's prize pool will be greatly appreciated