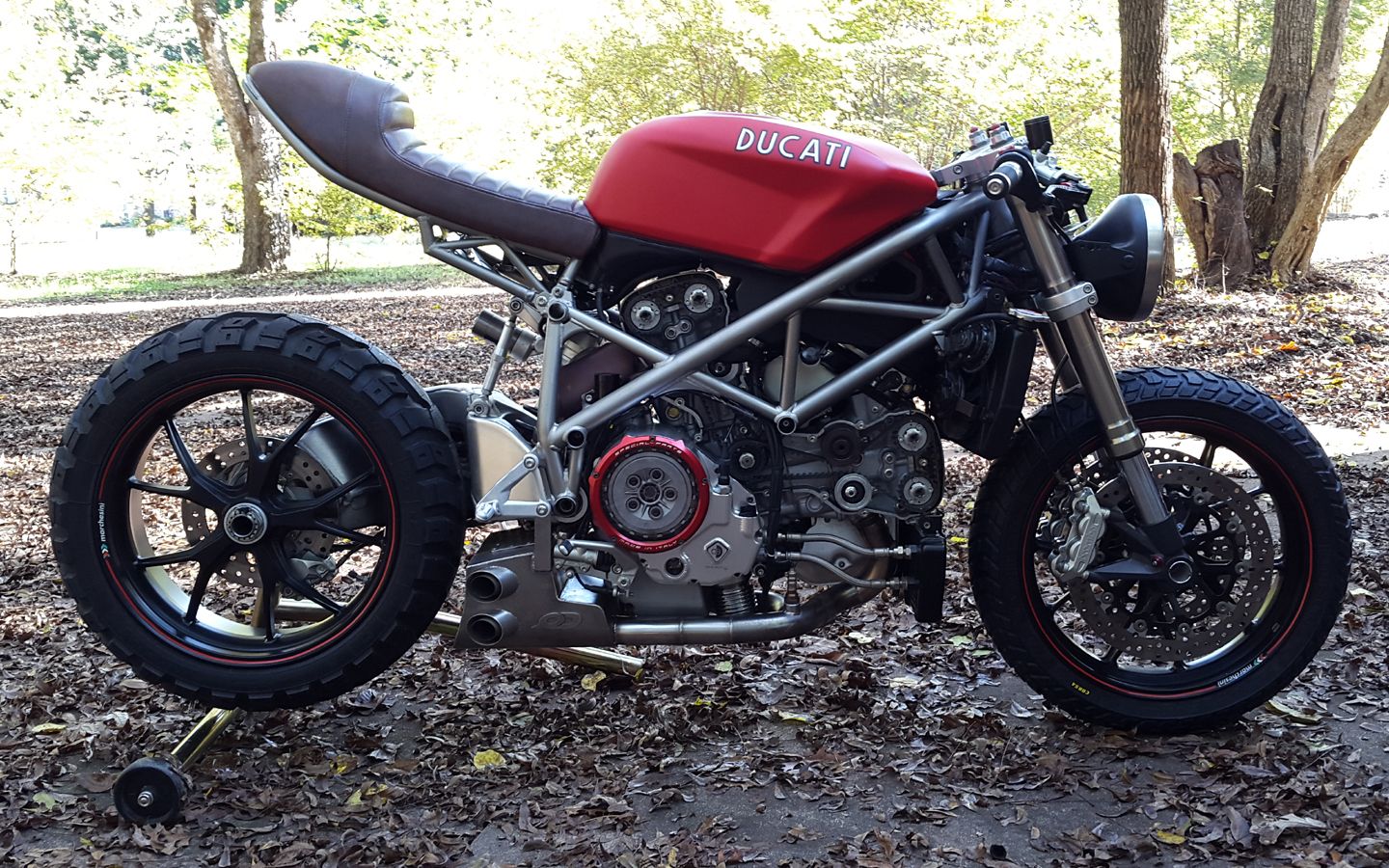 One of my favorite hobbies is restoring and modifying motorcycles. This is one of my latest projects. It's a 2008 Ducati 848 Superbike.
It started off pearl white with a few aftermarket parts. I took it down to an engine and frame, everything else was removed, everything.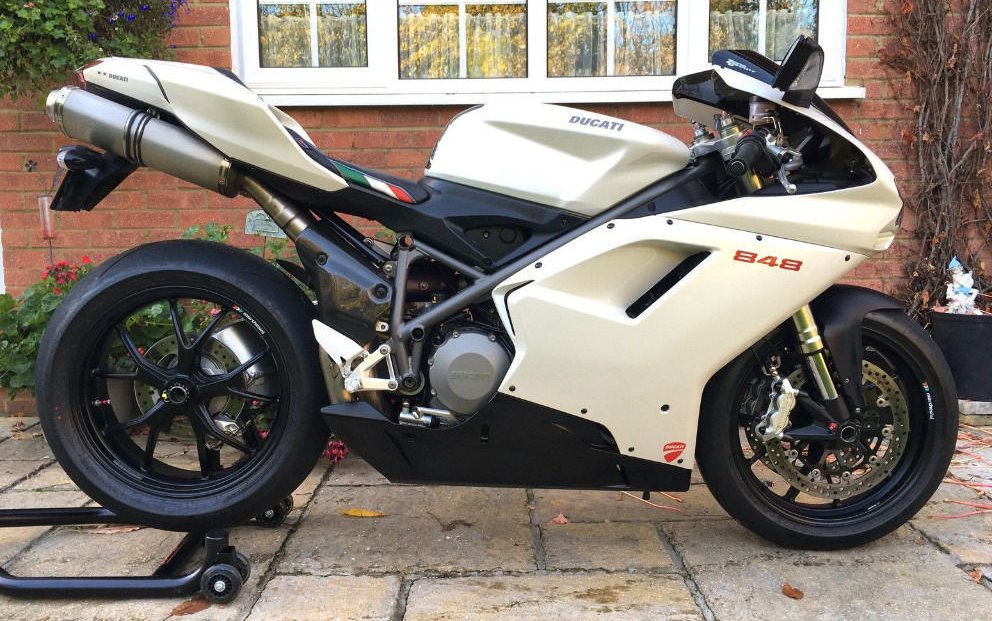 Before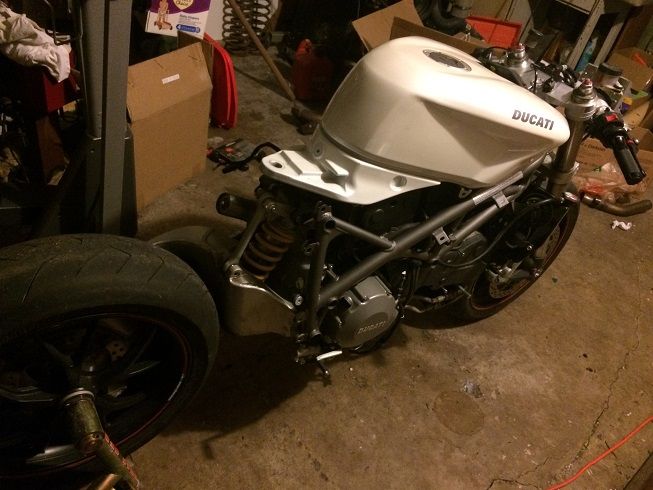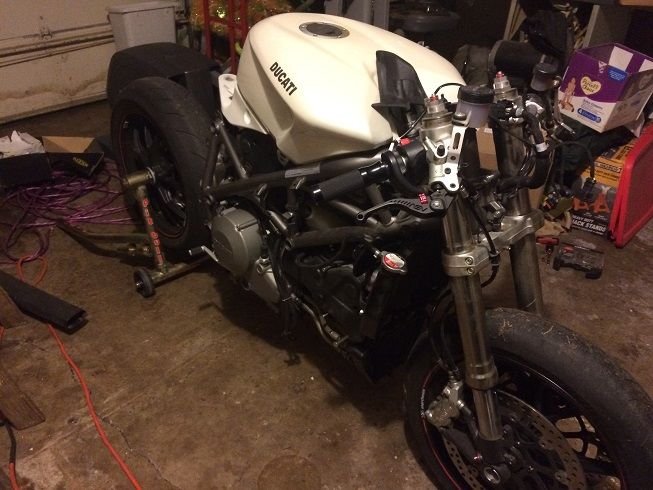 During deconstruction in my garage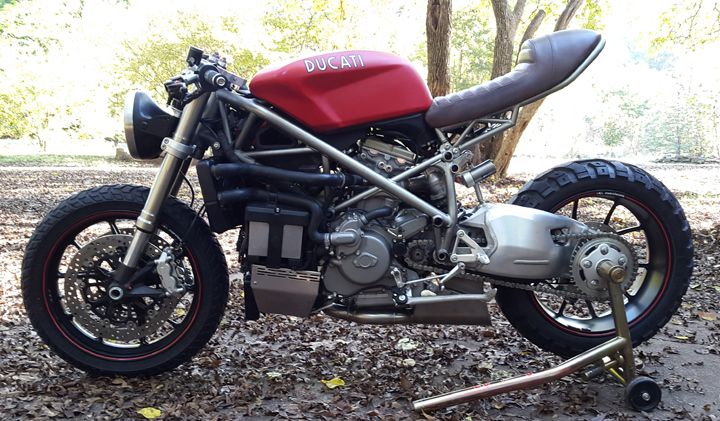 After
One of the distinctive changes that I made was removing all the fairings, thus called a "naked bike".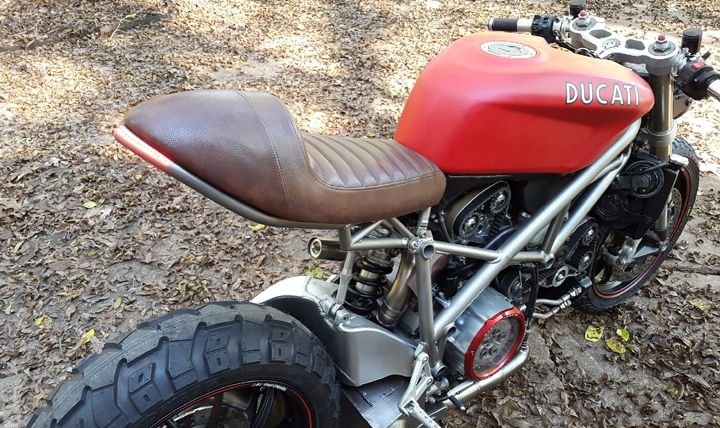 I made a custom frame for an old Yamaha SR400 café racer seat. I designed the frame to match the characteristic Ducati trellis X-frame. Cut into the custom seat frame is the break light with integrated turn signals.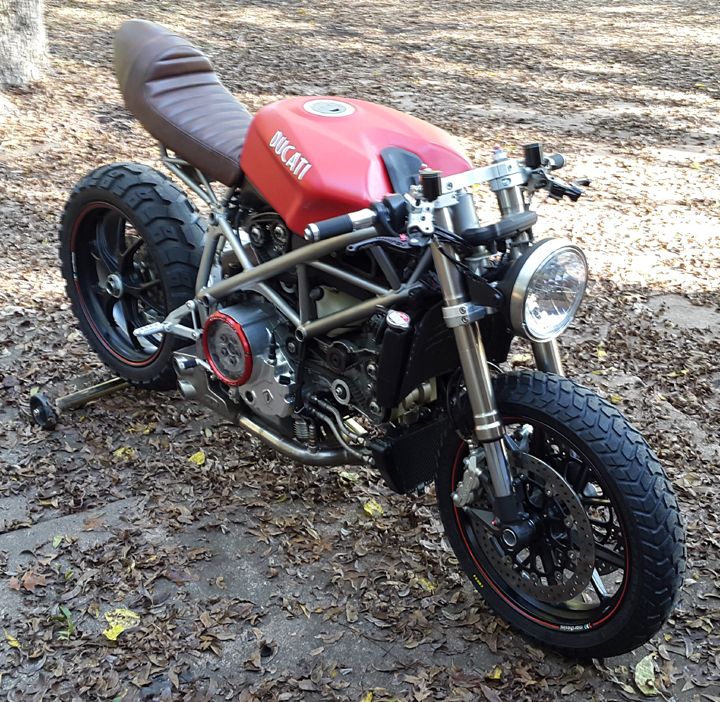 The headlight I used is from a Ducati Monster. The exhaust is a custom modified QD ExBox. Off-road tires are for the roads and trails in Panama.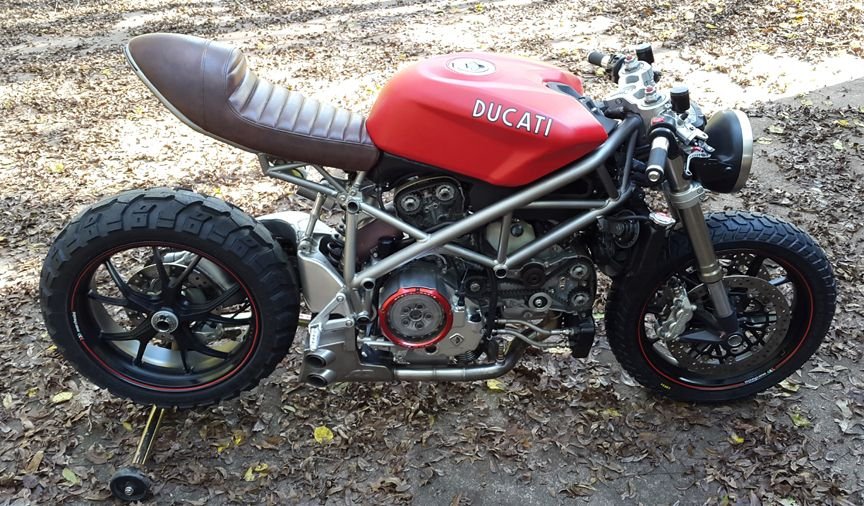 The fuel tank was replaced with an aluminum tank and painted a Satin Ducati Red and finished off with vintage DUCATI decals.
The clutch cover was replaced with one that is transparent so you can see the clutch spinning, I like to see all the moving parts.
Many more modifications where made, and many parts removed. Total weight reduction was 51 pounds, along with a lower center of gravity.
The goal was to make a timeless café racer inspired motorcycle that was lighter weight and could handle the roads of Panama.