So this is a hobby that I am 'obliged' to do everyday, with means I do it daily and actually I love it!
Im talking about walking my dog on the beach after work. My dog is very high energy and he needs to run, otherwise he wants to trash the house when he gets home.
So everyday, and sometimes even twice a day, I take the car and the dog and off we go for an hour. The sound of the waves is so calming, and every bit of stress reduces instantly just wandering around there.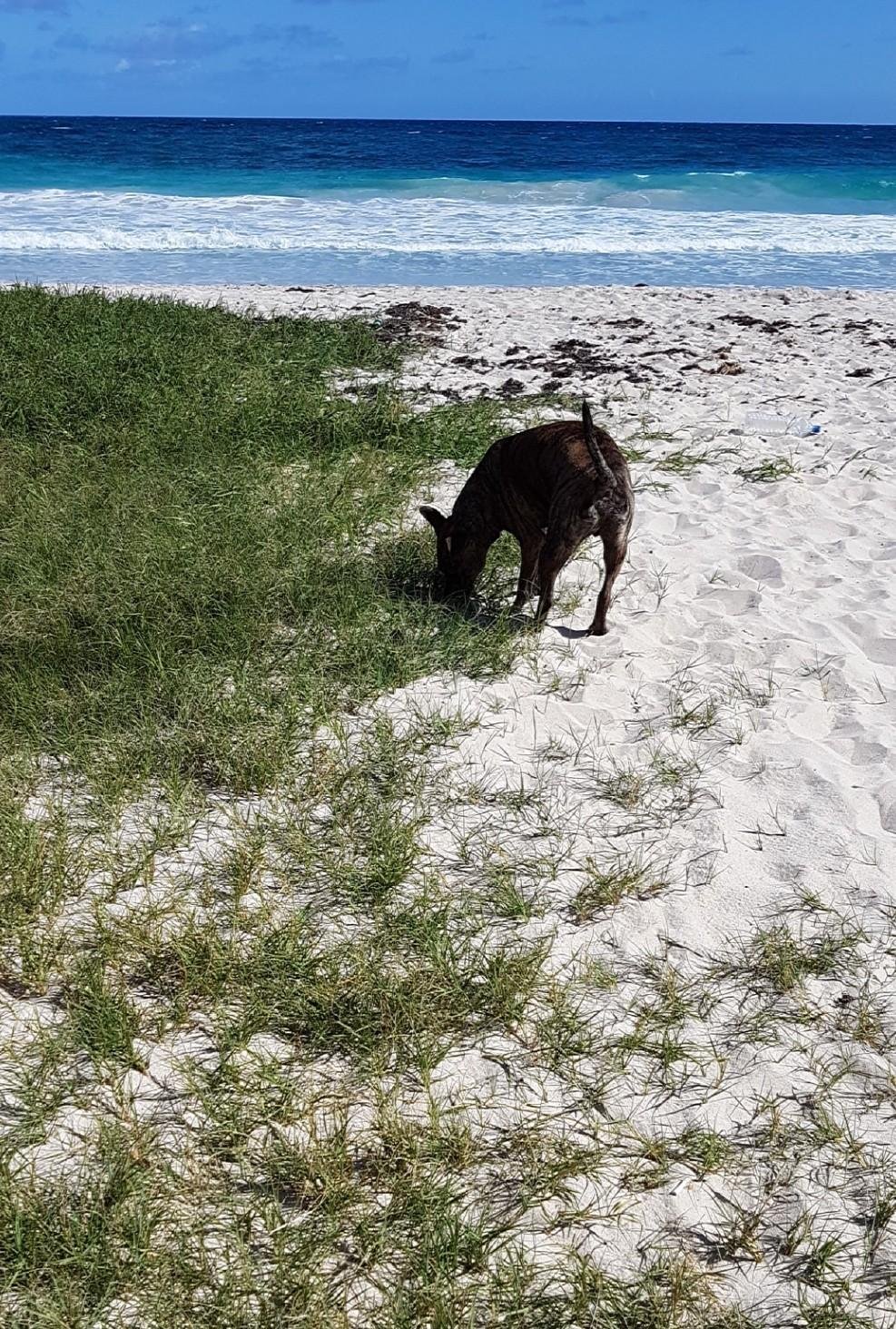 This is Guana bay beach. High waves, and no tourists. So perfect for dogwalking. This is my normal daily spot.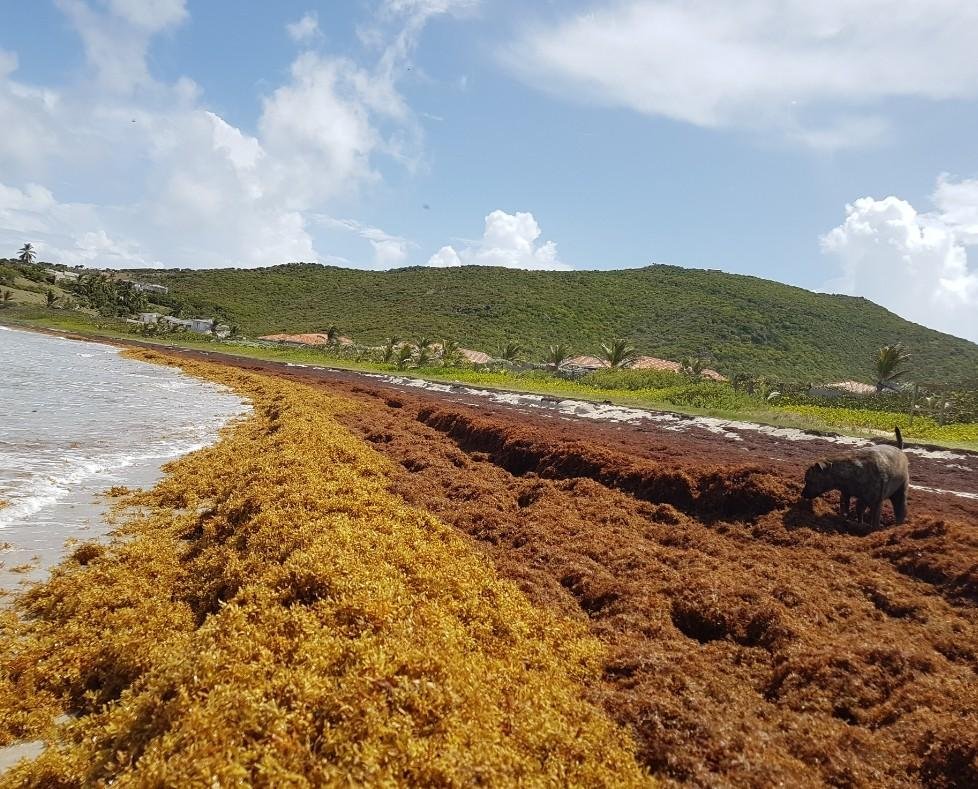 Sometimes Guana bay is covered with seaweed called sargassum, and it stinks like hell, so usually I walk through the water then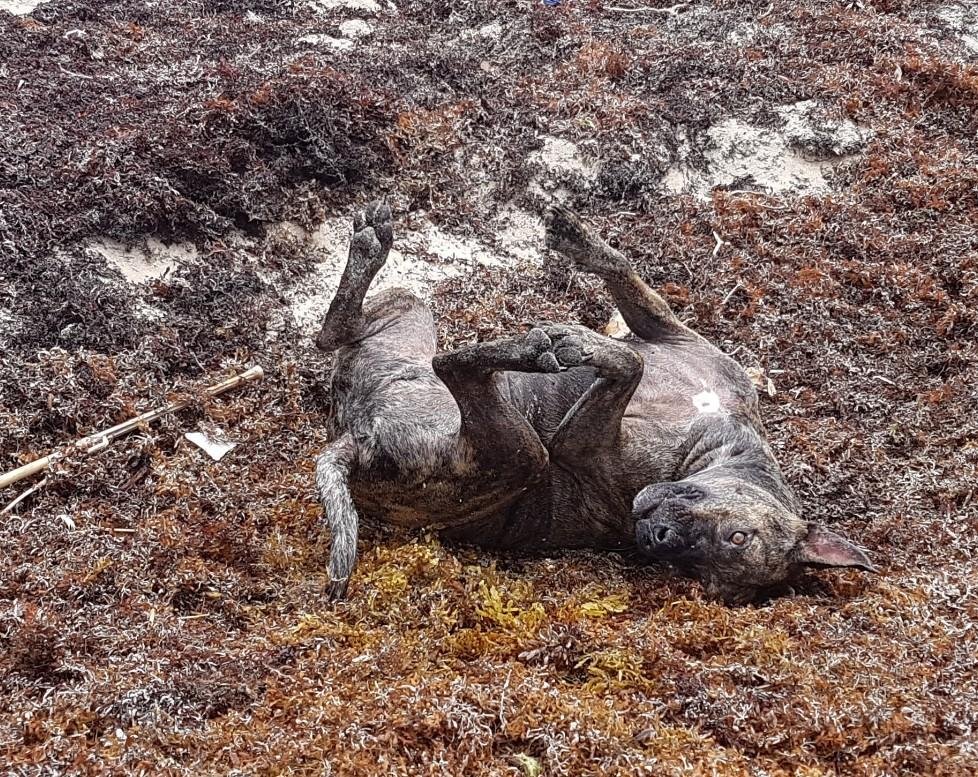 Mister Boogieman feels different about seaweed, he just loves the seaweed to roll around in, including dead fish YUKKK!!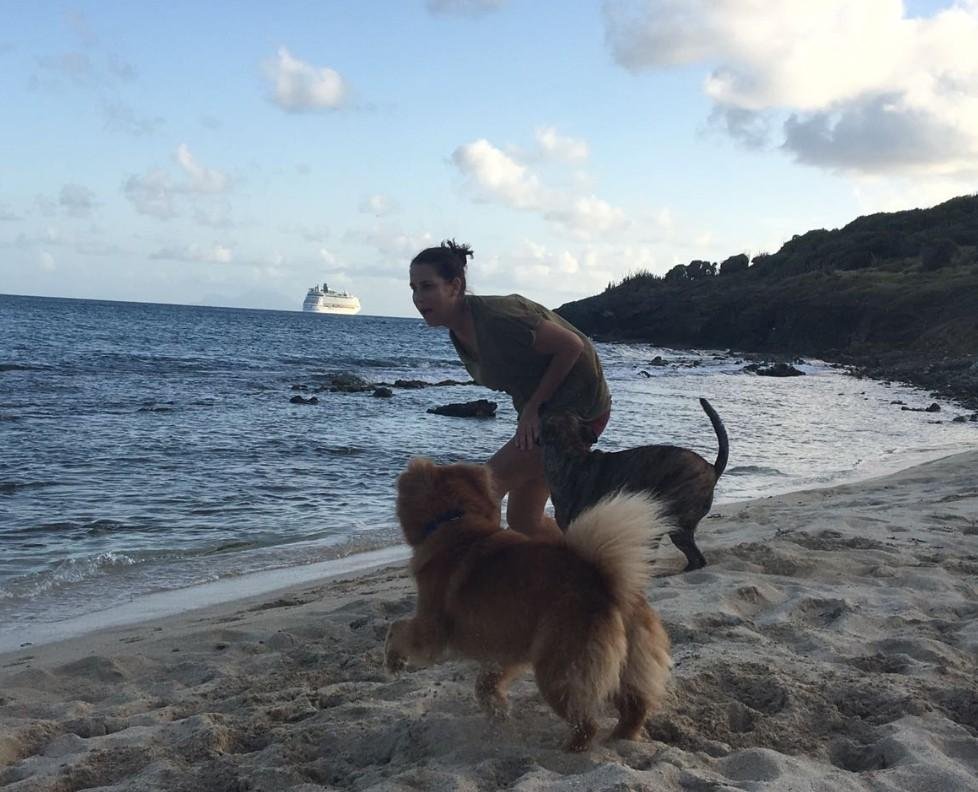 Sometimes friends with other dogs join along. This is in Indigo bay, also a very calming beach with no people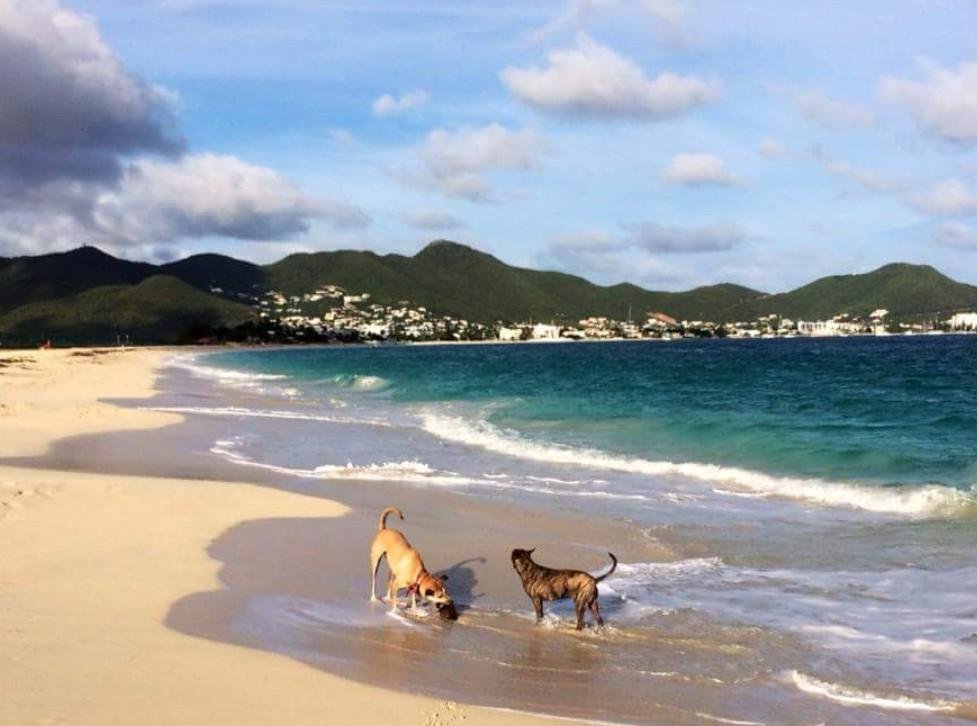 And if I really want to go for a long stroll I go time simpson bay beach. 1.5 mile long beautiful waters. This is usually a social trip running into a lot of people.
When I was younger and I used to live in Holland, I always thought. 'When Im old, Im gonna move to palmtree island and walk on the beach every day'
Now Im 33, and so I did. ;)
Thx to @sweetpea for putting up this cool challenge!