At first I did not like gardening at all and certainly also not a hobby for me, but after hearing a long explanation of my relationship, I started to try it on the land that he lent.
​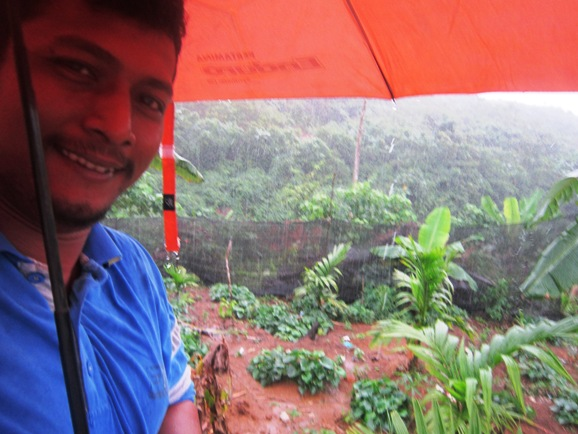 "You Dili try gardening, Gardening is a long-term investment and gardening is not so hard, if you are lazy to plant the kind of plant that is difficult to be treated, just try planting Pinang just throw the seeds on the land itself grows!" That was his expression interrupted during our conversation about eight months ago.
​
After I lent the vacant land I started trying to gardening, initially was a little boring but because the condition of the land that is dilembah Nisam Between the atmosphere is cool and beautiful cause I start to feel at home and more or less have planted 100 pinang trees dilahan which was originally this jungle.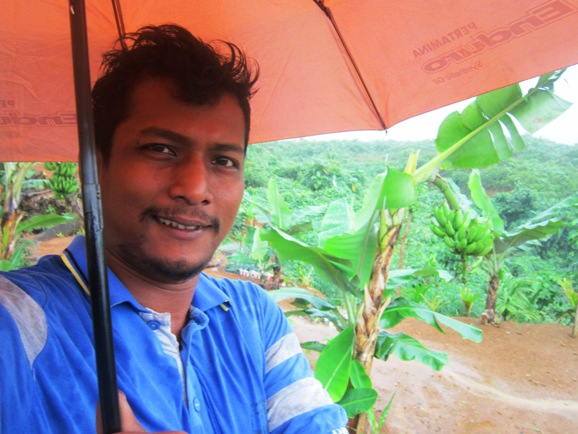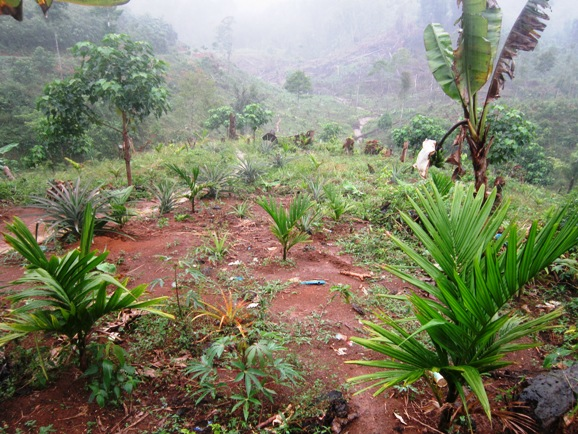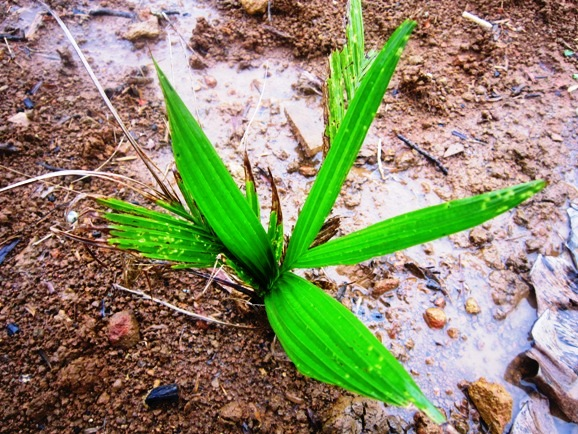 ​
​
Hobby this one I usually do on Saturday after completing my various trading activities, I continue the journey of meditation which is approximately 48 Km from where I live in the city of Lhokseumawe. This one-and-a-half hectare garden I managed with my cousin, here I planted Pinang and various types of Banana plants and some of the Nutmeg and Cocoa tree trunks that had been there before the land was handed over to me.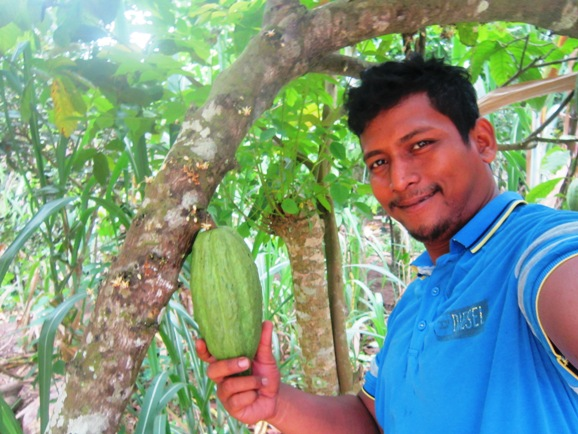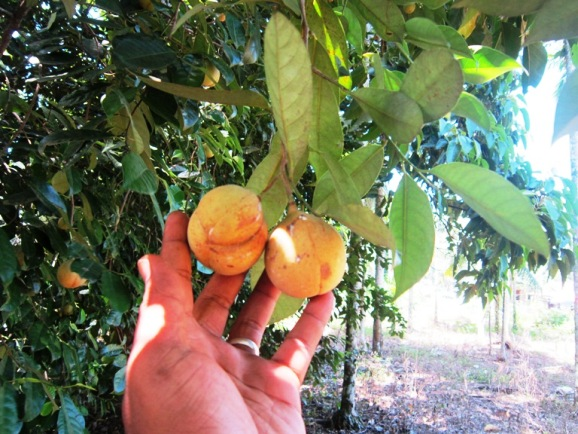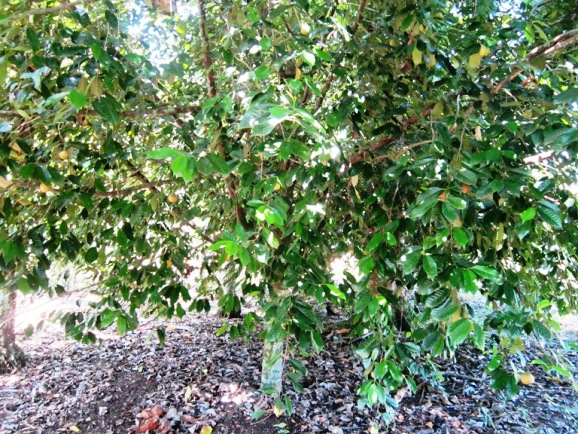 ​
Areca plants and various types of bananas that I planted this newly aged six to eight months, while cocoa and nutmeg already aged approximately five to six years. Areca plants are not so difficult to grow and also the treatment is very economical, it's just that this plant requires patience to reap the rewards.
​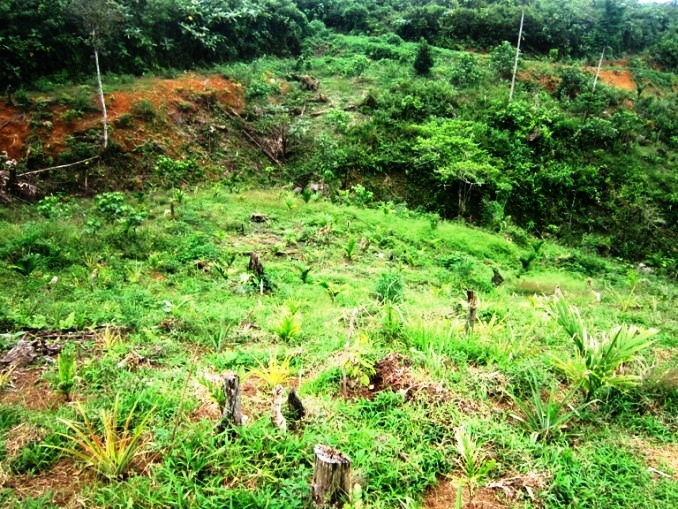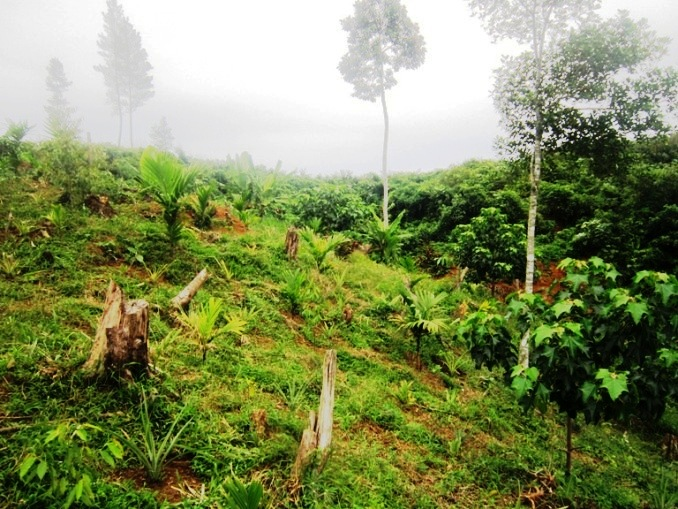 ​
New Pinang plants will bear fruit after six to seven years, although new betel nut plants at the age of six to seven years in the fruit season harvest areca is relay, even in a year of betel nut harvest can reach six to seven months. The price of agricultural commodities of pinang is also very good and still stands above Rp. 10,000, - in recent years. For now the price of dried Areca is around Rp. 18.000, - while wet Pinang still survive with the price of Rp. 12.000, - so this aspect causes me to choose the type of pinang plants.
​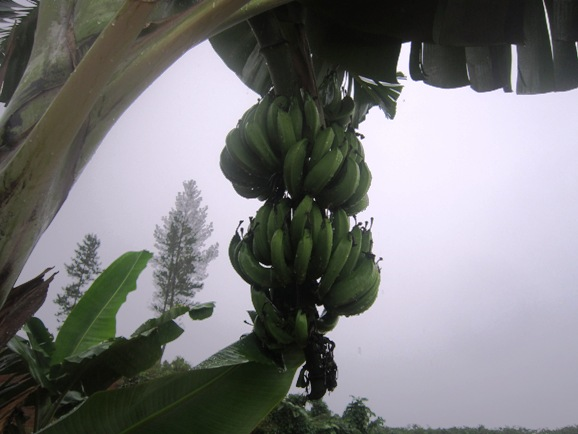 To fill the time for approximately seven years I use banana plants as a supporter of my cost sustainability and my cousin working on empty land belonging to my relationship. The banana plants I planted were Chicken Banana, Banana Jackfruit and Kepok banana. The need for fried bananas in around Lhokseumawe City and surrounding areas made me choose banana kepok and banana Nangka as a companion of banana plants.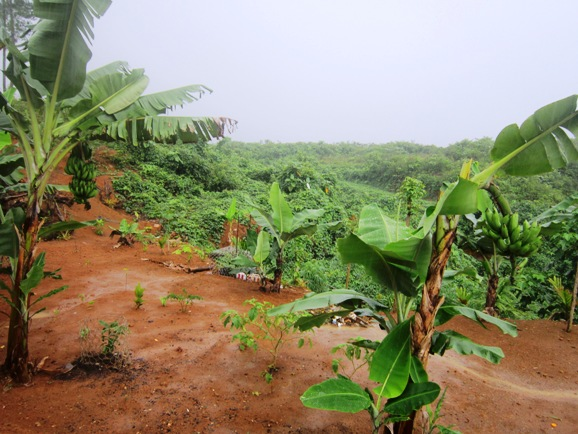 Incidentally today I had the opportunity to visit this land of my loan is located in the valley Nisam Antara, weather today is rain so difficult for me to go down the street is too slippery and muddy roads. It has become my habit to remove the fatigue in my loan garden, the scenery here is still very beautiful and the weather is cool too, so it is suitable for me to make meditation for fatigue of my activity days.
​
I built a small shack for shelter and rest after having visited the various plants that began to become my hobby. of course only with alakadar equipment, There is no gas stove or dispencer here, Everything is all traditional. There is only a pot and a sangku to cook rice using the firewood I take on the ground.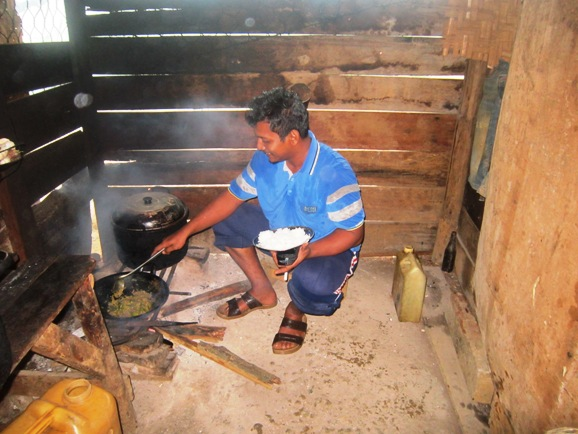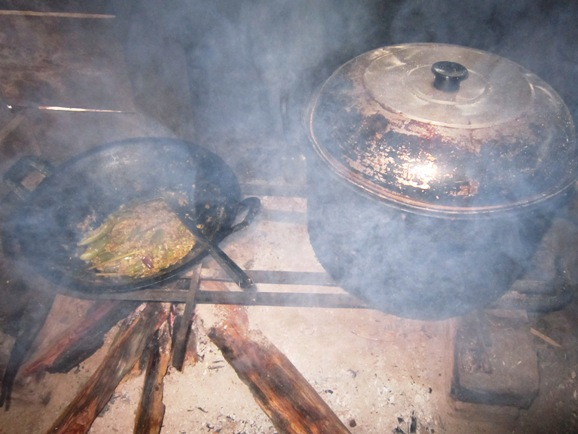 Weather rain and cool air made my stomach hungry, I started to process a little food to fill my empty stomach earlier. Enjoying a peaceful and beautiful natural atmosphere while gardening become my hobby now every week, due to my busy trading for my garden custody leave it completely to my cousin's sister. The place is domiciled also not too far from the gardens we manage together. I also often invite children and wives come here as a place to channel my hobby, this garden I also take advantage of family holiday destination on the weekend.
​
That's me and the various hobbies that I have today, may be useful for all steemian friends, So from me see you in other times and opportunities. Thank you for visiting and reading my simple page.
​
Photos Taken By Canon Powershot A3200 IS Camera
Thank you so much to @sweetpea for putting up this cool challenge!
THANK YOU SO MUCH FOR THE WITNES
@timcliff @jestagtg @roelandp @good-karma @someguy123@Surpassinggoogle @blocktrades @pfunk @ klye @aggroed @pharesim @furion @ausbitbank