About 7 years ago, I made my mother-in-law a quilt that was nicknamed "blood, sweat and tears." It was the hardest quilt I've made to date. I absolutely love how it turned out, but it was such a process to get to the end. I learned through it that I hate sewing triangles which is how all the hexagons on it are made.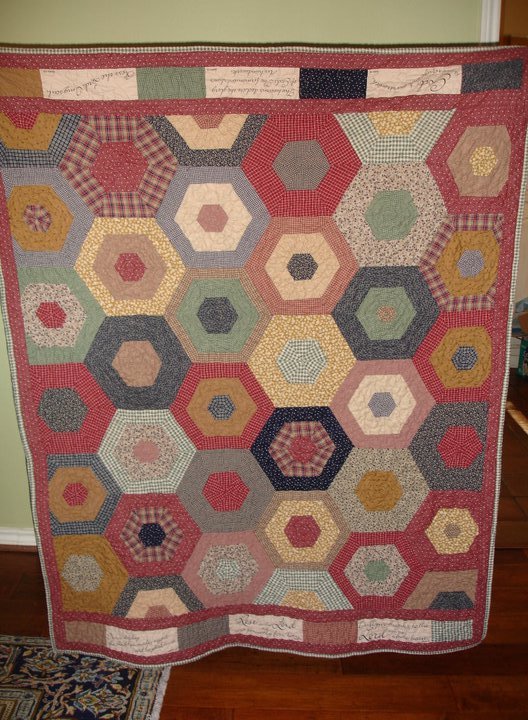 Here is the front of the quilt. It was named "Grandma's Comfort of the Psalms Quilt" and it was given to her for Christmas. Their house has dark green walls and their furniture is a burgundy color. I thought all of these colors would look great in the house!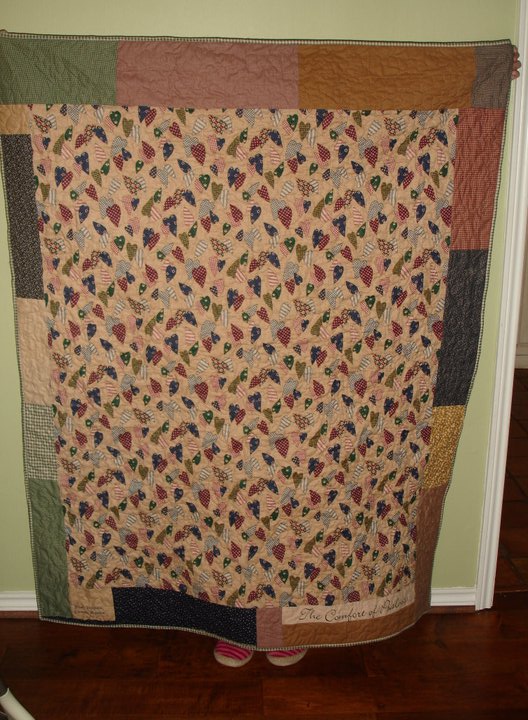 The back of the quilt was mostly one big block of fabric.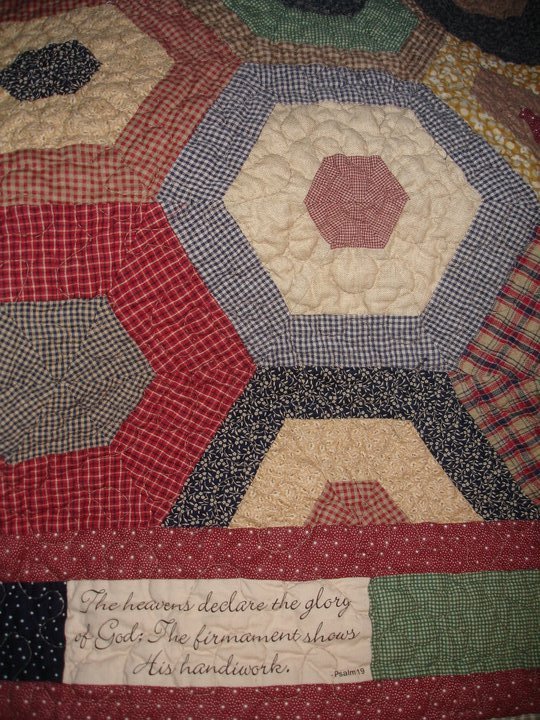 Quilted together with all over free motion quilting, also called stippling.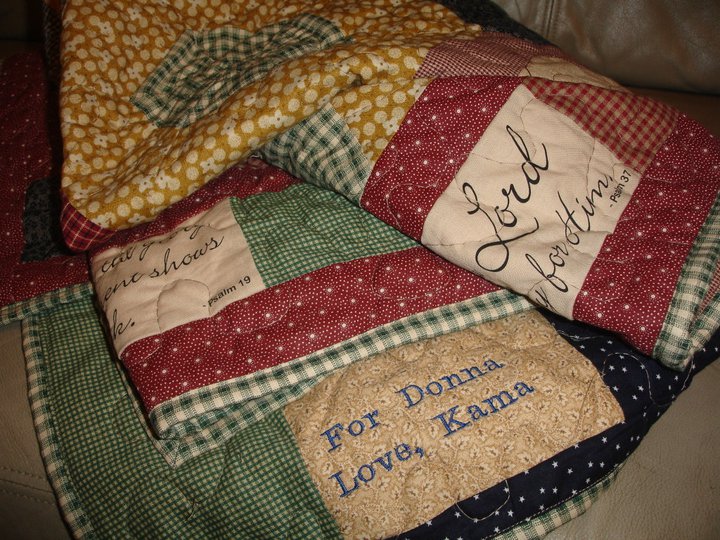 I embroidered her named and mine on the back. Each written fabric was a Psalm.
Grandma really loved her quilt and has it on her couch still. It really looks great in the house. I'm glad that she was surprised by a quilt as her Christmas gift.
---
My favorite hobby is quilting. Take a peek at my other quilt posts:
Quilted Christmas Stockings
Nana's Pinwheel and Spools Quilt
Stacks of Sweets
8 Sponge Bob Quilt
First (and Only) Triangle Zig Zag Quilt
First Quilt for my Baby Boy
Purple Disappearing 9 Patch Quilt

<><><><><><><><><><><><>
Make It Monday
will be brought to you here every Monday by A Panama Mama.
Check back each week to see quilts, projects and other hobbies that will encourage you to explore your crafty side!
If you would like to share one of your projects, feel free to link to it in the comments.
Thanks for stopping by and, as always,
Craft On!
---
#NeedleworkMonday by @crosheille
Hobby Hub Challenge put on by @sweetpea