About 9 years ago, I learned to quilt and I have loved it ever since then. It is difficult for me to find time for large projects with 5 kids that I homeschool, living in a foreign country and the other various tasks we take on regularly. Because of that, I don't get to spend as much time as I would like quilting. In the past, I have been able to make quite a few quilts and I look forward to getting to do that again someday and possibly passing on a love for quilting to my children!
One year, I decided to make us all quilted Christmas stockings. At the time, there were only three of us, so I came up with a pattern and a plan. Daddy's would be all black with his favorite school as the top part, Mom's would be khaki colored with quilted flowers all over, and our sons would be indestructible denim with a cute little boy fabric.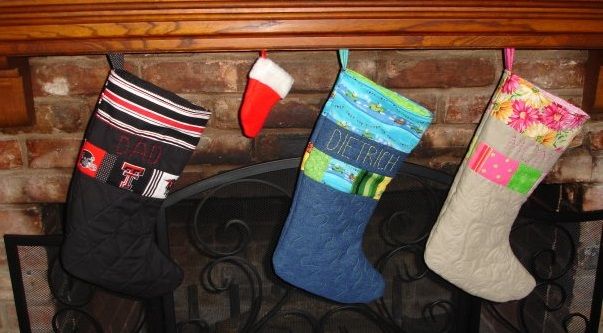 When our second son was born, he could be left out of the Christmas stockings, so one was made for him as well. It also included some cute little boy fabric and denim.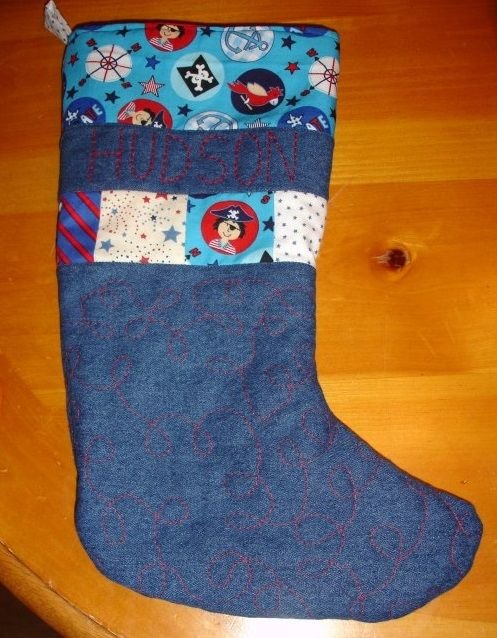 Next, my daughter was born and I was able to make her a stocking that was similar to mine. Hers is also a khaki color with girlie fabric.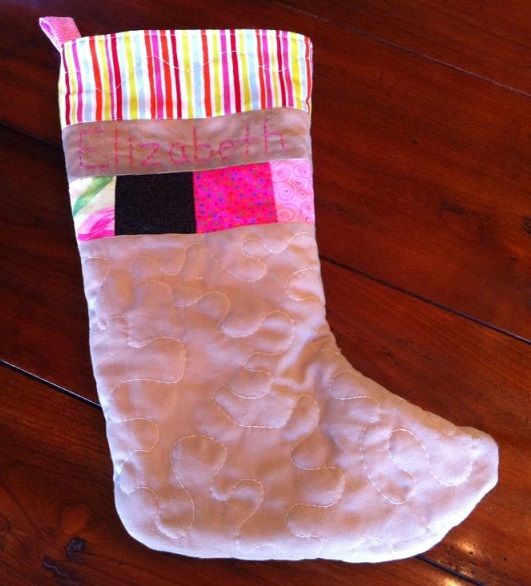 When our next son was born, I sure was glad I had a lot of denim fabric to make another stocking. His followed the pattern of the others, but with a different fabric.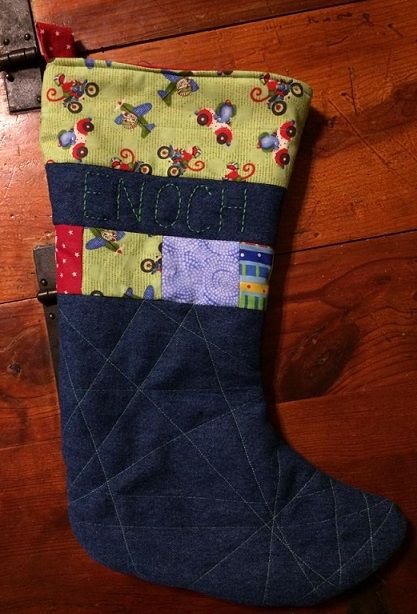 So here are all six of the stockings lined up...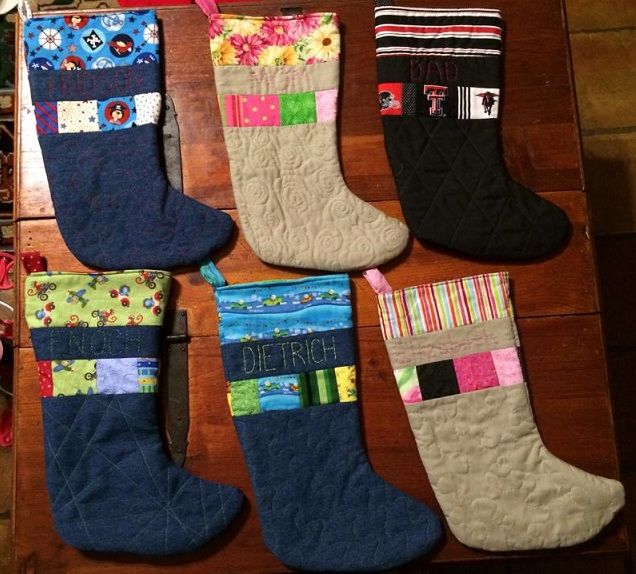 ...and then we had another boy!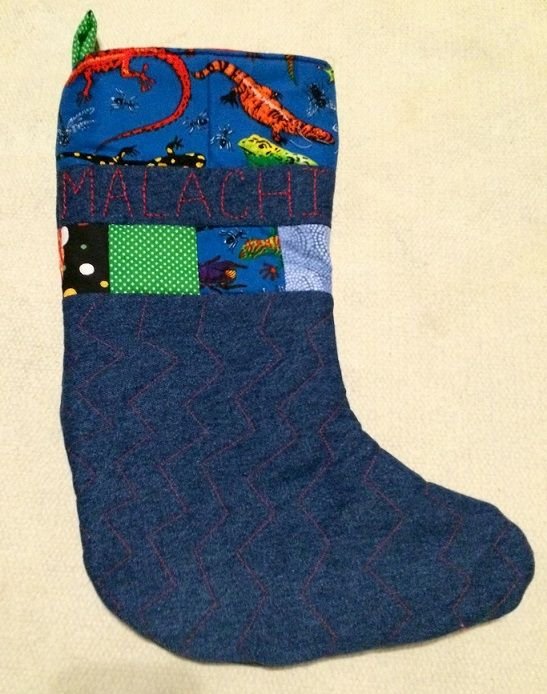 Each of the stockings is lined with a coordinating fabric and the kids really love their individual stockings. I hope they last for many years to come.
---
Each Monday, I share the quilts I have made. If you'd like to see the ones I have already posted about, check out these links:
Nana's Pinwheel and Spools Quilt
Stacks of Sweets
8 Sponge Bob Quilt
First (and Only) Triangle Zig Zag Quilt
First Quilt for my Baby Boy
Purple Disappearing 9 Patch Quilt
---
Hobby Hub Challenge put on by @sweetpea