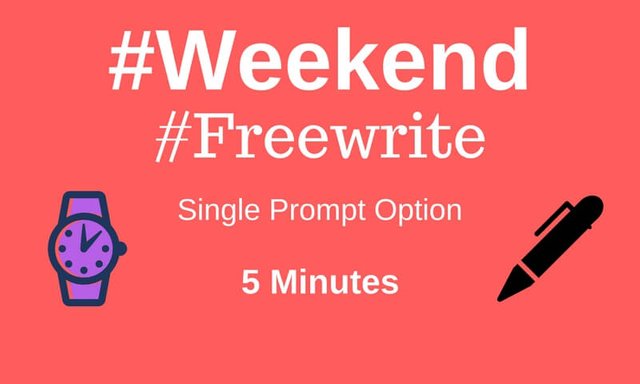 Freewrite House
We already have given away 8 memberships to Steem Basic Income @steembasicincom.
If you don't know what that means - it is a gift that keeps on giving. Once a member, you get an upvote on all your posts. A small vote, but it adds up.
Right now, you have two chances to win. Yesterday's post is still open and today's just was posted.
What are you waiting for? do your freewrite and then, come on over and hang out at the Freewrite House.
Today, we are talking featuring you!
You can click on the graphics and it takes you right to the author reading. But if you a wary of clicking links, just go here @freewritehouse
And a chance to win a membership to Steem Basic Income!!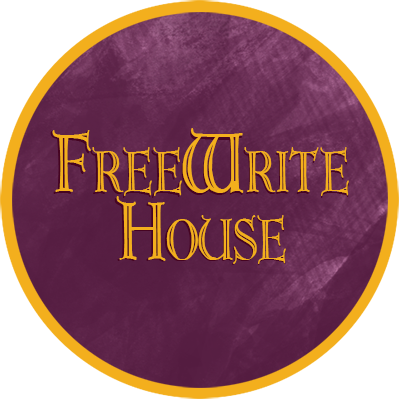 click here to enter the Freewrite House
Watch this space!!!!

Here something you missed if you haven't gone to the Freewrite House yet.
Inspector Dash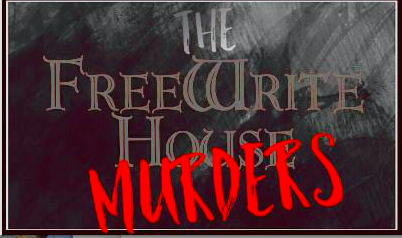 That is right! You missed Inspector Dash. He was the first on the scene for each winner announcement and presented the case! That alone is making everyone who came to check if they had the lucky number a winner.
Lucky for us, the creator of Inspector Dash, our amazing and talented friend @felt.buzz has given you the first week of investigations in one report!
https://steemit.com/freewrite/@felt.buzz/the-freewritehouse-murders-week-one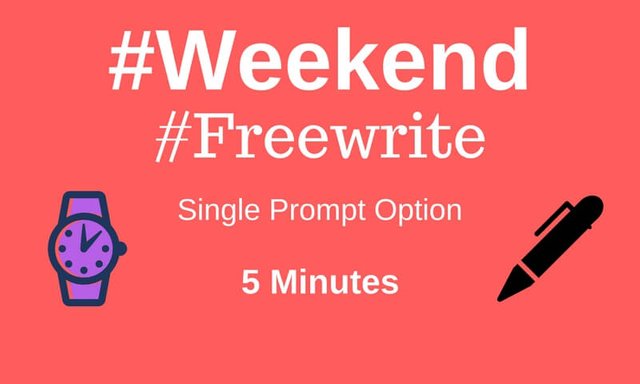 Weekend Freewrite
On weekends, we are switching it a bit up for one day. If you are ready for a bit more of a challenge - 3 prompts to weave into a 15 minute freewrite - stop reading now and look for this graphic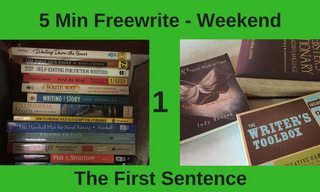 If you like to do one of our usual 5-minute freewrites - read on.
Today, you have the choice to write on any one of the prompts posted so far. I am pretty sure that most of you haven't done every single one yet.
When you are done, post a link to or your complete freewrite as a comment to this post.
Set your timer for 5 minutes.
Start writing
Use the hashtag #freewrite
Publish your piece (include a link to this post if you wish)
Copy and paste your URL into the comment section of the prompt post.
Or, if you don't want to publish your freewrite, just copy and paste as a comment under the prompt post.
Prompts to Choose From
Bored stiff
Warrior
blue
lizard cave
a smiling house
yesterday
I saw a wild pig running down the street
started
after midnight
splinter
sleep
some change
crazy
Apricot
white cat
dirty dishes
write about something which was left at your door
a purple squirrel
red
books
itching
bubbling
a shoe
It's what I do at 2:30 in the morning when I can't sleep
ooze
great-grandpa's nose
a special occasion
Scream
Hair
Big wave
Bittersweet
junk
fresh floor wax
swimming with the dolphins
pasta
The goat ate my
black
camping
the smell of a dumpster
gullible
airplane
describe green
mosquitos
snoring
the taste of chicken
salty air
rain
spent and tired
She glanced around her as the pelicans talked to each other in the car and wondered if maybe she should call her Grandmother and ask her advice...
Three grapes
a red scarf
twins
my shoe got stuck in the mud
nose hair
fire
pill
toilet
flash
feet soft as fog
pillow
grounding
surprise coming to you!
toothache
green droplets
callous
dog hair
ducks
If you have any thoughts, please let me know
pen
awakening
I floss my tears
stetson
nose ring
sound check
corn
turbine
stranded on the sofa like whales with a plancton's indigestion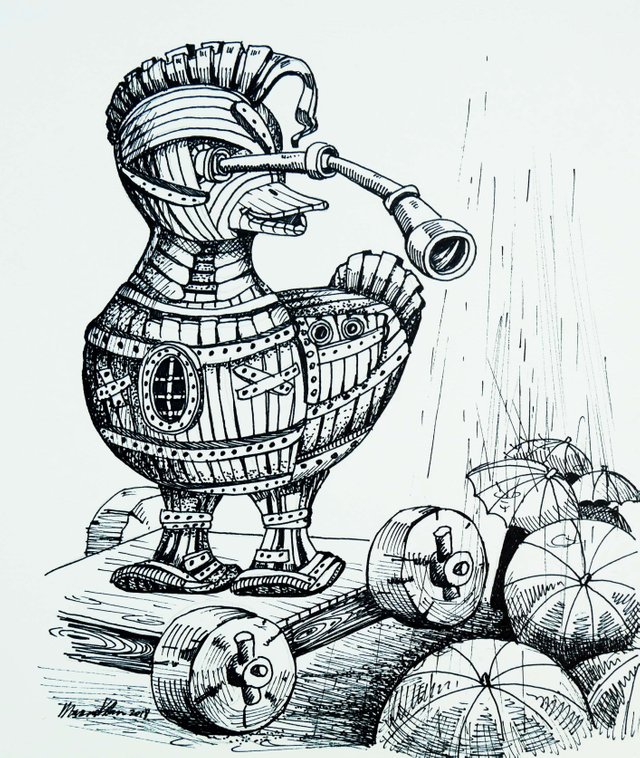 if you use this picture in your post, please give credit to the artist @marinaart
children
board
earthquake
forth
a kiss
glasses
bowl
Round is a shape
sunset
It was Saturday morning
hardboiled minds
paint
cracker
cigarettes
elephant
The smell from within
palimpsest, and: describe wind
yard sale
California
dream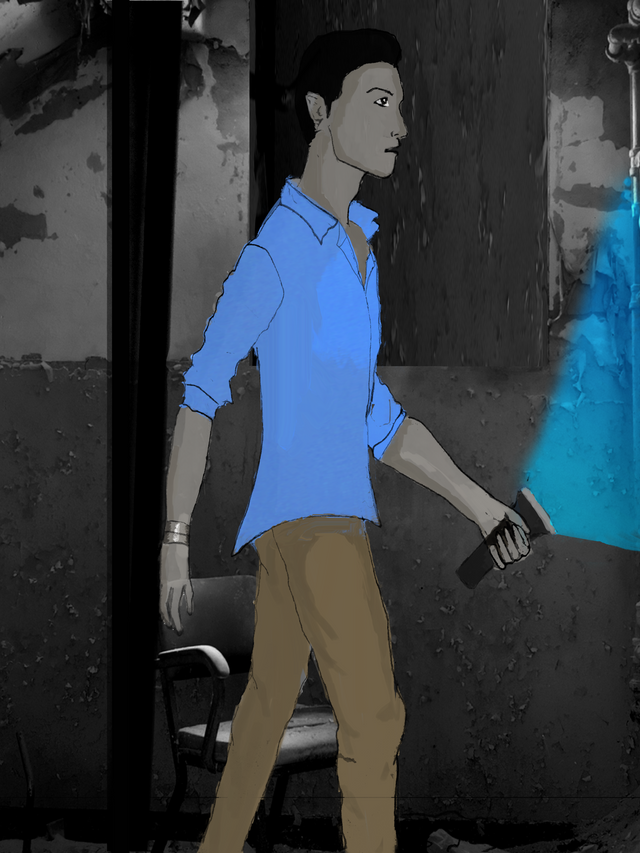 if you use this picture in your prompt - please give credit to @the.artist-98
ski
mason jar
canal
church
lace
fried chicken
vitamins
spa
fumigate
snake
cinnamon
switch
sunburn
fingernail
wasps
solitude
gardening
the attic
plaid
belt
witches
syrup
Artichoke
First African in Space
grocery list
the military
frosting a cake
DEODORIZE
monkey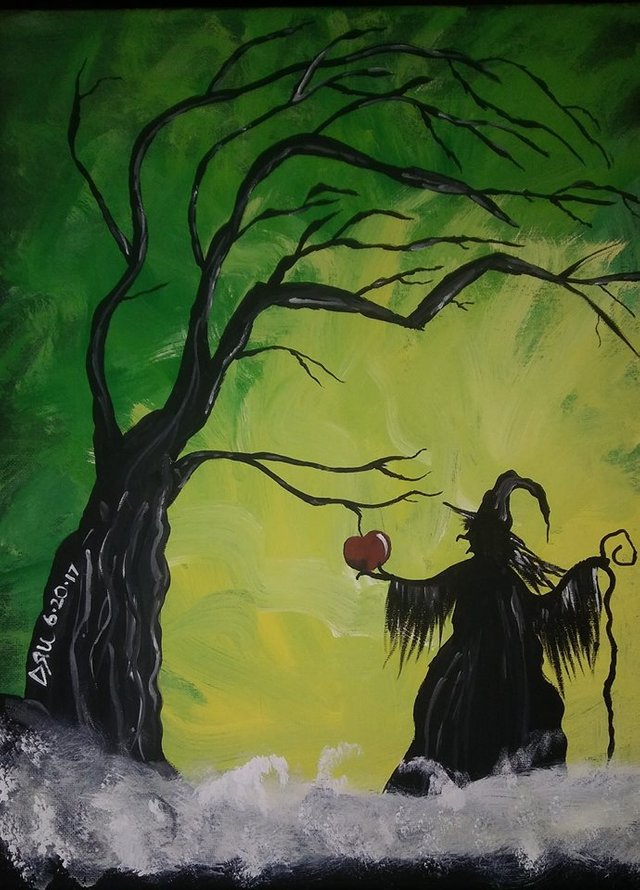 potatoes
sizzling
medium
brand
speaker
nothing
whiteboard
If you don't know what a freewrite is, here is a link to the introduction post.
Here is @snooks excellent tutorial on how to join our freewrite adventure
And @improv's input:
Two things I do a little differently. I just type "timer" into google and it pops up a 5-minute timer. I also type directly into steemit. I also rarely use a photo, don't I? So that's three things.

Join us for the daily 5 - Minute Freewrite. Check my profile for a new prompt every day.

All images are my own unless otherwise cited.

My recent posts
And There Was a Little One
Chickens do Much for Us
Another Perspective of the Garden
If you find a post after the seven days, please consider upvoting a more recent post.


#SoCalSteemit is building and supporting the Steemit community of Southern California. If you are from SoCal and are into creating quality content here on Steemit, we'd love for you to follow us @SoCalSteemit and join our group on Discord!
art and flair courtesy of @PegasusPhysics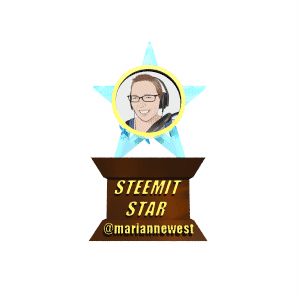 Award by @japhofin8or

Thank you @enginewitty for the banner




Click on the graphics to vote for Enginewitty as a witness
Want to earn sweat coin by walking outside? Join here

Click the graphic to join the fun