If you're looking for a quick, easy to make, mouthwatering treat, and you like peanut butter, chocolate, and dancing tastebuds, this is for you!
---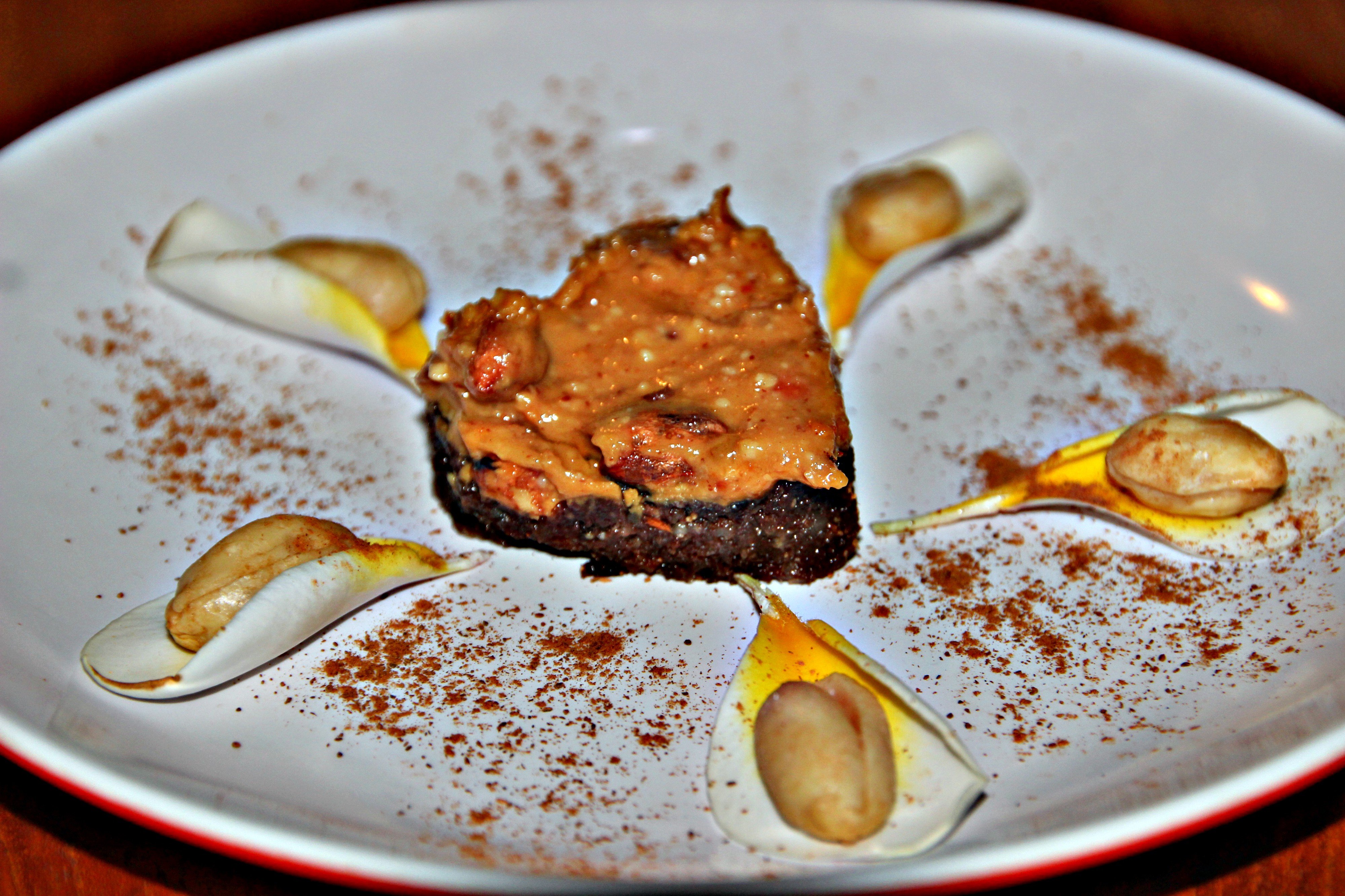 ---
You guys know how I LOVE peanut butter and chocolate together by now, right?
I don't mean the store bought, found at the aisle next to the cashier's checkout kind!
I like the ones that have love in every bite. My recipes are specialized with love and use only organic, whole foods to come together to delight the senses!
Not that I was ever really a big fan of packaged candies but especially now especially considering my OD story in HK I could not eat a peanut butter cup from the orange plastic it comes in- that little 'puck' of sugar would have me keeled over, having a sugar attack much like my caffeine overdose that ruined most of my trip a couple of weeks ago!
Good thing I have found a really yummy snackable treat to take the place of the cravings of those flavors!
l know sometimes my recipes can be a bit extravagant and take a bit more time than everyone has (as per my momma's critique) so, here are some easy ones that are just as delicious as any three layer, ice cream cake or 4 hour kitchen venture I share!
Would you like to give them a taste to see the difference for yourself?
These are one of the easiest things I make and also one of the most loved! There is always beauty in simplicity and this carried just the right level of low maintenance for anyone to try!
Due to the protein and convenience of these little numbers, I make variations of these on a constant rotation, of course along with my other vegan, gluten free, healthy confectioneries that I share here with you so if you haven't seen my blog yet and you like things that not only taste sweet but actually are sweet, there is surely something there to tickle your taste buds!
I have been on the go a lot lately but I still manage, and these are the perfect travel companion!
What you need:
---
BASE
1 cup almonds
1/4 cup walnuts
1/4 cup raw cacao powder
1/4 cup coconut nectar
1/4 cup coconut oil
2 tbs goji berries
1 tsp vanilla
pinch of sea salt
TOPPING
3/4 cup organic peanut butter (check ingredients for only peanuts and sea salt)
1/4-1/2 cup coconut nectar
1/4-1/2 cup coconut oil
1/4 cup peanuts
1 tsp vanilla
pinch sea salt
What to do:
---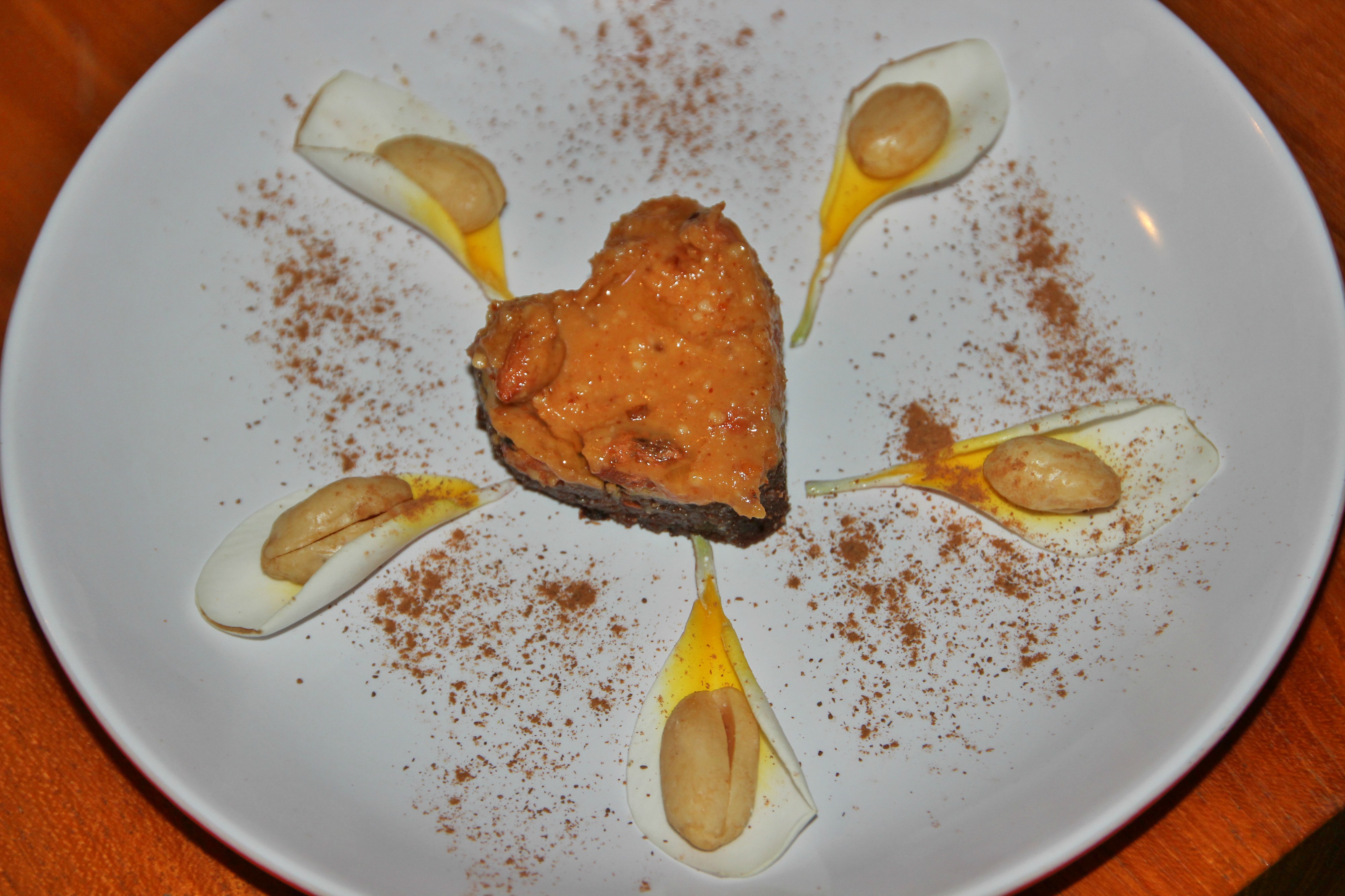 ---
BASE:
Take your base ingredients and blend them in a food processor
Blend into a thick, chewy brownie type substance
Pack down into a dish that is coated in coconut oil
Put in freezer
TOPPING:
Mix all your topping ingredients (except peanuts) in a bowl with a wooden spoon
Once you have a creamy consistency, add in the peanuts and smooth them in
Place this mixture in the freezer on top of the base
Let this sit for about 30 mins
Remove from freezer and use cookie cutters to make the shapes you choose (I chose hearts because... well @heart-to-heart) ;)
Congrats! They are ready to eat
---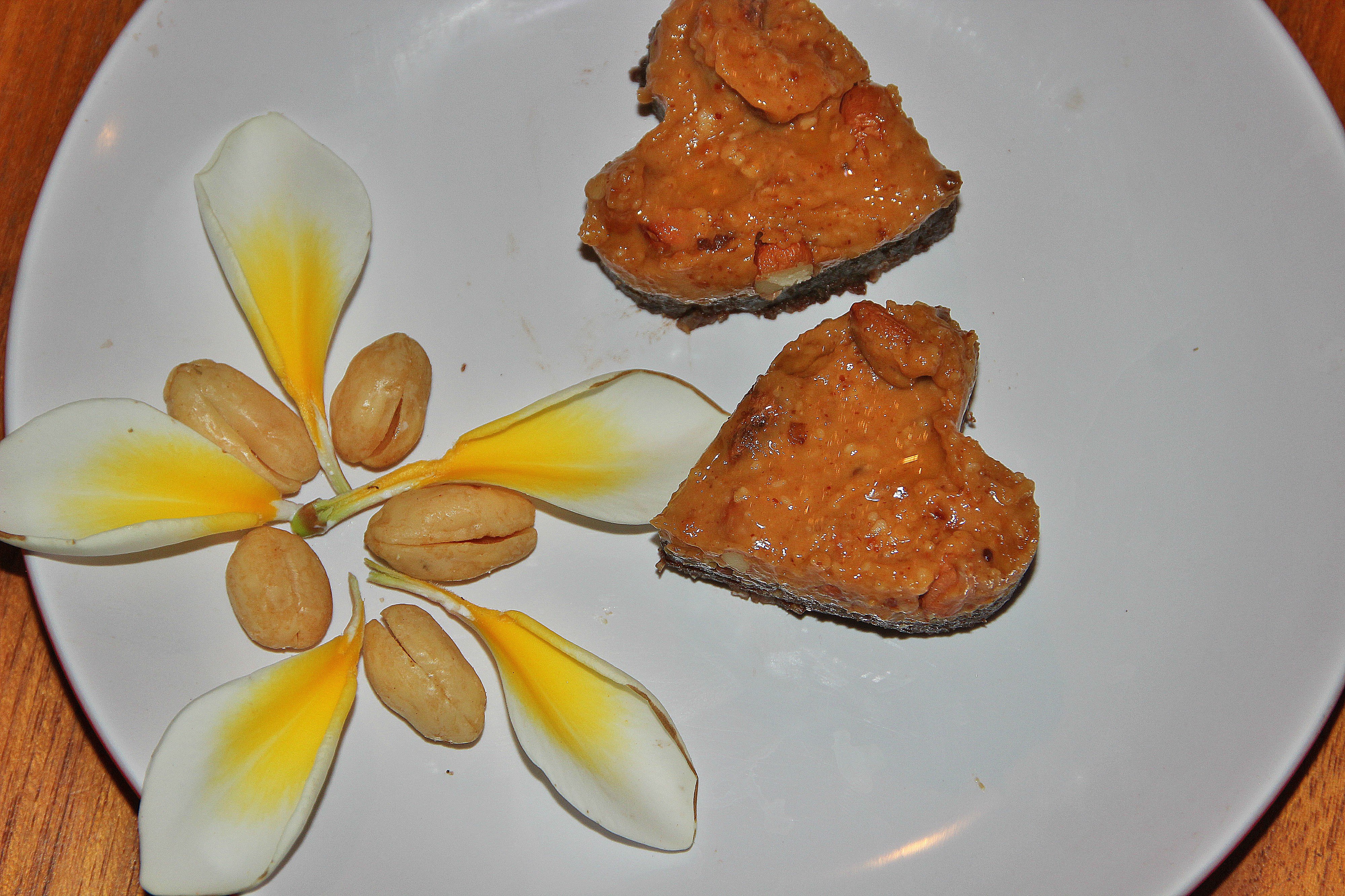 ---
Sending you love through (plant-based/vegan) food, as always!
I am obsessed with food as you'll surely see, and I am a strong believer in the power it has within it, and the ability it has to heal us! I aim to inspire through my recipes and posts and hope to connect with you here, through your heart. Some say the way to the heart is through the stomach, I 100% agree with that theory ;)

😘
---
My heart's in charge here. I write about what I feel in the moment. What inspires me, what drives my passion!
Here are some of my recent additions:
💁Want to Stay in the Loop? AUTOVOTING Can Make Your Life MUCH Easier!💁
Your dream has come true- NEVER MISS a post again!
Rewarding content we love, rewards us back and strengthens the community! Yay for curation rewards!
💖DO YOU HAVE THE COURAGE TO JUST BE YOU?💖
Inspiration for your heart!
💜 Funny Memes & A Talk About Your Health!
💜 My Words Define My World
💜 Unexpected Advice That Changed My Life! I Hope It Will Change Yours Too! ❤
💜 Why You are the best You there is!
My Challenges:
🥝Have you heard about veganwednesday?🍓
Check out the contest update here!
🍴Hungry? Check out these yummy plant based recipes!🍴
🍹Antioxidant Pink Galaxy Smoothie!
🎂Special Recipe: Thai Curry Cake!
🍰Secret Ingredient Carrot Cake Recipe
🍟Epic Smothered Garlic Cheese Fries!
🥕Wait Don't Throw That Away! How To Make Veggie 'Neat Balls' and 'Burgers' From "Leftovers!"
🍦DYI Fro-Yo!
🧀Baked Herb Cashew Cheeze!
🍫 5 Min, Easy, Healthy DIY Chocolates!
🧀Na'cho Everyday Cheese! Vegan Queso!
🌍I can show you the world!🌍
Hong Kong Mishap: Disaster Strikes!
🗺The Mysterious Fame of a Small Town!
🎥Video!Drone footage of the Maldives!
Until next time!
Sending you love through food, travel, inspiration and epic storytime!
XO,