Your skin has been asking for this and your tummy won't mind one bit at all to do the honors!
---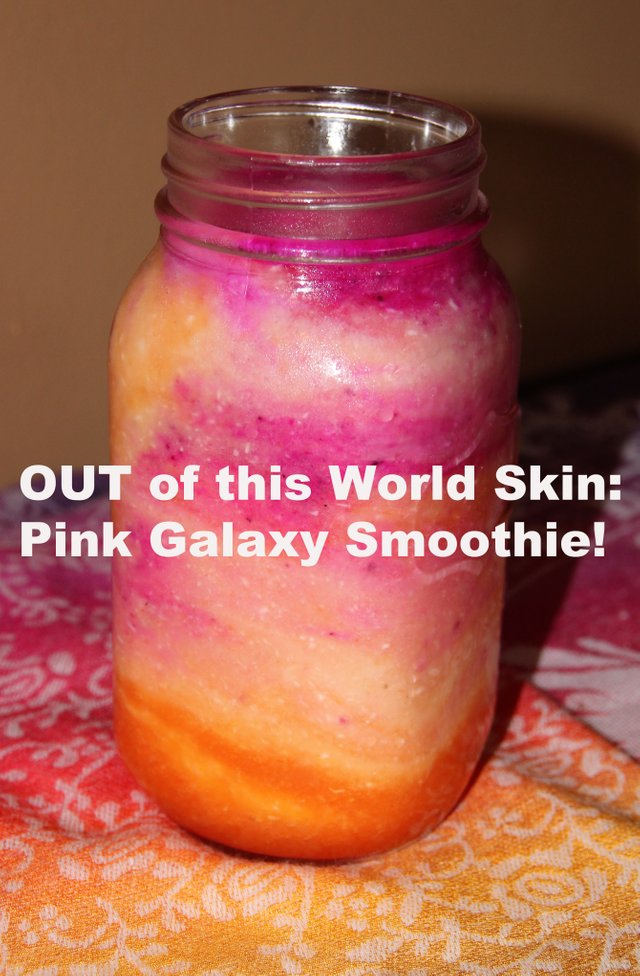 ---
I was cleaning out my computer closet, making some space for all the amazing photos I have yet to share with you all. when I came across this beautiful smoothie I made last year! You've got to try it!
All of the ingredients in this beautifully, delicious little number are gathered together to pump your body full of antioxidants thus, giving you younger looking, tighter/firmer, brighter skin! Who doesn't want that?
I have noticed a dramatic difference in the appearance of my skin since I redesigned my diet to disclude any animal products- that means no butter, meat, milk, cheese, yogurt etc and that completely altered the texture of my skin beyond my expectations! I started pumping my skin with beneficial ingredients instead of blocking it up with foods that build up in the body! Everyone talks about the vegan glow and it's definitely true for me (and nothing in my whole life worked before this so I am THRILLED!
Let me share a delicious recipe with you that doesn't have the typical smoothie ingredients like milk or yogurt but instead, will rock your world!
Papaya-Orange, Coconut-Banana, Dragonfruit Antioxidant Twist
Smoothies are a great way to play around with your food! You can try a different combination every day by adding similar ingredients with different proportions and it can be a lot of fun to experiment with new flavors and colors!
Most of the time, I keep things simple and don't add in anything other than water or juice into my smoothies (occasionally coconut milk or cream like this one if I want something a bit thicker!) Normally, I like to keep my wake-up drink light, sweet and delicious to jump-start my day full of healthy sugars and clean energy and might make a thicket one later in the day!
---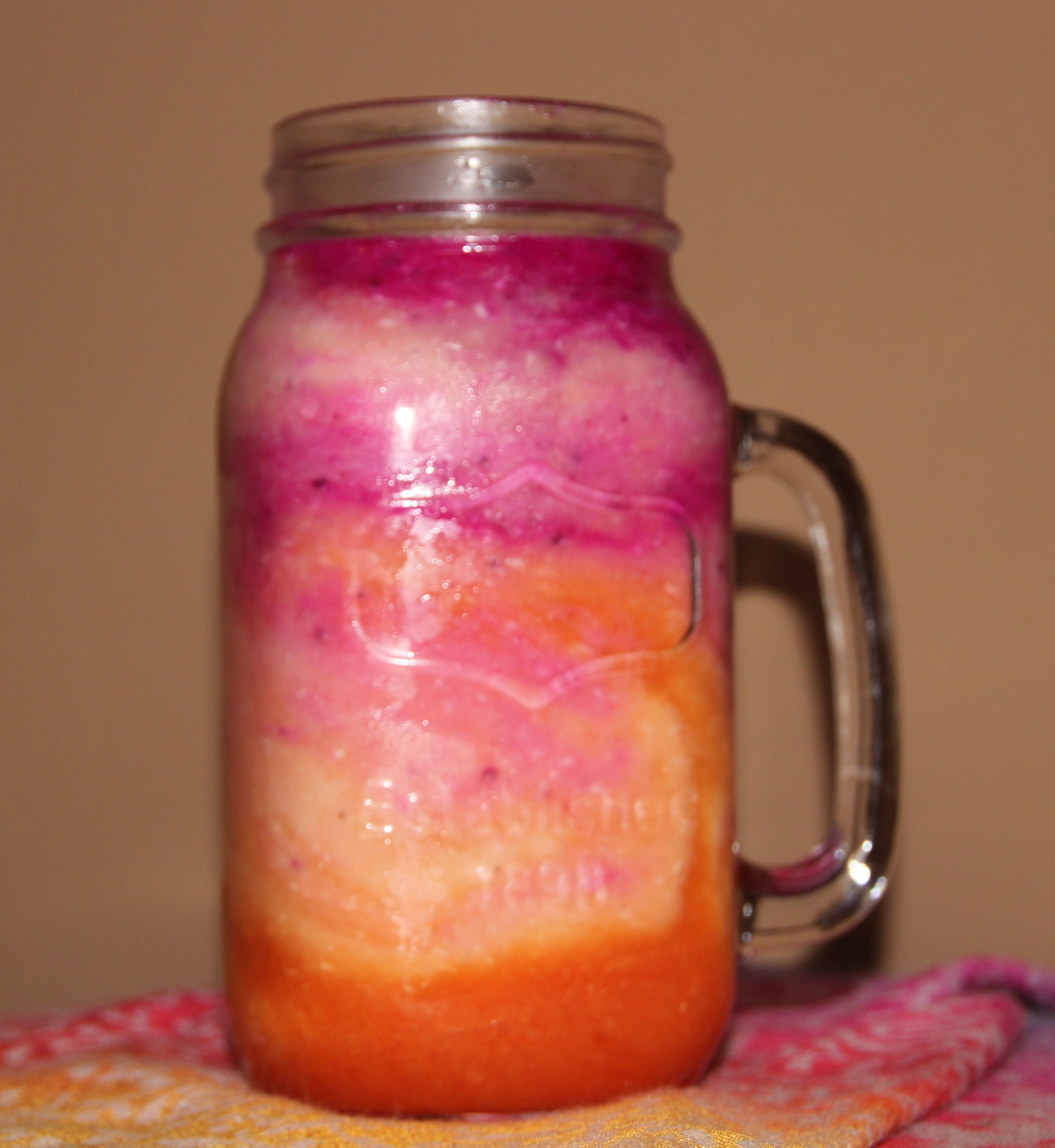 ---
In order to achieve this out-of-this-world-galaxy experience you'll need to form layers in the smoothie.
How do you do that? Simply put, it's going to depend on the weight of the liquids you add and you need to do it in steps.
---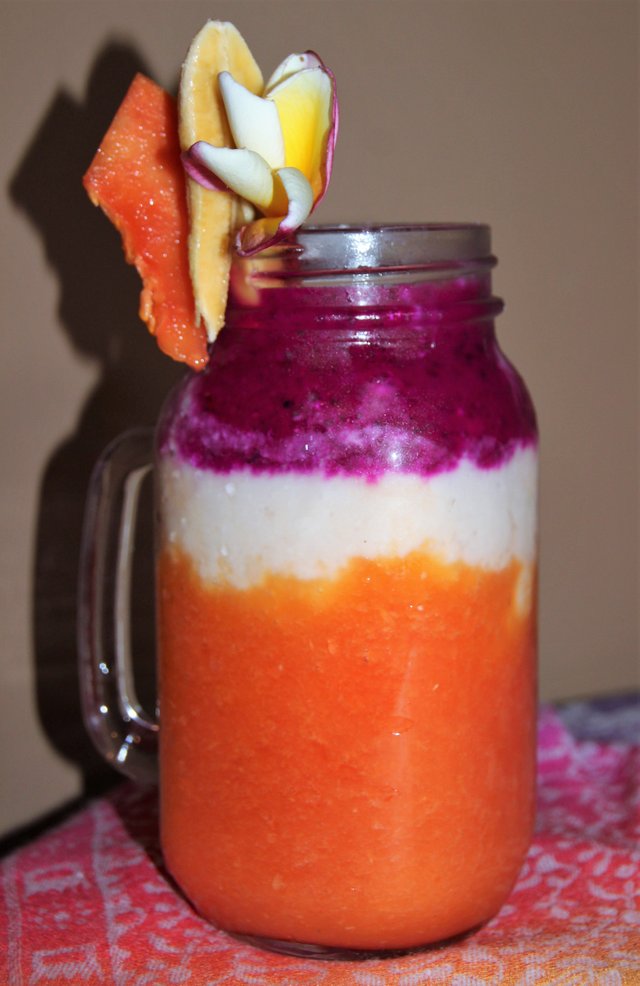 ---
If we start like this, (which looks really cool on its own even before we mix), you'll notice that there are obvious layers throughout. I blended each section separately and poured them gently on top of each other.
---
Ingredients: (makes 2 servings)
Orange:
White:
Pink:
Directions:
Blend the 'orange' ingredients together (do not add any water! The orange should be enough to blend your mixture together, you want it to be thick!)
Pour 'orange' section into cups
Blend 'white' ingredients together, you want it to be thick and creamy!
Pour 'white' section into cups
Blend the 'pink' section together, for this part it's better to be a bit more liquidy than the previous sections!
Now you can add the 'pink' section ontop, it should all stay in its layers like shown here!
If you want, you can drink it like this but if you want the galaxy effect, take a utensil and put it in the cup, continually gently lifting the liquid to the top, mixing it bit by bit and creating your own masterpiece!
---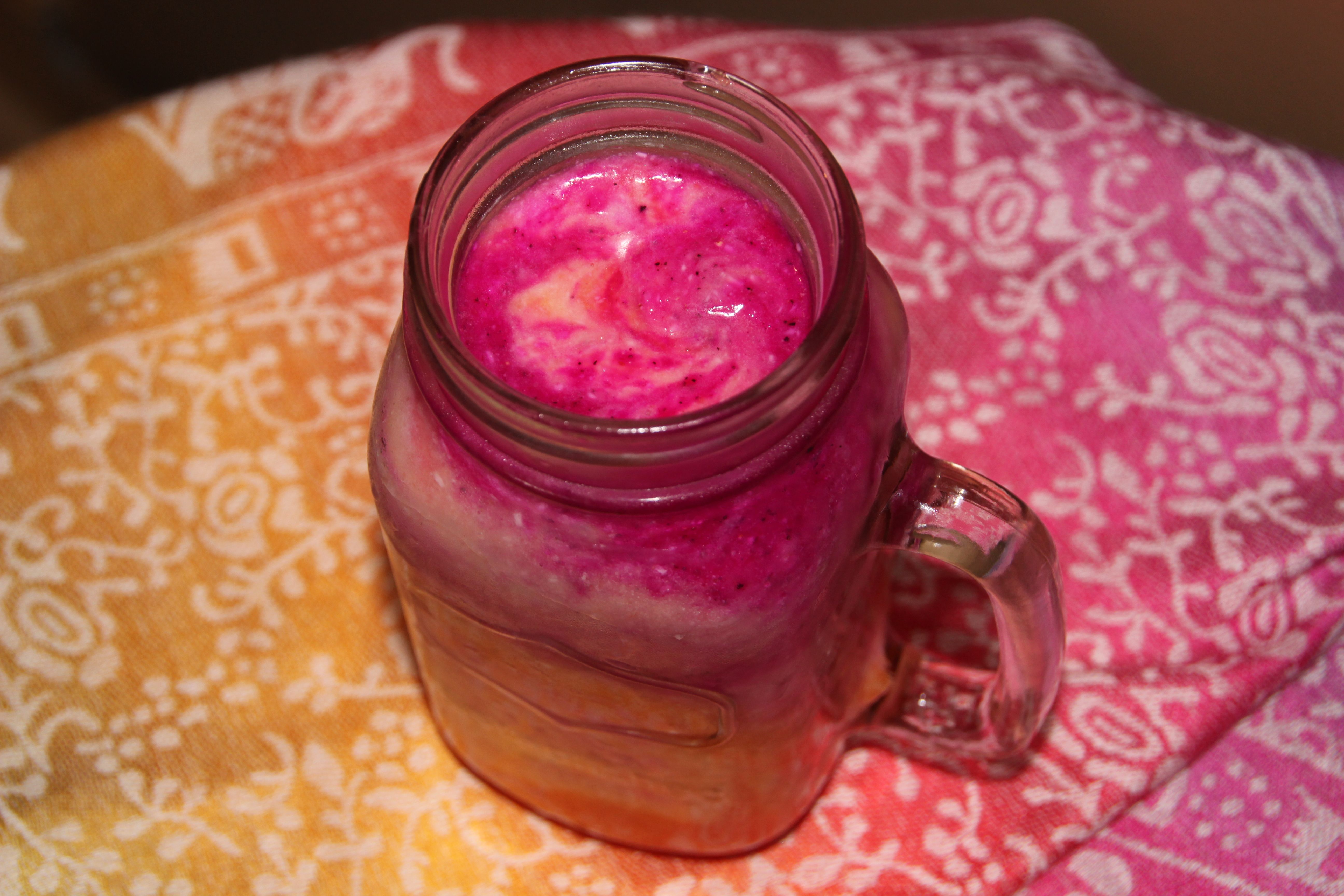 ---
Now you have this fantastic, beautiful smoothie to share with your face and your friends!
Play around with it, do different layerings, Instagram it and most importantly, enjoy it!
BEWARE people might want to start licking your face! ;)
My heart's in charge here. I write about what I feel in the moment. What inspires me, what drives my passion!
Here are some of my recent additions:
💁Want to Stay in the Loop? AUTOVOTING Can Make Your Life MUCH Easier!💁
Your dream has come true- NEVER MISS a post again!
Rewarding content we love, rewards us back and strengthens the community! Yay for curation rewards!
💖DO YOU HAVE THE COURAGE TO JUST BE YOU?💖
Inspiration for your heart!
💜 Funny Memes & A Talk About Your Health!
💜 My Words Define My World
💜 Unexpected Advice That Changed My Life! I Hope It Will Change Yours Too! ❤
💜 Why You are the best You there is!
My Challenges:
🥝Have you heard about veganwednesday?🍓
Check out the contest update here!
🍴Hungry? Check out these yummy plant based recipes!🍴
🎂Special Recipe: Thai Curry Cake!
🍰Secret Ingredient Carrot Cake Recipe
🍟Epic Smothered Garlic Cheese Fries!
🥕Wait Don't Throw That Away! How To Make Veggie 'Neat Balls' and 'Burgers' From "Leftovers!"
🍦DYI Fro-Yo!
🧀Baked Herb Cashew Cheeze!
🍫 5 Min, Easy, Healthy DIY Chocolates!
🧀Na'cho Everyday Cheese! Vegan Queso!
🌍I can show you the world!🌍
Hong Kong Mishap: Disaster Strikes!
🗺The Mysterious Fame of a Small Town!
🎥Video!Drone footage of the Maldives!
Until next time!
Sending you love through food, travel, inspiration and epic storytime!
XO,