#ULOGS Featured Posts and Curations (June 20, 2018)
Good day, Uloggers!
We have another set of samples of posts that @ulogs curates to give you an idea what qualifies as #ulogs. It's not really too complicated, in fact, we are too quick to click the upvote button when you follow the simple guidelines of making #ulogs. We'd like to commend Steemians who are unceasingly steeming and making ulogs daily despite the prices of SBD and Steem. As much as we want to upvote everyone who share their #ulogs and their shine, please know that our power is limited and we try to distribute and curate as many as we can.
We do need help with curation, thus, we call on you to help curate good #ulogs post by searching the #ulog tag in Steemit and sharing your blessings to fellow #uloggers. You can also find other means to make a traction to the #uloggers that you think need more love from all of us. Make a feature post, introduce that ulogger, resteem their posts and just simply let others know you have found a new gem and you want us all to see that celebrity. Let us be true fans.
Check @surpassinggoogle aka Terry Ajayi's Youtube Channel here. Please watch his videos to know more about #ulogs.


HOW TO MAKE #ULOGS: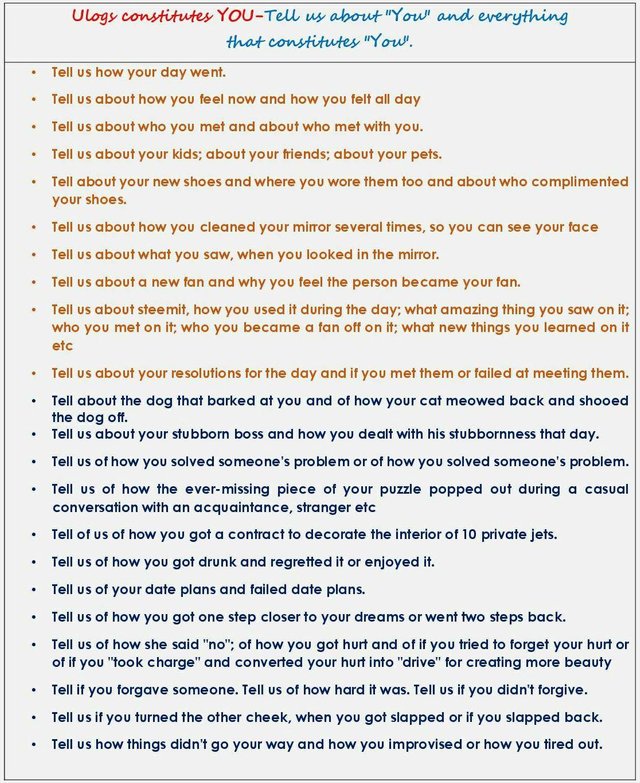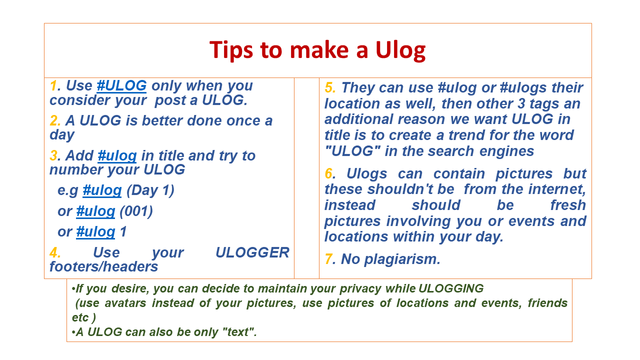 FEATURED POSTS:
@summer14
ULOG no.5: When it rains it pours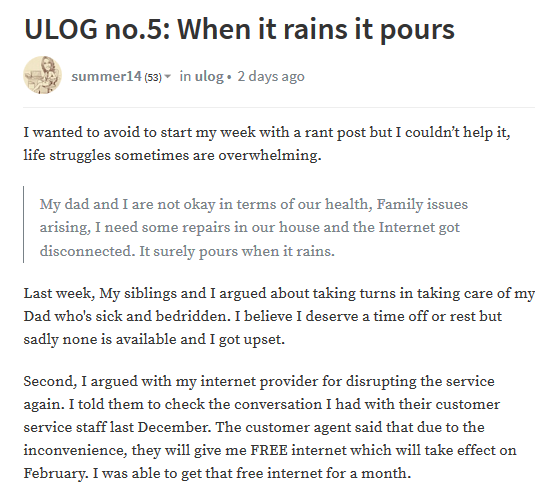 @roselyn028
ULOG:027 So happy that our Plan was realized today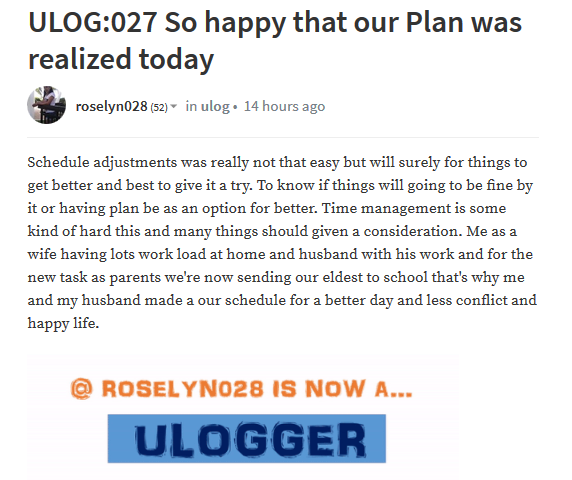 @london65
#ulog 8: Charity Begins At Home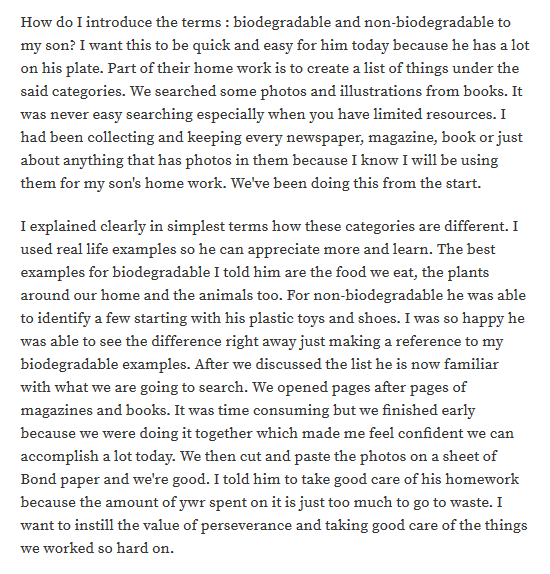 @claudene
#ULOG DAY 10: I have Fashion Bracelets Thanks to my Mom.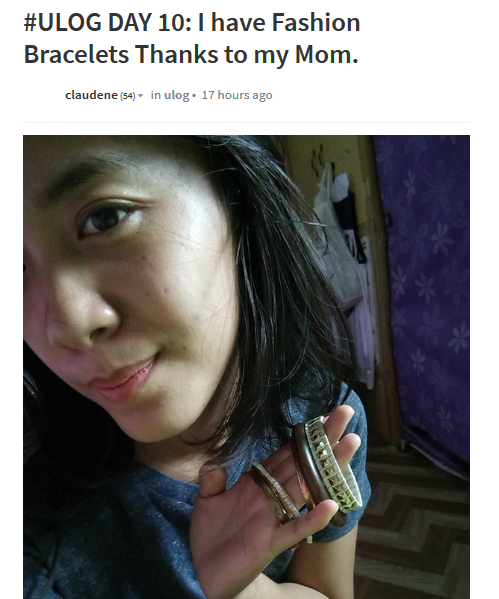 @thehoneys
ULOG #3: Day 3 Ulog 3! Great Day Of Clarity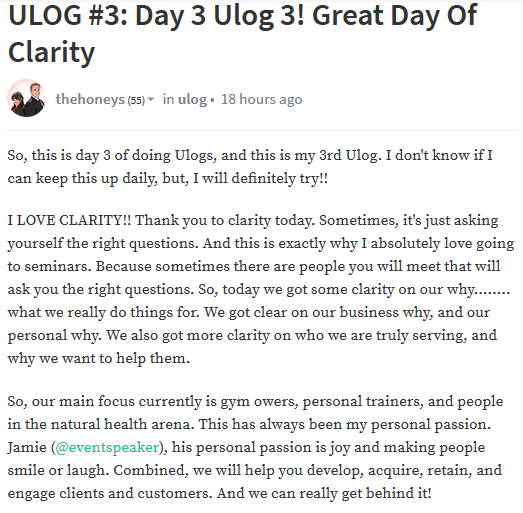 @jovema
#ULOG - Day 45 - Cutting down expenses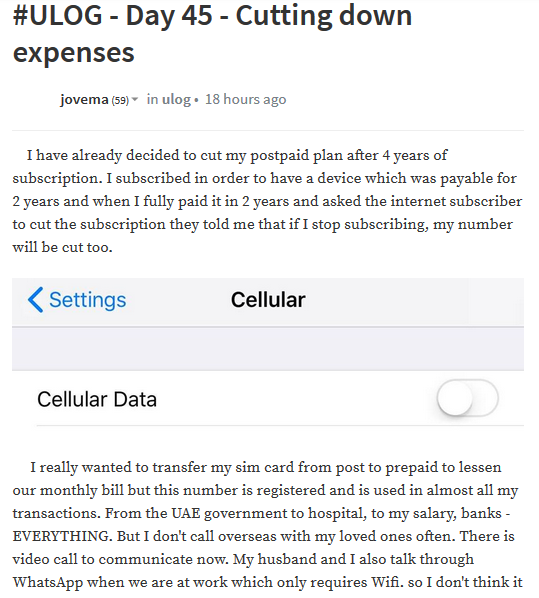 @dynamicshine
ULog #7 - Father's Day Special Song Dedicated to my Superman Husband :)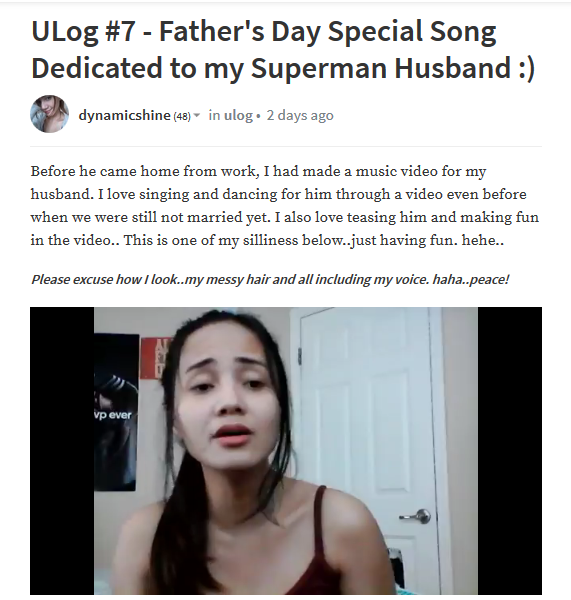 @elamental
A Hand Made Silver Wire Wrap Pendant I Created for my Mother's Birthday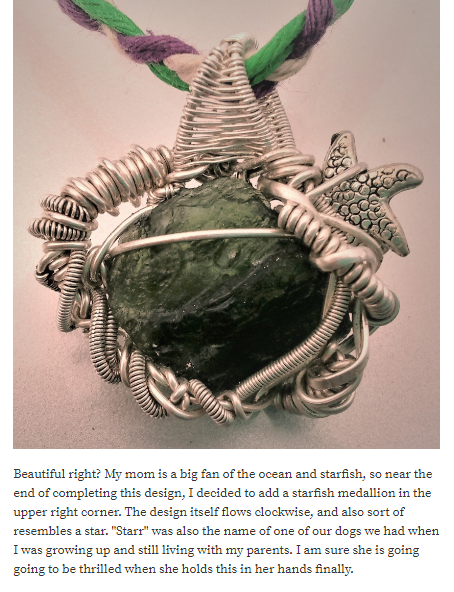 @nickjon
#Ulog Day 23: My Beautiful Cactus In Staggering Awesomeness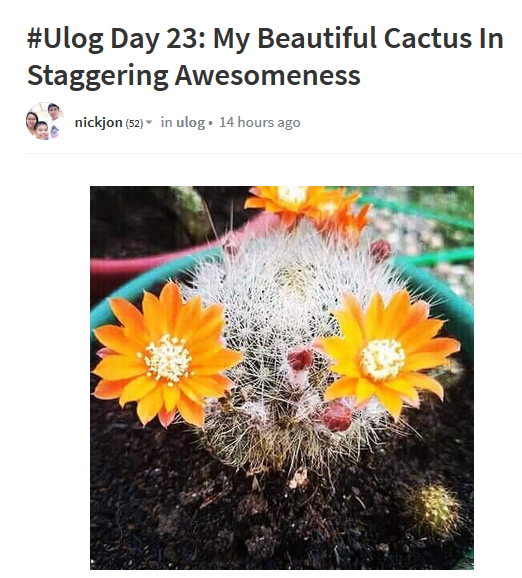 ulog #8 |@jemmanuel
Zumba Time with my significant other | I won 400 etho!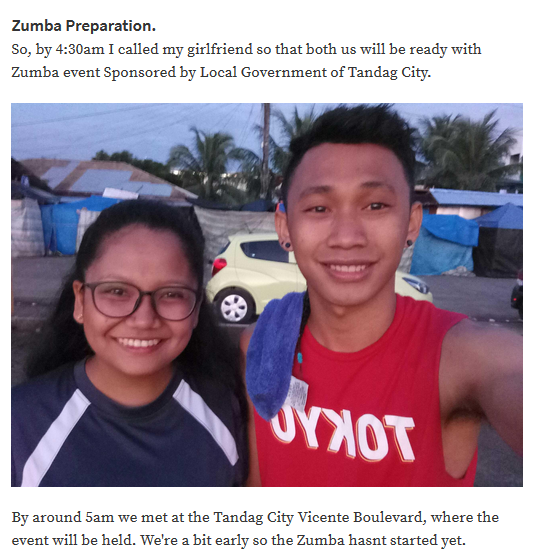 OTHER CURATED POSTS:
@steempampanga's #ulog 13: Counting The Eggs
@purpledaisy57's ULOG:#3 for Week 7 - Every Thing Is Quiet
@littlemissmicah's ULOG: Happy Father's Day! ❤️
@allyson19's #ulog 16: Preparing For My Birthday
@alfredotongco's Ulog8: Towards a Safer Community: The Handover of Counter Trafficking in Persons Strategies to the Local Government and other Stakeholders
@littlemissmicah's ULOG 31 : Blessed day! ❤️
@ligarayk's Ulog 04 : "Dream" pen art
@collenedesilva's ULOG #003: Second Day in Operations Department
@cchua's #ulog9: My Daily Post! Celebrating the Natal Day of my Cute Little Niece
@iyanpol12's ULOG #14: Better Weather
@el-dee-are-es's #Ulog No. 12 (061918)- Obsessive Compulsive Tuesday
@kayegrasya's #ULOG 025: First Day of School
@morbyjohn's #ulog (Day 11): Birthday Celebration with classmates and friends

Ulogs are many other "beautiful things":
The "U" in "Ulogs" represents "YOU".
With ULOGS, "YOU", is what's pertinent and media formats e.g no-Vlogs, no-cameras, shyness etc should pose no barrier to you extending "YOU" to us and to the world, ever-constantly; "tirelessly".
With ULOGS, "you are celebrity and we your fans".
With Ulogs, you now have at least one steemit post idea daily, that constitutes YOU. "No longer, should there be a day, that the world is starved of your beauty".
With ULOGS, "no longer should a day emptily slip by, without "your shine" in it.
With ULOGS, want you to shine. We want you to lit the steem blockchain and shake it with your beauty.
With your ULOGS, we will create a fresh trend for #ulog/#ulogs on the entire web-space, filling it with the indispensable awesomeness called; "human"; steemhuman; "steemians".
ULOGS: Each day and "YOU" in it; carries it's own freshness. So, not a day aren't we capable of re-shaping the entire internet with a piece of freshness.
By means of our Ulogs, we will be creating historical history by reshaping the internet; surpassing Google in the process.
With ULOGS: "No longer should there be a day, when we can't add value to the steem blockchain". No more will there be a day on the steem blockchain, when you can say, "i don't have a steemit post idea.
With ULOGS; "we will keep us ever-present on the web-space; opening us ever-incessantly to opportunities; "even breakthrough opportunities".
By means of our ULOGS; "our kids and generations yet unborn will read of us and know that we were here each day, evolving in our substance, so that we can leave them legacies behind.
By means of our ULOGS, we will have fun; fly; shine.
The world and its toughness can deaden and relegate "our shine" into remoteness and forgotten-ness; by means of the steem blockchain (OUR ULOGS), we want to use each day, to recover some of "our shine" back.
And if we have lost our shine completely, we will gradually restore it using each ULOG and begin to shine again, like the "true celebrities" that we are: "light in the tunnel".
ULOGS: Learning; especially learning about yourself; is the ultimate earning.
The essence of the #ULOGS movement is to remove "barriers to entry", when it comes to "mining the human", using each content-blog that we create.
You can be Ulogger and "all that's needed is "YOU" and each day and this we will celebrate".
ULOGS: There is nothing as fresh (in terms of content) as "pieces of us". It is dynamic, fresh, unique, rare. And no "two days" are exactly the same, especially with "You" in it, for we accrue experiences, new moments, new adventures etc.
We aspire new resolutions each day and fail and succeed and "succeed overall", by virtue of "the gift of life" and this we will document all these celebratorily on the steem blockchain using our ULOGS.
Helpful links to understand #ulogs more:
@surpassinggoogle's #ulog: Become A ULOGGER Today! Reshaping The Entire Internet With Steemit
@ulogs' The Birth Of Ulogs. "You Are A Celebrity, So Why Not Just Ulog?" No Video Camera; No Problemo.
@ulogs' "The World Needs To Hear From You. Even Steemit Is Calling!" Now, You Can Answer. "Create A ULOG Today". (The "U" in "Ulogs" represents "YOU".)
@ulogs' @ulogs Featured Posts, Curation And The Fundamentals Of Making #ulogs
@ulogs' Daily #Ulog Featured Posts, Curation And A Call For Help To #Uloggers
@ulogs' Daily #Ulog Featured Posts, Curation And The Emphasis On Removing Barriers To Entry
@ulog's Daily #Ulog Featured Posts, Curation And Connecting With Fellow #Uloggers
Dig and understand the essence and principles of this movement.
#ulogs is just one of the many Steemit Projects by @surpassinggoogle in celebrating the Human.
Read about Un(dis)talented here.
Read about Steemgigs.org here.
Read about Teardrops here.
Read about Steemsecrets here.
Join the movement and start making #ulogs and be a #ulogger.
Let millions of Uloggers bloom!
Join the Steemgigs Community in Discord here.

If you want to support an extra witness and you support "steemgigs", it will be really helpful.
To vote for Steemgigs as witness, simply visit https://steemit.com/~witnesses and type in "steemgigs" into the first search box for witnesses or simply click Here to do it on one click!
If you want @surpassinggoogle to make witness voting decisions on your behalf, simply visit https://steemit.com/~witnesses and type in "surpassinggoogle" in the second box for proxy.