First of all, I'd like to thank every participant on the 11th Steemit Culinary Challenge for stepping it up! Our guest judge bots maker - @felixxx, have really helped make this successful for choosing the Cheese less burger theme. Thank you, too @felixxx! So who won?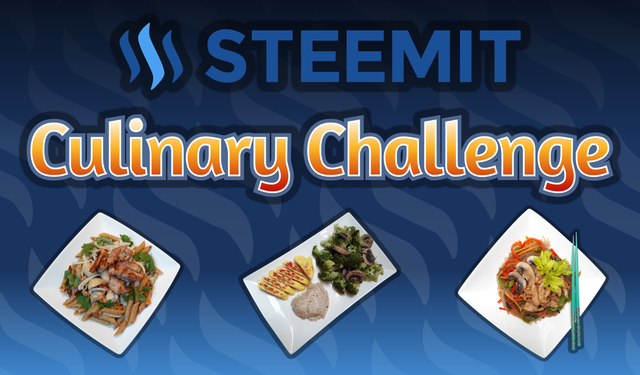 A THANK YOU shout out for the Steemit Culinary Challenge Logo to @oaldamster!
Let's look back at what @felixxx gave us for his criteria for judging.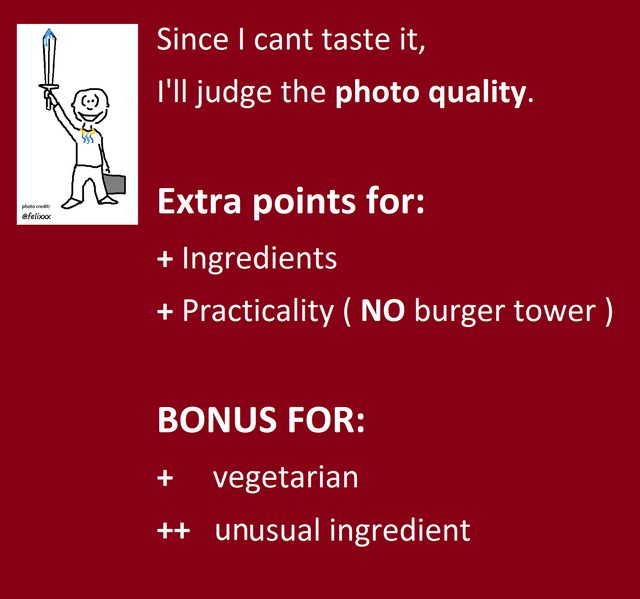 ---
---
Special thanks to @vegascomic for the trophy design.