My Reading Log: Interesting Stuff From the Past Few Days (2018-08-31)
I keep track of any posts on the Steem blockchain which I've found worth reading. Here's the stuff I've enjoyed over the last few days.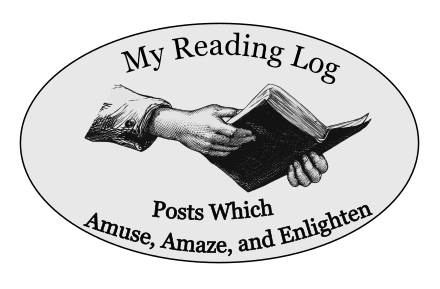 Happy reading!
STEM
"I once joined a lady in the cultivation and curing (drying) of Tobacco plant somewhere in Benue state Nigeria few years ago. We sometimes join the local farmers to their farms and purchase the plant which we…"
---
by @olasamuel
"We will be talking about the recent study of how degrading plastic produces greenhouse gases, as it was published in PLOS ONE titled "Production of methane and ethylene from plastic in the…"
---
by @delta1512
"You expect your phone to work and continue working right? And if it breaks, you don't lose much, maybe some photos and some messages (this is definitely an exaggeration). Well what if your phone could warn you when something is about to break or go…"
---
by @valth
"Cobras are one of the most widely known venomous snakes in the entire world, with lots of cultural references even far away from where they typically belong. The largest species of cobra is called the forest cobra (Naja melanoleuca), and this snake is…"
---
by @lemouth
"After a (well-deserved) break of three weeks, it is time to restart the year with some physics. I discuss today a scientific article that I have recently read, addressing dark matter. By the way, for those…"
---
"The researchers at the LHC in CERN have now achieved a small sensation after 6 years. They've detected the disintegration of the Higgs-Boson into Bottom-Quarks. The results of this experiment solve another piece of the puzzle, which brings the confirmation…"
---
"Hey Nikola, I've read your previous post about AI, it's so nice... and I understood everything about the agents... man, those agents are niiiiice man, will you write some more nice sequels? Man, that would be soo niiice!
Of course I will!
I wrote about…"
---
by @aximot
"What force determines the spin of a cyclone? This question cannot be answered correctly, without referring to the "Coriolis force", mentioned by and named after Gaspard-Gustave de Coriolis (1792-1843). It was already derived correctly from Pierre-Simon…"
---
"The mysterious coasts on Mars
About three billion years ago, large amounts of water probably had covered the surface of our red neighbor planet, Mars. Among other things, various geological formations in the northern lowlands speak for themselves, which…"
---
by @teemike
"The drive to end outbreaks of diseases has gained worldwide attention over the years. Kudos to many Government and Non-Governmental Agencies who have joined hands to eradicate many life-threatening diseases. However, there seems to be some diseases that…"
---
Codin and writing about codin
by @didic
"I've been moderating posts in Utopian's Blog category for a few weeks now, and I have some thoughts, some tips and suggestions for writing great posts. Or, at least, for avoiding common pitfalls. This post is also going in the Blog category, so I'm kinda…"
---
by @emrebeyler
"At Utopian, we have a different kind of metrics to score a contribution. One of them is about commit messages. And I generally have to score low or average on that question.
Why developers should write good commit messages?
It will help other…"
---
by @utopian-io
"Utopian.io empowers Open Source by connecting open source projects with professional contributors and facilitating contributor rewards. Whether you are a developer, content creator or just a creative mind, Utopian.io is here to help you succeed and improve…"
---
History
by @agmoore
"In 2008 Satoshi Nakamoto 1 published a whitepaper, Bitcoin: A Peer-to-Peer Electronic Cash System, in which he describes a new sort of currency. The first sentence of the paper contains the word 'trust'. 'Trust' appears again in the second…"
---
" During a two-month trip to various parts of Venezuela, we finally got to Gran Sabana.
Enchanted by the beauty of the landscape, mineral wealth, bio and geological diversity, it seemed obvious that this place deserves a special mention...
Gran Sabana,…"
---
by @kalemandra
"I have been attracted by ancient cultures since my childhood. More than 10 years ago I worked on excavations as an archaeologist assistant. I've made drawings of hundreds of artefacts for the museum database where I worked. Most of the objects were from…"
---
by @ravenruis
"Rightly or wrongly, the decision was made to execute Louis Capet, which was carried out on the 21st…"
---
Geekery
by @chickenmeat
"Who doesn't want a Life Size Hulk Bust to display in their house? C'mon humans. You know you do. Well Sideshow Collectibles is just the company to gear your wishes. This 1:1 scale bust of Grey Hulk reaches 26" tall and weighs a ton. Ok not literally a ton…"
---
by @anonimous
"ink on paper
2B pencil"
---
by @techblogger
"Have you ever seen something as cool as a wrist computer? Man oh man, how did I miss this! The potential for getting things done with a beauty like this was incredible!
Dubbed as the smartphone of 1984: this took…"
---
by @xyanthon
"Fresh from the sketchbook! It's been a while but there has been a lot going on. At any rate, I've been doing a lot of game design and writing projects so not a lot of art, and nothing I can really share just yet, but I do have some new concept sketches.…"
---
by @adelair
"Good day everyone! I'm back once again. I have here one of my character illustrations for the game "Alessia".
Desert Elves have dark brown skin and are often dressed in Arabic styled clothing for desert climate. Within the mind of any sentient being lies…"
---
by @phoenix32
"Like many of my stories, I found myself toying with a new tech toy. The seminary issued iPads to us, and I immediately cradled it in my ever-so-gentle-and-loving hands, bestowing upon it the royal treatment that I so often give to the computing technology…"
---
by @volderhein
"Someone was up to the task and finally decided to do it. Someone is bringing a classic we've all really been missing in our current gaming sphere since the last game in the trilogy came out in…"
---
"As a result of recent discoveries, our red neighbor planet was also a bit blue in former times. A suggestive ocean margin, dried-up large river valleys and various sediments suggest that Mars was a long time ago quite similar to the young earth. However,…"
---
by @gooddream
"If you are not my age it is absolutely impossible for you to you understand how much this game was both incredible for me as a kid and also horrible as me as a person now.
Before anyone gets worked up i want you to understand that this was 1983 or maybe…"
---
"You know you're a nerd when you try to learn how to write in Elvish!😆
Yesterday I was looking through images to continue with my landscape studies. Then I had the idea of using images from the Lord of the Rings film as…"
---
by @makerhacks
"Anyone following my Twitter feed recently will have seen my love for Adafruit products.
Here's the 2.2" TFT screen.
It might only have 320x240px resolution, but as any 1980s…"
---
by @makerhacks
"I am in the fun position of having a Raspberry Pi project to build for my day job. It brought to light a familiar challenge of how to trouble-shoot and connect to headless Raspberry Pi boards when you don't necessarily know the host or IP address.
Instead…"
---
" It's that moment we've all been waiting for...
This video is a (semi) brief introduction to the gameplay that was released a few days ago in preparation for the tournaments that should be taking place in a few short weeks.
Everything is amping up.…"
---
"ClayFighter was released for the Sega Genesis in 1994, about a year after the original Super Nintendo release. Fortunately, the Genesis version was just as good. In an…"
---
by @manthos
"Hey guys, here is some update showing some of the game's assets I been working on!
Created with zbrush for sculpting and retopo and uvs and then substance painter for texturing and exporting on UE4. Some stills are rendered in…"
---
Big beautiful world
by @landoflight
"Hello Everyone!
I love every part of Scottish Highlands and I couldn't just choose one as they all have their own character and micro climate. I especially love mountains in every way, I love seeing mountains, I love to photograph them, hike the mountain…"
---
by @slowwalker
"I headed for Booyeo city with some despair on my latest tour for finding out traces Baekjae dynasty in the old temples.
The reason I headed for Booyeo city was just walking around this last capital of BaekJae dynasty.
On the way to Booyeo city, I dropped…"
---
by @for91days
"When thinking about Switzerland, the images which usually come to mind are the romantic scenes country life, beautiful old architecture, cheese and chocolate every where. But for me, the most exciting thing about the country is the sheer numbers of…"
---
Tiny beautiful world
"I've been learning about closed ecosystems lately and did a few experiments.
Browsing the web I found amazing terrariums made by other people and it amazed me how incredible plants are and how they can thrive in such a little space.
I sealed my jars a few…"
---
Movies
by @derosnec
"Storyboarding is the key to translating a written script into a visual medium. Let's talk about the benefits and some of the practical uses for them!
Video Transcript:
Hello! I am the artist known as DEROSNEC,…"
---
by @gooddream
"This movie didn't even manage to recoup 20% of its budget and nearly ended the career of director Kathryn Bigelow - who has since gone on to win an Oscar. Despite having James Cameron involved in both the writing and production, this film kind of came and…"
---
Steemitself
"We all know Steemit.com is not advancing as fast as we would like and it seems clear Steemit Inc is more focused on the blockchain side of the platform than the UI, and that's fine.
There are other options available, and in time there will be even more. …"
---
by @paulag
"A few months back I posted about a creating a Contribution Score that would score STEEM Accounts with a value based on engagement and activity on the block. An…"
---
"No, the SMT protocol is not released. That is still slated to go fully live in March.
However, yesterday it was announced that Steemians now have smart contract capability available to them while also being able to create their own tokens.
It is…"
---
by @artopium
"Steemit has an entire culture One has to navigate if they hope to make Steemit work for them. What makes matters difficult for newcomers is that this culture is ever…"
---
"We are starting to notice different projects that solve problems on the STEEM blockchain that many view being overlooked by the Steemit development team. This is the beauty of blockchain, anyone with an idea can get a project off the ground and hang it on…"
---
by @abh12345
"Suffering a bit with my first cold of 2018, damn tourists :P It's easier to consume content than produce it feeling crappy, but having read more on User Authority today, I have some more thoughts to share. (Previous post on the subject 25 days prior to…"
---
by @igster
"What would Steem's trending list look like if it weren't full of promoted posts? That's a question that finally can be answered.
Introducing just another Steem Frontend but with a twist
Let's first step back and think what Steem blockchain offers us; a…"
---
Growing stuff
"We have two walnut trees in our front yard. One is about thirty feet high and the younger one is about twenty feet.
The younger is looking a little straggly the year.
But what is interesting is what's coming off the big tree. We get a pretty…"
---
FOOD
by @ruth-girl
"Hello there! I know I rarely make cooking posts, but today I woke up to find my grandma on the balcony making trahana and I thought it would be a good idea to share some shots of the process with you.
For those who don't know it, trahana (τραχανάς) is…"
---
by @jackdub
"The first batch of garden preserving includes fresh packed sweet and dill pickles. With the overflow of cucumbers, I will soon be attempting fermented, and alternate ingredient pickle batches.
Cucumbers to be preserved as Pickles
The cabin terrace garden…"
---
NOT FOOD
by @rt395
"Bacon Opal is a unique stone, the combination of wavy white, pinks & reds gives it the appearance of bacon when cut. I've been trying to get my hands on…"
---
Apiary is not at all about growing apes, although it is a bit airy
"Hey everyone, WOW what a cool plan this is? Bee-keepers, are you out there? I would love to know your thoughts on this idea? We recently visited a bee-hive factory check out my blog here…"
---
So, what's all this then?
My goals here are to foster interaction on steem and provide visibility for good content.
Why not just resteem
This is basically a UI issue; I've noted in my feed that some great accounts which resteem dozens of times a day tend to drown out other posts. Until there's a way to separate author-content from resteems in there general steem-verse (i.e. on Steemit), I don't like resteeming much.
Criteria and format
The only real criterion I have is that the article should be something I was happy to have read. Ideally, it would be recent enough to still be active for 3 to 4 days after I post. A few other other things:
There's no restriction on category, though I tend to read more STEM/nerdy stuff
The list is not exhaustive
If I left you off, it's not because I don't think your post was worth reading
I'm still figuring out how to arrange topics
Post order is like the point system on 'Whose Line Is It Anyway' - meaningless
If you're a prolific author, I might only list one post in full format, then mention others.
If I post your stuff a lot, I may leave you out from time to time to make room for others.
If time allows, I may provide commentary on posts, but right now I'm letting them stand on their own merits.
Artists! I'm trying to post your art in such a way that people can see enough of it to know if they want to follow the link. I definitely don't want to just repost your stuff in full resolution. Let me know what makes you happy.
Call to Action
I enjoyed compiling this list and you can do it, too. Even if your vote counts for nothing and you have 3 whole followers, start keeping track of what you actually liked reading and let the world know about it. I don't think there's a relevant tag yet, so let's go ahead and use #readinglog. If there is a better tag out there, let me know.
Remember, a community without interactions is just a bunch of people. Comment, vote, promote, even resteem!
Copyright Info
Logo modified from CC0 material on Pixabay by OpenClipart-Vectors, and released under the same.
Preview images are from the referenced posts and source information should be contained therein. Preview text is directly quoted from post and the property of that post's author(s).