Black Oak Sword, Chapter 36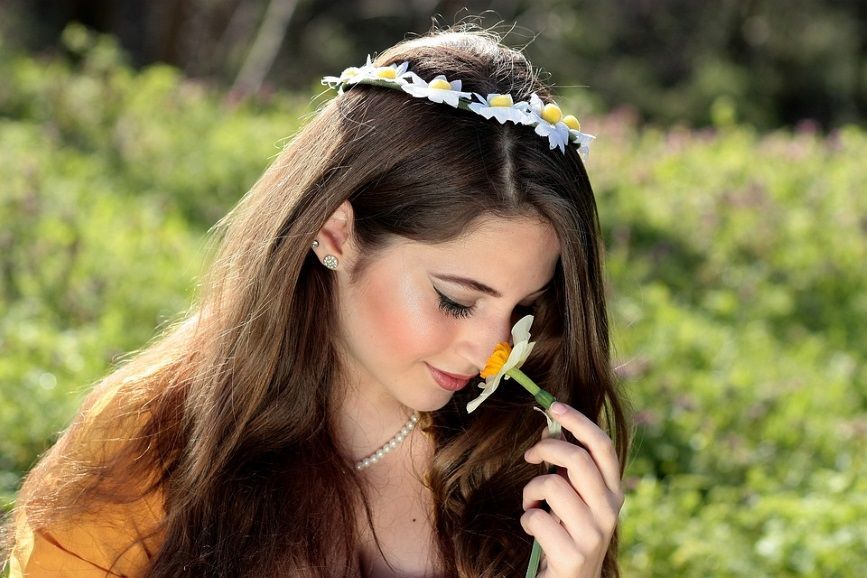 Variana sat in her room looking out the window. Her Nan sat across the room, knitting. "Will you never stop knitting?" asked Variana.
Nan looked up from her work. "Well, it does help the time go by."
Variana sighed.
"You are to meet the Prince of the North, tonight dear. It does no good to moon over what cannot be."
Variana looked over at Nan. "What, exactly, do you mean by that?"
Nan just smiled.
There was a knock on the door. The guard opened the door, and there stood a messenger. A young boy of just ten or so years, he stood up straight and announced, "I have a note for the Princess," in a high, clear voice.
Variana stood and walked over towards the boy; before she was halfway across the room, her body guard had stopped her. "Your Highness, I will gather the note and bring it to you."
The Princess turned back and sat down. Her body guard brought the note to her. It was clean white paper. Across the front was written her name in a clear hand. She slowly unfolded the note, and began to read.
"Your Majesty, I understand you have been seeking a second body guard. I would like to offer my services. If you are interested, I await your word outside in the rose garden. --W"
Her heart raced. He had returned. She folded the note carefully and put it in her pocket. She looked over at Nan who was staring at her. "I believe I shall go out and smell the roses."
She gathered up her entourage and went out to the rose garden.
As she walked the paths, her heart raced. Where was he?
Then, Wilson stepped out from behind a rather large rose. He bowed deeply. "Your Highness."
She smiled and it felt the whole world was right. "I heard you were looking for employment as a guard. Is that true?"
He nodded. "I believe I shall take you up on your offer, my services for a year in exchange for the clear title to the land of my father. You shall work out the details of my short term release from the Roc Riders until the termination of our contract, at which point I shall return to them with all my rights and privileges that I now have."
"That was my offer."
"Was?" he said.
The Princess smiled. "Is."
Wilson bowed again. "In that case, I accept."
Variana clapped her hands.
"There is one small condition."
Variana stopped clapping and waited.
He cleared his throat.
"Yes?" she asked.
"I need to return to say goodbye to Ailith and send her back to my commander. If possible, I need a letter explaining the situation to him."
"That is easily taken care of. Is that all?"
"That is all."
The Princess arranged for the letter and gave it to Wilson. "When shall you return?"
"I will tomorrow, after all is settled with Ailith."
The Black Oak Sword
Chapter 1: Part 1, Part 2, Part 3
Chapter 2: Part 1 , Part 2
Chapter 3: Part 1 , Part 2,Part 3
Chapter 4:Part 1,Part 2
Chapter 5: Part 1
Chapter 6: Part 1, Part 2
Chapter 7: Part 1, Part 2
Chapter 8
Chapter 9
Chapter 10
Chapter 11
Chapter 12
Chapter 13
Chapter 14:Part 1
Chapter 14:Part 2
Chapter 15:Part 1
Chapter 15:Part 2
Chapter 16:Part 1
Chapter 16:Part 2
Chapter 17
Chapter 18
Chapter 19:Part 1
Chapter 19:Part 2
Chapter 20
Chapter 21
Chapter 22:Part 1
Chapter 22:Part 2
Chapter 23
Chapter 24
Chapter 25
Chapter 26
Chapter 27
Chapter 28
Chapter 29
Chapter 30
Chapter 31
Chapter 32
Chapter 33
Chapter 34
Chapter 35
**AUTHOR'S NOTE: You may notice I just substituted Ailith for Aella--I finally made the leap because I think the name fits her background and cultural heritage better.
© 2017, Stone Golem Publishing, All rights reserved--no part of this may be used without express written consent.
**All pictures used are labeled for reuse. They come from Pixabay
Follow @bigpanda for more flash fiction.