My Advent Calendar – 22 Dec – Time to wrap the Chrissie pressies!
Time to gather together gifts, wrapping paper, gift labels, sellotape, put some music on and get wrapping.
There aren't as many to wrap these days as when my eight nieces and nephews were young. But they are starting to have their own families now. As I've mentioned before, I've bought books for @andysantics48's three grandchildren. Yes, even the four month old gets a "snugly book".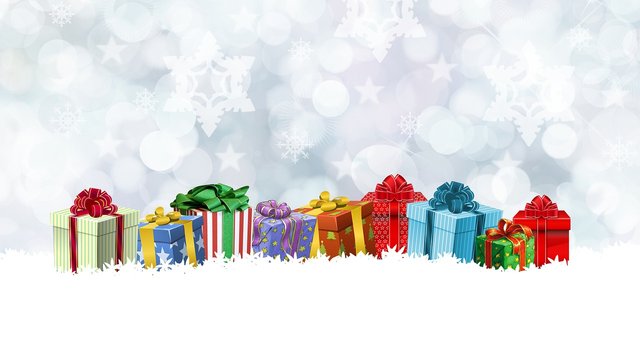 But despite having less, I still managed to make a song and dance about it. I could have sworn I bought some new rolls of wrapping paper earlier in the month, and put them in the spot we keep our rolls of wrapping paper. But as I gathered everything up, at 5.30pm, all I found was a few dregs from last Xmas. So I had to put some shoes back on and zoom down the road.
Luckily Paperplus is open till 7pm, because they're the local Lotto agent…
Finally back and organised. Jeepers, wrapping paper is dear! But needs must. Music on and away we go.
The ghost of Christmas past
Wrapping the Christmas presents always reminds me of my Grandma. By the time I was at high school, her arthritis was starting to make it difficult to wrap presents. So a few days before Christmas, I would walk down to her house for our Xmas ritual. I would sit at the kitchen table, wrapping, while she visited every corner of the house to retrieve all the goodies she been secreting away for us all for months.
I've mentioned this before, in a post a couple of years ago, which I called My Grandmother's Legacy and where I talk about some of the ways she impacted my life.
She left us 36 years ago, but Christmas is still the time she is most remembered.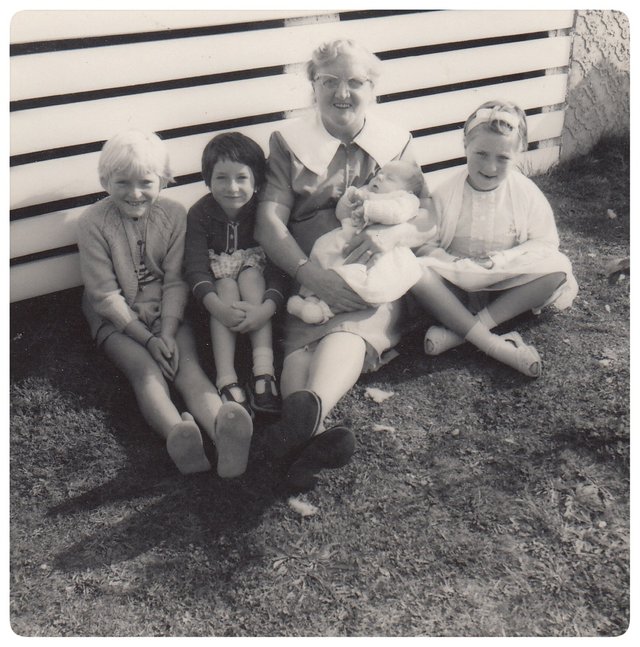 Here she is holding my baby brother, with me, my cousin and a friend. I'm the one with the lopsided haircut.
It's getting late, so keeping it short and sweet tonight. Is your wrapping done? See you all tomorrow xx.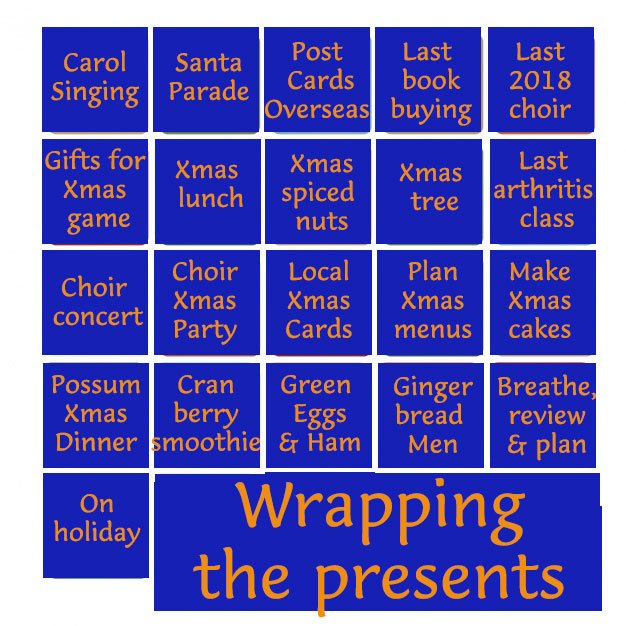 • Day 1 – Carol singing with the NZ Symphony Orchestra
• Day 2 – Kilbirnie Santa Parade
• Day 3 – Posting overseas Xmas cards & a Xmas themed exercise class
• Day 4 – Last minute book buying
• Day 5 – Last choir rehearsal for the year
• Day 6 – Choosing gifts for the Xmas game
• Day 7 – Xmas lunch with my exercise class
• Day 8 – Xmas spiced nuts
• Day 9 – Xmas tree time
• Day 10 – Last arthritis class for the year, and a sugar free brownie recipe
• Day 11 – A choir performance
• Day 12 – Taking marinated chicken wings to the choir Xmas party
• Day 13 – The NZ local xmas cards & some e-cards
• Day 14 – Planning the Xmas menus and best dessert ever
• Day 15 – Making gluten & sugar free Xmas cakes
• Day 16 – Xmas dinner with the Possums
• Day 17 – Cranberry smoothie & other nourishing Festive breakfasts
• Day 18 – Green Eggs & Ham
• Day 19 – Gingerbread men
• Day 20 – Stop, breathe and plan
• Day 21 – Starting our stay-cation
Thanks for reading
Photos by me.
Follow me for more health, nutrition, food, lifestyle and recipe posts. For an archive of 2016 & 2017 posts, by category, see my last post of 2017.

Contact me in SteemitChat to ask about one on one nutritional coaching or EFT (Emotional Freedom Technique) sessions by Skype. (Then put a comment on my most recent post, so I know to find you.) Steem, other altcoins or Paypal accepted.