My Advent Calendar – 10 Dec – Last arthritis class, and a sugar free brownie recipe
Today was the last class with my Monday ladies and one gentleman. There's not a lot to say about that, though I might share one last Xmas song with you. So it's a good opportunity to share the keto, sugar free brownie recipe I mentioned at the weekend.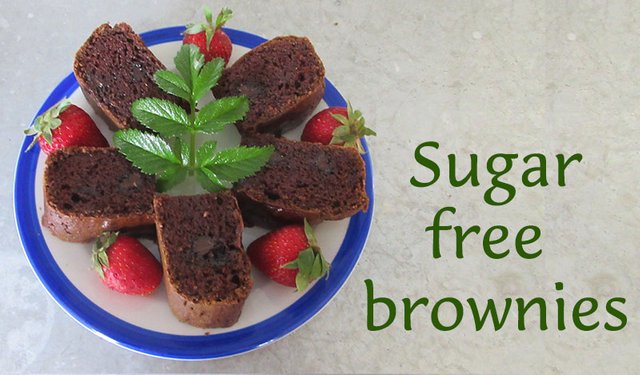 So first of all, I need to share the recipe that I was trying to make a few months ago, that turned into brownies. It was a recipe for Keto Flourless Chewy Double Chocolate Chip Cookies which sounded divine. Unfortunately, at the point where I should have had a dough, I didn't – I had a cake mix. So I lined a swiss roll tin with some baking paper, slopped it on, and threw it in the oven. When it came out, it was like a flat brownie. So I just abandoned the idea of cookies…
Next thing I need to tell you is that I changed the sugar free sweetener and cut it back drastically, since we're not used to very sweet baking any more. The recipe calls for confectioners erythritol, which I didn't have, but I did have an erythritol / monkfruit blend called Lakanto. I cut it back from 2/3 cup to 3 tablespoons. Most people will need a bit more than that. I also make a 1.5 times mix, and bake a fatter version.
Before we get started let's put some music on for you to listen to while reading. Here's one I don't think I've ever shared before. Not specifically a Xmas song, but a song of praise, so it gets slotted into our routines at Easter and Christmas. From 1960, P J Proby, live on UK television, with I Believe.
Ingredients
• 3 eggs
• 3 Tablespoons water
• 1 x 300gm jar nut butter – I use an almond, brazil and cashew blend, but the original was almond
• 15gm raw cacao or cocoa powder, sifted
• 25gm (just over 3 Tbs) Great Lakes collagen hydrolysate – this replaces the peanut butter powder in the original recipe, so feel free to use that instead, or maybe another protein powder
• 3 Tablespoons Lakanto – feel free to increase anywhere up to 2/3 cup
• 1 teaspoon vanilla powder (or use extract)
• 1 1/3 teaspoons baking soda, sifted
• 50gms sugar free dark chocolate baking bits
The Process
First beat together the eggs and water till frothy. If you're using a liquid vanilla, add that here too.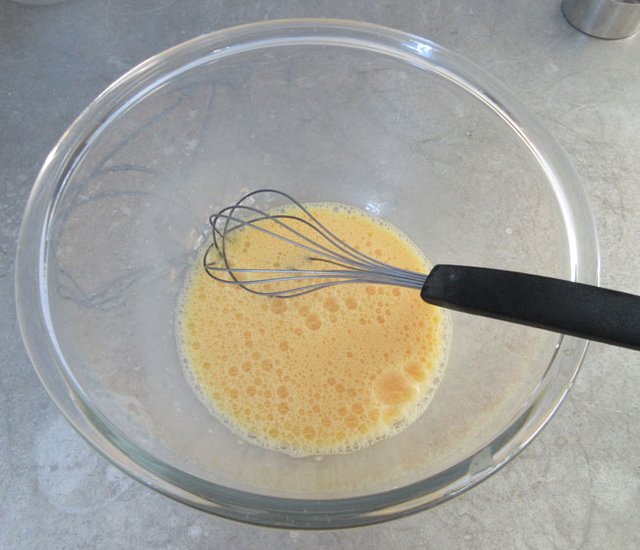 Scrape the nut butter into the bowl and mix some more, till it's completely smooth.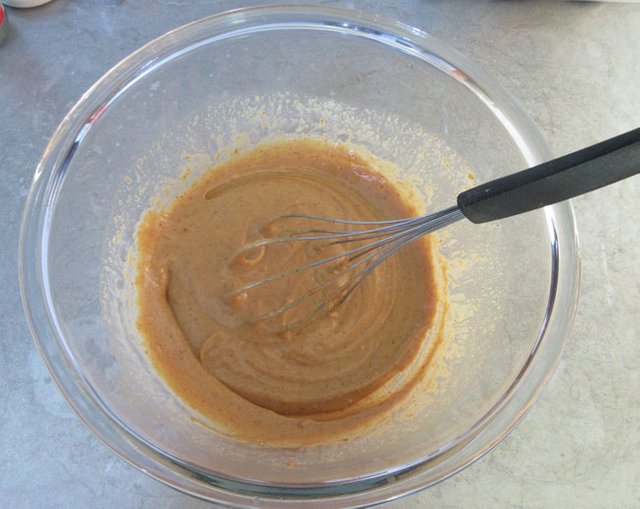 Mix the rest of the ingredients together in a smaller bowl.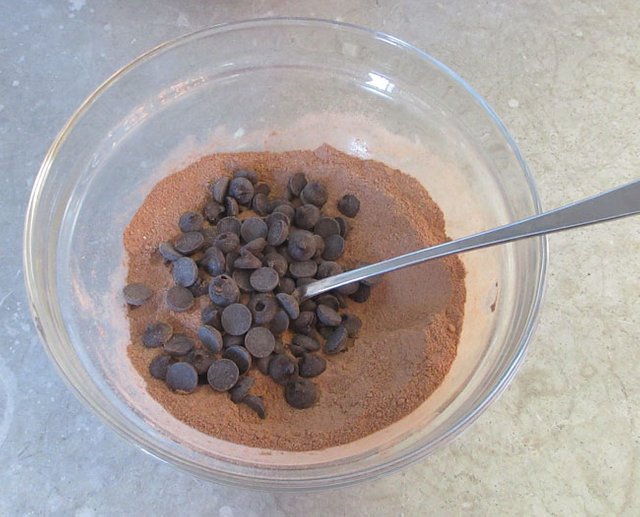 Mix them into the wet ingredients. (See, that's cake mix, not dough, right?)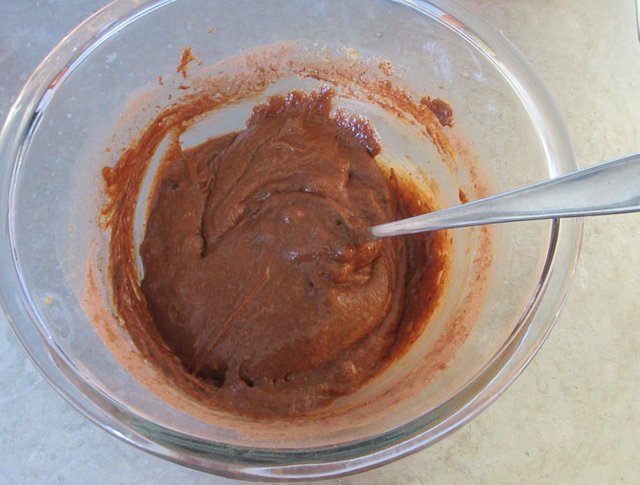 Line your cake tin with baking paper. I use a 20cm x 15cm glass rectangle. Spoon in the mix and bake at 175C for about 30 mins, testing with a skewer to see when it's done.
While that's cooking, let's change the music. I've shared this before, two years ago, but it was the last song of my last arthritis class of the year, so we're going to have it again. And because @andysantics48 and I love Pentatonix, and that's reason enough. Here they are with Joy To The World.
You can see I've left it quite plain this time.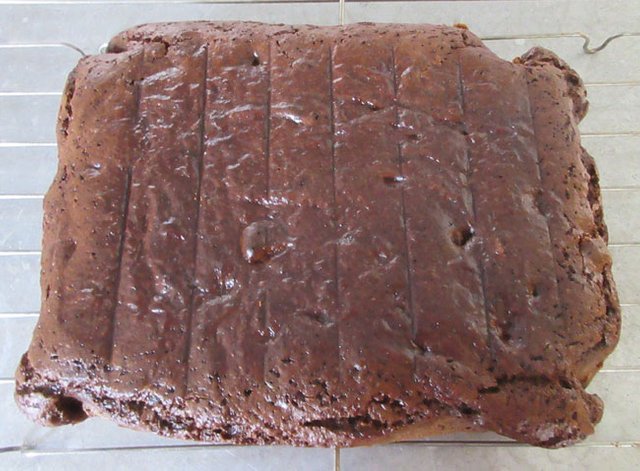 But you could jazz it up with chocolate icing (frosting) or just more melted chocolate. Or it might be nice cut through the middle and filled with whipped cream.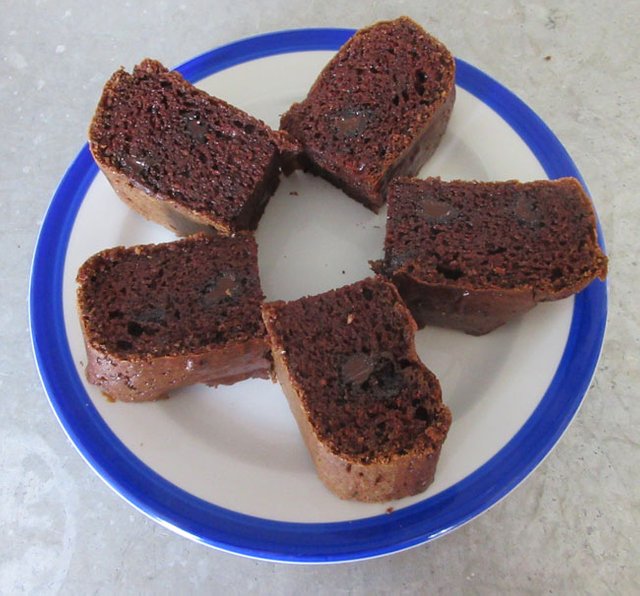 One way to make it look Xmassy is to garnish with strawberries, and in this case, I nipped a bit off an angelica plant in our back yard.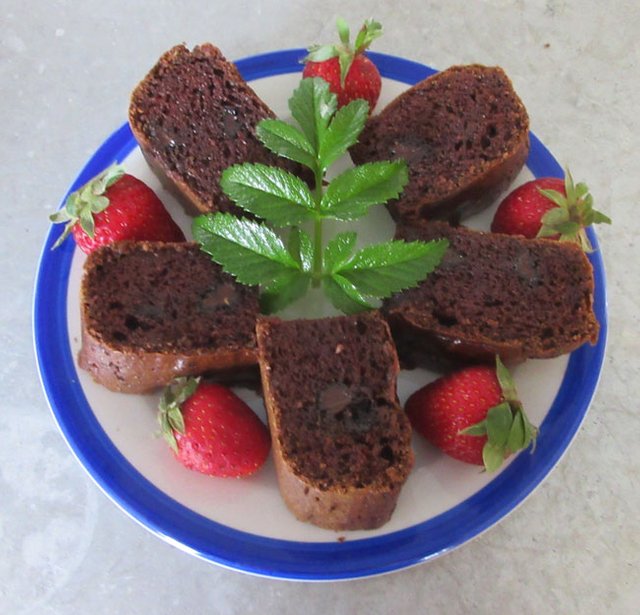 But I might make some for Christmas Day, and I have a different idea in mind. I have some star shaped silicon muffin moulds winging their way to me, so I might use those. Then I might mound some whipped cream on top of some. For the members of the family who like marzipan and are not watching their calories, I might push a little chunk of marzipan into the batter. Or maybe just a raspberry poked into each one.
I'm also thinking I'll add a little (just a little) maple syrup to the Lakanto sweetener, to make it more family friendly, without adding a huge carb count to each muffin.
What do you think? Any of those ideas appeal?
My final vision is a platter with star shaped brownies, bite sized christmas cake muffins (and yes, that recipe's coming up), maybe some macadamia raspberry mini muffins and slices of marzipan. And two of those @andysantics48 and I will be able to eat with a clear conscience.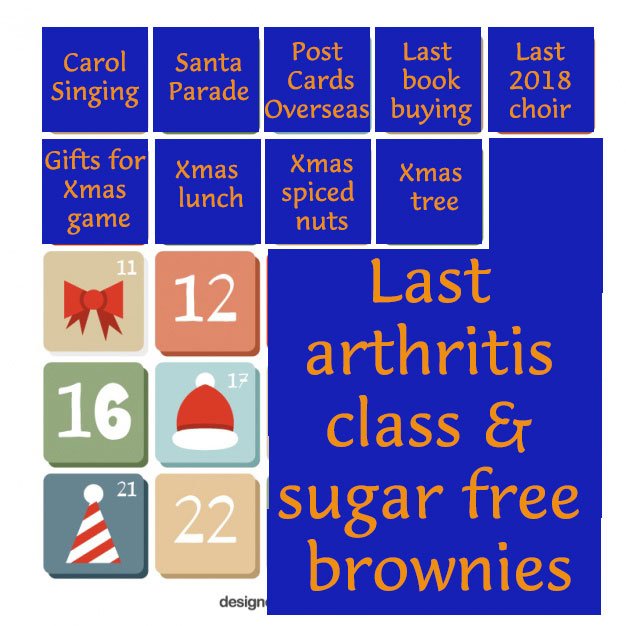 • Day 1 – Carol singing with the NZ Symphony Orchestra
• Day 2 – Kilbirnie Santa Parade
• Day 3 – Posting overseas Xmas cards & a Xmas themed exercise class
• Day 4 – Last minute book buying
• Day 5 – Last choir rehearsal for the year
• Day 6 – Choosing gifts for the Xmas game
• Day 7 – Xmas lunch with my exercise class
• Day 8 – Xmas spiced nuts
• Day 9 – Xmas tree time
What will Tuesday bring?
Thanks for reading & listening
Photos by me. Videos from Youtube.
Follow me for more health, nutrition, food, lifestyle and recipe posts. For an archive of 2016 & 2017 posts, by category, see my last post of 2017.

Contact me in SteemitChat to ask about one on one nutritional coaching or EFT (Emotional Freedom Technique) sessions by Skype. (Then put a comment on my most recent post, so I know to find you.) Steem, other altcoins or Paypal accepted.