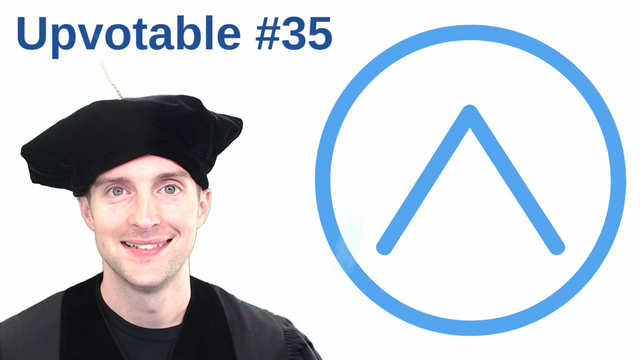 Enjoy a love story, adopt a dog, discover a Steem meetup in Colorado on Saturday, explore the river in Vancouver, see the sweet experience of Steemit, hear the story of mom explaining her bisexuality to her children, skate with NHL players, get into biodynamic gardening, win the race of life, value our Steem rewards fully, and find new authors to follow in upvotable 35!
Steem Meetup in Colorado Saturday!
Make Upvotable 36!
---
To receive tips and get featured in upvotable 36, would you please join us by:
Submitting posts in the comments that you love and think we should all read. I prefer posts with lower payouts by authors not included in other curation projects which consistently are making an outstanding effort on behalf of all of us on Steem.
Reading the posts submitted by others!
Upovting the comments that feature the best posts submitted by others.
Reply to the comments with the posts you enjoy the best because this will help me decide which posts to read also?
Earn $10 SBD for getting a post included as a referrer and usually as an author along with an upvote!
Thank you for reading this post because I hope it helps all of us as authors, comment makers, and upvoters to enjoy our experience on Steem together and earn rewards that are enough to motivate us to keep contributing!
Love,
Jerry Banfield
Shared on
PS: This post today is a part of my service as a full time witness for Steem! Witness votes are the most important votes we make on Steem because one vote for a witness lasts indefinitely! Would you please make a vote for jerrybanfield as a witness or set jerrybanfield as a proxy to handle all witness votes at https://steemit.com/~witnesses because when we make our votes, we feel in control of our future together? Thank you to the 1012 accounts voting for me as a witness, the 237M VESTS assigned from users trusting me to make all witness votes by setting me as proxy, and @followbtcnews for making these .gif images!

OR