❤🌍Come Wanderlust Through the Magic Island, Bali With Me! 🌍❤
In honor of Earth Day let me show you some of our gorgeous planet, starting right here in the island paradise of Bali, Indonesia!
---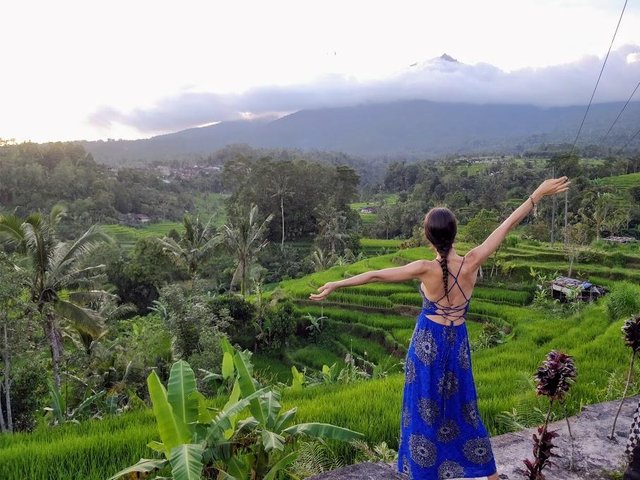 ---
As you might have noticed, I spend a lot of time in my kitchen, in my house which means leaving the wondrous island I live on, waiting (and begging) to be explored!
Now, I know you all know what a wandering soul I am having been roaming the world for almost 5 years but Bali is special to me and the reason I got a home here.
See, in Bali being at home is not a problem because inside is outside and outside is inside as there are usually not very many walls in the architecture, leaving a very open concept meaning I'm basically outside all of the time! 😉
I'm always leaving and going other places to do the whole wanderlust thing but there is so much to the island here that I haven't seen so I decided to head out to the hills!
Come along with me!
---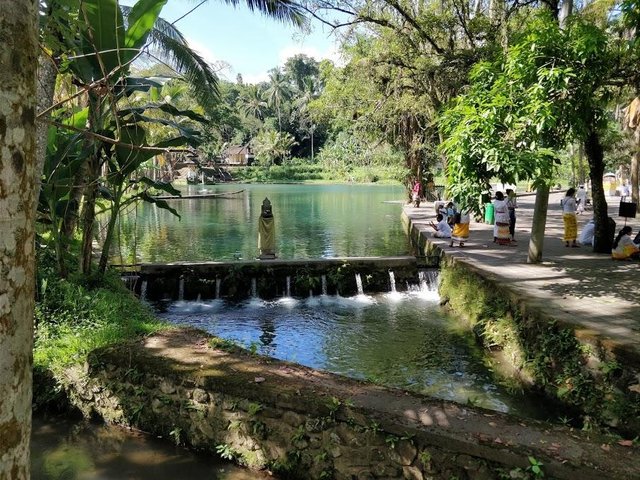 ---
On my way out to the West coast to catch what are some of the most incredible sunsets I have ever seen in the world, I passed by this temple. Temples are very common in Bali so you'll find them everywhere but they all have their own uniqueness to them.
---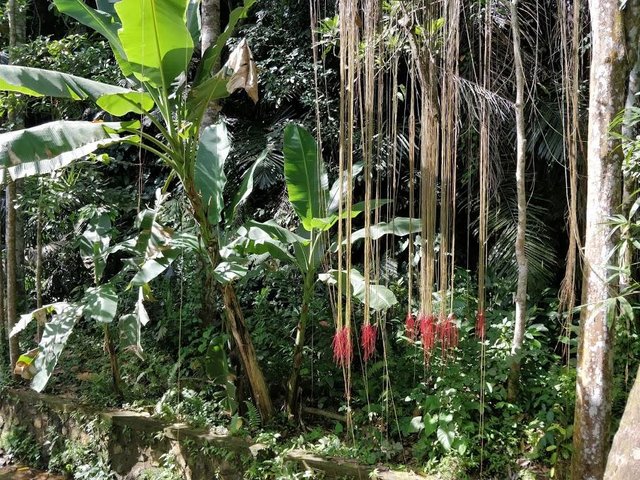 ---
As I was trying to get a closer look at the ceremony going on, I found these Avatar looking plants that are pretty common here but never fail to take my breath away! Aren't they magical?
---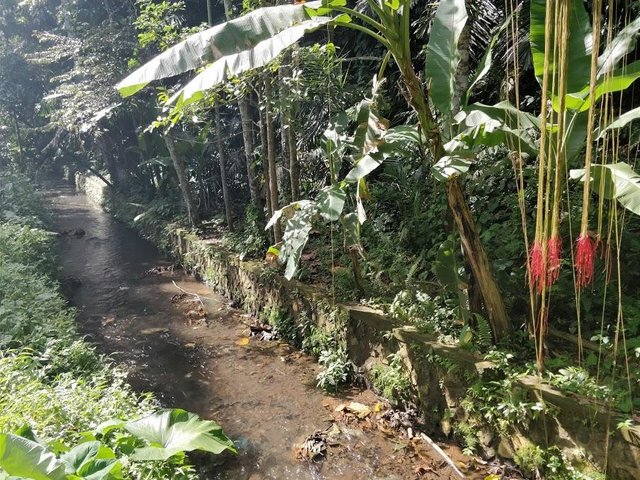 ---
Crossing a make-shift bridge across this water and under the hanging Avatar plants, I made it to the other side of the water so I could watch without disrupting the ceremony!
---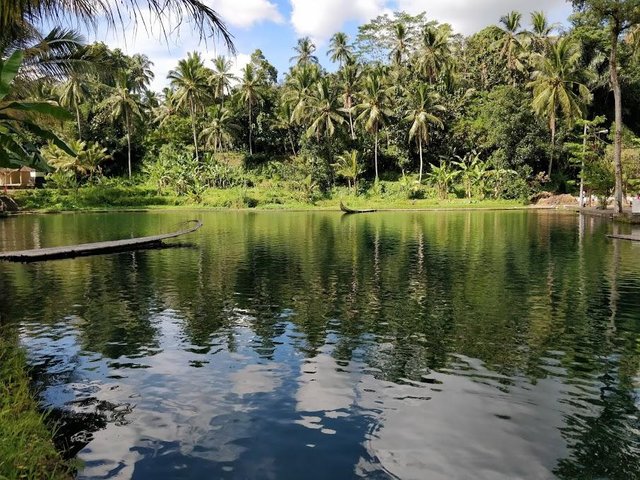 ---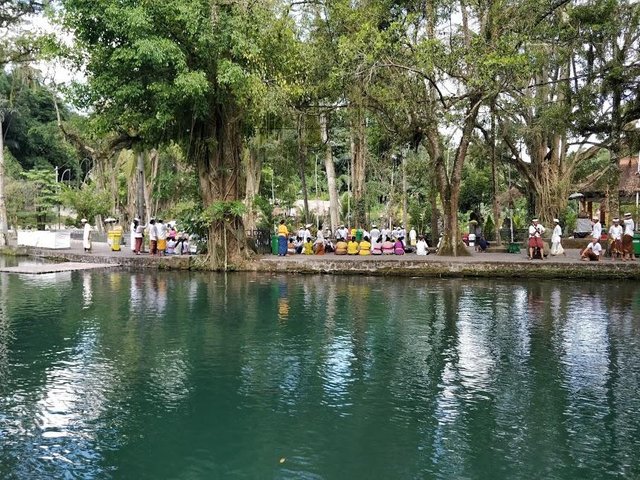 ---
The water was so beautiful, I found myself lost in it. Looking at the reflection of the palms and hearing the chimes of the instruments across the water as the Balinese sung their prayers.
---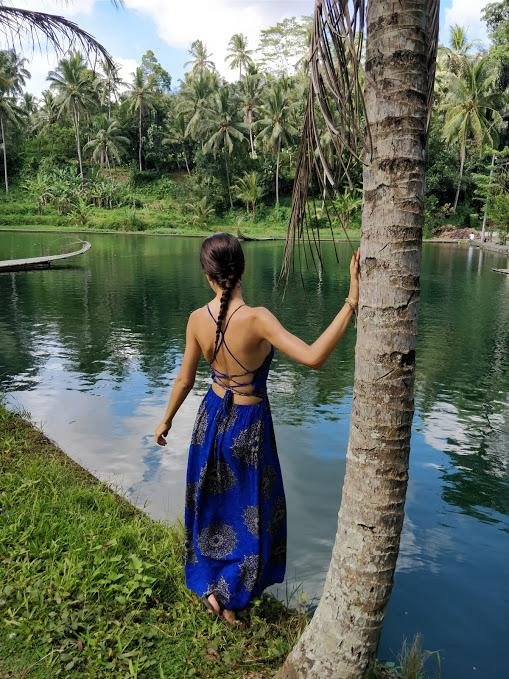 ---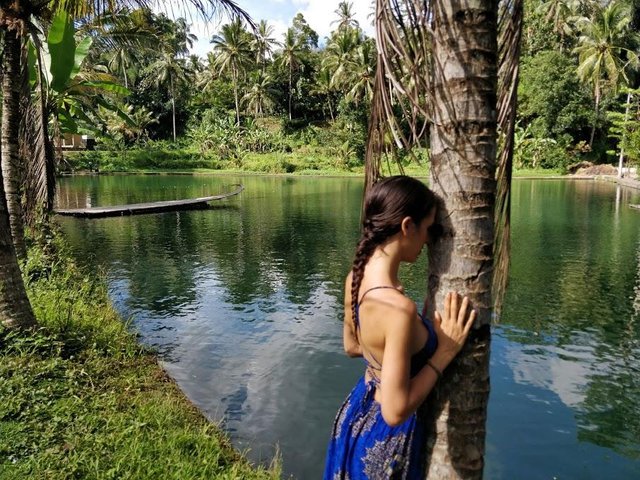 ---
Do you ever just stop to hug a tree?
Trees are powerful allies to us in this crazy world we live. They will definitely accept a hug anytime and hang in that grasp long enough, you might even feel better than you'd ever imagine!
Hugging trees is a ritual for me. I appreciate their beauty and their effort they give to us by cleansing our air. Plus, they make the best friends, they'll never tell your secrets ;) That's nature therapy!
---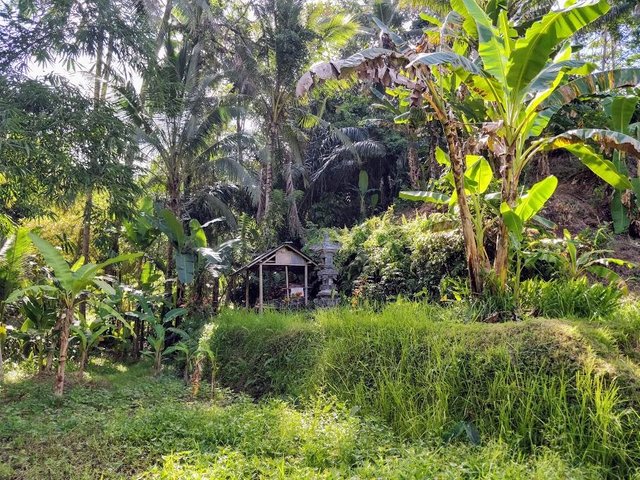 ---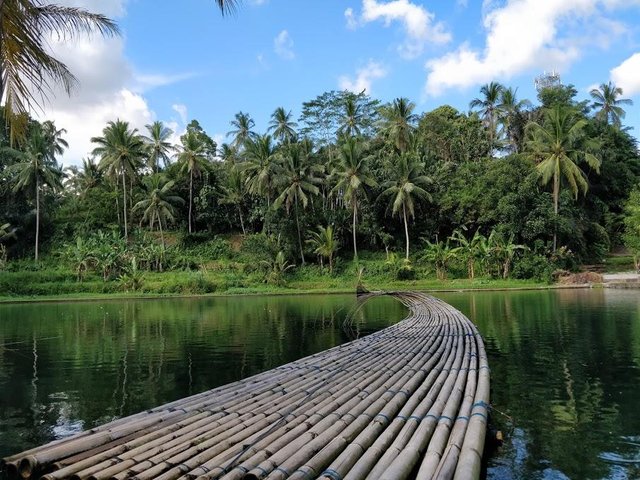 ---
This is actually a raft on the water, I wish I could have shown you what it looks like glazing across the river but I didn't know how to make it go ;)
---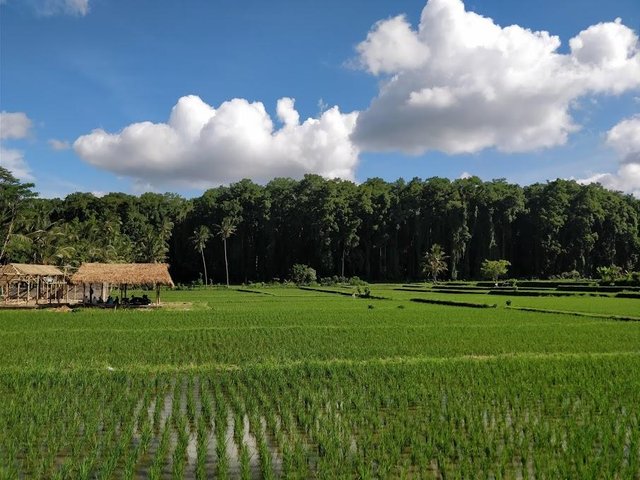 ---
Not too far away from the temple on the way, chasing the sun I had to stop and admire these trees shooting out on the horizon. They come as a shock from the rice fields in front of them and command tremendous attention with their towering power and magic lurking within.
Know what hides in these woods? MONKEYS!
---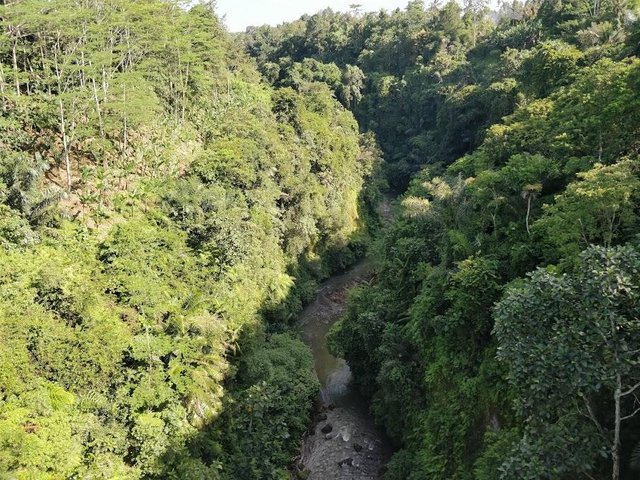 ---
The way to the West is through the forested fields and how do we get from one side to the other?
A massive bridge through the valley!
---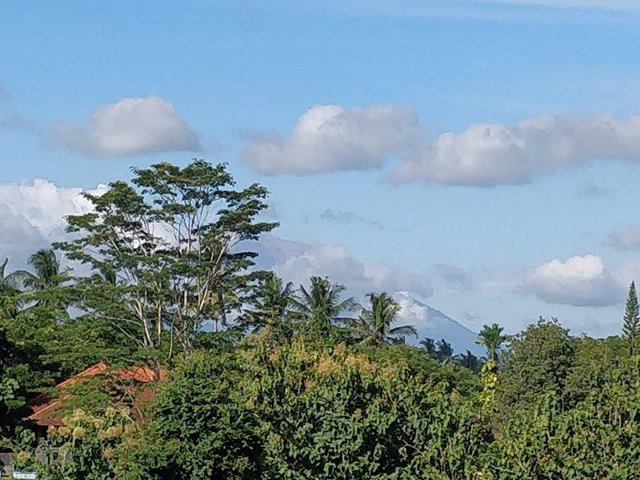 ---
A little bit of zoom standing on the side of this bridge gives us a quick peak of one of the active volcanoes here!
Can you see it?
---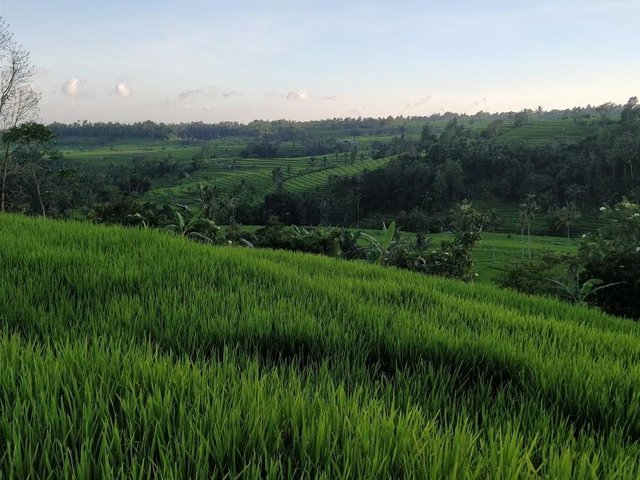 ---
After the huge trip through the majestic nature Bali offers, I finally made it to the sunset spot.
---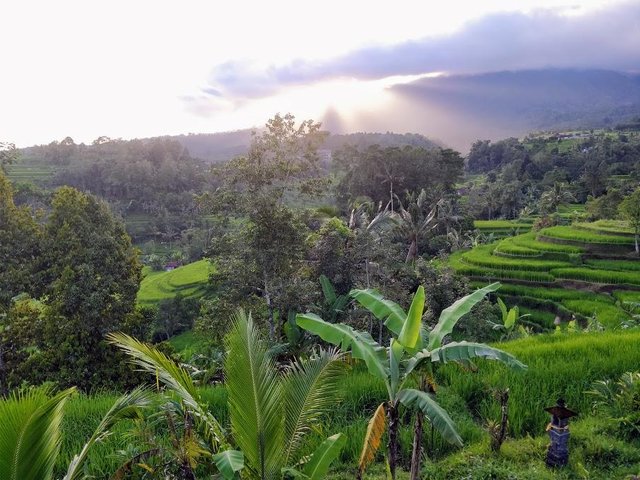 ---
These rice terraces are incredible! Definitely worth the drive!
Look at that view!
Best part? Hardly anyone around!
---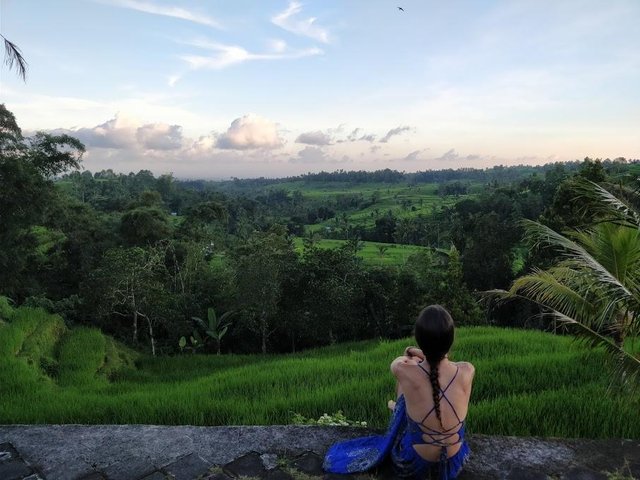 ---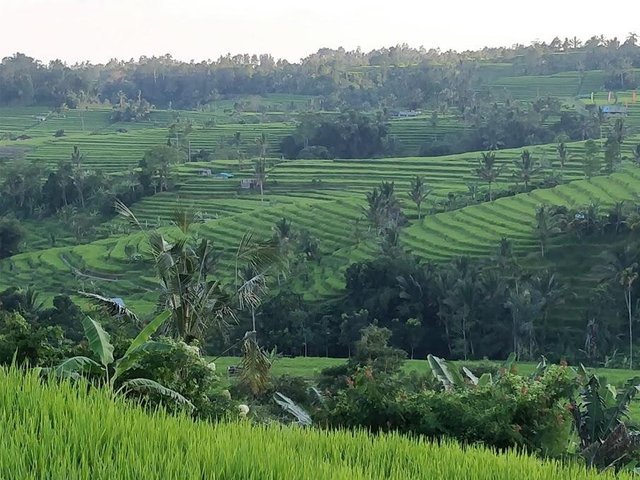 ---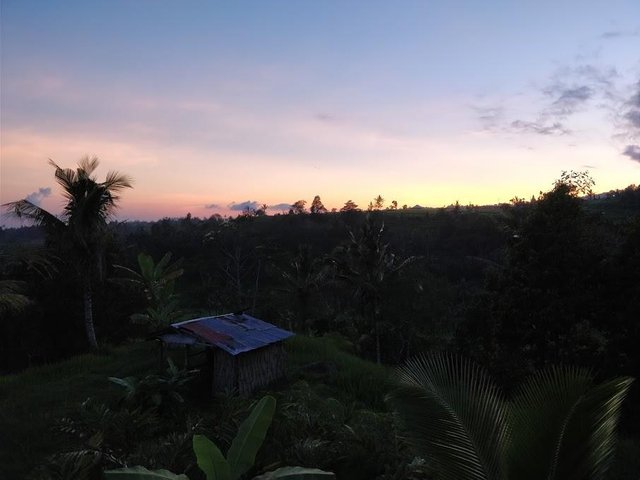 ---
I might just have to buy this house so I can get these views everyday! =D
I hope you enjoyed Bali! It's such a dream living here that sometimes I forget how fortunate I am to have this nature all around me!
Luckily, I have you to share it with! ;)
Let's travel again together soon! ❤
---

My heart's in charge here. I write about what I feel in the moment. What inspires me, what drives my passion. Here are some of my recent additions:
---
💁Want to Stay in the Loop? AUTOVOTING Can Make Your Life MUCH Easier!💁
Your dream has come true- NEVER MISS a post again!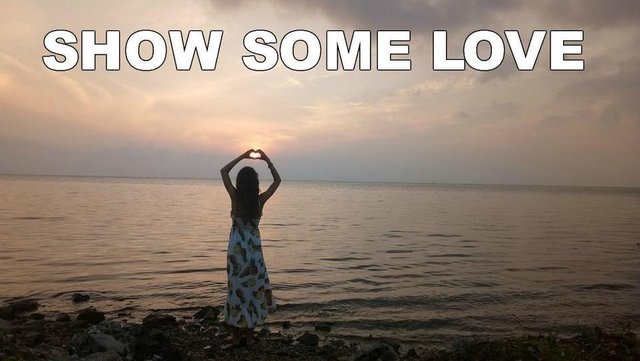 Rewarding content we love, rewards us back! Yay for curation rewards!
---
Have you heard that I'm giving 100 SBD away?
Check out the contest update here!
---
🍴Hungry? Check out these yummy plant based recipes!🍴
🧀Smoked Cheddar Cheeze!
🎂Special Power Cake!
🧀Get Stuffed: Gravy/Cheesy/Stuffed Loaf!
🍫 5 Min, Easy, Healthy DIY Chocolates!
🧀Na'cho Everyday Cheese! Vegan Queso!
🥑You Won't Believe it's Not Magic! Double Chocolate Mousse (Avocado) Cake!
🎂Treat Yo'Self! Brownies+Ice Cream+Cookies+Fudge = Cupcakes
💜Incredible Purple Vegan Quiche!
🍜Garden to Table: Coconut Curry!
🍝 Baked Lasagna
🍊Fruits to Make You Feel Your Best!
🍫Go Coco-NUTS for Homemade Creamy, Fudgy Chocolate Bars!
🌍I can show you the world!🌍
🌞Insta Famous? No, not me! The Picture!
💰Come on an Adventure to an Old Mining Cave and Waterfall!
Until next time!
Sending you love through food, travel, inspiration and epic storytime!
XO,