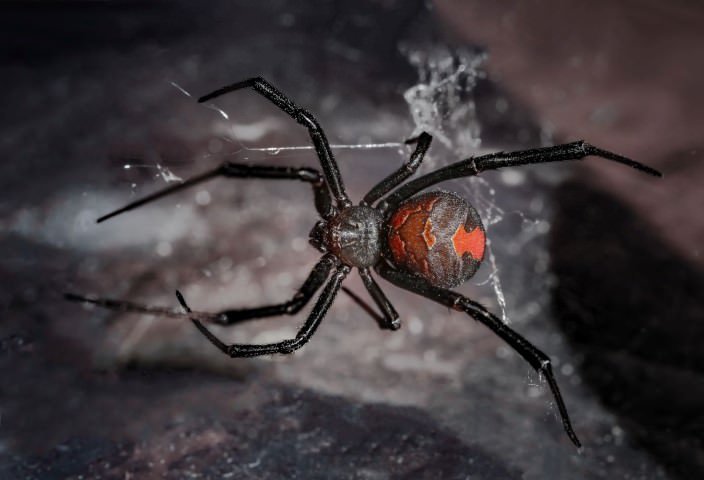 Hola Aussies et al. Another week, another big bunch of Team Australia recruits to bring your attention to. Man, this platform is really growing now. I introduce 15 or so people, then pretty much straight away I have another 15 on my list. Also, if you're not in this one and I've told you you're on my list, you'll be in next week's update. I only have so many hours in my day to write these so I have to cut them off somewhere. 
Melbourne meet-up
A bunch of Melbournians met this week at one of those places that no one can find the entrance to, which is typical of Melbourne. I think it's designed to keep all the interstaters away. But all the locals found it and by all accounts it was a roaring success. 
You can see @kevinli's awesome video introducing everyone here, @datascience's write up here, and @mazzle's write up and beer review here. Sorry if I excluded anyone else who wrote it up, but these are the only posts I'm aware of.
Adelaide meet-up
Not to be outdone, @mattclarke is out to make Adelaide great again and reclaim the 'steemit capital of Australia' title after Melbourne grabbed some of the limelight this week. Monthly Adelaide steemit meet-ups kick off tonight (25 January) at Jade Monkey. Details here.
Meet-ups in other cities?
Well Brisbane had it's first successful meet-up on 30 December last year so it's in the clear for now. That being said, I just noticed that @shareyourstory wants to do regular meet-ups with other Brisbanites. Check out her post.  
That leaves the other capitals Sydney, Perth, and Darwin. I'm leaving out Tassie since you all seem to be spread out around the place.
Sydney
I know a lot of you live in Sydney and keep asking me about a meet-up there. One of you is going to have to take the initiative on this cos I don't live there and can't/won't organise it for you. 
Perth
Perth's had a few failed attempts to rally the troops, but nothing's got off the ground cos you all seem very half-arsed at getting yourselves organised. No points for you.
Darwin
Since the only steemian living in Darwin appears to be @plumey, he gets a free pass. There was another woman living up there but I think she's moved to Bundaberg.
Am I allowed to talk about Australia Day?
Ok, mini rant time. When did Australia Day get taken over by SJWs? No one had a problem with it (beyond the usual level of Aboriginal protests that have always been associated with Australia Day) when I left. It was mostly a celebration of being Aussie, getting the day off work, and listening to Triple J's Hottest 100 while watching the cricket. And moving the date from 26 January? Come on, WTF is that? It seems like once again the SJWs have taken something that most people liked and tried their best to suck all the fun out of it. 
That being said, I'm pleased that Team Australia is flipping the bird to all those party poopers and celebrating Australia Day with some contests. 
First up we have @dolladu's selfie and writing challenge here.
Selfie challenge first prize: 5 SBD
Writing challenge first prize: 8 SBD
Most bogan write-up: 2 SBD (judged by @gohba.handcrafts)
Then we have @necromortis' Australians Take Over Steemit contest here. 
First prize: 50% of the SBD generated from his linked post.
There's still time to get your entries in if you're low on post ideas and keen to win some moolah. 
The usual community notices
You should follow @mrsquiggle, who is doing a great job recognising and rewarding Aussie creativity by curating quality content.
You can support Team Australia members by following the centerlink curation trail in Streemian. Instructions on how to do that are here. 
Don't forget that @centerlink is busy putting Aussie-battler tax dollars to work in the form of dole payments for posts.
Of course, also check out the awesome Minnow Support Project (MSP). Details on how to join are are here. Come say hi in the Team Australia chat room in PAL-Discord. It's fun and you will make new friends. 
You should consider voting for the the MSP witnesses, particularly @ausbitbank and @aggroed, who've a done a great job in getting this project off the ground. 
Lastly, if you're feeling generous, you can delegate SP to the Team Australia upvote bots @centerlink and/or @mrsquiggle (or any other bot you like) using Vessel. You can delegate to any of the MSP bots using this link. 

Candidate 1
Name and bio
@khufu is @gyro's real life friend and a personal trainer whose main focus is on progressive calisthenics and gymnastics. He's from Newcastle. (I think there's at least three people from Newcastle on here now—that's enough for a meet-up).
Intro post here.
Fun fact
"I've been told I'll never walk again, twice."
Shit. I don't know what happened, but it's good that you didn't listen and are still walking.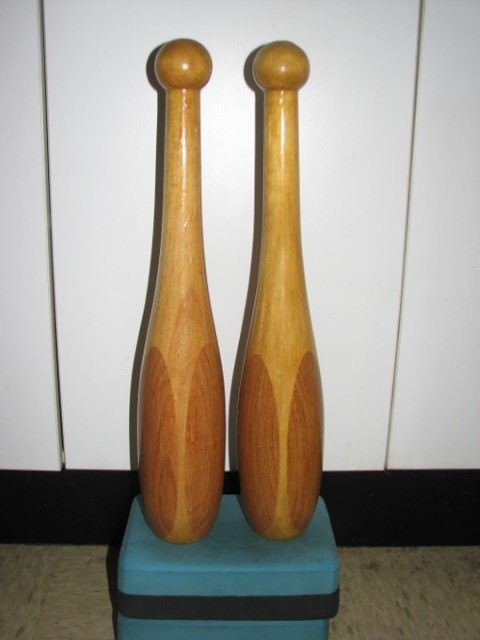 Candidate 2
Name and bio
@zaggysteem is from Perth and just completed his Bachelors degree in IT. He currently works as a security officer in a detention centre. 
Intro post here. 
Fun fact
"I'm a gym lover."
Meh. This is not a very fun fact. Lots of people are into the gym.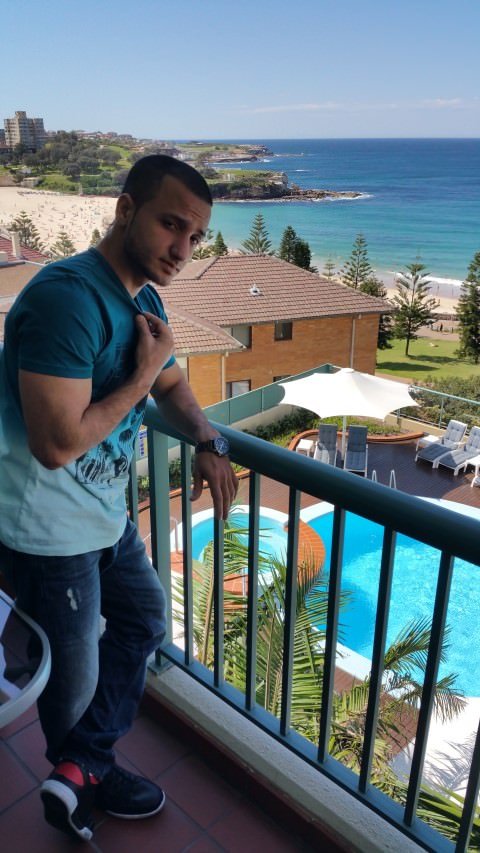 Candidate 3
Name and bio
@thetinykitchen is a Vietnamese Australian living in New Zealand. She's also vegan (woo! another one) and studying a Bachelor of Science in Psychology and Psychophysiology. 
Intro post here. 
Fun fact
"As a hobby I recreate my favourite dishes and make them vegan with a Vietnamese twist."
Oh yum, that sounds so good. I wish Vietmanese food would come to Panama.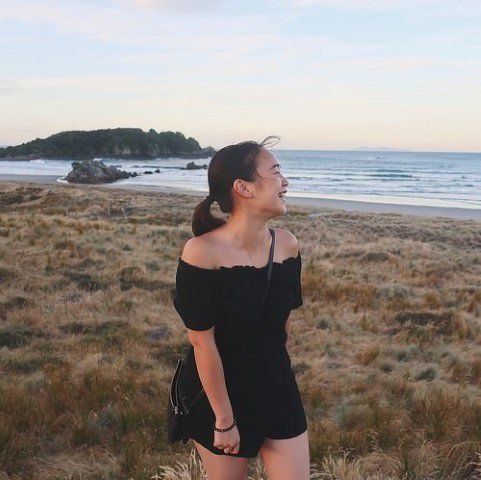 Candidate 4
Name and bio
@bloggerslife is from Russia but moved to Brisbane recently and established a micro-brewery. 
Intro post here.
Fun fact
"My hobbies are scuba diving, gymnastics and hiking."
Meh, just listing your hobbies is not a very fun fact either.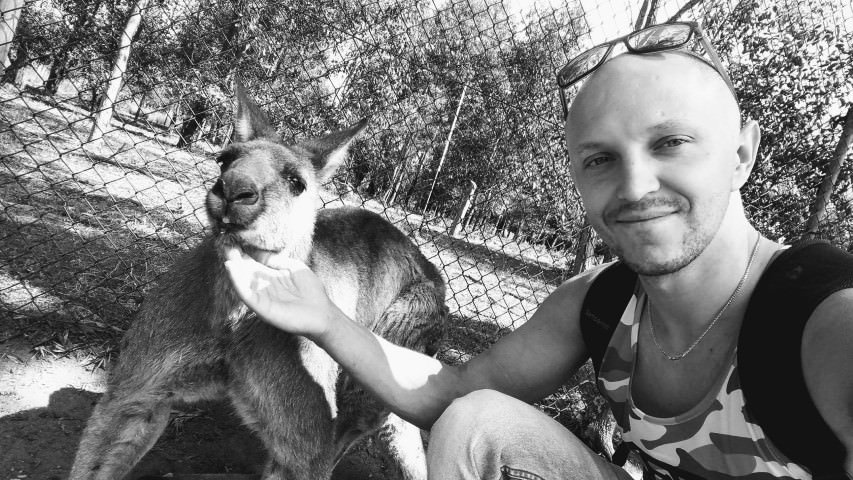 Candidate 5
Name and bio
@realtreebivvy is the hubby of @minismallholding (I think that's your whole family on the dole now?) and an electrical and mechanical engineer. He was from England but he's now a mallsballer (i.e., in Adelaide). 
Intro post here. 
Fun fact
"When you go for a medical and the nurse says remove your pants, she means trousers—I got some great smiles from everyone at the clinic."
Lol. Classic British rookie mistake. That word always caught me out when I lived in the UK. Everyone would laugh whenever I said "pants".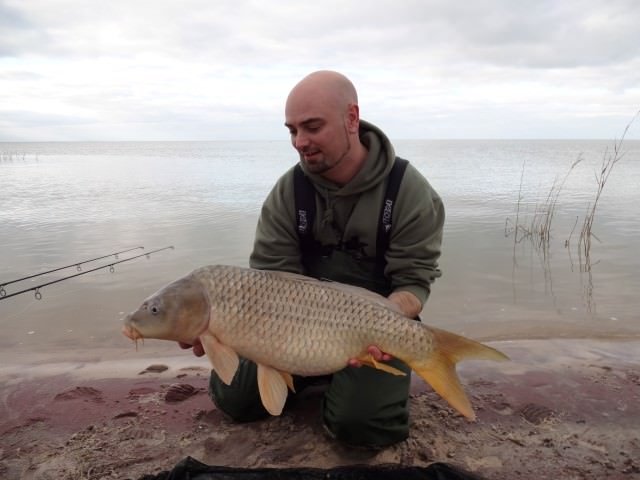 Candidate 6
Name and bio
@kieranstone is a professional photographer from Melbourne. Before that he was much more nerdy, having done a Bachelor of Science in Astrophysics and Pure Mathematics and worked as a biomedical scientist. 
Intro post here. 
Fun fact
"I have a piece of the Murchison (small town in Victoria) Meteorite. A rock that formed and is unchanged in 4.5 billion years."
I had to look this up cos I'd not heard of this. That's pretty cool. I'm pretty sure all my geology mates would be jealous.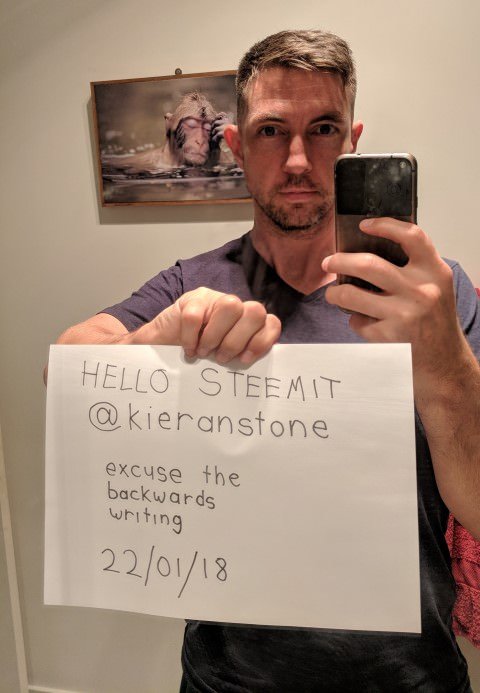 Candidate 7
Name and bio
@gio6 is from Perth and likes soccer. He's also into car and boat restorations.
Intro post here. 
Fun fact
"I once delayed a flight from Los Angeles because I accidentally put my passport in with the excess luggage and checked it in."
Oh wow, that would be stressful. And annoying for everyone else on the flight.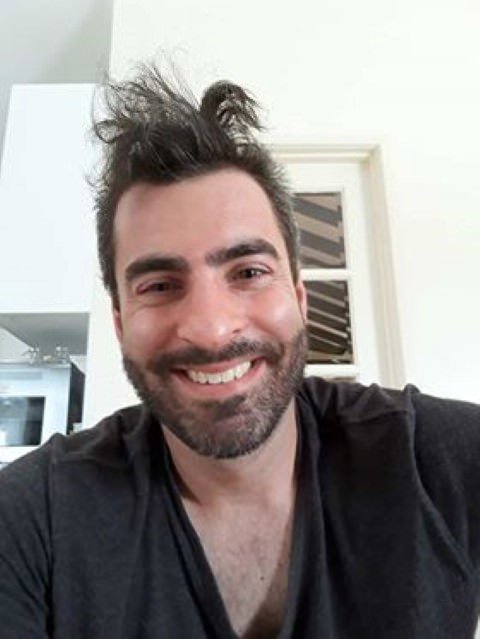 Candidate 8
Name and bio
@intrepidphotos is an Aussie and professional adventure travel photographer (including for National Geographic and Lonely Planet) living in Prince George, British Columbia, Canada.
Intro post here. 
Fun fact
"I have a black bear which lives at my letterbox; can make it a bit tricky to get the mail some days."
Lol. Canada. At least we only have drop bears and they only attack tourists, not people collecting their mail.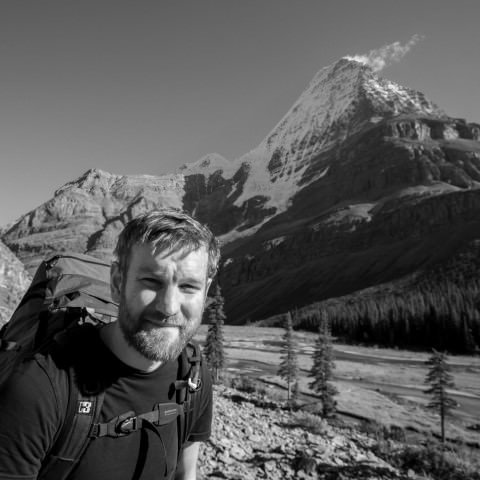 Candidate 9
Name and bio
@shai-hulud is @insideoutlet's husband and lives in Perth. He wanted to be an animator, photographer, games developer, geologist, entomologist(bugs), painter, tee shirt maker, and crypto millionaire but didn't quite make it.
Intro post here. 
Fun fact
"I look like Kenny G and Weird Al had a child."
Lol. I can see that. Also, I ditched your fun fact for this one cos it's much more interesting.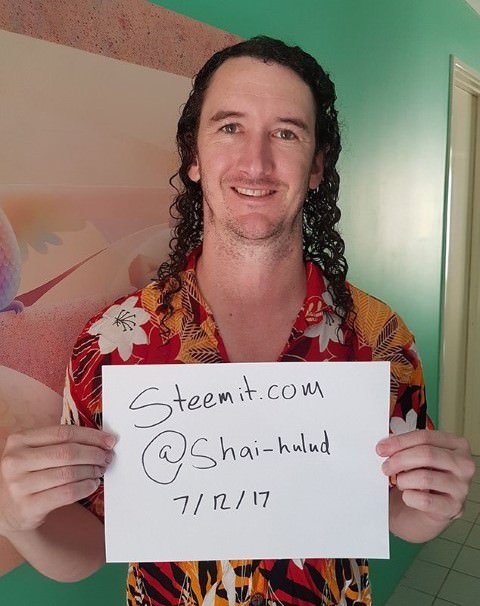 Candidate 10
Name and bio
@kevinli is from Melbourne and has several media qualifications. His full time job is managing other people's YouTube accounts. (That's so millennial!)
Intro post here. 
Fun fact
"I have three tattoos. All three are in different languages (Chinese, Danish, and English)."
That's pretty cool. I hope you can speak those other languages so they don't say something stupid.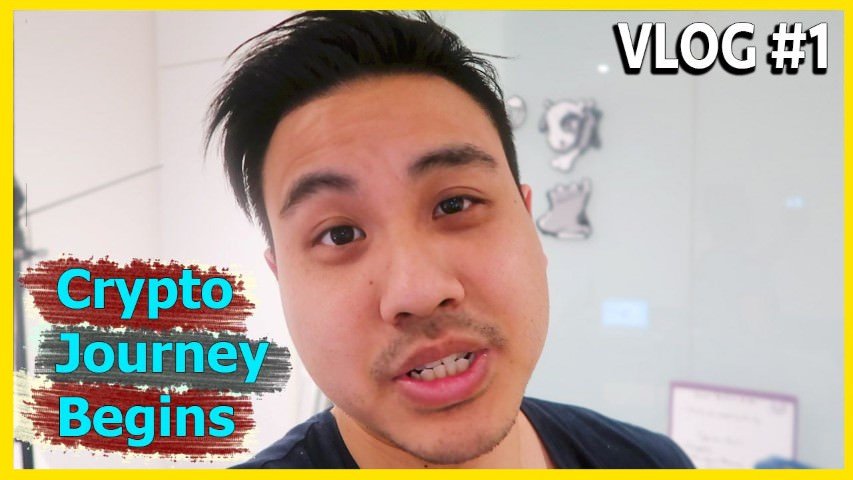 Candidate 11
Name and bio
@peterloupelis is from Melbourne and a practitioner of Chinese Medicine and Acupuncture, Qi Gong and Tai Chi.
Intro post here. 
Fun fact
"I used to play in a Scotch Highlands Pipes and Drums band at school, playing the big Bass Drum. That's when I developed my love of kilts as a legitimate form of menswear."
Ah yes, the kilt. Having lived in Scotland for 4.5 years, I'm quite familiar with them. I've also seen most of my male friends' junk as a result of them being drunk at weddings and forgetting they're not wearing underwear (or pants).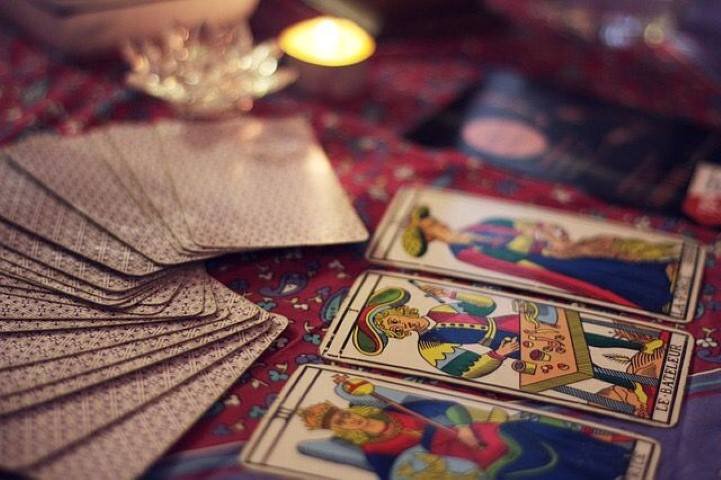 Candidate 12
Name and bio
@samueldouglas has a PhD and works remotely at the University of Newcastle as a philosophy researcher. He lives in Melbourne with his cat.
Intro post here. 
Fun fact
"I'm almost 100% sure I'm friends with the person who invented goon-of-fortune."
Lol, that is an awesome fun fact and a big claim to fame since everyone knows goon-of-fortune is one of Australia's favourite pastimes.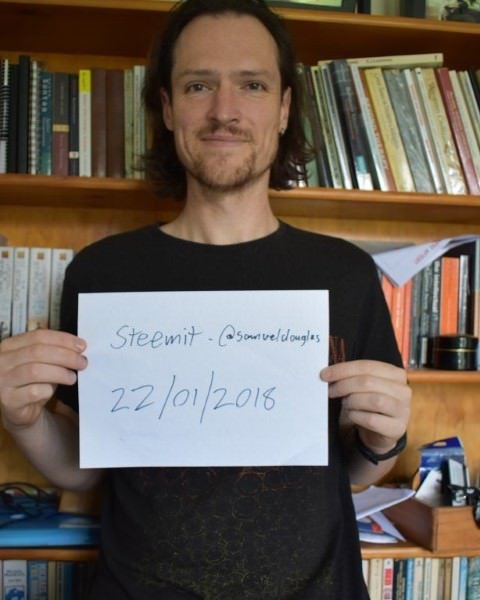 Candidate 13
Name and bio
@missvee is a sex worker from Brisbane. She's been in the business for five years and enjoys the freedom of setting her own hours and income, and being her own boss.
Intro post here. 
Fun fact
"I can play a bunch of classical instruments and I was a huge band geek in high school."
I know I asked you for a fun fact that wasn't in your intro post, but let's face it, your job is way more interesting than playing in a band at high school. Hurry up and write something. I'm imagining "Secret Diary of A Call Girl" type posts.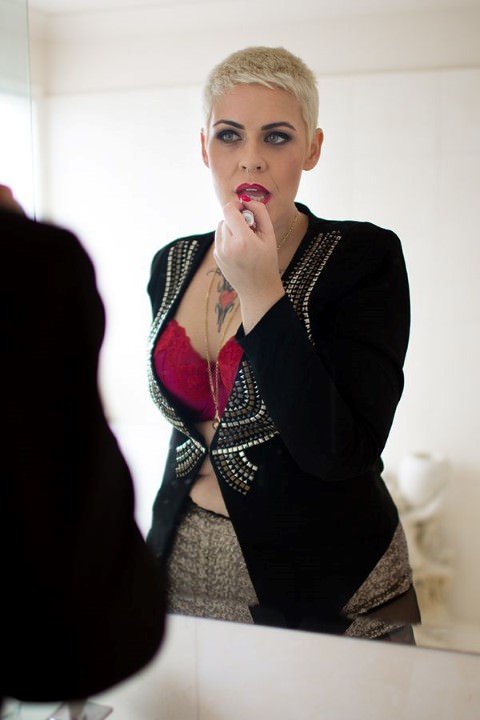 Candidate 14
Name and bio
@shareyourstory is an award-winning author, CEO of Share Your Story Australia, and mum of three boys. She lives in Brisbane.
Intro post here. 
Fun fact
"I am a bit taller than a hobbit but definitely not as tall as a human. My DNA test through ancestry.com actually shows that I am third hobbit, third fairy and third Irish Italian."
Lol. I am a bit taller than a hobit too. I just blamed my parents but perhaps I should look up ancestry.com as well to see if I have hobbit/fairy blood in me.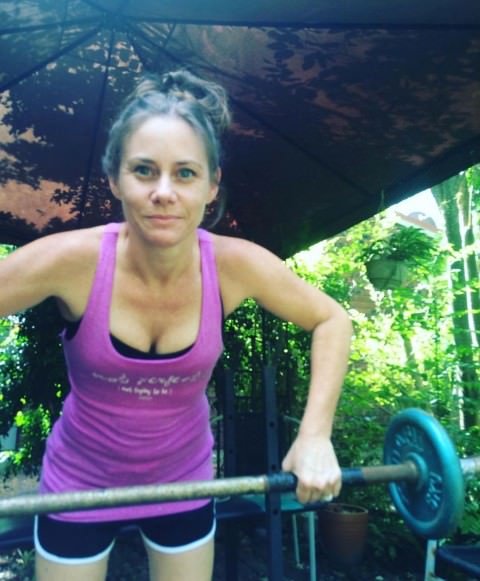 Candidate 15
Name and bio
@dealsy is a technology innovational officer who specialises in python and website development. He lives in Bacchus Marsh, Victoria.
Intro post here. 
Fun fact
"I played competition paintball in Victoria for about five years, and we got to the podium in every single tournament we played."
Nice. I didn't even know this was a competitive sport.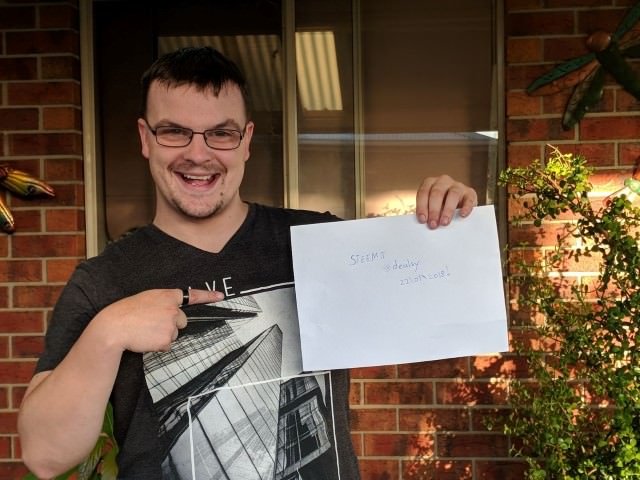 Congratulations everyone, you're now part of Team Australia.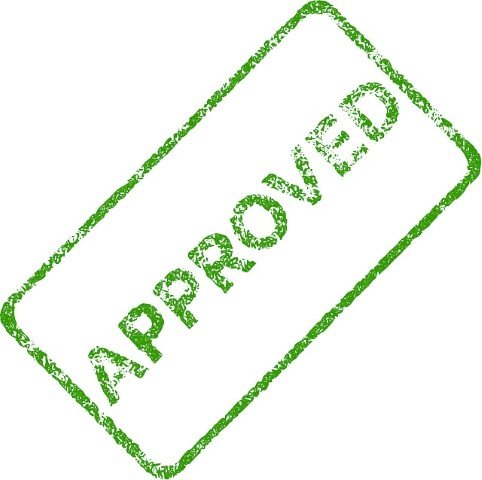 The rules for joining Team Australia
If you're not yet a member and want to be, this is what you need to do:
Vote here for our resident steemit witness and our Minister for Welfare @ausbitbank.
Send me your introduction post so I can find out a bit about you. If you're new to steemit you'll have to write one so use the introduceyourself and teamaustralia tags to help boost your following. Use this handy guide by @teamsteem if you don't know what to write.
If it's not mentioned in your introductory post, tell me which city and country you're in, cos let's face it, a lot of us live in Australia's fourth largest city—London. You need to have a connection to Australia to join.
Tell me a fun fact about yourself. This can be anything. For example, maybe you have eight kids and three dogs, or you rode your bike across America, or you won the blue ribbon for javelin throwing at sports day back in high school, or Toadie came into the pub you work at one day and you served him a beer, or, maybe you can fit 55 maltesers in your mouth like Ed Sheeran can. It doesn't matter what it is, I want a fun fact about you! The more fun, the better.
Regularly check the Team Australia and Australia tags and upvote/follow the content you like. You can show your support by following the centerlink curation trail in Streemian. Instructions are here.
Comment below or DM me in PAL-Discord that you want to join.
Once I receive this information I will try my best to write a good introductory paragraph about you for the official Team Australia membership updates. So the better your information is, the better I can make you sound. Where relevant, please use the teamaustralia and australia tags to promote your work. I will try and post weekly updates.
This post was created in mspsteem, which provides a 5% beneficiary to @minnowsupport.

Are you an Aussie? Introduce yourself in the teamaustralia chat room! 

Credit where credit is due
First image created by @intrepidphotos
Gif by @justcallmemyth
Team Australia banner by @bearone