My SmartNodes Update - 60 days
THANK YOU
Thanks to everyone who has followed me and upvoted me. It very humbling to know you find some value in content I provide. I shall aim to step it up constantly.
Setting up Smartnodes felt like a roller coaster ride sometimes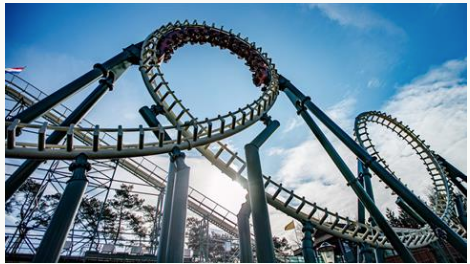 In my previous article. I wondered if I should have started a #smartnode ahead of its launch forfeiting my #smartrewards for January. Well I had the node for a few weeks now and gone through my nodes going off before they actually launch because of my disk space on the VPS being filled up with log files. This I only found out because I was going to show my son what he earned as #smartrewards for January and found my node status "NewStartRequired" (the worse state for your node to be in my opinion especially if have not just set it up). Being an early adopter definitely tasked my patience to its limits with this. It did not help that my then VPS provider Linode did not have an easy or intuitive way to delete the log files. So I did one of the most difficult things for us to do; I started again from scratch, but this time on another provider you would recall was my first choice but due to the 24hour wait they put on my account I went some where else (lesson to self faster is not always better - more haste less speed) This time I included the now available cron jobs to delete log files and to restart #smartnode and a host of other checks.
If only there was an easy way to monitor my smartnodes I thought to myself
It was not longer after the smartcash community responded to this need with a smartnode bot for discord and Telegram. I was so excited about this and still am I wrote about it the day it was released. Read about it here
Things were starting to look good except now there was this issue of long waits between node payments

This decision to start again moving from Linode to Vultr (VPS Service providers) though hard, has being a great one. There has been no unplanned down time on Vultr. I only needed to carryout one upgrade to smartcash Wallet 1.1
Now to the real question is how do I access to the Pros and Cons I anticipate in the previous article -https://steemit.com/smartcash/@nitego/why-i-started-a-smartnode-before-snapshot-instead-of-after
Pros of setting up my Smartnode before the 25th of January -As Speculated in the Article
Early adopters advantage, the cycle one SmartRewards was 400% compared to current cycle's 7% There was no early adopter advantage as new nodes got paid first
SmartNodes would get a better ranking There was no benefit as rankings were not used, newer got paid first
SmartNode address would qualify for next SmartRewards in 25th of feb 2018 (snapshot in jan 2018) Rewards forfeited 700+ vs next reward earned 400+
Bragging rights: I got in on day 1 (we all like to show sometimes) The Jury is still out on this one. Ask me again in 2019
Cons of setting up my Smartnode before the 25th of January - As Speculated in the Article
Miss out on Smart Rewards for January 2018 Yes I missed out on 700+ smarts
Process may be tedious and difficult to setup Initial set though straight forward was tedious but a great learning experience for me. I actually got some linux commands in my head and I know how and when to use them
Initial versions of software tend to be unstable No more or less than expected
THE NUMBERS - Comparison of Two SmartNodes
By the time the smartnodes went live on Block 300000 I had 2nodes.
Node 1 set up on the Jan 12th 2018
Node 2 set up January 25th (after SmartRewards) Actual smartrewards earning started on the 30th of January. Initial payments for those paid on that day was 239 smarts
The frequency and disparity in payments are at best erratic. These are earning for March on both nodes second month of smartnodes being run. This appears to be a fair point to put them side by side as they now have the exact up time as a result of the wallet upgrade to version 1.1. Tell me what you think.
Node 1:


Node2:


CONCLUSION
It has been a very eventful two months. Things have now got into a steady flow with flow only a few nodes coming online daily compared to several hundreds being set up previously. Hindsight they say is 20/20 - what would i have done differently knowing what I now know? Two things standout for me
I would not have forfeited my SmartRewards in January as there was really no need to do so and no benefits gained for doing so
Waited till the first week of February to set up my smartnodes - most of the nodes I watched that got paid first were set up about then.
Would I set up a SmartNode again? Absolutely. Passive income streams are always great to have. SmartCash and SmartNode gives me two! Do I like the current returns ? not particularly if I look at todays market price, that being said I always told you all that smartcash for me was long term and long term has not even started.
Learn More About Smartcash:
Smartcash.cc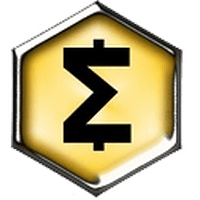 Join Our Community:
FORUM
TWITTER
REDDIT
FACEBOOK
TELEGRAM
DISCORD
INSTAGRAM
Thank you for visiting me. given the facts above, would you be setting up a new smartnode, or are you having doubts about the one you already have? I like to hear from you all.
Please leave a comment, upvote and resteem
My Smart Address: SZuD6sbjBwToeYcuU6Td4MAqU5H5SWi9MJ
Please Read My Other Articles
Kaspersky Lab Hardware Wallet - First Impressions
400 Followers Celebration Contest - SmartCash Giveaway
Reaching My Goals On Steemit - Weekly 250
When a Dip is not really a Dip
EOS Registration Deadline Approaches -Tips for Trezor Users
Anarchaforko First Time Experience - Notes from Acapulco
Smartcash RoadMap Updated
SmartCash Coming To A Shop Near You
SmartNodes - Stay the Course
It's Raining Smartcash
When the going Gets Tough
How to Invest in SmartCash part 1 -for Non Geeks
How to Invest in SmartCash part 2 - for Non Geeks
Introduce your Teens to smartCash
SmartCash Coin of the Future