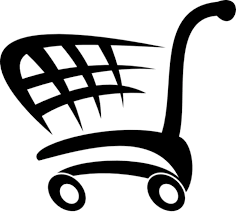 SMARTCASH IS MONEY
It is no longer a secret to anyone my thoughts on SmartCash. In my previous articles I have said a lot about the community. The Investment benefit with the ability to earn passive income through #SmartRewards and #SmartNodes Rewards. If you are like me a believe cryptocurrency is money then it should have the key functions of money
Accepted as a medium of exchange
Portable
Durable
Divisible
Uniformity
Limited Supply
While these characteristics are all important. The first four are more relevant to this article - merchant adoption
SmartCash has various initiatives to help merchants adopt #smarts as payments for goods and services online and brick and mortal type market places. The directory of merchants already accepting smartcash as payments can be seen here:
Directory of Merchants
WIN-WIN SITUATION
As a merchant I hear you ask why should I accept smartcash? why not bitcoin or any of the others? The answer to these question can be broken down in the following ways :
InstantPay - will allow payments be made in real time. In order to provide a quality merchant experience, having Instant transactions is a must.InstantSend will soon to be in place for super fast transactions. Smartcash would be able to handle even quicker transactions when this is implemented.
Cost - payments with smartcash are much lower than #Bitcoin, #VISA, #Mastercard, or #AMEX
Community - There already is a global community of loyal holders /users of smartcash. This will translate to new customers from all over the globe, resulting in revenue and profit increase.
TAKE ACTION
As a merchant you may wonder how do I start accepting smartcash? Here are a few options:
WooCommerce is the largest known eCommerce platform with a huge 11% of the total internet running off it.
According to BuiltWith Trends, there are an additional 160,000 WooCommerce sites per quarter. Smartcash has a plugin for this platform to enable #smarts be used as tender.
Coin Payment is Integrated payment gateway for cryptocurrencies which supports SmartCash. Coin Payments merchant tools are compatible with a number of carts, the full list can be seen here
Do you have a Shopify store and would love to accept #SmartCash? that is not a problem as you can accept #SmartCash using the Coin Payment plugin on the Shopify platform.
THE GAME CHANGER
Merchants adoption is of great importance to the SmartCash community. As merchant adoption and people go together, a huge effort has been made by the smartcash team to really make smartcash portable and easy to use. The web wallet which is compatible with android phone is one step in this direction. Stepping up from all these I have mentioned, there is one that stands out most to me. It is the solution currently being implemented for the brick and mortal type transactions. This would benefit both the buyer and the merchant. This solution SmartCardis a payment pay loaded with smarts. It is definitely a winner and would see the adoption of smartcash both by buyers and merchants attain record highs. I see myself on holidays just spending smarts when this launches.
Do you want to know what is coming next? The solution of which I speak SmartCard is coming soon. To learn more on #smartcard and not miss out on our future innovations. Join our communities.
---
Learn More About Smartcash:
Smartcash.cc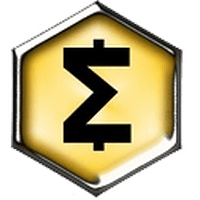 Join Our Community:
FORUM
TWITTER
REDDIT
FACEBOOK
TELEGRAM
DISCORD
INSTAGRAM
Thank you for visiting me. Please leave a comment, upvote and resteem
My Smart Address: SZuD6sbjBwToeYcuU6Td4MAqU5H5SWi9MJ
Please Read My Other Articles
SmartNodes - Stay the Course
It's Raining Smartcash
When the going Gets Tough
How to Invest in SmartCash part 1 -for Non Geeks
How to Invest in SmartCash part 2 - for Non Geeks
Introduce your Teens to smartCash
SmartCash Coin of the Future