400 Followers Contest - WINNERS!
Before I announce the winners, I would like to thank everyone who entered my contest, and I would like to thank all of you who have supported me by upvoting, re-steeming, commenting, and just reading my articles. You are all greatly appreciated!
---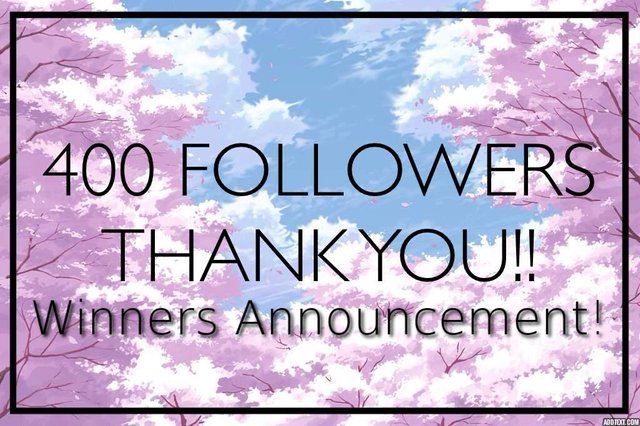 Today is the day that the winners are announced!
All of the winners were randomly selected.
Please remember that even if you didn't win, I thank you just for entering, and all of you encourage me to keep writing.
Just as a reminder, the prize is 80 Smarts given out to 5 random entrants.
Without further ado, here are our 5 winners!
---
Congratulations to all the winners!
If your username is in the list above, I will give you your Smarts via @smartbot. You do not need a pre-existing Smartcash wallet to hold the Smarts, as the smartbot will generate a temporary address for you.
Smartbot commands (use these commands in the comments with the prefix @smartbot)

*If you do not have your own Smartcash wallet that you can withdraw your earnings to, please click here to download one of our many wallets to suit your needs.
If you have any questions, feel free to ask me in the comments!
---
Learn More About Smartcash:
Smartcash.cc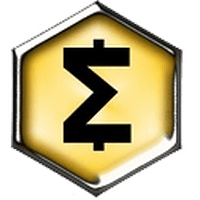 Join Our Community:
FORUM
TWITTER
REDDIT
FACEBOOK
TELEGRAM
DISCORD
INSTAGRAM
Thank you for visiting me. Please leave a comment, upvote and resteem
Edited by @allyo.stories
My Smart Address: SZuD6sbjBwToeYcuU6Td4MAqU5H5SWi9MJ
ETH Address: 0x0dB0f86db751291d52467CA97E75dd03FF659F03
Bitcoin Address: 3FWWAV9GVPtXrCRGxRd8SZJYuagVgFKnNR
Please Read My Other Articles
Kaspersky Lab Hardware Wallet - First Impressions
400 Followers Celebration Contest - SmartCash Giveaway
Reaching My Goals On Steemit - Weekly 250
When a Dip is not really a Dip
EOS Registration Deadline Approaches -Tips for Trezor Users
Anarchaforko First Time Experience - Notes from Acapulco
Smartcash RoadMap Updated
SmartCash Coming To A Shop Near You
SmartNodes - Stay the Course
It's Raining Smartcash
When the going Gets Tough
How to Invest in SmartCash part 1 -for Non Geeks
How to Invest in SmartCash part 2 - for Non Geeks
Introduce your Teens to smartCash
SmartCash Coin of the Future