UNBELIEVABLE
In the last few hours lots of us on #smartcash discord tipping channel have been having fun. Well it was really more than fun as people where tipped #smarts to enable them earn #smartrewards (1000). The most dramatic for me was a tip of 4000 smarts given to a member of the community to enable him start his #smartnode.
GREAT GENEROSITY
One interesting feature we have on our tipping channel is the "rain" the way this works is members of the community contribute to the tipping bot. When the tipping bot has got to 100 smarts it will rain down a share of smarts to all who contributed within 30 minutes to an hour later. The most remarkable thing tonight was the immense generosity of the community as individuals made contributions from 500 smarts to 10000smarts consistently breaking the previous record. At the time of writing the last rain hit an all time high of 20000+ smarts ($10000) shared among about 90 people there at the time of which I was glad to be part of.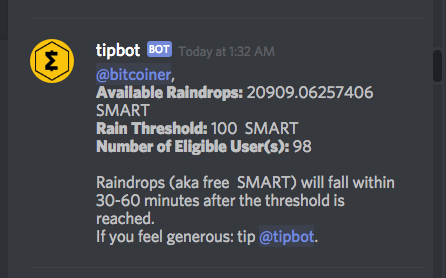 MY INVITATION
Once again I invite you to come and learn more about #smartcash. Come as you are. Our community in very helpful and generous and you will make friends and learn a lot.
PUSHING THE BOUNDARIES
The #smartcash community is not one to look back on previous highs. This can be seen in the quality of the development and support given by the project to everyone. Its a great thing to see the community embrace such values. I came on here to express my awe with the community and while I am on here typing I find out that a new record is being set. Tell me one community in which thousand dollars worth of coins are given out with no strings attached, completely free with the pure motive to establish another person?

(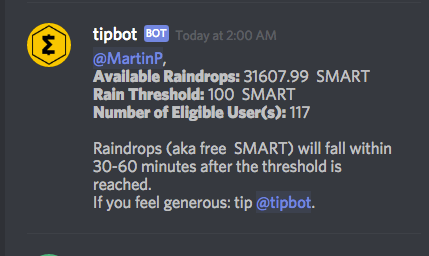 )
---
Learn More About Smartcash:
Smartcash.cc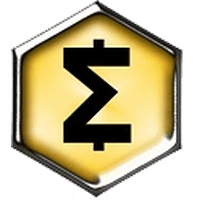 Join Our Community:
FORUM
TWITTER
REDDIT
FACEBOOK
TELEGRAM
DISCORD
INSTAGRAM
My Smart Address: SZuD6sbjBwToeYcuU6Td4MAqU5H5SWi9MJ