SmartCash - Coins of The Future
In the cryptocurrency space today, every currency is placed in one of the following categories; There are those that have outlived their glory days, those that seem profitable at this very moment, and then of course, the coins of the future. If we ask anyone, Bitcoin might find itself being placed into any of these groups depending on whom you ask.
I'd like to introduce you to a definite leader of tomorrow and one making great strides today. In order to benefit from this coin of the future, the best thing we can do for ourselves is to take certain actions today.
---
Let me introduce you to Smartcash (SMART). You might be thinking, what's so great about it? I'll tell you: In an era where every crypto project is obsessed with the need to compare itself to Bitcoin's speed of transaction and/or privacy, Smartcash is a project motivated by a desire to serve the people, in the true sense of the word.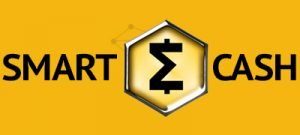 Smartcash is quick and easy to use and it's the first of it's kind to put a reward in place for the people who use the coin.
SMARTREWARDS: Every address with 1000 Smarts held for 30 days minimum (by the 25th day of the month) is awarded a percentage of Smarts. Please note that this is not staking, think of it as a monthly interest paid to loyal savers.
The SmartRewards come out the block reward allocation are distributed accordingly:
80% - Community
15% - Smart Rewards
5% - Miners
Not only do you get rewarded simply for owning these coins, but you are given a space where you have a voice. You don't need to have $400k+ locked down to vote with Smartcash. It truly is governance done differently, in the greatest way.
To get started, download your wallet HERE
To learn even more about the wonders of Smartcash: www.smartcash.cc
---
I truly hope you take this opportunity to reward yourself, and make history with the first coin of it's kind!
Happy earning!
My Smart address: SZuD6sbjBwToeYcuU6Td4MAqU5H5SWi9MJ
#Smartcash #Smart #Cryptocurrency #Bitcoin #SmartRewards
Check out my new article:
https://steemit.com/smartcash/@nitego/zbmyn-introduce-your-teens-to-smartcash