My Reading Log: Interesting Stuff From the Past Few Days (2018-08-03)
I keep track of any posts on the Steem blockchain which I've found worth reading. Here's the stuff I've enjoyed over the last few days.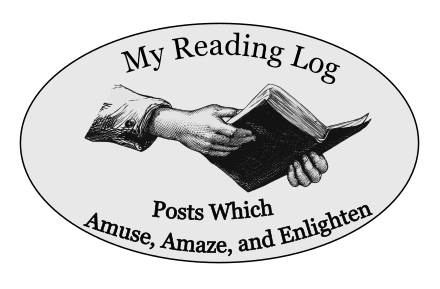 Minor note: I really appreciate all the comments I've been getting. Right now, I've barely got time to read and make the posts, but I plan to respond Real Soon Now to everyone. In the mean time, I hug you all! Unless you don't like hugging, then I guess firm handshakes?
Happy reading!
Games, art, and geekery
by @elenasteem
"Hello dear friends! I'm glad to show you my new job ... I like that all the judgments are kind. I like digital painting and graphics (pen, pen, marker). But now I am at the stage of development and mastering of these directions. However, this is a ladder to the sky, there is no end point, I…"
---
by @adelair
"Good day Fellas! This is the first time I'll be showing my "lol" face during tutorial modes hahaha (please bear with it XD ) but anyway I hope you'll learn something from it. I don't have formal education in terms of portrait painting, but since I was just so passionate to draw my idols, I got to…"
---
by @lunatico18
"HOLA LUNATICOS, tiempo sin verlos, esto sera rapido aunque el dibujo me tomo bastante tiempo, vamos con el dibujo <3. Erase una vez una pelicula que me traumo de pequeño, ahora yo dibujo el zombie de esa pelicula. Fin. Proceso de dibujo. "Fotos que me parecieron geniales de todas las que tome." Asi…"
---
by @phelimint
"At our private mint we release an annual 2 oz silver round title the Temptation of the Succubus. Last year we put it out to all our customers and friends to help us choose the design and we doing the same thing again this year. Here's the story behind the Succubus design From our website here The…"
---
by @retro-room
"One of the most iconic video game series of all time is undoubtably Castlevania. Originally titled Vampire Killer when it was first released on the MSX computer system, the game didn't become a phenomenon until the title was changed and it was released worldwide as Castlevania. This game is heavily…"
---
by @joxus
""The light of the second sun shines bright in the world above. I can't feel it or see it, but I know it. I wish that one day I might again experience its warmth. But for now, my mind lies suspended between two worlds, I'm neither here nor there. I'm in a place without pain and without joy. It's all…"
---
by @ianceaz
"Hello, Steemians. It has been another long time since I last posted here on Steem it. To cut the long chase, I have with me today a painting which I made for my dearly beloved. A cute piece which we'd like to call: "The Space Corgi" So, my girlfriend asked me to make her a painting for her art…"
---
by @swarddraws
"Hey Steemit! One of my absolute favorite types of commissions are sketch covers. Nothing like a guilt-free excuse to play in someone else's sandbox! Here is a collection of covers I've been commissioned to do for private collectors. I have a small stack of blanks left, happy to post a list of what's…"
---
by @enjar
"Pull up a chair and tell us about your dream game. This contest is open to everyone. We encourage the most hardcore gamers among you to even the causal to join in and have some fun! Contest As a gamer, you often dream what the perfect game would be. You think of all the fun adventures to be had…"
---
"In a commentary track recorded especially for this release of the film, Ian McCulloch recounts an incident from the very first day he set foot in New York. Arriving from the UK, he tells the woman working customs that he's in New York to work on a film. Unfortunately for Ian, he's…"
---
by @blewitt
"On September 26th, Dark Horse Comics will be releasing the very first issue of the new Stranger Things comic series!!! Until then we have the promotional Ashcan that was sent out to comic shops throughout the land this week. If interested in this book, pop on into your local comic book shop and ask…"
---
by @swarddraws
"Story time Steemit! When I was around 5 years old, my family moved from one suburb of Minneapolis to a different and slightly larger suburb of Minneapolis. Even as a youngster I was particularly social, preferring to stay inside drawing and watching movies. The local video store became a weekly…"
---
by @sibr.hus
"Charisma, the power of devotion, the power of persuasion. Leader by nature. Natural forces and fertility. The temptation to succumb to the animal's onset. Paper for drawings, pencil HB, gel pens, white acrilic colour. 30x40cm Huge gratitude to those who support my work, with comments and advice!…"
---
by @jaquevital
"I thank all those people who appreciate and value my work and see it as me, I also want to say that here in steem is not valued the talent of the people, here what they value is that you have many voting power, I have seen Very good jobs and I only had 5 votes worth 0.02 $ and that means you are not…"
---
Books?
"I just stumbled across this story and it's just too good not to share. In the midst of a hotly contested US House of Representatives race in Virginia, democratic candidate Leslie Cockburn (aptly named!) has accused her republican rival, Denver Riggleman, of being both a white supremacist and a fan…"
---
Steemitself and communities
by @steemstem
"In a few weeks, SteemSTEM will be celebrating its second birthday on Steem! As a present to our community, we would like to share updates about everything that is happening behind the scenes (partial information can be obtained here and there). By the way, we are organizing our next meetup together…"
---
"I had this idea and paid Yabapmatt to code what I had in mind, a COOL WALLET that shows your balances in realtime, block by block. https://steembottracker.com/steemdash/?account=steemit (change steemit to your own account to see your balance) Check it out and please vote for @fyrst-witness and…"
---
"The other day, I was approached by @scipio and introduced to the idea of User Authority. They ( @scipio and @holger80 ) have been working for months on this project. Two blogpost introduced me to the concept: How-to solve SPAM and Democratize Steem: Introducing UserAuthority UserAuthority (UA):…"
---
by @geopolis
" Until now curation and management was done by @samve. To decentralize the community, and to boost involvement of members within the community a discord channel will manage the curation of posts. Updated texts: It was about time the texts were renewed. Staring…"
---
by @jacekw.dev
"Repository https://github.com/keras-team/keras What Will I Learn? Collect and preprocess data Visualize dataset Build neural network model Measure model performance Requirements python basic concepts of machine learning Tools: python 3 pandas matplotlib seaborn jupyter notebook scikit-learn keras +…"
---
"I'm going to try to help you, contributors of the development section, to get better rewards for your dedicaded work, your projects. Please note that all I'm going to say is my point of view and other moderators may not agree with me. I'll try to be as general as possible although I prefer reviewing…"
---
by @noisy
"Hello Steemians! As we promised in our first Weekly Report - we will try to create regular posts about SteemProjects with new content manager @lukmarcus in our team. Today we would like to present you 9 new projects :) Let's see the new content: Steem Interfaces Let's Eat by @eroche Make and find…"
---
FOOD
by @lizelle
"I hope to make the deadline today - took a last minute breakaway down the coast last week so have been in sandwich mode as that was all I could make whilst lazing by the seaside. However, whilst away, I thought a lot about this week's theme - one of my absolute favourites - friends don't even ask me…"
---
STEM
by @greenrun
"Remember the ancient poem by Samuel Taylor Coleridge from the 1834 poem, The Rime of the Ancient Mariner? Water, water, everywhere, And all the boards did shrink; Water, water, everywhere, Nor any drop to drink. The Rime of the Ancient Mariner. . It was a long poem about a sailor in stuck in a…"
---
""A day in the future" is a series of posts about fictional and "mundane" conversations people will have in the future. The goal for me here is to present futurists day to day interactions from a human point of view. But first, I want to share with you some information about today's subject.…"
---
"Drop an ant and an elephant from the Eiffel Tower. The ant lands softly and survives. The elephant goes splat and ruins the day of any nearby tourists. An ant can lift a multiple of its own weight. An elephant can lift only a fraction of…"
---
by @zen-art
"From memories of our past lives, connections to ourselves in different realities and just a glitch in the matrix, deja vu has been sparkling human interest and creating more questions than answers. I am sure that many of you have experienced it too. Maybe you were taking part in a conversation and…"
---
"What made me write about this topic Recently I made a presentation on the application of criminal psychology in the corporate sector to security managers from all around Europe, working in one of the biggest IT companies in Bulgaria. Everything went great! We discussed a lot of topics regarding the…"
---
by @florae
"Growing up as a child I used to consume a lot of candy and lollipop. I would use the little cash I got from friends and relatives to buy candies because I loved candies so much; anyone could win my heart with just offering me candies and lollipops. When I did not…"
---
"The Leo Triplet is a group of 3 galaxies in the constellation Leo in the northern hemisphere. The group contains the galaxies Messier 65, Messier 66, and NGC 3628. The galaxy NGC 3593 is often, but not always, identified as a member of the Leo Triplet group. Its mean distance is estimated at 30 - 35…"
---
by @techblogger
"Robots can do all sorts of things and a new emerging specialty revolves around the ability to lay bricks and essentially build houses. In addition to robotic contractors there is also a large possibility that homes of the future will be made using state-of-the-art 3d printers. I remember living…"
---
by @sciencetech
"Have you ever wondered why people always have to dive into water bodies when they come under sudden gun attack and there is a water body nearby, be it pool, river, sea, etc? While, perhaps, you might not have witnessed this in real life but I want to believe you might have watched some movies where…"
---
by @astromaniac
"Hello! Another deep-sky object that is worth seeing is M31, a large galaxy in Andromeda, this is the brightest galaxy seen from the northern hemisphere. Under the good, dark sky is visible to the naked eye. Let's watch this galaxy closely! I invite you to read. M31 photography with a long exposure…"
---
Coding
by @eroche
"This is the fourth part of a 9 part tutorial series about the R Statistical Programming Language, targeted at data analysts and programmers that are active on Steem. In this course you will learn the R programming language through practical examples. Repository The R source code can be found via one…"
---
DIY
by @fubar-bdhr
"Starting a decent size project that I should have done in the spring. I have a decent sized fountain in my backyard. Late last fall it fell over. Turned out the concrete on the pump housing pretty much disintegrated causing the rest to topple to the side. Only thing that kept it together was the…"
---
by @fisherck
"Back again with my latest project! With summer in full swing, it feels like it's hot all the time now. And because of that it's hard to get my coffee fix, because who wants hot coffee on a hot day? So I set out to make a cold drip coffee tower! And why in the shape of a spaceship? I wanted to use my…"
---
Movies
by @derosnec
"Nearly every narrative film starts with a script, which is the foundation of the movie. There are also a few rules when writing them. Let's go over a few of those principles in today's vlog!
"
---
Writing
"The Writers' Block hasn't hosted a major contest in quite some time. Thanks to @curie, we have a generous prize pool to offer and quite an exciting reason to offer it! If you've been following our news, you'll know that in just a few weeks we'll be launching a new front-end site for content creators…"
---
Big beautiful world
by @steef-05
"Dublin, the capital of Ireland. Situated halfway at the eastern side of the island. Once founded by Vikings around 988 and now a metropolis with more than 1 million citizens. There is so much to see and do in this city that it can be hard to choose. Let me show you my list of favorite places to help…"
---
by @amritadeva
"A day in the dark We went camping in Belgium this summer, in the Ardennes to be specific. The weather was amazing. In fact, it has been so hot and dry for so long in this part of Europe, that the river Ourthe which we were camping besides, was to shallow for any kayaking, which we had wanted to do.…"
---
by @ctdots
"The second day started early as we planned, we woke up 2h30 AM and at 3 o'clock the taxi was already waiting for us. Without a hesitation, we went to Tbilisi Airport to pick up our fourth and final member of the expedition. A tough night Though I feel very tired due to lack of sleep, I am in a very…"
---
So, what's all this then?
My goals here are to foster interaction on steem and provide visibility for good content.
Why not just resteem
This is basically a UI issue; I've noted in my feed that some great accounts which resteem dozens of times a day tend to drown out other posts. Until there's a way to separate author-content from resteems in there general steem-verse (i.e. on Steemit), I don't like resteeming much.
Criteria and format
The only real criterion I have is that the article should be something I was happy to have read. Ideally, it would be recent enough to still be active for 3 to 4 days after I post. A few other other things:
There's no restriction on category, though I tend to read more STEM/nerdy stuff
The list is not exhaustive
If I left you off, it's not because I don't think your post was worth reading
I'm still figuring out how to arrange topics
Post order is like the point system on 'Whose Line Is It Anyway' - meaningless
If you're a prolific author, I might only list one post in full format, then mention others.
If I post your stuff a lot, I may leave you out from time to time to make room for others.
If time allows, I may provide commentary on posts, but right now I'm letting them stand on their own merits.
Artists! I'm trying to post your art in such a way that people can see enough of it to know if they want to follow the link. I definitely don't want to just repost your stuff in full resolution. Let me know what makes you happy.
Call to Action
I enjoyed compiling this list and you can do it, too. Even if your vote counts for nothing and you have 3 whole followers, start keeping track of what you actually liked reading and let the world know about it. I don't think there's a relevant tag yet, so let's go ahead and use #readinglog. If there is a better tag out there, let me know.
Remember, a community without interactions is just a bunch of people. Comment, vote, promote, even resteem!
Copyright Info
Logo modified from CC0 material on Pixabay by OpenClipart-Vectors, and released under the same.
Preview images are from the referenced posts and source information should be contained therein. Preview text is directly quoted from post and the property of that post's author(s).