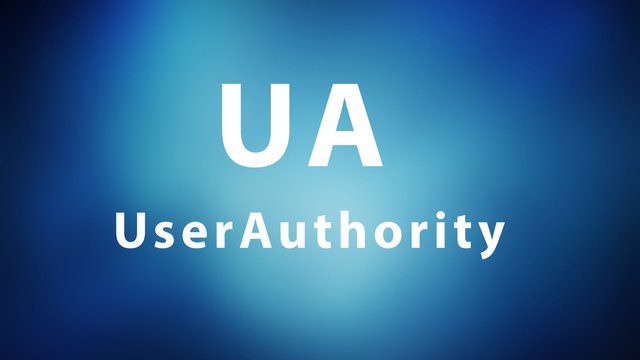 The other day, I was approached by @scipio and introduced to the idea of User Authority. They ( @scipio and @holger80 ) have been working for months on this project.
Two blogpost introduced me to the concept:
If you are technical, these blogpost would make a much better introduction. But if you are like me and would like to have it layed out to you simply, this article is for you.
What is User Authority ?
First, let's identify some of the problems that Steem is facing:
The current reputation system is broken and can be easily gamed
Trending/Hot section doesn't showcase the best quality content
People game and spam the system with hundreds of bots
Abusive self-voting
Flag war
User Authority(UA in short), is a spin-off of the PageRank algorithm that made Google the number search engine in the world. This algorithm (along with other metrics) calculate the probability of landing on a given website by randomly clicking hyperlinks. Now rather than hyperlinks, @scipio uses ACCOUNTS instead of websites and FOLLOWS instead of hyperlinks to generate that probability distribution.
UA calculates the "influence" of any account as a probability distribution. In essence an account can directly "earn" a higher UA rank in 2 ways:
Create brilliant content
Provide a great service to the steem community(aka utopian, steemmonsters, etc)
For more details, I would suggest that you read his article but this definition should suffice for the purpose of this article.
Applications of UA
The real value of UA will kick in once more and more communities/apps/smts will start using it. After months and months of research and development, it will soon be available to use.
Because UA would require hardforks to be implemented on the blockchain level, they've decided to create an API for applications to use. (curation guilds, apps, SMTs, etc.)
As more people start using UA to prevent spam, better curation, trending/hot pages, create lists for airdrop and so on, the more people will care about the quality of their own UA. So it is imperative to find communities, SMTs, Apps that will decide to use it once it is launched.
Here are some applications that UA can be used for...
Better Solution Than Oracles
Rather than relying on third party services to create ways to verify that I am a unique user, UA gives us a high probability that at a certain threshold, we are dealing with a genuine account and not a bot. All that with data already available from the blockchain.
Forget about KYC/AML and other shady way to verify you are real. Now you can have an anonymous passport guaranteeing that you are a real person behind a real account.
With this, SMTs can implement the famous 1 person/account 1 vote that Steem has been proposing simply by plugging into the API.
Responsible Delegation
One of the thing that is difficult to do when a given project is giving delegation, is to make sure that you are rewarding genuine account and not bots. Also, you need a way to discover the best content without having to go through all the content manually. If the requirement to receive delegation was to use UA to prevent spam and abuse, then we would have a much better use of that gift given to apps built on Steem.
Better Content Ranking / Better Trending Page
You are sick of the content being ranked by who can buy the most upvotes from bots? Applications can now display great content that disregard someone's ability to buy exposure with bot upvotes. With this come a better curation experience for those looking for quality content to upvote.
Unfollow > Flags
With UA implemented in a given community or app, the most punishing act one can do is to simply unfollow an account. As an account loses followers, the more this account loses it's ability to get exposure, less exposure = less organic vote, etc.
Now it's not just the action of 1 person with large SP that can decide what has to be punished or not, it's the wisdom of the crowd.
Spam/Abuse Prevention
The goal of any given account is to increase their UA and according to what I've read, it's very hard to game and can't be bought. Apps, curation bots...and even promotion bot need to have a dynamic whitelist/blacklist...that is time consuming and difficult to maintain. Now UA does the job for them.
Conclusion
This is from my limited understanding of UA. I'm excited for this technology to be released and for SMTs/Apps/Communities to start using it. Feel free to ask your questions below and I will try to answer, if it's more technical, @scipio might be in the comment section to answer them ;-)