SteemSTEM goes mainstream
In a few weeks, SteemSTEM will be celebrating its second birthday on Steem!
As a present to our community, we would like to share updates about everything that is happening behind the scenes (partial information can be obtained here and there). By the way, we are organizing our next meetup together with Utopian.io at Virgo Labs in Italy. A fundition campaign is currently on-going, so that even if you won't attend the meetup, you can help us covering the costs of the participants.
As we are preparing the final details for our upcoming Virgo visit, we have more exciting news to share with you.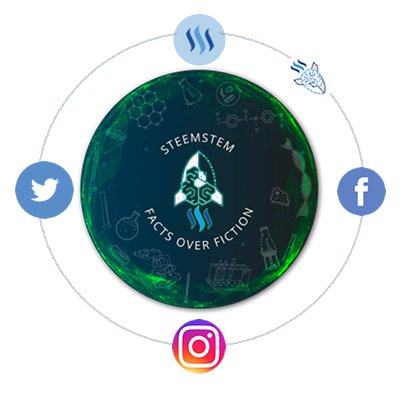 Up until now, what was shared on Steem; remained on Steem.
This has to change!
From now on, we plan to share SteemSTEM activities on a wider level and share our interests with anyone who writes and cares about STEM (Science, Technology, Engineering, Mathematics) through our new social media accounts!
We are happy to announce the new Social Media Channels created by SteemSTEM to promote STEM across the borders of Steem.
We invite you to follow and share it with your friends.
---
New Social Media Accounts
---
In short, we created new accounts and fully optimized them accordingly to the newest social media standards. If you are on other social media, see below and follow us! Please share with us any remarks, ideas, suggestions!
Facebook Page
You can follow the official Facebook page of Steemstem and get updates about all new trending articles (trending according to our standards) and information on all SteemSTEM activities.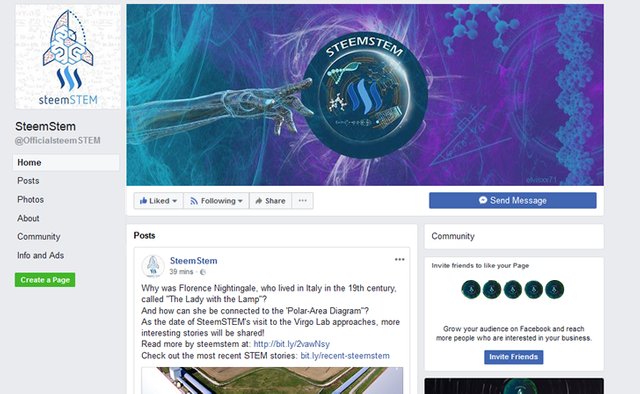 Twitter Account
Some of you may be used to follow Steemstem on Twitter. However, due to an issue with Twitter which would not allow us to log in anymore, a new account needed to be created. So, feel free to follow, from now on, the only official SteemSTEM Twitter account.

Instagram Account
You can also find us on our official Instagram page as well. As for the other social media, this will allow one to get fresh information about the SteemSTEM project, extra promotion for the most supported posts and much more!

---
What to expect - What is next?
---
Why write for SteemSTEM?
We realized that the importance of SteemSTEM is greater than simply a niche community to be read by a few on the Steem blockchain. Science communication is a vital force worldwide, yet there is barely enough incentive for researchers to communicate their work to the mainstream audiences.
As a result, only the most positive, groundbreaking and bizarre stories get heard, often misinterpreted or spun in a way not unbefitting of the current culture of 'fake news' by mainstream media.
SteemSTEM has a different approach. By offering a space where individual experts and passionate STEM bloggers can freely distribute their knowledge in a social media environment that actively promotes and rewards them, we cut out the middle-men and create a greater balance between quality and readability.
Spreading knowledge is Unlimited knowledge
Especially now, in this age of technological wealth, it is important to tell facts from fiction; it is important to move forward.
There is a lot more to come; Stay tuned and Enjoy!