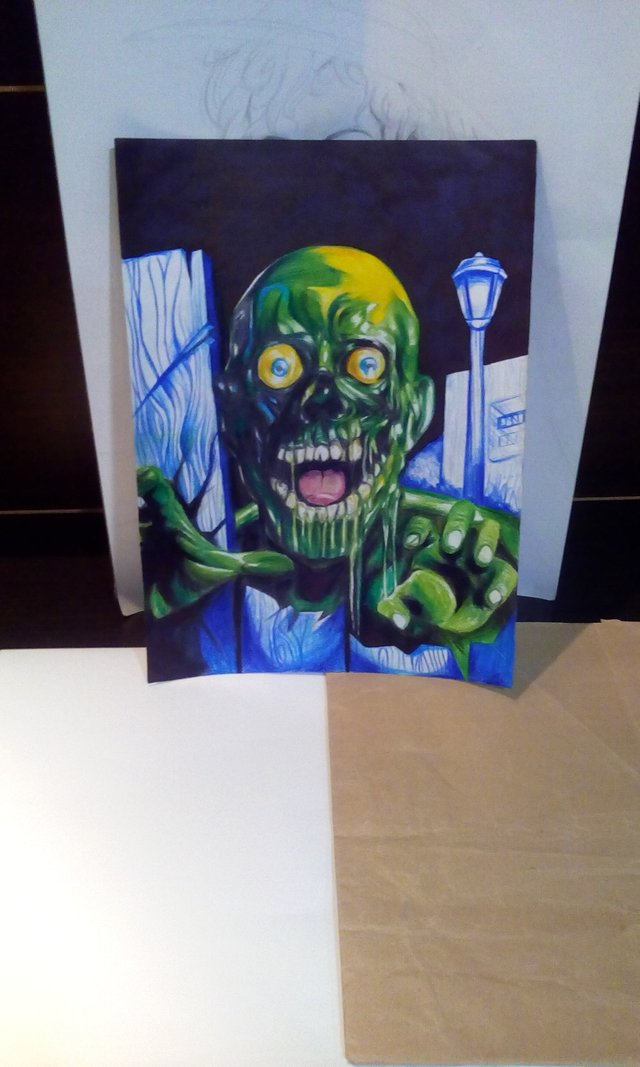 ---
---
HOLA LUNATICOS, tiempo sin verlos, esto sera rapido aunque el dibujo me tomo bastante tiempo, vamos con el dibujo <3.
---
---
Erase una vez una pelicula que me traumo de pequeño, ahora yo dibujo el zombie de esa pelicula.

Fin.
---
Proceso de dibujo.
---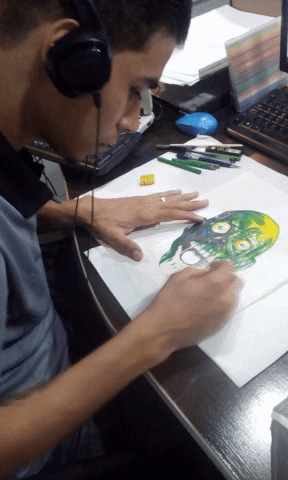 ---
"Fotos que me parecieron geniales de todas las que tome."
Asi comenzo todo esto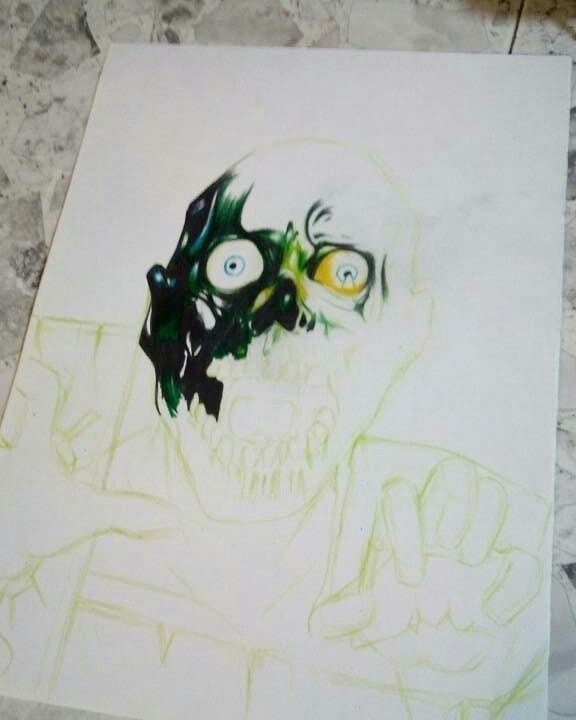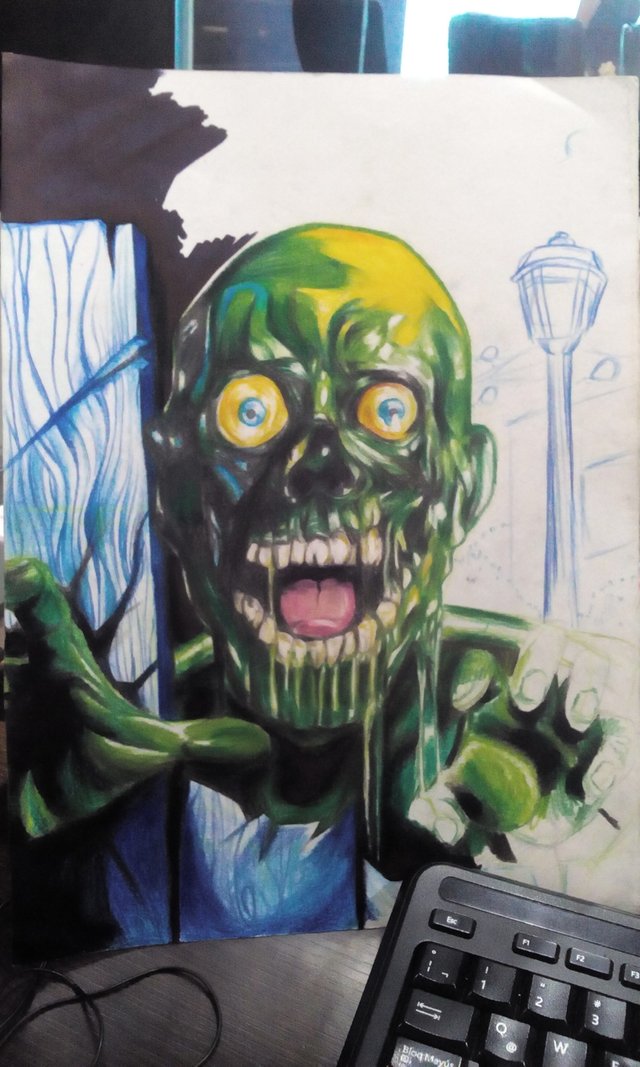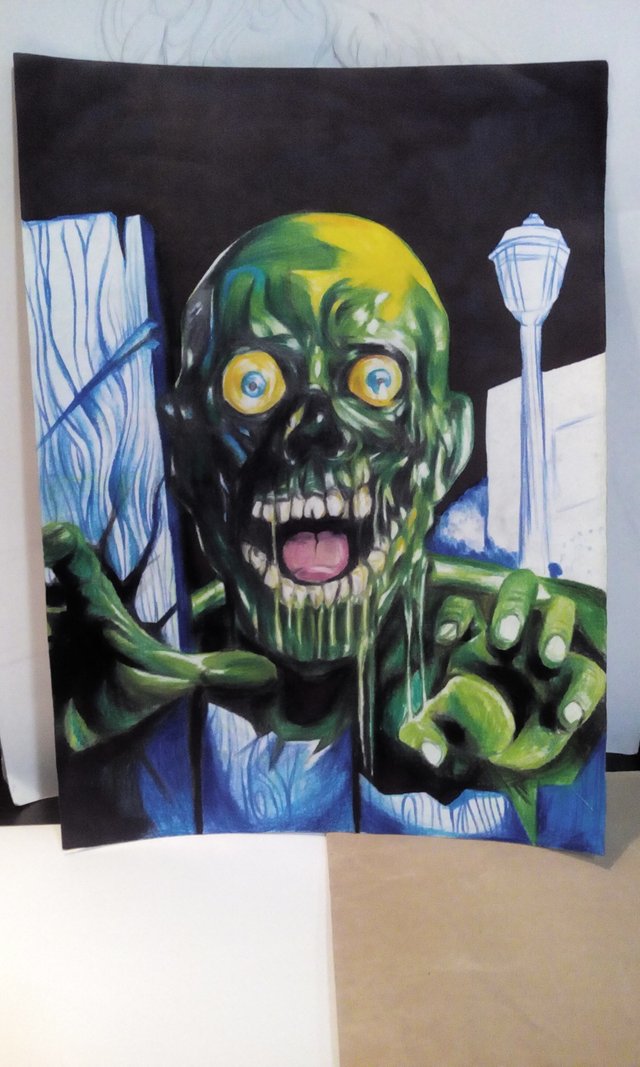 Asi termino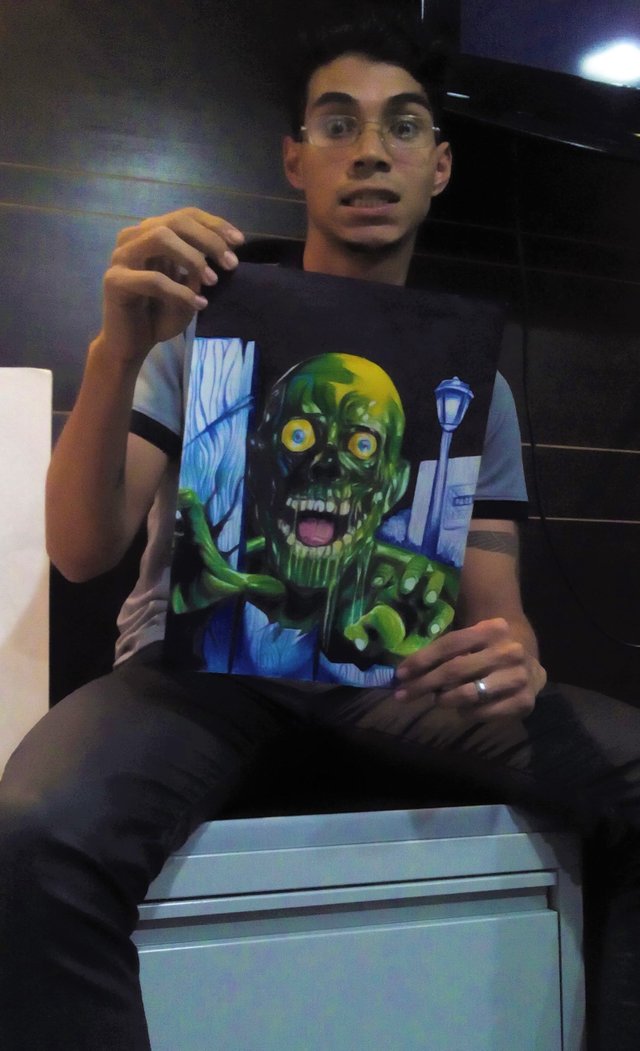 ---
---
Bueno, eso seria todo por el dia de hoy, este es otro dibujo mas para el portafolio, recuerda dejar up-votes,comentarios, restemearlo, si me votan mucho este dibujo me comprare pinceles y pintura blanca y pintare las nubes. La pelicula se llama "the return of the living dead".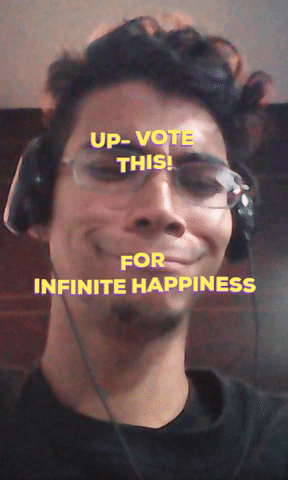 hasta el proximo post...