Thanks to everyone who entered and supported Open Mic Week 97. Community support for Open Mic has been tremendous and is one of many projects bringing the music community together on Steemit.
Want to go to SteemFest this year?
We had 194 valid entries this week! So cool guys!
Support Musicians On Steemit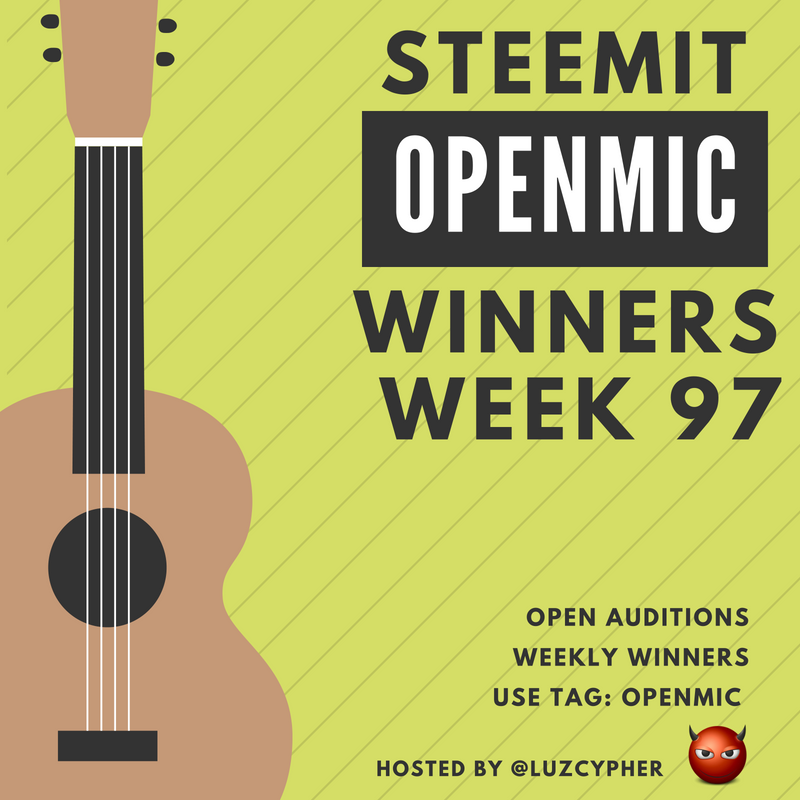 Let's Keep @pfunk In The Top 20 Witnesses By Voting For Him As A Steemit Witness
@pfunk has been sponsoring Steemit Open Mic since I first started it and I want to give a big thank you to him and all the people who support and take part in Steemit Open Mic.
@pfunk is a Steemit witness and helps keep the platform working and you can vote for him here Please go vote for him right now. This post will show you how.
Vote For Pfunk For Witness And Keep Steemit Open Mic Growing Strong We Need Your Help Now
---
More Open Mic Sponsors
Over the last week Open Mic was contacted and offered some more sponsorship from:
@ausbitbank is a top 20 witness on Steemit involved in more supporting projects on the Steem blockchain than I can list. He is a big part of the minnowsupportproject.org, the Peace, Abundance, and Liberty network on Discord, and delegates to many good causes on Steemit. You can vote for him as a wtness here. He just reached out and donated 100 Steem per week to help Open Mic
@Curie helps curate new people who contribute good content and has been supporting Open Mic musicians behind the scenes since Open Mic started. They helped me and countless others get our posts seen when we first started on the platform. Many Open Mic musicians have been featured on their weekly Author's Showcase posts. They are a top 20 witness and have contributed 25 Steem per week for the next two months to help Open Mic. You can vote for them as witness here
MSP-Waves Radio in association with the Minnow Support Project and the Peace, Abundance, Liberty Network is a weekly radio program hosted by @Krystle, @swelker101, and @isaria that features the weekly Top 5 judges picks from Steemit Open Mic. Not only do they give weekly prizes to audience picked performers from the contest, but they have also started sponsoring Open Mic with a 25 Steem weekly donation! How cool is that? Thank you for helping support musicians on the Steemit platform.
@aggroed is a top 20 witness and is involved in the minnowsupportproject.org and the Peace, Abundance, and Liberty network on Discord. He is launching a new online card game called SteemMonsters.com. Steem Monsters is supporting Open Mic with a 50 Steem donation per week to the contest. He's also gifting a 5-card Steem Monster pack to the winner's. You can vote for him as witness here
---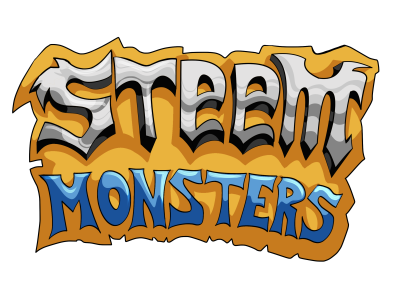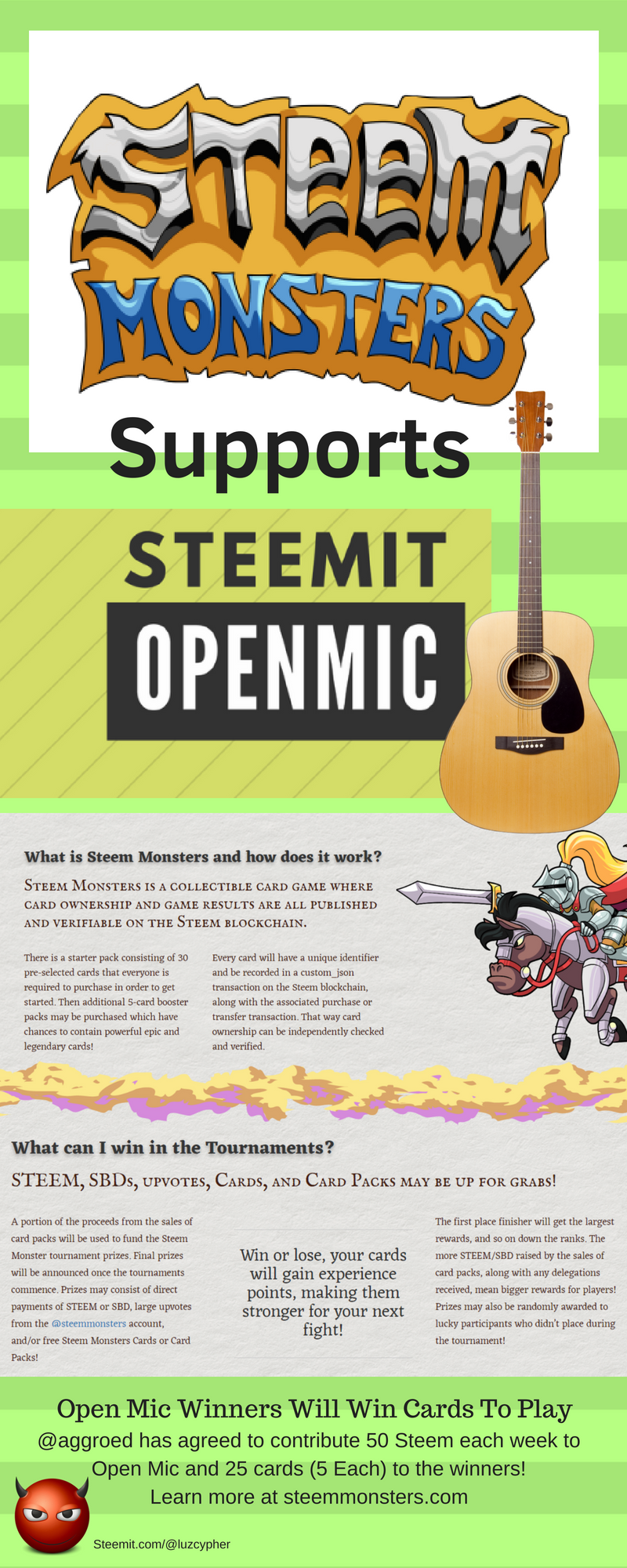 ---
And thanks to @meno's initiative the community has come together to support Open Mic. Many of you have created posts in support of the Open Mic community and have donated a portion of the rewards from those posts to @openmic so we can keep doing what we do, build a great community of musicians on Steemit. You guys are the best and we feel appreciative and inspired!
Steemit Open Mic Rules
The cutoff date for entries was Friday the 10th of August, 2018 at 12 UTC TIME Find your UTC time here.
Only 1 entry per person per week
"Steemit Open Mic Week 97" must the beginning of the post title.
"Steemit Open Mic Week 97" must be said at the beginning of your video and your username.
Live performances only specifically made for this contest.
openmic must be the first tag
Add a link to your post in the comments of the contest post.
You must upvote this post.
If your song is an original song then add the word "Original" somewhere in your title
You can use DTube but include an embedded YouTube or Vimeo video too.
Entries must follow these rules to earn prizes.
Big shout out to @lukestokes who delegated 5,000 SP to the @openmic account! Thanks for your support.
I just want to remind everyone that votes are only part of the selection process. Entertainment value and performance is factored in too.
To learn more about the rules to entering the contest please read What Are The Rules To Enter Steemit Open Mic And Why Do We Have Rules Anyways
Common Questions When Entering Steemit Open Mic --- by @luzcypher

The coolest thing about Open Mic is it brings the Steemit community together and that is the whole point of this project.
---
Meet up with the Open Mic community at Open Mic on Discord and chat with all of the people who enter Open Mic there. It's a great way to interact with the Open Mic community. Your links to your entry is automatically added to the Discord channel, so please don't add links, just come to chat with the community.
Join the Facebook page for Steemit Musicians you can read about here or go straight to the page here. A lot of players from Steemit Open Mic are there.
Steemit Open Mic Judges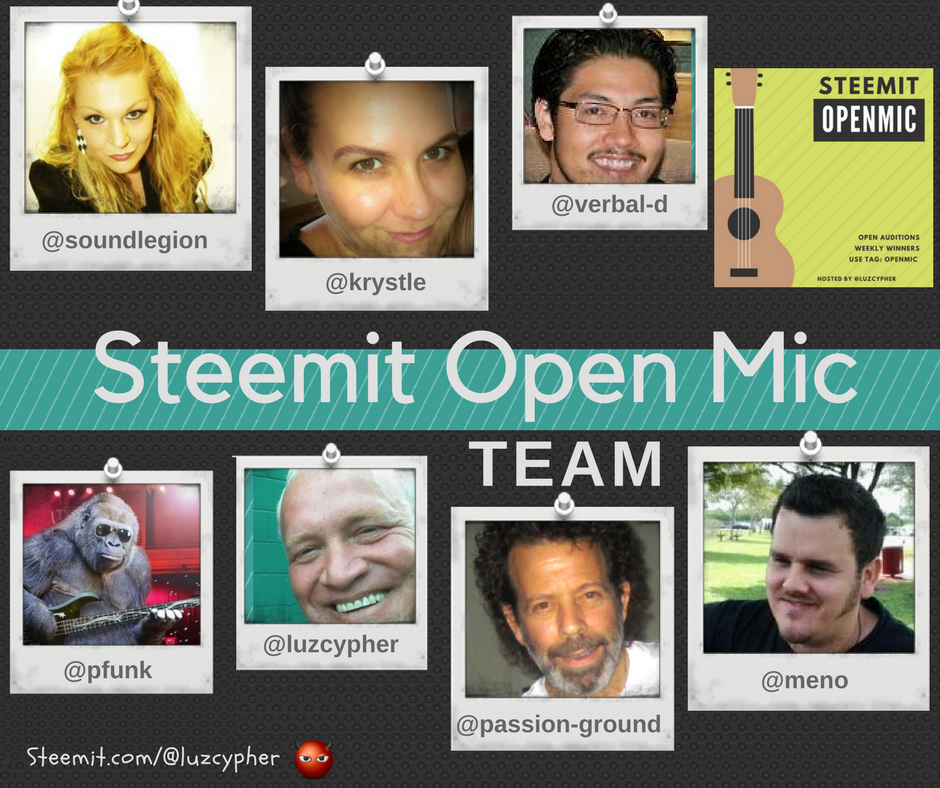 Music Creators Guide To Copyrights, Royalties, And Recording Contracts
Common Questions When Entering Steemit Open Mic --- by @luzcypher

How To Support Musicians On Steemit And Earn Curation Rewards By Following The Open Mic Trail --- by @luzcypher

Steemit Open Mic Is About Building A Community Of Musicians On Steemit Not About Winning --- by @luzcypher

Steemit S Official Open Mic Judge Verbal D S Top 5 Entries For Week 97 Original Blog --- by @verbal-d

Official Open Mic Or Passion Ground S Top 5 Entries For Week 97 --- by @passion-ground

Open Mic Week 97 Soundlegion Official Judges Picks Top Picks List Honorable Mentions Top 5 --- by @soundlegion

Open Mic Week 97 Top 5 Selection And Honorable Mentions --- by @meno

Steemit Open Mic Loves Dtube So Why Do I Have To Add A Youtube Video To My Open Mic Entry --- by @luzcypher

Special thanks to @soundlegion, @passion-ground, @meno, and, @verbal-d for help judging the contest this week. Great job guys.
Steemit Open Mic is not about winning or losing, it's about building a connections on Steemit through music. Watching the collaborations happen online between musicians who played and met on Steemit Open Mic is very rewarding and many of the people who play and post earn some nice rewards for playing a song.
For many, it's easier to get some Steem in your tip jar by playing for Steemit Open Mic than it is to play music on the street.

Steemit Open Mic Trending Posts
---
Top 20 Trending Open Mic Posts
The openmic tag has earned a total of: 232,646.120 SBD worth $188,443.36 USD At Today's Prices of $0.81 SBD (Average of $1,942.71 per week in 97 weeks +plus has paid out over 27,500 Steem in prizes worth !
NOTE: Having a trending post is not how judges pick entries for their Top 5 weekly picks. Sometimes you will trend because of a variety of reasons. Congratulations! You don't need to win Open Mic to earn rewards and build your audience. As you can see, sometimes trending posts earn more than the contest rewards! You could trend by getting curated by other curation groups like @curie for example. The judges look for entertainment value which, of course, is very subjective and varies over time. Just keep playing and engaging with the community which is the whole point of Open Mic. If you love music, we love you.
The most recent top earning posts were:
This chart is provided by @carlgnash.
Congratulations to all of you who trended this week on Open Mic!
Winners from Steemit Open Mic Week 97
It is not getting any easier to pick with all this talent and it is so hard picking winners every week even with 5 judges.
---
and the winners are...
1st Place
You won 80 Steem and a 5-Pack of Steem Monster cards.
---
Steemit Openmic Week 97 cover "Vissi d`arte" Interpreta @mariajruizb --- by @mariajruizb

---
You really outperformed yourself with this epic entry this week @mariajruizb. I have always thought you to be an impeccably gifted singer and this was displayed with ease and no debate with your opera expertise. Your voice could stand alone a cappella without @danieldedosd2's extremely poised and precise guitar serenading, but his skilfulness only added to the awe and inspiration of this moving and momentous entry. The resounding and profound soprano high note you impacted us with is what separates you from the rest. Your entire performance was beyond expectations and you really shared with us the gift of music. Thank you for this gem, and definitely looking forward to more of your entries in the future. - @verbal-d
---
" Incredible voice, I could feel that vocal in my chest. I listened a couple times as it captured my ears so much. The guitar sound beautiful along side that power and emotion, I was seriously welling up at those high notes. Oh goodness. Absolutely moved!" - @soundlegion
---

2nd Place
You won 40 Steem and a 5-Pack of Steem Monster cards.
---
Openmic Week 97 Sensacao Boa Or Lisa And Rhavi Andre Mata Lucas Siquiera And Gabriel Machado S Original Song --- by @lisamalletart


*11 times out of 10, you truly know how to deliver and perform great and uplifting music. You embody the heart, soul, spirit and mind of what Open Mic truly is. You both, @rhavi, @lisamalletart and your percussionist friend, @faowna, have brought it once again, separating yourselves from your other highly gifted musical peers here within our wonderful Steemit Open Mic Community. Your flow and delivery are always on point, your harmonies are more than worthy and pleasing to the ears, and your chemistry and passion are infused in all that you do musically. Everything is precision and intention based, and you give such inspiration and healing vibes with original music that can alter one's outlook on life and leave feeling refreshed, rejuvenated and with a higher appreciation of existence and those around them. I truly admire what you both provide for us on a continuous basis, dedicating yourself to the art of music and live performance to give such consistent, and pristine entries like these ones. @Rhavi, I believe this is one of your few entries where you rap a bit and you do it well, @lisamalletart also rapped in a previous entry a while back with you and you both can flow and deliver like a well-versed emcee :) It is always a nice surprise to come across these moments of Hip Hop, which I love so much and hold to a higher degree. Thank you for sharing this original gem from your friends, and looking forward to what you perform next without a doubt! - @verbal-d
---
---
I think by now everyone knows that I'm a sucker for original songs. They are my weakness, they are the gems that I dig for every single week. When I find something like this, a song that has me singing only after listening for the first time, I know I just found another one.

This is a hit, straight out, I'm so serious, this song here needs to be on a radio in Brazil yesterday! Dejavan move over. - @meno
---
---

3rd Place
You won 26 Steem and a 5-Pack of Steem Monster cards.
Steemit Openmic Semana 97 - Jose Cabrera - Inefable (Original) --- by @joseacabrerav

---
As soon as the first few seconds of crazy fun subsides, Jose gets right down to business with his most captivating performance of "Inefable! I was struck not only by his flawless guitar playing throughout, and the wonderful camera work capturing his brilliant performance, but also by the sheer beauty of the composition itself. Jose's playful nature is simply icing on the cake! - @passion-ground
---
" I feel like I have said it all to this artist, top knotch always! Swag on the strings and vocal, always a killer performance" - @soundlegion
---

4th Place
You won 26 Steem and a 5-Pack of Steem Monster cards.
Steemit Openmic Week 97 Dreamkeeper Original Song --- by @chaifm

---
She's back! It's been quite a while since we've heard from @chaifm, and let me tell you guys, it was certainly worth the wait! Dominique's "Dreamkeeper" is to my ear is a beautiful blend of East meets West. That great opening guitar work and her vocal melodies within the verses carry a rather compelling Eastern flavor. A lovely little bridge then spans the world, which takes us to a rather catchy chorus that is quite familiar to my Western ears. All of that coupled with quite an impassioned performance left me no choice but to include @chaifm in my top picks this week. - @passion-ground
---
"Really awesome song @chaifm this was fun one, I love the lyrics, its nice seeing you up and moving around with that guitar, great performance, big love to you" - @soundlegion
---

5th Place
You won 26 Steem and a 5-Pack of Steem Monster cards.
Steemit OpenMic Week 97 - @paintingangels - NEW original song - "Swim" --- by @paintingangels

---
The first thing one can't help but notice is just how incredibly adorable Serena is! Her beauty extends far beyond the sweetness of her dainty voice and her inherent Southern charm – which by the why, comes neatly packaged with a slight twist of quick-witted sarcasm! Serena penned "Swim" on the fly after ditching a previous composition – simply because she felt like it. As a result, we've been gifted this week with "Swim." In my view, Serena is bullet-proof, and yes, I very much believe in her! - @passion-ground
---
Serena, Serena... You have this beautiful way of braking my composure. I just love these little tunes so much. They speak to my soul, they talk to an old version of me, one that at times I think I forgot. The lyrics are just precious and your quirky attitude at the beginning just made me smile so much.

What's not to love? - @meno
---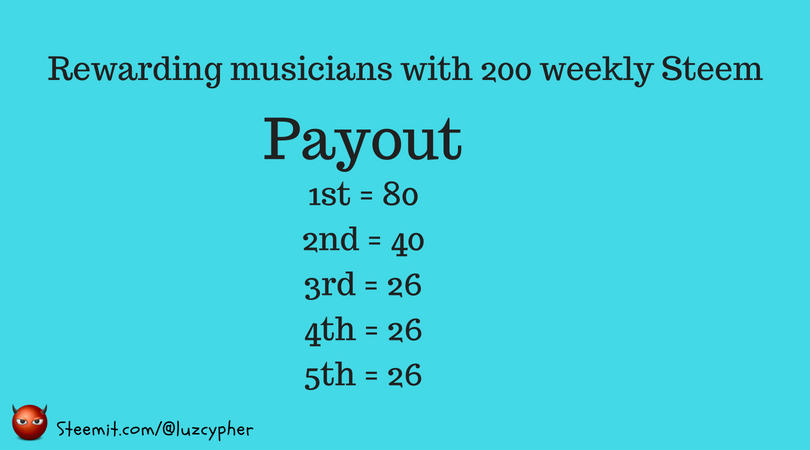 Here's a screenshot of the prizes transferred to the winners this week.

Congratulation Everyone And Thanks For Playing Steemit Open Mic. Winners can collect their Steem Monster Cards at SteemMonsters.com#
---
Congratulations guys! Thanks again to everyone that entered. Thanks to our sponsors @pfunk, @ausbitbank, @curie, @aggroed, @isaria, and @steemmonsters for sponsoring Open Mic!
Vote And Enter Open Mic Week 98 by Following This Link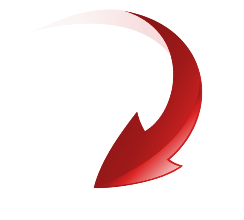 Related Posts
Music Creators Guide To Copyrights, Royalties, And Recording Contracts --- by @luzcypher
How To Support Musicians On Steemit And Earn Curation Rewards By Following The Open Mic Trail --- by @luzcypher

What Are The Rules To Enter Steemit Open Mic And Why Do We Have Rules Anyways --- by @luzcypher
Behind The Scenes Look At The Steemit Open Mic Selection Process How We Pick The Top 3 Entries --- by @luzcypher

---