Behind The Scenes Look At The Steemit Open Mic Selection Process - How We Pick The Top 3 Entries
Have you heard of Steemit Open Mic? This post will explains my musical background and my selection process when choosing which entries win the weekly contest.
If you have not heard of Steemit Open Mic you can learn more about it here.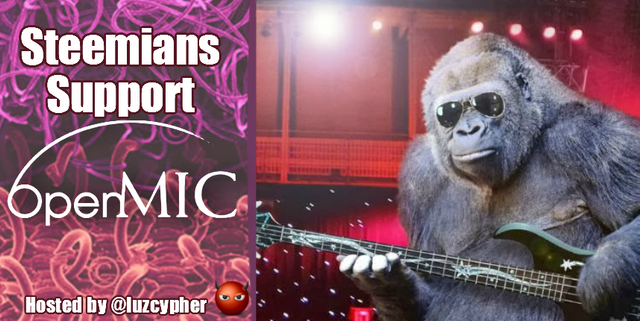 My Musical Background
Everyone in my family plays music and growing up we never watched TV, instead, we played music almost daily. My father used to run a private campground were groups of people (minimum 40) would rent out cabins every year for their events. One of those events was the Lark In The Morning jamboree, an event with over 400 musicians in every acoustic music category imaginable would attend from all over the world.
I grew up surrounded by musicians playing everything from African, Latin, Cajun, Salsa, Medieval, Classical, Baroque, Moroccan, Egyptian, Conga, and every type of music you can imagine.
Growing up I played in several bands and then went to UCLA to get a degree in music business.
My artist management instructor was Frank DeLeo who had one and only one client, Michael Jackson. (Yes, that Michael Jackson)
My songwriting instructor was Diane_Warren. Warren has had nine number-one songs and 32 top 10 songs on the Billboard Hot 100 chart. (Sheryl Crow was in my class)
Warren continues to write hit songs for and with artists of all mainstream genres, including Whitney Houston, Britney Spears, Marcia Hines, Christina Aguilera, Beyoncé, TLC, Aaliyah, Elton John, Cher, Tina Turner, Bryan Adams, Selena, Air Supply, Olivia Newton-John, Barbra Streisand, Aretha Franklin, Roberta Flack, Roy Orbison, Trisha Yearwood, Patti LaBelle, Michael Bolton, NSYNC, Gloria Estefan, Reba McEntire, Enrique Iglesias, Paloma Faith, Russell Watson, Rod Stewart, RBD, Aerosmith, The Cult, Kiss, Ricky Martin, Faith Hill, Meat Loaf, Celine Dion, Mariah Carey, Toni Braxton, Exposé, Leigh Nash of Sixpence None the Richer, LeAnn Rimes, Kierra Sheard, Lady Gaga and so on, producing some of the songs as well. Her songs have been covered by artists including Joe Cocker, Weezer, Edwin McCain, Milli Vanilli, Mark Chesnutt, and so on. credit
Originally I was pursuing a career in songwriting so that was my main focus. Somewhere along that path I ended up starting a band, or should I say a band literally showed up at my front door ready to join my band that I didn't even know I was starting yet. But that is a topic for another post.
We got a recording contract and toured the U.S. doing a lot of shows. To learn more about that read, How I Booked 300 Shows Per Year For My Rock Band - Growing Your Music Into A Business --- by @luzcypher

We charted in the top 10 at college radio station in about 35 states across the U.S. and played every college town you can imagine, excluding Alaska. (We charted there but it's just too cold)
Those experiences taught me a lot about the music industry and about promotion, publicity, and working the room, but my focus has always remained on songwriting.
The road took a toll on my health. When a couple of my bandmates died from drugs I decided it was time to make some new choices in my life which lead me to get out of the music business. I still play music just not for a living.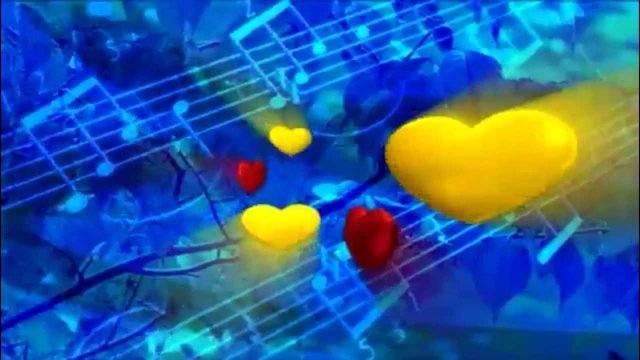 Image credit

Why I Started Steemit Open Mic
I love music. I love Steemit. I love watching people play music and helping them get their music heard on Steemit.
Even though Open Mic is run as a contest I don't really think of it as a competition. I don't think music is a competitive thing and never really liked Battle Of The Bands or America's Got Talent or any of those things.
Thanks to @pfunk helping with the support of Open Mic along with some Steem I kick in, we are able to reward musicians who enter the contest.
The focus and mission statement behind Steemit Open Mic has always been primarily:
Build a community of musicians on the Steemit platform and help them get their music heard.

Attract new musical talent to join Steemit and help them earn rewards for their performances.
It really is a simple as that. There are no losers really because we all win in this together.
The whole point of these "contests" is not to win or lose. There are no bad songs. The whole reason we do contests like this is to build the community on Steemit around topics of mutual interest, in this case, music, and encourage a place where that can be shared.
The larger we grow the music community here the better it is for everyone and we all win when that happens. Plus, we get to listen to some good music.
In a recent post titled, New Idea For Steemian's Original Musicians --- by @meno there was a comment by @allanshrestha that read in part:
As a judge you have to put your interests and favorite genres' to the side and have to decide on the set of guidelines and act professional, hence again coming back to the content I was telling you about. There needs to be some sort of guidelines to every judge where they decide and maybe give points and at the end pick the winner. That's why I think we need more than one judge.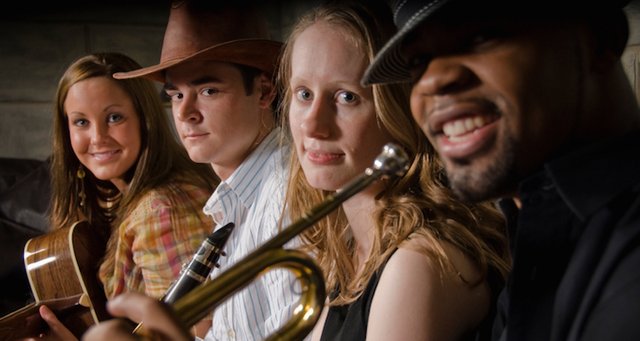 Image credit
This is exactly the approach we, as judges, have used to pick weekly winners for Steemit Open Mic and we try to spread the prizes around. There are so many worthy entries but only so many rewards to go around so we have a set of guidelines we use to narrow it down.
The other judges ( @krystle, @jessamynorchard, @verbal-d, and @soundlegion) have made posts about their selection process that you can learn about by reading Announcement Steemit Open Mic Official Judges Panel --- by @luzcypher

My Selection Process
First, I listen to every entry in its entirety with the exception of videos posted on DTube. For some reason, videos posted on DTube do not play all the way through. They stop every few seconds making it hard to hear the performance. Maybe this will get better as DTube grows but for now it takes forever for me to get through a song hosted on that platform and almost impossible to get a feel for the song with all the interruptions.
I will still include videos hosted on DTube in the weekly cue though if you choose to host them there. YouTube and Vimeo work just fine.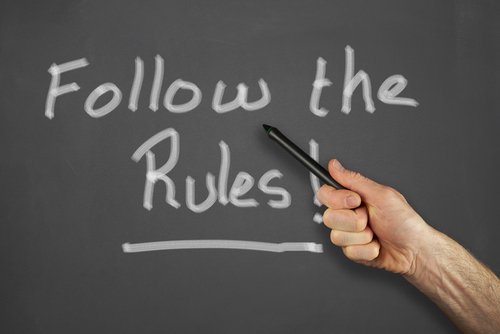 Image credit
While listening to each video I check to see if they followed the rules. The main things I'm looking for are:
Did they say, Steemit Open Mic Week Number (whatever the current week is) at the start of the video?
Does the title read Steemit Open Mic Week Number (whatever the current week is) at the start of the title?
If those two things are correct then they probably read the rules so I will upvote the post immediately.
If they did not say Steemit Open Mic at the start of their video then I will open the video in YouTube and see what date the video was posted on. If it was not posted within the week of the contest date then they are not really performing for this contest and have just added a video made prior to the contest.
I will not upvote that post because they did not really perform for us for this contest. I would rather save my voting power for people who can follow the simple instructions to enter the contest.
I will leave them a comment explaining the rules to the contest, which rule they overlooked and encourage them to try again.
If they did not say Steemit Open Mic but the video is posted the same day as their Open Mic entry and they are new to the group, I will upvote them and give them the benefit of the doubt while directing them to the rules for the next time they enter.
The idea is I want to help get their music heard and sometimes people don't read all the rules or just forget.
We have had quite a number of entries that have actively tried to mislead us into believing they are someone they are not and plagiarism is not uncommon. It amazes me to see people trying to scam the Open Mic contest to get the reward but they do and we catch them and call them out.
So I spend extra time verifying entries that did not follow the rules which is why we have rules, to begin with.
You can read all the details of the rules at What Are The Rules To Enter Steemit Open Mic And Why Do We Have Rules Anyways --- by @luzcypher

Once they are vetted, on Friday I post all of the entries for that week in a post titled, Steemit Open Mic Week 54 - See Who Played Open Mic And Vote For Your Favorite Steemian Musicians
This post goes out on Friday and gets updated with the last minute stragglers that come in after the fact. This link then gets sent to all the judges who also listen to each and every video and pick their top 5 for the week.
We do have a private chat room for Open Mic judges only so we can talk to each other about the entries.
The judges then make a post on their blog with their selections. I will listen to all entries again and pick my top 5 entries as well.
Once we have all done that I compile the top 5 picks from each judge and look to see if any entries were picked multiple times between the judges.
It makes sense that if each judge is independently picking the same entry those selections would have a higher rating in the list of choices.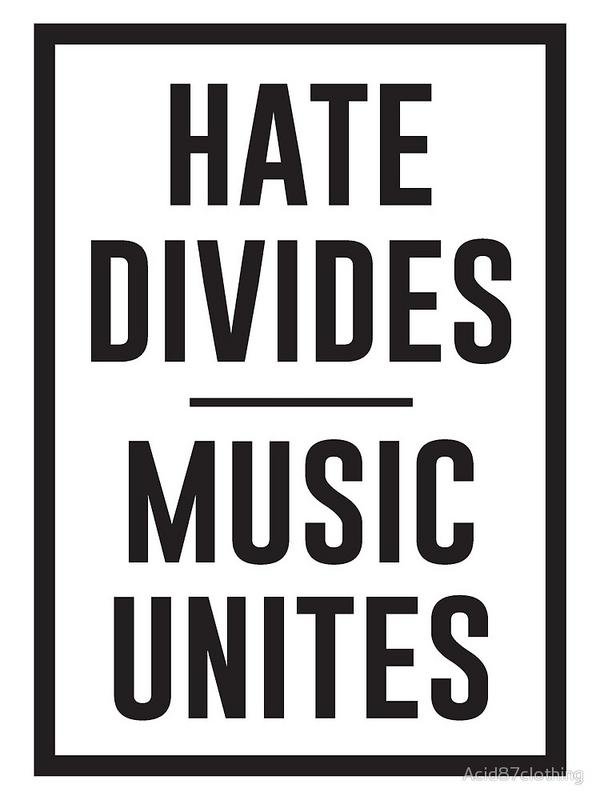 Image credit
Sometimes we have all picked almost the same people across the whole panel, sometimes we pick the same people in a different order, and sometimes, but rarely, we pick completely different entries.
As host, I do have the responsibility of making the final choices and before I get into how I do that, let me share with you what I don't factor into those choices.
I don't care about the genre of music you play. Even if the genre is not my personal preference that has no bearing on being selected.
I don't judge a performance based on recording quality. Even if your guitar cannot stay in tune, it can still be selected.
I don't care if your song is an original song or a cover song. Some people can play a song but not write songs and that is OK.
It makes no difference what instrument you play, what language you sing in, or if you only sing along with a backing track. That has no bearing on my selection process.
What I look for first and foremost is this. Is the performance entertaining? What does a listener feel when they listen to the song?
It could be a sad song, happy song, moody song, or funny song, but I want to feel something. Even if it's just the passion pouring into the performance. If it feels flat and lifeless I'll still help promote it on Open Mic and still upvote it (as long as the rules are followed), but we're looking for emotional performances. That is what music is all about, right?
Thankfully there are a lot of really good performances to choose from each week and we have to narrow it down to 3 out of many worthy performances. Having the other judges helps tremendously in the process.
The hardest part of the whole selection process is selecting out of those many choices. We usually have more than 3 finalists worthy of winning. After getting input from the other judges, I look for a few other things that will push my choices in one direction or the other and they are:
Emotional performances (Make me feel it baby)
Original songs (again, it doesn't have to be original to win, but if it is a choice between 2 equally worthy choices originality will win out over the other selection)
Pure talent (speaks for itself)
How many upvotes it received and the community reaction around their entry.
This is the process we run for each week. That said, I want to emphasize again that the whole point of this contest is to build community and help musicians get their music heard and build a following. We focus on fostering a sense of community and don't really see music as a competition. It's an art form more than anything else. Rewards are just a way to make it a little more interesting and encourage participation.
@meno recently made a comment that sums it up well. He said:
the open mic community not only has a lot of participants already but it has nurtured the right attitude, that of camaraderie, love of music and even though we might call it a competition no one really comes out a loser... we all win in the experience... @meno
That is spot on and reflects our mission statement perfectly.
I hope you found this post helpful and it gives you a better understanding of what goes on behind the scenes each week.
Thank you for your participation, support, and encouragement and come join us at Steemit Open Mic and see who played this week
One last thing guys!
Help Me Win A Ticket to SteemFest 2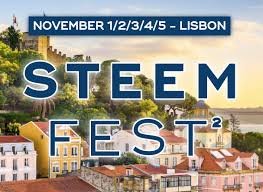 Want to help send me to SteemFest so I can represent Steemit Open Mic there?
You can help me win a ticket to Steemfest to by going to this post and voting for me.
Near the top of the comments on that post, you will see my name. Just click on the upvote button next to that comment. Those who already voted for me thank you SO much for your support.

Here is the post to go to

Steem To The Moon! by the @steembirds
Related Posts
Announcement Steemit Open Mic Official Judges Panel --- by @luzcypher

I Am Thrilled To Announce I Am One Of The New Steemit Open Mic Judges --- by @krystle

Cool Stuff Curation Steemit Open Mic Night Judge S Edition Week 46 Highlights --- by @jessamynorchard

I Ve Secretly Been A Steemit Open Mic Official Judge For The Past 6 Weeks Original Blog --- by @verbal-d

I Am Thrilled To Announce I Am One Of The New Steemit Open Mic Judges --- by @krystle

What Are The Rules To Enter Steemit Open Mic And Why Do We Have Rules Anyways --- by @luzcypher

Steemit Open Mic Week 54 See Who Played Open Mic And Vote For Your Favorite Steemian Musicians --- by @luzcypher



Learn more about Basic Universal Income here