Steemit Open Mic Loves DTube - So Why Do I Have To Add A YouTube Video To My Open Mic Entry?
Some people mistakenly think that Open Mic bans DTube. This is not true. We love DTube, but we have that rule in place for a couple of reasons.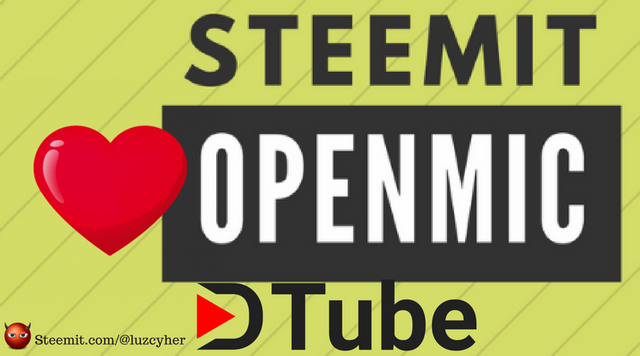 First, it doesn't always work. I have waited 10 minutes to hear a video posted to DTube and still didn't get to hear it no matter how many times I refreshed the page.
Other times it would start and then stop every 3-seconds which makes it hard to get a feel for a song. Multiply that by 300 or more entries and it would be impossible to hear all of the songs or run this contest.
Secondly, to make the weekly post called See Who Played Open Mic we need an embedded video and DTube does not have that capability yet.
You can see in my weekly post of the people who enter Open Mic that some people who enter only show a link with no video. That is because they posted with DTube and did not add a YouTube link as well, like it says in the rules, so their video is not shown. By adding a YouTube video as well it solves that problem and I can include them in the list of who played.
That's why the last Open Mic rule says:
Even if you use DTube a YouTube or Vimeo embedded link must be added to your post too
Once day DTube will solve these issues and when they do I will be very happy.
I support DTube and love what they are doing, but at this time we need a Youtube video (or Vimeo) included as well. Some people assume I have something against DTube but that is incorrect.
Here's me hanging with @heimindanger, the creator of DTube, at Steemfest 2 in Lisbon, Portugal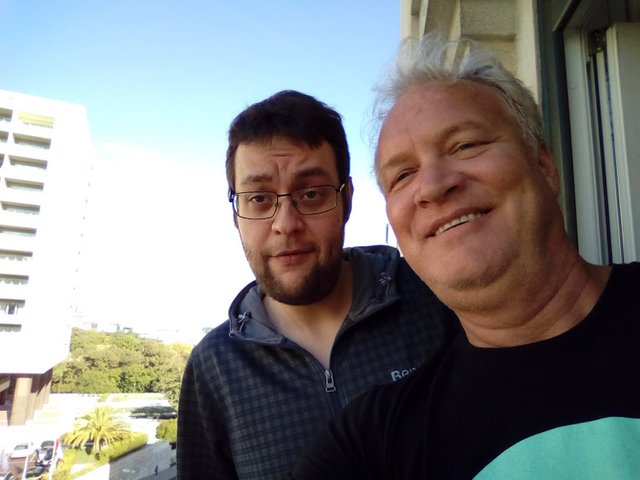 ---