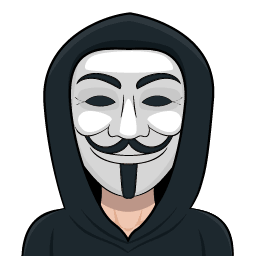 Source:
Cisco Emojis
I just wanted to share some recent updates and formally apply for a witness vote from @minnowsupport .
---
I'm now at witness rank 14 thanks to my 3104 voters !
---
Server Upgrades + A new RPC node
As the Steem blockchain grows, so do the resource requirements for my servers. I've just doubled the memory in my witness, backup, and seed nodes to 32GB giving me some breathing room for future growth.
To better serve developers, I have started running a Full RPC node with all plugins enabled. Full node service is provided on a best-effort basis and there may be some minimal downtime at first while I'm tweaking my configuration.
These are the current specs of my main machines :
| Witness Node | Backup Node | Seed Node | RPC Node |
| --- | --- | --- | --- |
| Memory: 36 GB | Memory: 32 GB | Memory: 32 GB | Memory: 256 GB |
| Cpu Cores: 16 | Cpu cores: 8 | Cpu cores: 8 | Cpu cores: 12 |
| Storage: 2x2TB HDD | Storage: 2x2TB HDD | Storage: 2x2TB HDD | Storage: 2x480 GB SSD |
| Network: 1gbit/s | Network: 1gbit/s | Network: 1gbit/s | Network: 1gbit/s |
| Location: USA | Location: Germany | Location: Germany | Location: Germany |
| | | | |
I plan to further expand my Steem server network to include the full suite of Jussi, Hivemind and Steem Blockchain Data Service servers - we can never have too many resources for developers!
My current delegations
I've been delegating most of my earnings to support good causes and curators, these are my biggest delegations right now to the following communities:
@minnowsupport - 15105 SP
Available to anyone that requests a vote via the PAL discord
@msp-mods - 6000 SP
Used to support MSP moderators and content they curate from the pond
@openmic - 5001 SP
I manage and vote follow this account to give a boost to all valid #openmic entries
@centerlink - 4000 SP
I manage and selectively vote follow this account to support #teamaustralia members
@msp-curation - 2500 SP
A brand new MSP manual curation initiative to reward the best of the pond
@krystle - 2001 SP
My partner, an @openmic judge, @msp-waves show co-host and @msp-music curator
@provenezuela 1500 SP
I also vote follow this account to support Venezuelan users
@mrsquiggle - 1100 SP
Manually curated to support top quality posts from #teamaustralia
@informationwar - 1100 SP
Supporting controversial content manually curated under #informationwar
@msp-music - 1022 SP
A new initiative to support musicians on steemit
@spaminator - 1018 SP
A great Anti Spam/Abuse initiative from @patrice
@steemvids - 1008 SP
Supporting original content creators and youtubers - experimental bot + alpha website
@msp-waves - 1006 SP
To help support the radio hosts and to reward contributors
@teamaustralia - 1001 SP
Supports quality #teamaustralia posts + acts as a central fund raising account
@sft - 1001 SP
The Steemhouse Fiction Trail curates quality creative writing
@ausbitbot - 1000 SP
My personal bot, voting a shortlist of quality content creators
@stsl - 250 SP
"Share the Steem Love" is a curation initiative focused on rewarding quality posts from minnows
@freezepeach - 150 SP
This project upvotes and resteems content that has been opinion flagged into invisibility

= Over 45,000 Steem Power delegated indefinitely, for free.
---
My current voting habits
As well as delegating directly to the above causes, I support many authors and projects with my votes - as well as making use of custom automated voting bots to try and spread my votes over as many users as possible.
I do manually review my votes for abuse, and I'm open to feedback/criticism about where my voting power is being spent.
---
Price feed and current network parameters

I publish an unbiased price feed - last update was $1.796 STEEM
SBD interest rate dropped to 0% - Steem dollars are way overvalued already
Account creation fee remains at 0.2 STEEM - attempting to reduce signup cost (info)
Maximum block size remains at 65,536
---
Minnow Support Project Witness Application
What am I doing to help Steem
From the moment, I first discovered Steem I have been obsessed with it. I have been on Steemit for over a year now .
Like many of you, I've been completely obsessed with growing on the platform and helping others do the same. I am also obsessed with its potential, with its growth, and I want to continue to be a part of it.
I saw the massive potential of the network and started developing tools and promoting Steem to social media influencers, exchanges, and pretty much everyone I've been in contact with since.
My very first post was a dark theme for Steemit - similar to the "night-mode" skin we finally have now a year later. Since then, I've developed a bunch of useful tools for Steem. I have a growing list of upcoming projects like SteemVids , a "Web of Trust" user-rating tool, and a few others in the works - and I'm dying to get developing some Smart Media Tokens .
In this growing trend of bid-bots, renting delegation and blatant vote swapping I have resisted the urge to focus on maximizing my personal profits.
I have tried to lead by example and "be the change I wish to see in the world." I share my rewards with good causes and give all of my delegations and votes freely. I don't sell my votes or expect anything back in return from my delegatees.
By sharing freely, the people I delegate too are less focused on their own profits (since they don't have rental fees to recover) and this leads to more genuine and altruistic curation on quality content.
I also regularly consult with Steemians young and old about upcoming business plans, SMT integration, and I've always made myself available for anyone that wants to pick my brain or just to bounce ideas off.
I spend a ridiculous amount of time being consulted about other peoples projects, often at the expense of my own. I've never once charged another Steemian for my time or advice.
I also help manage the /r/steemit subreddit with @acidyo , along with too many other side projects to list here.
What am I doing to help Minnows
I do my best to support original content creators around the world through a variety of initiatives such as @minnowsupport, @centerlink, @teamaustralia, @onequality , @provenezuela and @openmic.
All of which are completely free to join and participate in.
None of my sponsored initiatives require anything more then a friendly introduction to get involved, everything is voluntary and all of them can effectively amplify the visibility and earnings of new users / minnows that participate.
As the ecosystem and my following grows it can be overwhelming to respond to everyone that reaches out to me , but I still do my best to answer any questions I get - I'm available for anyone to pick my brain in the PAL discord server almost 24/7 .
What am I doing to help the Minnow Support Project
I co-founded the Minnow Support Project along with @aggroed, and have been involved behind the scenes since the very beginning of the project.
I currently serve as co-chair on the MSP board of directors, and offer my service to all sub departments with my main focus being on Information Technology (mostly looking for ways to improve our effectiveness through automation).
I'm currently the largest single delegator to the @minnowsupport account , and I actively seek out new interesting minnow content creators to support.
I pledge to continue to delegate a portion of my witness earnings towards MSP projects, as well as sharing the cost of larger purchases, and expenses incurred by the project as it grows.
Supporting MSP initiatives with my witness earnings is one of the most effective ways to help user retention on the platform - countless minnows have told us that without the MSP community they would have left the platform long ago.
I wholeheartedly support the Minnow Support Project in its current and future endeavors.

Are you looking for a community to help guide you through your Steemy adventure ? Come join us in the PAL discord server!

#teamaustralia banner thanks to @bearone
Are you an Aussie ? Come introduce yourself in the #teamaustralia chat room!
Please, consider Voting for my witness here !