Epic Music Series - Epic Music and More of my Favorite Tracks Part 17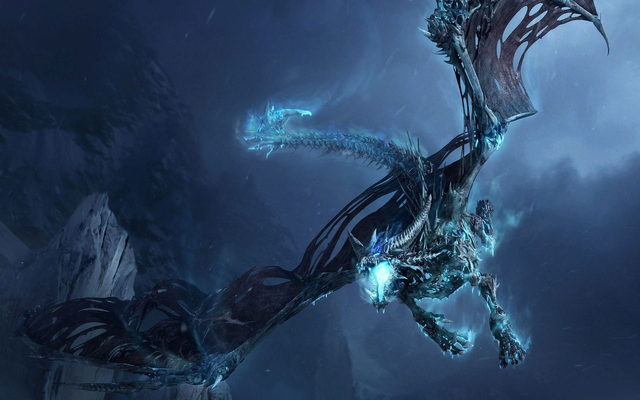 src
☠️ Epic Music ☠️
 
Before we had epic music, we just had trailer music. Due to public interest picking up trailer music producers started to release their music to the public and epic music was born.
Over the years epic music has certainly evolved, and in my mind it keeps getting better and better.
I have been enjoying the progression of epic music.
Slowly as more and more producers start to switch to the epic music genre we begin to see more and more diversity.
As producers begin to experiment with the genre we start to see new sub genres spawn off from the overlying epic music genre.
This has to be my favorite thing with the progression of epic music, and it's happening really fast now that the genre has taken off.
I really enjoy sharing this series with people. I guess epic music is not as well known as other genres so it is my mission to unite people with this music.
If you enjoy classical sounding music, orchestral pieces or the sound of a choir then your bound to find something in the series you like.
Here is some feedback from @mgood
this is the first time I am checking out your Epic music. Very cool. I really love the Wolf and the Moon.
Yes, very epic and uplifting. I feel like I'm waiting for something that's about to happen.
The Wolf and the Moon - they could use it for Game of Thrones, IMHO.
Cheers.
Here is some feeback from @musclegirlfusion
This is awesome!! Im sorry I'm seeing this for just the first time!!
Sometimes when I'm doing cardio and I'm feeling blah I listen to this kind of music to wake me up!
Spotify has a playlist called Warrior Workout that has similar themed music! Ill check yours out as well!
Here is some feedback from @jennifer78
I have never heard of this genre, but I am looking into it right now!
Thank you for this. It sounds a little industrial as well and I like it! Thank you for the suggestions!
Let's look at a couple of other tracks I really enjoy.

☠️ Two Steps From Hell - Star Sky ☠️
 
Here is another one of my favorite tracks from Two Steps From Hell.
I love the voice of whoever it is singing this track, sounds wild. I love the way the choir breaks in to this track too.
The use of the instruments blend together so well to.
What a masterpiece.
 


☠️ Gothic Storm Music - Cataclasm ☠️
 
Here is one which came up on auto play the other day.
It must be fairly new as I haven't heard it before.
I love the soft start and the build up, and when the beat kicks in kind of reminds me of Star Wars.
It's always great to see new composers I haven't seen before.
 


☠️ Position Music - No Tomorrow ☠️
 
I really love this track by Position Music.
That bit at 27 seconds sounds soo cool :)
I really love the use of the drums too, they sound really good almost like they have an echo to them.
The instruments in this track go really well together, and I love the soft start and breakdown.
 


I have also put together a playlist of all the epic music covered in my series. Click here to check it out

☠️☠️☠️☠️ Related Posts ☠️☠️☠️☠️
 
☣️ Epic Music Series - Epic Music and More of my Favorite Tracks Part 16
☣️ Epic Music Series - Epic Music and More of my Favorite Tracks Part 15
☣️ Epic Music Series - Epic Music and More of my Favorite Tracks Part 14
☣️ Epic Music Series - Epic Music and More of my Favorite Tracks Part 13
☣️ Epic Music Series - Epic Music and More of my Favorite Tracks Part 12
☣️ Epic Music Series - Epic Music and More of my Favorite Tracks Part 11
☣️ Epic Music Series - Epic Music and More of my Favorite Tracks Part 10
☣️ Epic Music Series - Epic Music and More of my Favorite Tracks Part 9
☣️ Epic Music Series - Epic Music and More of my Favorite Tracks Part 8
☣️ Epic Music Series - Epic Music and More of my Favorite Tracks Part 7
☣️ Epic Music Series - Epic Music and More of my Favorite Tracks Part 6
☣️ Epic Music Series - Epic Music and More of my Favorite Tracks Part 5
☣️ Epic Music Series - Epic Music and More of my Favorite Tracks Part 4
☣️ Epic Music Series - Epic Music and More of my Favorite Tracks Part 3
☣️ Epic Music Series - Epic Music and More of my Favorite Tracks
☣️ Epic Music Series - Introduction to Epic Music and my Favorite Track