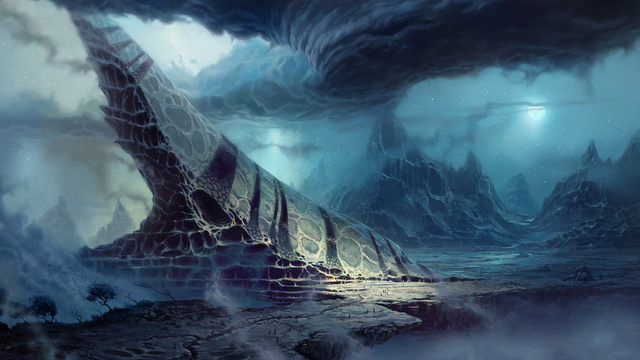 src
☠️ Epic Music ☠️
 
Oh wow I'm already up to part 11 of my epic music series. I hope you are all enjoying these tracks, and perhaps you have ventured on into another world of epic music on youtube.
Epic music would be the genre I listen to the most, it dominates my life that's for sure.
It's really cool to see epic music take off like it has, and it's clearly a very popular genre considering that's it's still fairly new.
Most people don't even know that I listen to it. It's just something for me that makes me happy.
Epic music was originally just trailer music, made for movies and was private and only released to clients of the companies and the film industry. After a large amount of interest from the public trailer music companies started to release their music to the public, and over time the community grew and gave it the name epic music.
Now epic music is booming, as it sounds incredible.
Let's look at another couple of my favorite tracks.

☠️ Two Steps From Hell - Hole in the Sun ☠️
 
Now to say that I love this track is a bit of an understatement.
I really love the way this track has been composed, I'm not sure what that instrument is that gives it a kind of middle eastern sound but it sounds wild.
I think it's a violin but not sure exactly, just can't pick it.
I really live the way this track starts slowly and keeps building.
 


☠️ Fearless Motivation - Revival ☠️
 
I really love this track by Fearless Motivation.
It really does sound epic and heroic, I love that rhythm throughout the track and the subtle use of the choir really sets it off.
I also love the slow buildup with that soft piano and the drums which come in to the track slowly.
This track has been composed really well.
 


☠️ BrunuhVille - The Wolf And The Moon ☠️
 
I also really love this track by BrunuhVille.
This has epic written all over it. I love the pan flute in the tack and that folk sound the track has.
I really like the choir in it also. I find the track has a real feel of adventure to it.
BrunuhVille is a composer from Portugal and I only recently discovered this track.
 


☠️ Titan Slayer - Valkirian ☠️
 
I really love this track by Titan Slayer.
This is more of that hybrid epic music I really love, because I'm a fan of dubstep I really like this style of epic music.
The track has a real mechanical feel to it, mixed in with a feeling like your in an epic battle till the death.
I also find this track at the start has a very mysterious feel to it.
 


I have also put together a playlist of all the epic music covered in my series. Click here to check it out

☠️☠️☠️☠️ Related Posts ☠️☠️☠️☠️
 
☣️ Epic Music Series - Epic Music and More of my Favorite Tracks Part 10
☣️ Epic Music Series - Epic Music and More of my Favorite Tracks Part 9
☣️ Epic Music Series - Epic Music and More of my Favorite Tracks Part 8
☣️ Epic Music Series - Epic Music and More of my Favorite Tracks Part 7
☣️ Epic Music Series - Epic Music and More of my Favorite Tracks Part 6
☣️ Epic Music Series - Epic Music and More of my Favorite Tracks Part 5
☣️ Epic Music Series - Epic Music and More of my Favorite Tracks Part 4
☣️ Epic Music Series - Epic Music and More of my Favorite Tracks Part 3
☣️ Epic Music Series - Epic Music and More of my Favorite Tracks
☣️ Epic Music Series - Introduction to Epic Music and my Favorite Track