Fluffy, sweet, amazing pancakes
Hello to you all my darlings,
At the beginning of my vegan journey I really missed pancakes. I thought I was missing out on something I loved to eat as comfort food. Well in the beginning I thought I was missing out a lot. But as you go on you get better at cooking, knowing what works with what and before you know it you will be a culinary master in the kitchen.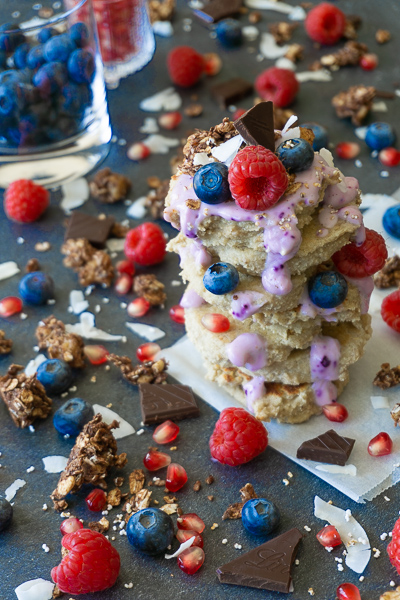 These pancakes taste like heaven, they are so fluffy and super healthy. Just an amazing bonus 😉
I think it's safe to say that the entire family will love them.
These babies are:
Gluten free
Sugar free
Oil free
100% vegan
High in protein
A perfect meal for the entire family
Ingredients
1 medium banana
2 dl plant milk (I used oatly)
2 dl of oat flour
1 dl of coconut flour
1 teaspoon of baking soda
Method
Mix all your ingredients in a mixer until it forms a creamy batter
If too loose add more oat flour
If to thick add more milk and a little banana
The batter should be quite thick and stick together
Fry in a pan with virgin coconut oil or oil-free on medium heat for ca 4 minutes on each side.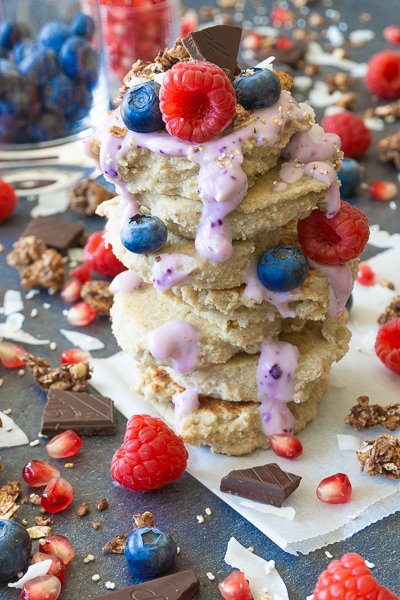 Enjoy with home-made granola, berries, chocolate and blueberry yogurt 😊
❤️Thank you for taking your time and read my post. It means a lot to me.❤️
---
Can't get enough? Join me here👇
Facebook - Instagram
---
Scratch my back and I'll scratch yours - Add me to your steemauto bot and I'll add you right back 😊
---
If you liked this post and want to read more then feel free to visit some of my other posts :)
Recipes
Pasta
Snacks, Cookies & Desserts
Breakfast
Dinner
Smoothies
---
Minimalism
Minimize your economy - Grow your financials
Minimalise your life, getting ready for the yard sale
---
Travel
Vegan brunch at the Radisson Blu Hotel in Sweden
5 reasons why you should travel alone
Swedens first all vegan ice cream bar is open
---
Steemit tips and trix
Have you been using tags wrong this whole time?
---
If you liked my post and want to support me, please upvote, comment and resteem.
Lots of love to you all / Nicole <3