Fifty word challenge - round up and new story prompt
Hi Fifty Worders! I did recover my Steemit account last week, right after creating a new "me" and posting the 50-word challenge as @jaynas-minime. I'm back as @jayna.
Back to our regularly scheduled program! (Except I'm a day late.) I've been busily building a Wordpress site and will be posting from my Wordpress site to Steemit using the steempress plugin.
Okay, so let's get to the post of the week. This post provides links to the full collection of 50-word stories from last week and highlights a few that especially shine. You will also find a new prompt in this post.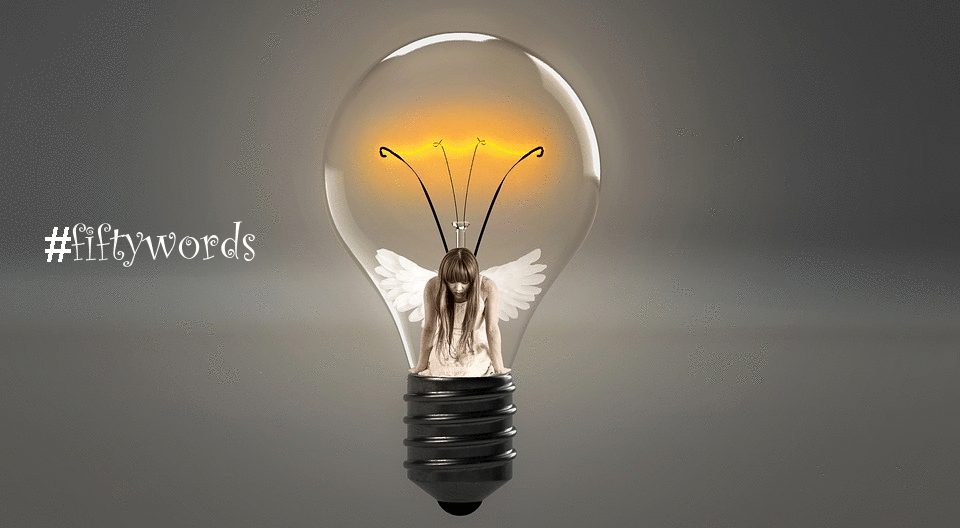 (Image credit: Original image by pixel2013, Pixabay)

Last week's 50-word stories
I'd like to welcome to our newest contributors,
@roxy-cat
and
@pyemoney
. Thanks for joining the Fifty Worders!
Last week's prompt was "fence."
Here is the complete list of stories inspired by the "fence" prompt:
If I missed yours, please let me know and I will add it! I always try my best to list them all, but I do occasionally miss one somehow.
Highlights of the week
Each week I highlight a few of the best story compositions of the week, which is always really difficult because the stories are all wonderful! Here are just a few picks from last week.
This story will immediately transport you back to your childhood.
Ashley raced forward, her gaze fixed on the tree at the other end of the fence. Her twin brother Johnny pulled up beside her with a smirk. No! She wasn't going to get stuck doing his chores all week.
She skidded to a stop and touched the tree. "I win!"
This story, from one of our newest contributors, gives us the lens of a small child looking to the great wide world beyond the fence.
So many limitations... What is over there? An entire new world with so many new things. The green ocean with its waves moved by the gentle summer breeze calls me. But I cannot surpass this obstacle. I am not allowed to taste the freedom beyond the fence. Not yet though.
The author shares a bit of American history with us in this vignette of an historic moment.
"They're coming up the road from Lexington!"
"Steady, lad. Keep your wits about you."
"But we can't let them take the militia supplies."
James Barrett is a competent man. We should trust him to handle things in Concord. Wait until they're in range. Fire as they pass by that fence."
This story is a chilling tale of escape.
Frank climbed the prison fence. He draped his coat over the barbwire and leapt down. In the forest, dog barks pierced through the trees. He ran far and swam a river towards freedom.
A cottage—lights on. A violent grin.
Fresh victims for Frank. They wouldn't catch him this time.
In this story, an old adage comes to life.
Don had no fear of the tall white pickets that separated friendly and enemy territory. He got a running start and easily hurdled the barrier.
Once on the other side, he looked down and made a mental note. Then, he hopped back to his side.
The grass wasn't any greener.
This story is terribly sad, and tragic, but it beautifully captures the quandary of a parent caught between advice and trying to do what she feels is right.
"You have got to stop enabling him. He is a fence for God's sake," they told me."He has to hit bottom."
When he fell through, they said "It wasn't your fault."
This must be what they mean by,"The longest distance is between the head and the heart."
A mother isn't supposed to outlive her child.
Excellent work, everyone!

This week's 50-word story prompt
The prompt for this week is "tear." I look forward to seeing how you interpret that word in your stories, Fifty Worders!
Guidelines
Please review carefully. Images must follow the Proper use of images guidelines below.
Write a story in 50 words. (It's especially cool if you can hit 50 words exactly!)
Use the #fiftywords tag, and post the link in the comments of this post.
Be sure to read and upvote the work of the other participants. It's all about community!
Use only artwork that you have the right to use, and attribute it properly. See the following guidelines.

Proper use of images
Proper use of images means one of the following:
The image is public domain, or under creative commons licensing rules.
It is your own image.
If it is not one of the above, you must have actual permission.
Be sure to properly attribute the image's source or mention that the image is yours. And if it's not public domain, under creative commons license, or your own image, be sure to state that you have permission.
I have two resources for you, from my friends at @thewritersblock:
And speaking of @thewritersblock, if you would like editing help for your stories before posting them, follow #thewritersblock tag to find them on Discord.
Deadline for this week: Saturday, July 7th.

The 50-word story clan
I'm mentioning you here if have participated in the
#fiftywords
short story challenge in the past. Please let me know if you would like your tag removed in this or future posts. (Note that I do trim the list. Those who have not participated for a long time or are not active on Steemit will eventually drop from the mentions.)
About the 50-word challenge
This weekly 50-word challenge starts off each week (typically Sunday) with a one-word prompt. Participants use the prompt to create a micro-fiction story in just 50 words. For more info and inspiration: check out the recent post about this project,
Fifty-word challenge: FAQs, ideas, motivation and showcase
.
Thanks so much for reading! If you haven't yet written a story in 50 words, try it and see what can unfold in a mere 50 words!
---
Posted from my blog with SteemPress : https://jaynalocke.com/2018/07/02/fifty-word-challenge-round-up-and-new-story-prompt/
---