STEEM Geek Podcast Special - Day 5 : Temmabashi & Universal Studios Japan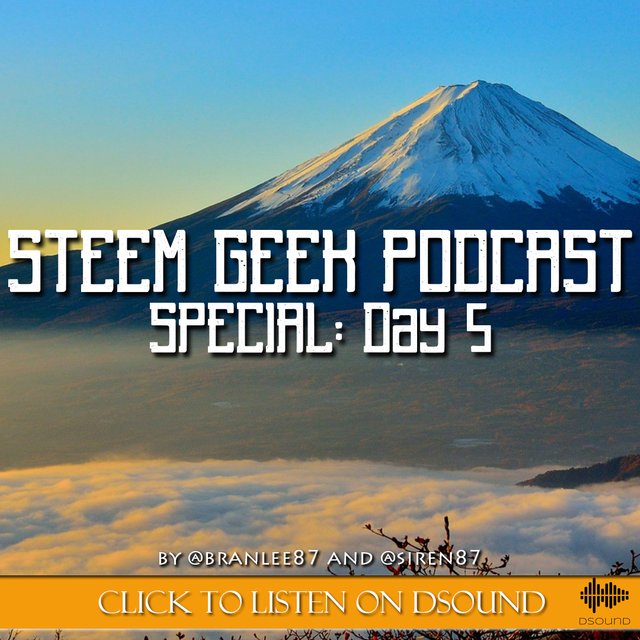 ---
Hey, guys!
It's the 5th episode of our Steem Geek Podcast Special: The Great Japan Adventure!
Today was a big day for us seeing as it was pretty much the main reason we went back to Japan!
In this episode, we talk about and discuss finally having good sushi, why we skipped KFC buffet, going back to Universal Studios Japan, the Final Fantasy VR Ride, and more!
Hope you enjoy the episode!
Thanks for listening!
---
Want to start your own podcast show like us?
Or maybe you're a music producer and create your own sick remixes?
Start uploading your awesome content on @dsound for free and join the @dsound community on discord today!
---
STEEM Geek Podcast Special
---
STEEM Geek Podcast
---

---
@branlee87 SUCKS at
---
BranLee Vlogs!
---
Movie Reviews by @branlee87
---
► Listen on DSound
► Listen from source (IPFS)