The Meg Trailer Review by @branlee87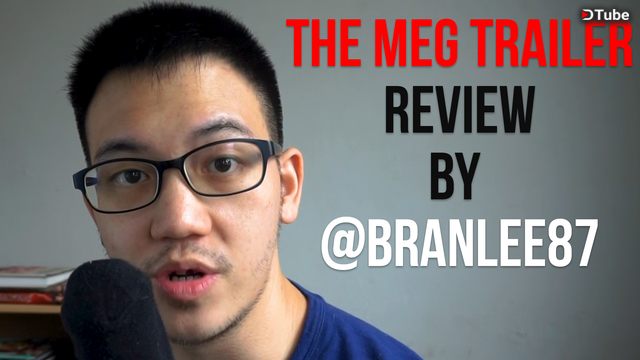 ---
Hey, guys!
I'm back with another movie review. Well it's actually a movie TRAILER review. A trailer of Jason Statham's new action packed ocean thriller with a huge ancient shark called the Megalodon which was thought to be extinct.
Sounds ridiculous right? That's exactly what I thought. I was so convinced that this movie was just another B grade film and that the trailer was just a reflection of all that. Well, let's just say that I did end up checking out the trailer and found myself surprised at what I saw.
In this video, I give my thoughts on the what I saw in the trailer.
Thanks for checking out my vid, everyone!
---
Image Source
---
▶️ DTube
▶️ IPFS