Running on STEEM Episode#39 - Thank You STEEMIT! | Content Direction Update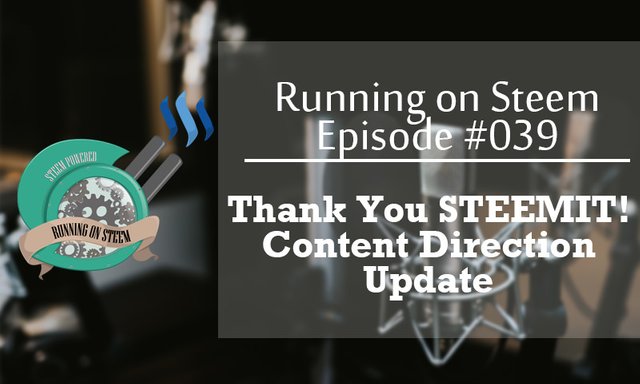 ---
Hey, guys!
As some of you may or may not know, @siren87 and I will be on a 10 day trip to Japan starting on Thursday morning. EARLY morning(2am).
It's been a long and trying time and this will basically be our break and reset button so I just really wanted to take the opportunity to thank everyone who's helped me out of the rut that I was in and that would be steemit.com , @siren87, @zord189, @bitrocker2020, #teammalaysia, @dsound, @crazymum, @howtostartablog, @dlive, @dtube, and a whole lot more that I'm probably missing. It's been a crazy ride going full time on steemit but I'm proof that it's possible.
Also, just a little update on what I want to do with the show(running on steem)and what I intend to do with video and blogging when I get back.
Also a big thank you to friends in steemit who have been nothing but great and supportive to me even though we've never met like @mathuselah and @kawaiicrush!
Apologies to anyone I may have missed out but just know that I am grateful!
---
Want to start your own podcast show like us?
Or maybe you're a music producer and create your own sick remixes?
Start uploading your awesome content on @dsound for free and join the @dsound community on discord today!
---
Soundcloud Link
---
STEEM Geek Podcast
---

---
@branlee87 SUCKS at
---
BranLee Vlogs!
---
Movie Reviews by @branlee87
---
► Listen on DSound
► Listen from source (IPFS)